Steal the Look – Dress Like Gia Bennett from Euphoria
Add a touch of cinematic magic to your wardrobe with our roundup of daring and hip movie-inspired outfits. We'll show you how to dress like Gia Bennett from Euphoria with our selection of chic and stylish pieces. Slip them on and step into the spotlight like a star with these iconic looks from Euphoria.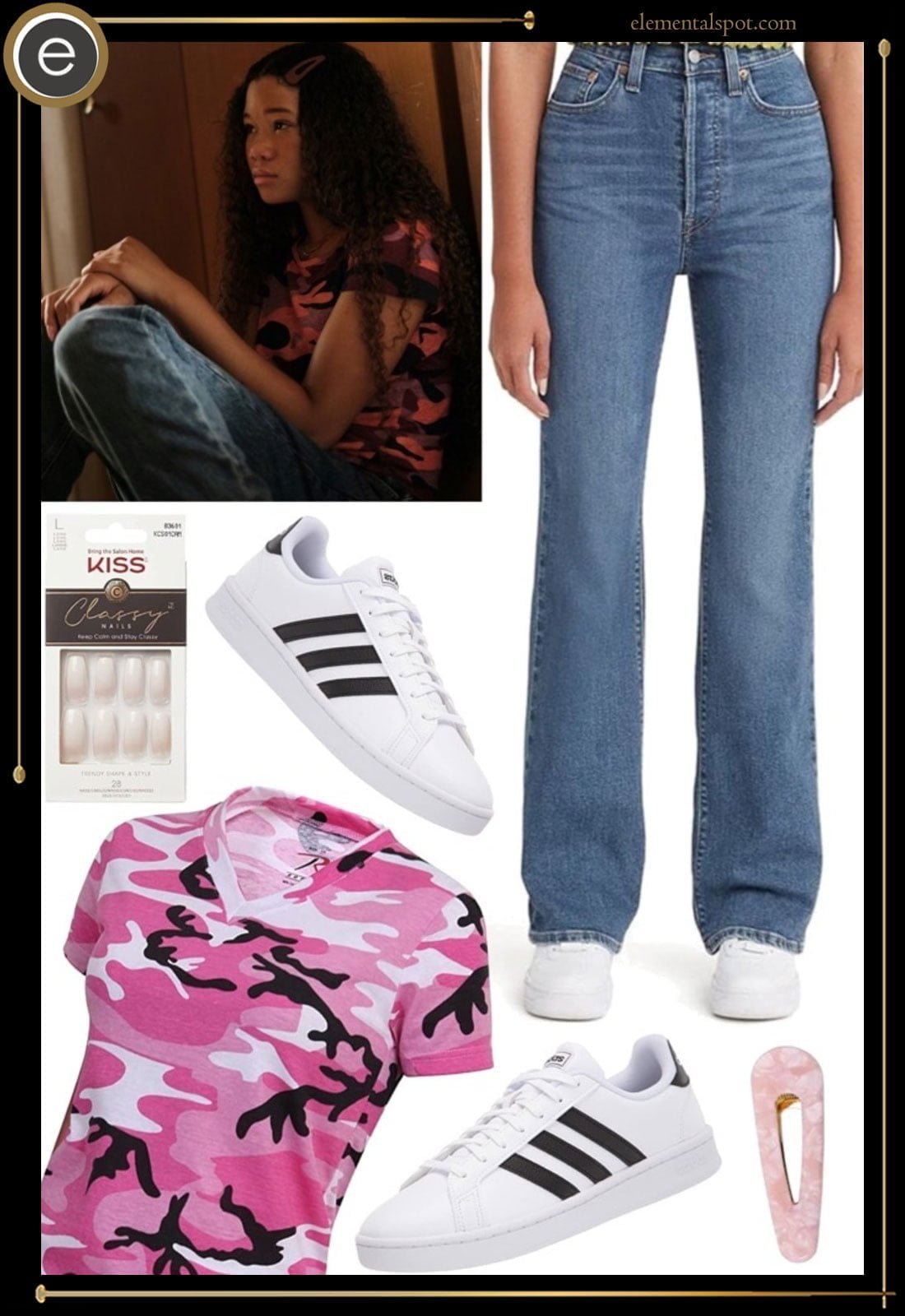 Shopping List for Gia Bennett from Euphoria Outfit
In 2019 when Sam Levinson's new teen drama Euphoria (2019 – Present) premiered on HBO no one could have predicted what an influential impact it would have on a whole generation of young teens. Based on the Israeli miniseries of the same name, the high-school drama gives us an insight into life as a teenager in today's society of social media and unfiltered internet access.
However many critics have spoken out about the show's use of adult content like drugs, sex and violence. But part of Euphoria's charm is seeing how these topics are dealt with, the other part, the gorgeous wardrobe department full of costumes used to follow the characters' journeys. Even if you are just the supporting role of the little sister to the main protagonist in your Gia Bennett Euphoria outfit.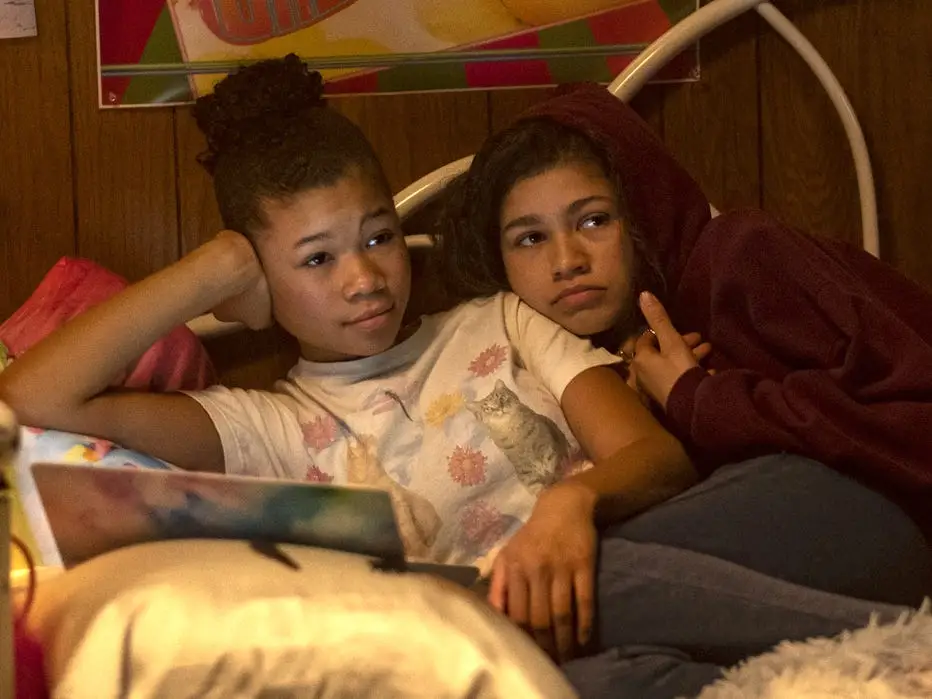 Set in the fictional town of East Highland, California Gia Bennett, played by young rising star Storm Reid, is the sweet and supportive sibling of teenage drug addicted Ruby "Rue" Bennett.
With a bonded grief over the death of their father when Gia was only ten years old, the girls have always looked out for one another. Particularly Gia who idolizes her big sister despite her heavy drug use. Even having to save her life after finding her overdosed on the floor of the house they share with their mother.
But in spite of it all, the drugs, the overdose, the ongoing attempts at sobriety, all Gia wants is to be like her big sister. Something that weighs on Rue, who is fully aware that she isn't a good role model, and would do anything to protect her sister from following in her footsteps.
Just Like Her Big Sister: Creating the Gia Bennett Euphoria Outfit
To steal a Gia Bennett Euphoria outfit first we need to know what goes into creating her look and consider how the show's costume designer Heidi Bivens, and her team, styled the loyal and troubled teen.
Young Gia Bennett might not have actually been in that many episodes of Euphoria so far but when she is, you can be sure that her life is in turmoil or she is about to be betrayed by someone she loves. Euphoria's answer to Wheezie Cameron from Outer Banks, with her scene stealing moments and important role in her big sisters life, both teens are known for their casual age appropriate wardrobes.
Favoring both color and print in her looks, Gia's outfits are youthful with their use of striped tops and graphic t-shirts. But when it comes to color, although she wears a lot of darker shades, which might be a subtle nod to her troubled homelife, she likes to experiment.
Missing an Outfit Inspo? Submit your idea and we'll make it happen!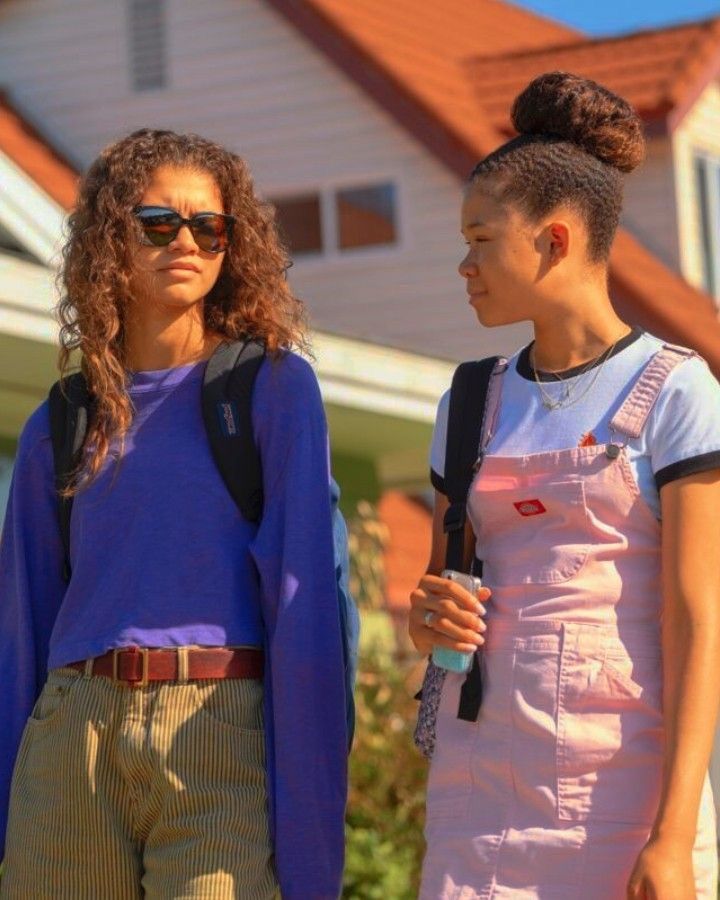 With everything from her favorite blues and olive greens to her extensive collection of camo print garments, Gia's wardrobe could be described as a reflection of big sister Rue's (whose outfits we have studied here and here)
But with a more sporty casual style Gia, unlike Rue, looks as if she spends time thinking about the outfits she wears and how to style them. Pairing her wardrobe of fashionable fitted jeans, the odd mini-skirt or overall dress with her big selection of comfortable t-shirts and polos.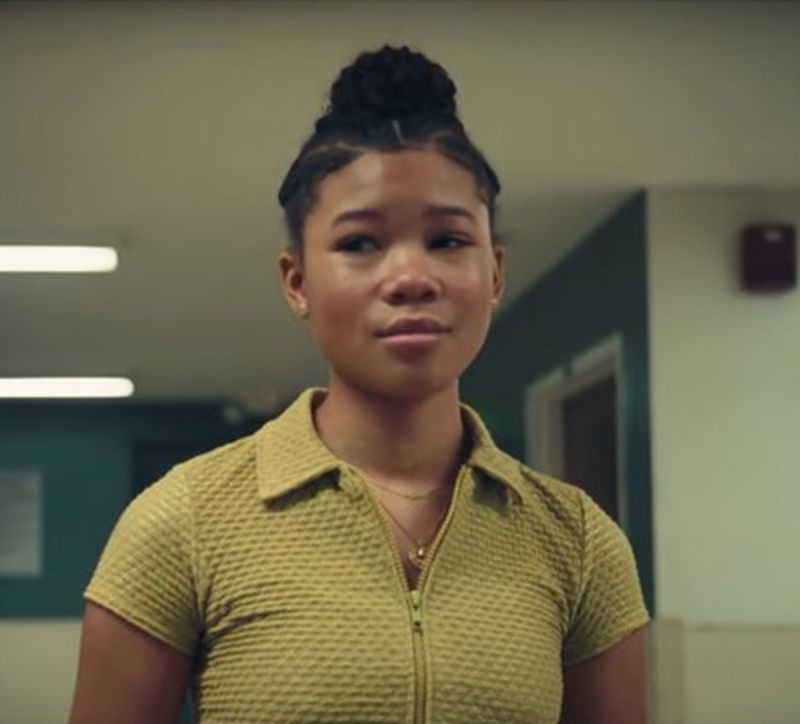 A relaxed youthful wardrobe of garments that can all be mixed and matched to create many different looks, but that are always finished with a pair of sneakers. For All American's Jordan Baker it might all be about Nike but no Gia Bennett Euphoria outfit is complete without a pair of Puma sneakers. In particular her favorite Puma Suede Classic XXI sneakers in black that she wears to complete her sporty attire.
Curls and Hair Clips: The Gia Bennett Hair and Accessories
Known for her dark curly hair worn long below her shoulders, Gia spends time styling her beautiful brown locks into a number of different styles. Pulled back into a high bun or plaited into double braids, her styles always stay youthful and not too grown up for the young teen.
With no real accessories to style her looks, other than a few necklaces, Gia often adds large barrette style hair clips to pull her loose curls away from her face. Even picking them to match the color of the outfit she is wearing that day.
But a Gia Bennett Euphoria outfit does have a few necklaces you could add to accessorize. Nothing specific though, just some chains with pendants or charms on them. Instead, her look will be much more recognisable by sticking to her styled hair, barrettes, and sporty clothes.
The Sporty Casual Teen Look: Steal Gia Bennetts Camo T-shirt and Jeans Outfit
When it came to choosing a Gia Bennett Euphoria outfit to steal, there were a few good looks that would have been perfect. However, this simple look from our collage above features some of her signature patterns and garments in her recognisable style.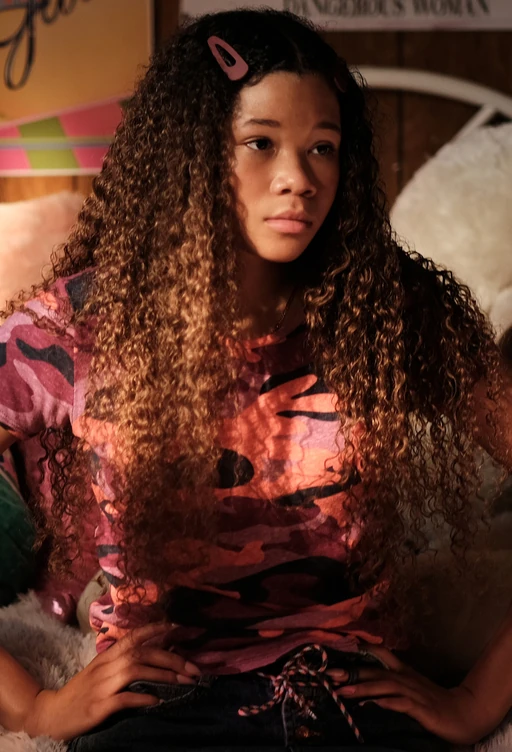 Recreate the Gia Bennett Euphoria Outfit
In typical Gia fashion, this look has a very relaxed and casual sporty feel to it with her use of color, pattern, and simple pieces that can be mixed to create all of Gia's looks. This time she started by pairing a pink camo short sleeved t-shirt with some light blue Levi bootcut denim jeans.
Look for a t-shirt with a round crew neckline and an oversized baggy fit, similar to how Rue wears her clothes. Gia stays with the sporty look though and adds, not her normal black suede Puma classics, but instead a pair of white Adidas leather sneakers with their trademark three stripe design.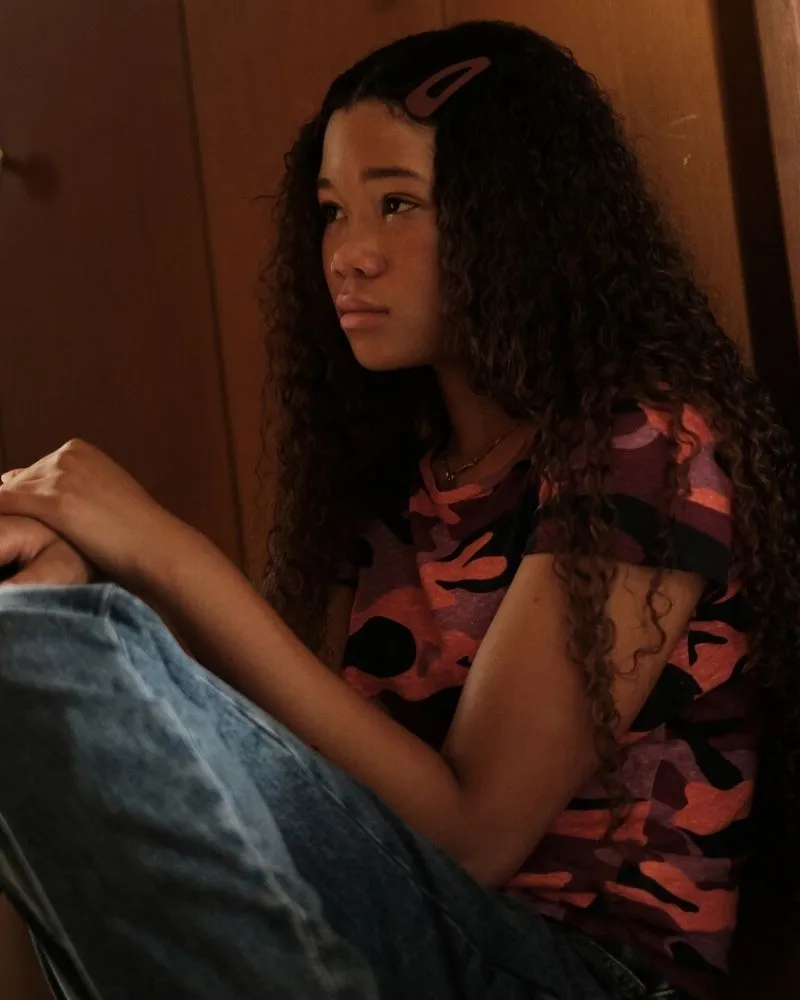 Her long dark brown hair is left natural and curly, parted to the center, and worn loose down around her shoulders to frame her face. Styled with her favorite accessory, a large hair clip. This time pink to match her camo t-shirt, and slid into her hair just above her temple on the right side to pull her curls away from her eyes.
No jewelry or make-up styling keeps Gia's look simple and youthful, while still showing off her personality and love of bold patterns, fashionable clothes, and comfortable sneakers.
However, she has added some fake glue on her nails, no doubt in an attempt to seem more grown up. Go for white like Gia, so they are understated and don't clash with her well thought-out outfit.
If you are a fan of the relaxed sporty look that is more feminine than tomboy then this Gia Bennett Euphoria outfit will be perfect for you. Simple, while still being fashionable Gia is a far cry from Queen Bee Maddy Perez in her matching pink velour co-ord even if they are both the same color and have that similar sporty feel to them.
Monthly Newsletter
Add some spice to your style with movie set-inspired designs.