The Run Pack Chronicles: Sneaker Stories from Movies and TV Shows
There are certainly many running scenes in movies or series, often involving catching a train, bus, or plane at the last second, narrowly missing someone, or simply running for the sake of it. Among these, the most iconic is Forest Gump's continuous running throughout the movie. Today, we will focus on sneakers from memorable movie scenes and those worn by famous movie characters. We begin with Forest Gump's running sneakers.
Forrest Gump Sneakers
In the timeless masterpiece that is Forrest Gump, we witnessed Tom Hanks's character forging an everlasting bond with the Nike Cortez sneakers. These iconic running shoes made their debut back in 1972 and instantly captivated hearts with their white leather upper adorned with vibrant red and blue accents on the swoosh, heel tab, tongue label, and midsole. Symbolizing Forrest Gump's indomitable spirit as he embarked on his epic journey across America, the Nike Cortez sneakers became an inseparable part of his remarkable tale.
You can find the Nike Cortez sneakers here.
Steve Zissou Adidas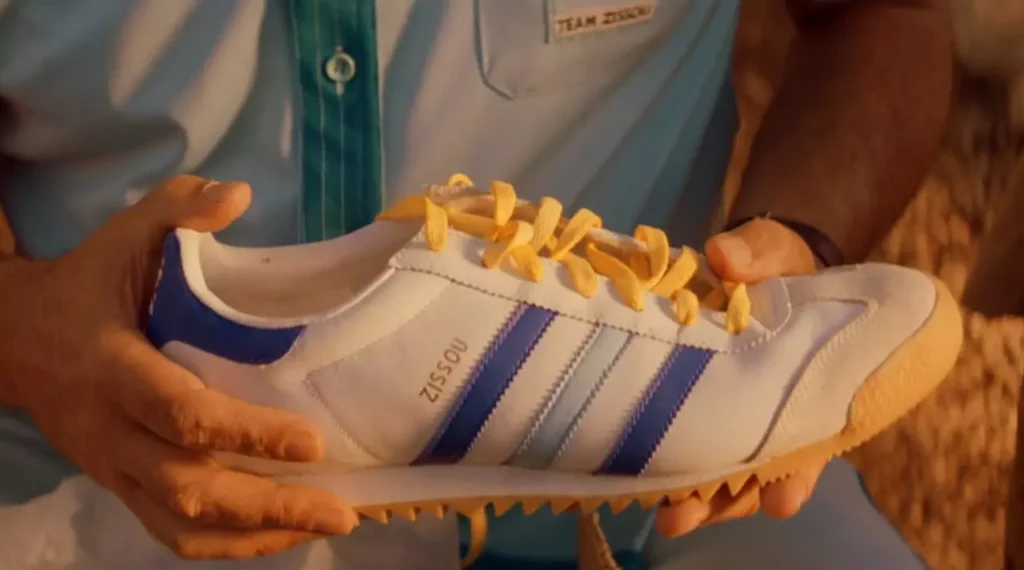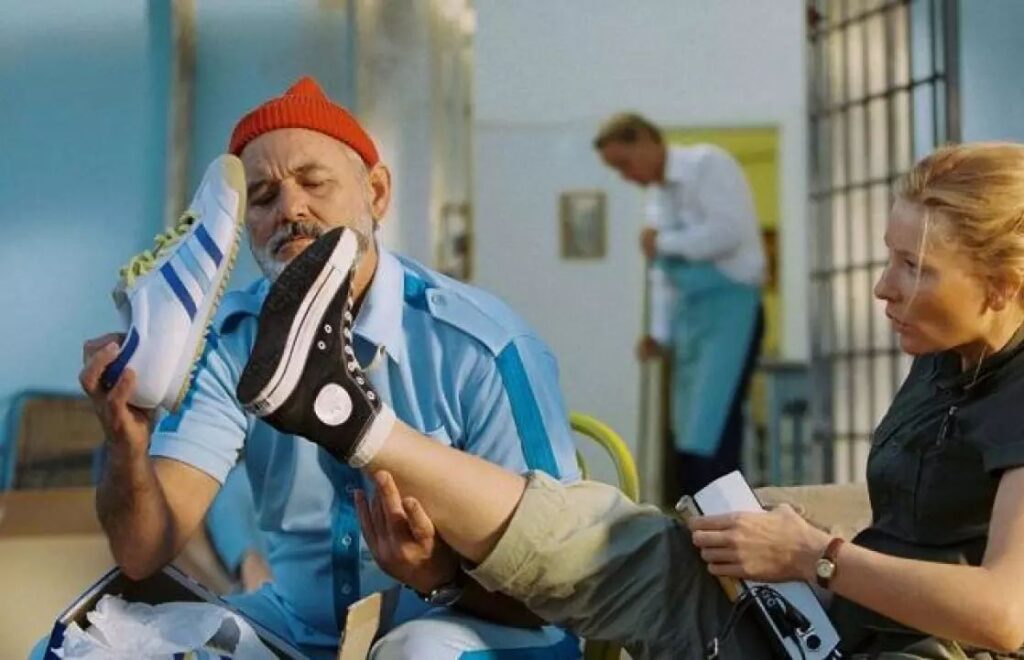 In The Life Aquatic, Bill Murray's character Steve Zissou dons the customized Adidas Rom "Zissou" sneakers created for the movie. These sneakers feature a white leather upper with blue and yellow accents, a gray suede toe cap, and a gum rubber outsole. Adorned with a gold foil "Zissou" branding, these sneakers capture the adventurous and eccentric spirit of the film's protagonist.
You can find the Adidas Rom "Zissou" sneakers here.
Like Mike Shoes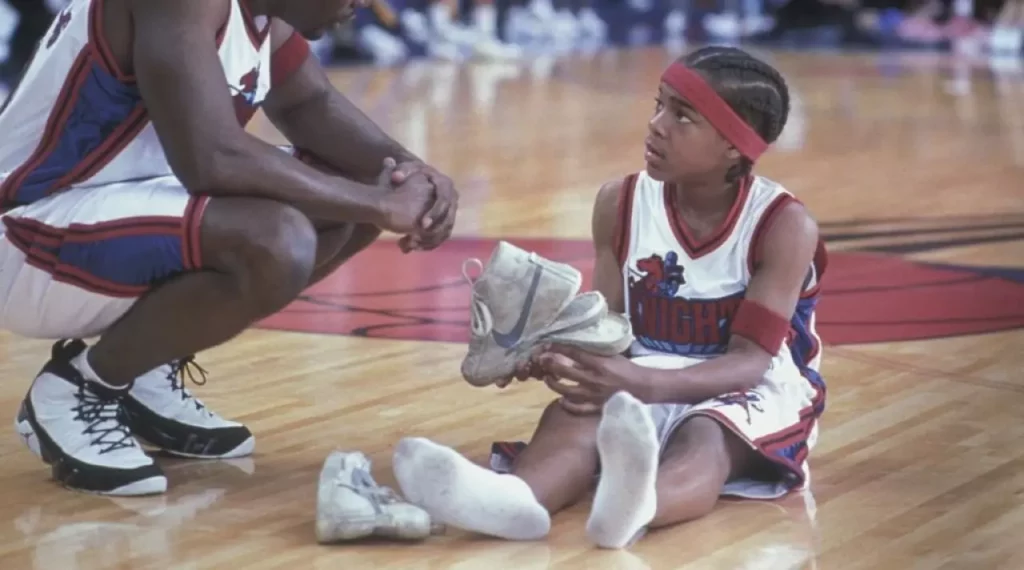 In the movie Like Mike, Bow Wow's character Calvin Cambridge discovers a magical pair of Nike Air Jordan 13 sneakers. Released in 1997, these high-performance basketball shoes feature a white leather upper with red suede accents and black pods on the midsole. The sneakers also have a distinctive hologram on the heel resembling a cat's eye. Calvin's journey from orphan to basketball star is intertwined with the transformative powers of these iconic Jordans.
You can find the Nike Air Jordan 13 "The Sneakers Magic" here.
Larry David Sneakers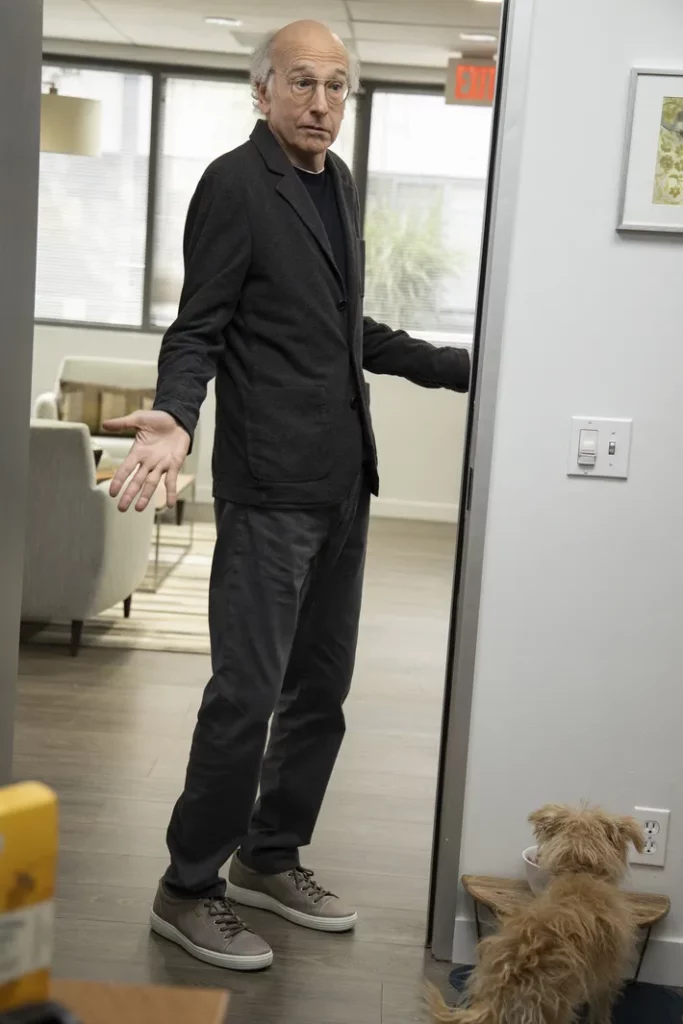 In the captivating world of Curb Your Enthusiasm, Larry David's character effortlessly embodies a minimalist and comfortable style, beautifully complemented by his beloved Ecco Grey Sneakers. Larry, a true connoisseur of footwear, has embraced the Ecco brand, allowing his fashion choices to reflect his laid-back persona with absolute finesse. These sneakers not only epitomize his signature relaxed charm but also serve as a delightful expression of his distinctive taste in fashion. Larry David and his Ecco Grey Sneakers form a harmonious partnership, showcasing the perfect blend of comfort, style, and that unmistakable Larry-esque flair.
You can find Ecco Grey Sneakers here.
Ted Lasso Sneakers
In the hit TV series Ted Lasso, Jason Sudeikis's character exudes style with the Nike Air Jordan 1 Retro High White University Blue Black sneakers. These sneakers pay homage to Michael Jordan's college alma mater, featuring a white leather upper with University Blue suede overlays and black accents. Ted Lasso effortlessly combines athletic heritage with contemporary fashion.
You can find the Nike Air Jordan 1 Retro High White University Blue Black sneakers here.
John B Outer Banks Converse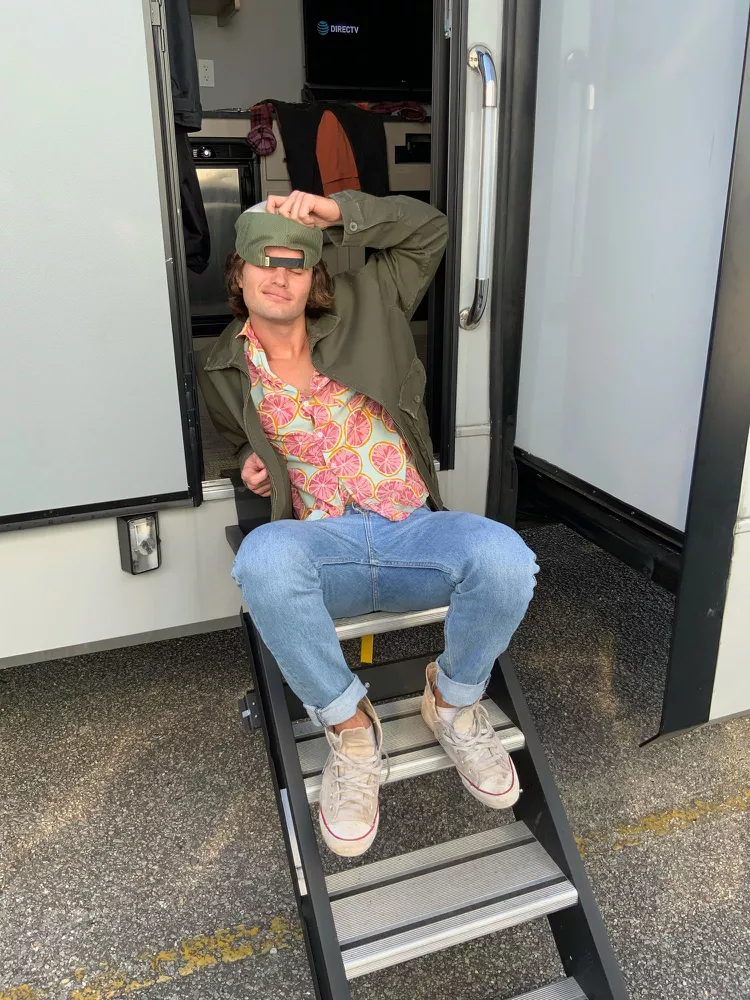 In the TV series Outer Banks, Chase Stokes's character, John B (here is how to get his look) , epitomizes the rebellious spirit of the adventurous Pogues with his Converse Chuck Taylor All Star High Top sneakers. These timeless sneakers, dating back to 1917, feature a white canvas upper with a rubber toe cap and sole, along with a signature All Star patch on the ankle.
You can find the Converse Chuck Taylor All Star High Top sneakers here.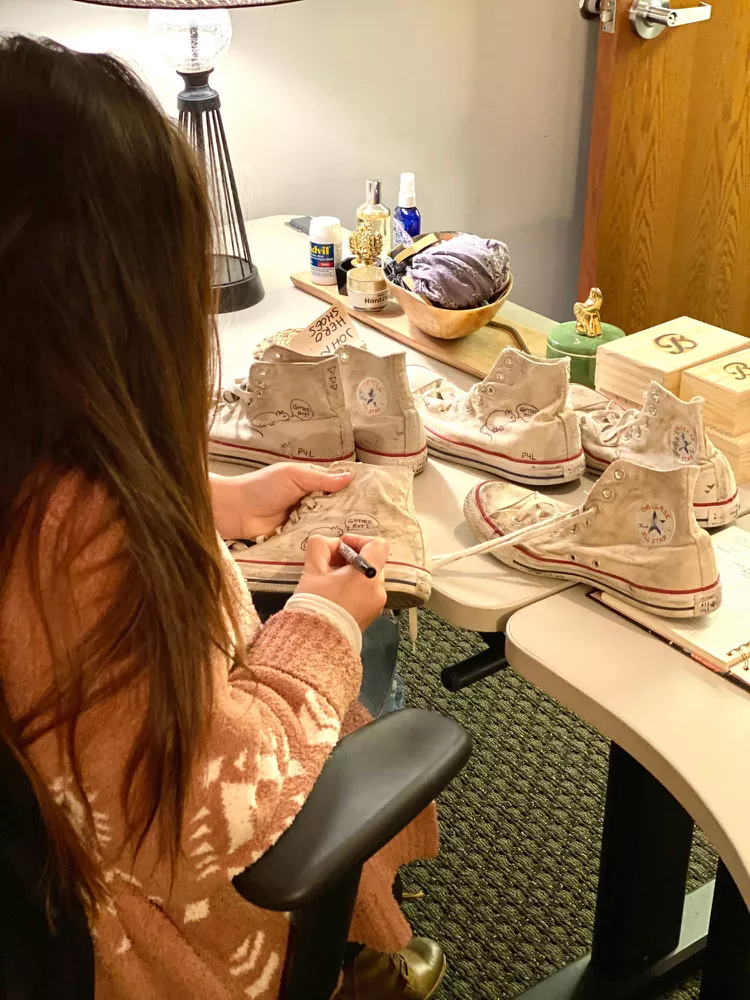 I hand drew little doodles all over. Some look like she drew them and some look like he drew them.

Holmes for Instyle
Paul Walker Converse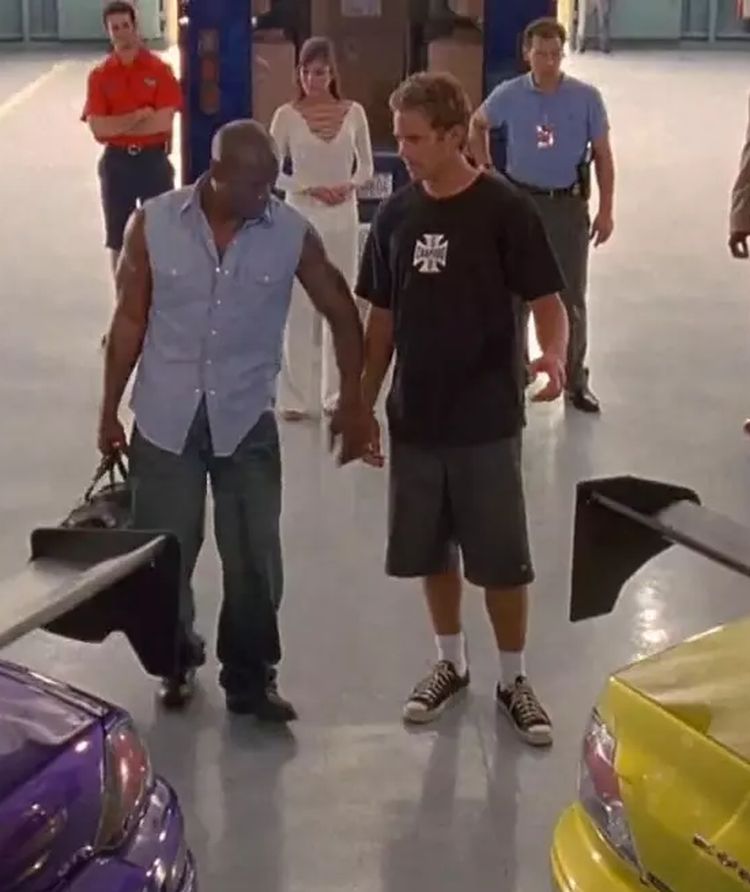 In the movie 2 Fast 2 Furious, Paul Walker's character Brian O'Conner showcases a classic and casual style with the Converse Chuck Taylor All Star Low Top sneakers. These iconic Converse sneakers perfectly align with Brian O'Conner's street racing persona.
You can find the Converse Chuck Taylor All Star Low Top sneakers here.
Spiderman Dunks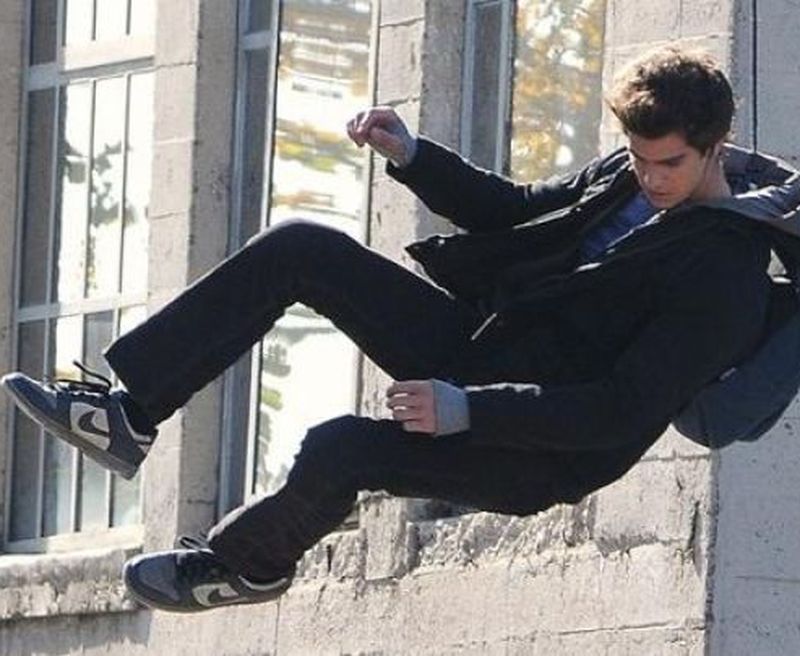 In The Amazing Spider-Man movie, Andrew Garfield's portrayal of Peter Parker features him wearing the Nike Dunk Low sneakers. These sneakers, originating as a basketball-inspired shoe in 1985, epitomize Peter Parker's transformation into the iconic web-slinging hero.
You can find the Nike Dunk Low sneakers here.
Freddie Mercury Adidas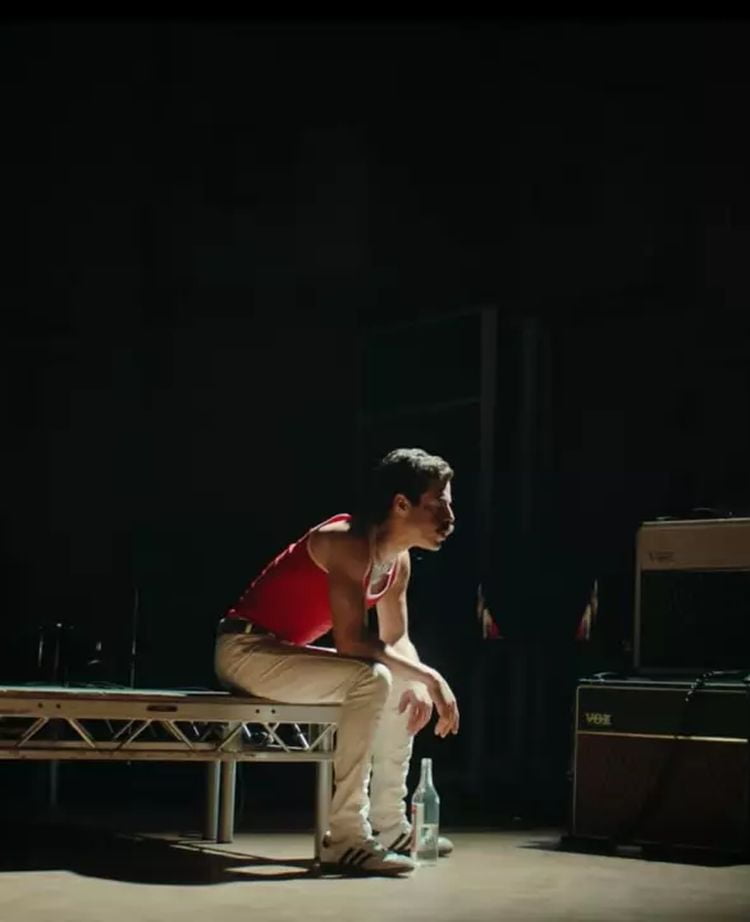 In the movie Bohemian Rhapsody, Rami Malek's depiction of Freddie Mercury (here is more about his costume) showcases the iconic Adidas Samba Vintage sneakers. These stylish sneakers, initially introduced as a soccer shoe in 1950, exhibit a white leather upper with black stripes and heel tab, complemented by a tan gum rubber sole. Freddie Mercury's flamboyant personality is perfectly embodied by these timeless Adidas kicks.
You can find the Adidas Samba Vintage sneakers here.
Big Lebowski Sneakers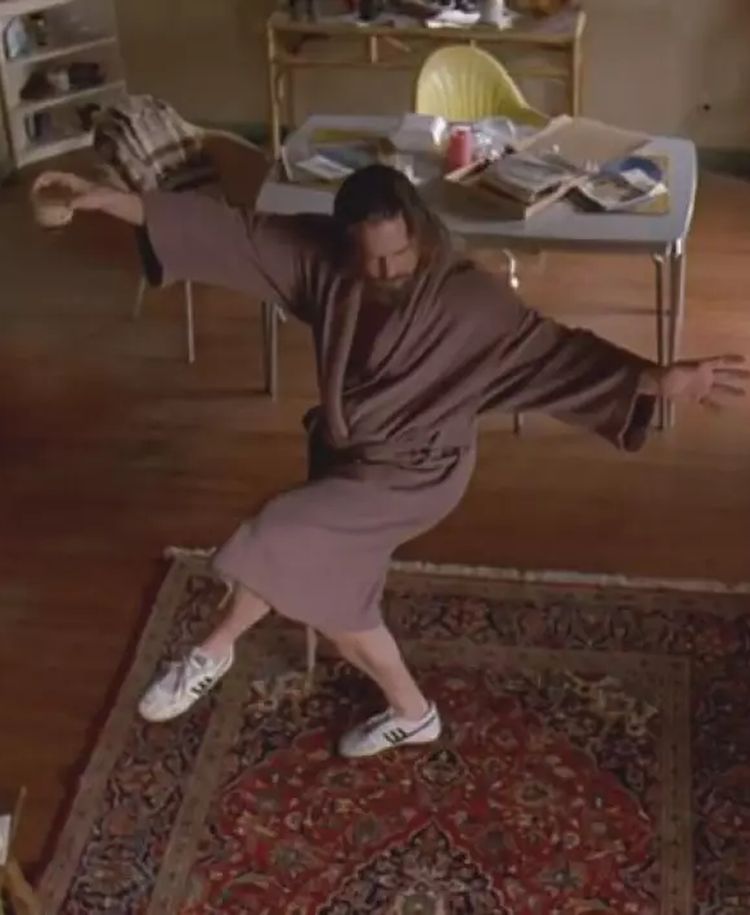 In the cult classic film The Big Lebowski, Jeff Bridges's character, The Dude, rocks a unique pair of sneakers. The OTOMIX #MX 100 White and Black Lite Athletic Martial Art Shoes perfectly match The Dude's laid-back and carefree style. With their white and black color scheme, these athletic shoes provide both comfort and a touch of individuality to The Dude's iconic look.
You can find the OTOMIX #MX 100 White and Black Lite Athletic Shoes here.
Babe – Marathon Man (Adidas SL 72: Running Shoes with a Thrilling Twist)
These Adidas SL 72 sneakers from 1976, which Babe, played by Dustin Hoffman, sports in the movie Marathon Ma, are a true gem. Originally crafted for the 1972 Munich Olympics, they offer a combination of lightweight design and unmatched comfort. Picture a white nylon upper adorned with vibrant blue and red stripes, perfectly complemented by a sleek black rubber outsole. And let's not forget the iconic trefoil logo proudly displayed on the tongue and heel.
As the story unfolds, Babe, a history student unexpectedly caught up in a dangerous web involving Nazi war criminals, takes each stride with both style and determination. These sneakers embody his character's resilience and add an extra layer of intrigue to this gripping tale
You can find Adidas' Lightweight SL72 Relives the 1972 Munich Olympics here.
In the captivating world of movies and television shows, sneakers have become an integral part of the narrative and have left an indelible mark on pop culture. From Larry David's casual Ecco Grey sneakers to the iconic Nike Cortez that embody Forrest Gump's undying spirit, these sneakers have surpassed their utility, shaping characters and captivating audiences. Through the lens of fashion, these RunPack sneakers have not only helped shape characters but also captivated audiences, further cementing the enduring bond between footwear and storytelling.
*This article has been inspired by RunPack Berlin, an amateur sports team.