Steal the Look – Dress Like Jordan Baker from All American
Add a touch of cinematic magic to your wardrobe with our roundup of daring and hip movie-inspired outfits. We'll show you how to dress like Jordan Baker from All American with our selection of chic and stylish pieces. Slip them on and step into the spotlight like a star with these iconic looks from All American.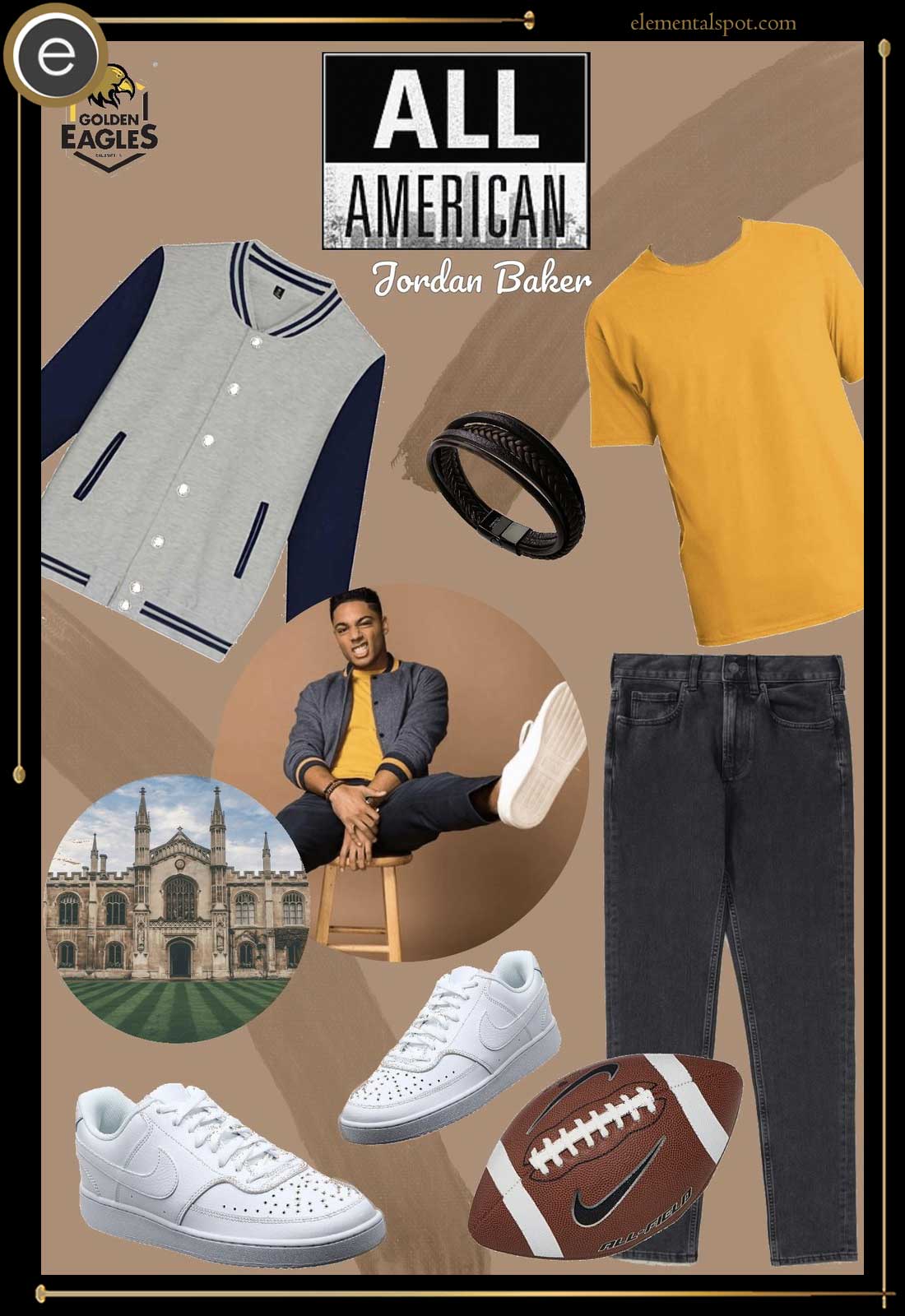 Shopping List for Jordan Baker from All American Outfit
A sports drama, like The CW's All American (2018-present), might not seem like the obvious choice of show for the fashionistas. But April Blair created the show, inspired by the life of American football player Spencer Paysinger, as much more than just a football show. With as much off pitch drama as on, there is everything from high school troubles, to first loves and a costume department stuffed full of Jordan Baker All American outfits.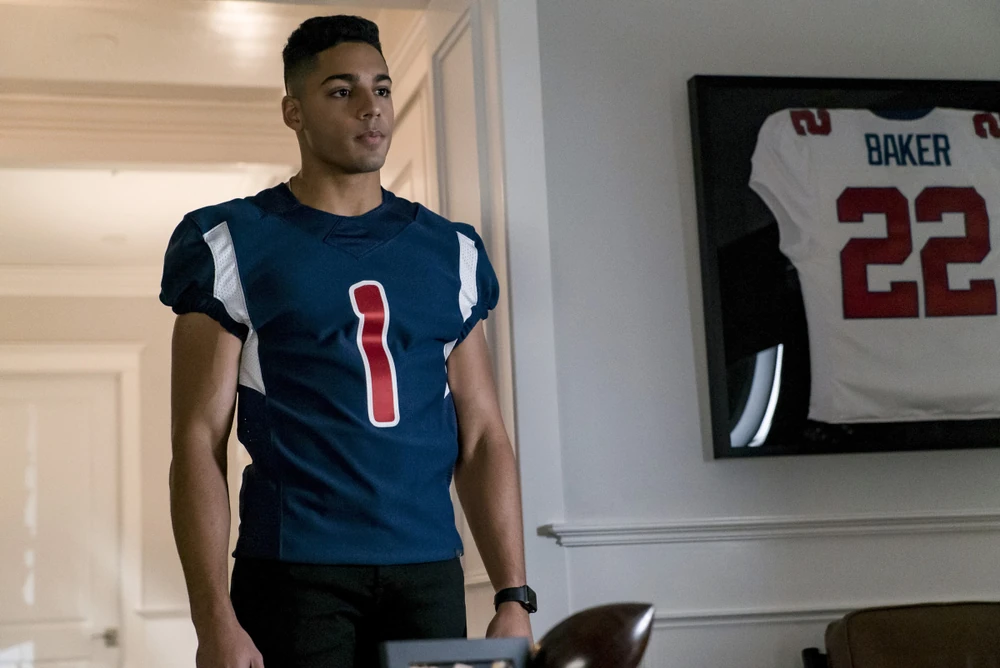 With up and coming star player Spencer now living with the Baker family, the two different worlds of Crenshaw and Beverly Hills are colliding, and not just at school. Jordan Baker, son of the football coach Billy, quickly feels left out as everyone gathers around the new star of the team including his father. Jealous of the attention he receives, it's not hard to see how they eventually grow to be like brothers, as this sounds exactly like most sibling relationships.
How to Dress like Jordan Baker from All American
Costume designer Olivia Miles might have had her work cut out for her creating so many different styles for the characters on All American. But when it came to the styling for the Jordan Baker All American outfit she stuck with what some would call a typical American teens look.
Jordan, portrayed in the show by Michael Evans Behling is from a rich Beverly Hills family, so although his fashion sense isn't overly extravagant he can afford to wear some quality and expensive pieces. Mixing labels like Burberry and Hugo Boss, no doubt bought by his mother Laura Baker who favors classic tailoring, with some more affordable items from the likes of Zara and Nike.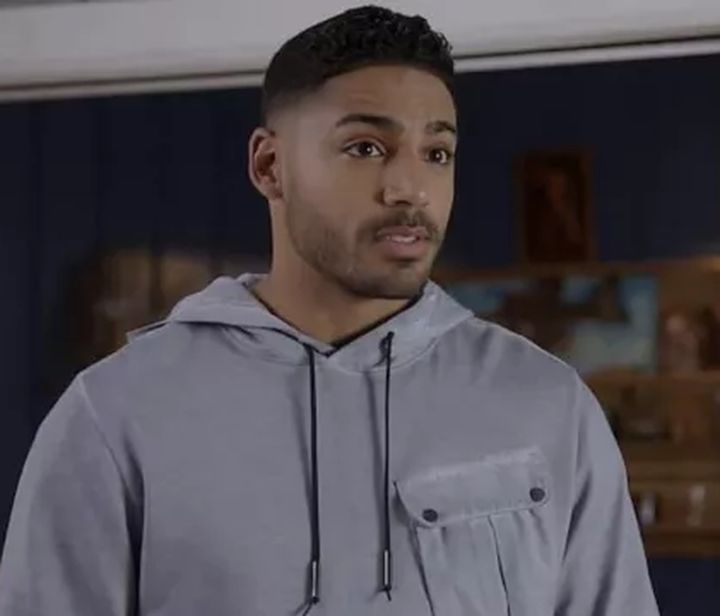 Wearing a lot of jeans and joggers, allows for the addition of his shirts, t-shirts, hoodies and jackets to bring some variation into the Jordan Baker All American outfit. Not afraid of a little bit of color or print either, his clothing features a lot of grays and burgundy particularly when it comes to those t-shirts and hoodies.
Like all sports stars though, the Beverly Highs quarterback, aspires for a life of comfort and this is seen nowhere more than with his love of Nike sneakers. From Air Jordans to Blazer Mid '77's Jordan is rarely seen without some kind of Nike sneaker on, which works for his overall look and actually suits his casual approach to dressing, down to a tee.
Getting Jordan Baker's Haircut from All American
Not a jewelry, or much of an accessory wearer, Jordan uses his ever changing haircuts to style his All American outfits. Opting for the ever popular mens fade cut, really adds to his cool and youthful vibes. But if you have no idea what a fade haircut is or the terminology to use to get one, have a read of this article by GQ to learn about the ins and outs of getting the perfect fade for your face shape and hair type.
Missing an Outfit Inspo? Submit your idea and we'll make it happen!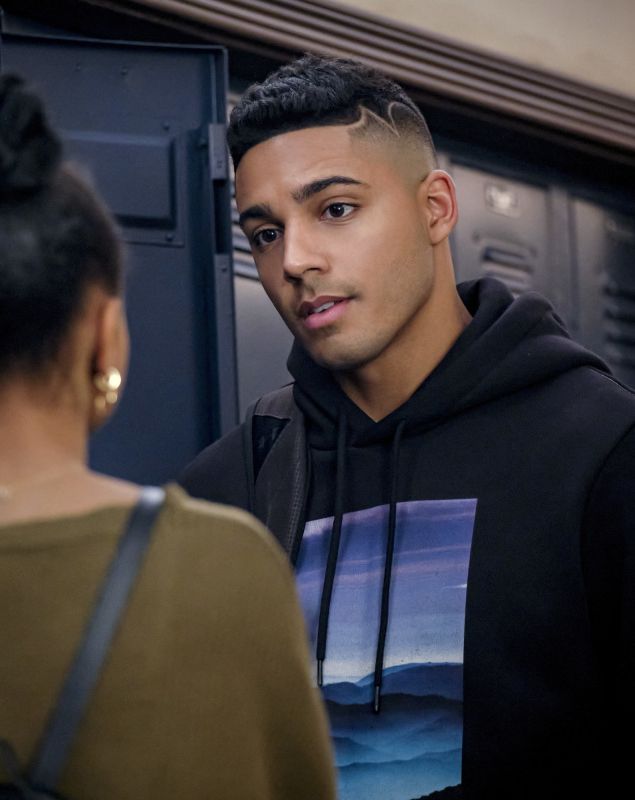 Our All American star normally sticks to a high fade, short on top then changes it up with a fancy shaved in design at the side. Be it a little flicked line or something a bit more intricate, the overall look once paired with one of his casual Jordan Baker outfits keeps his look effortless while still looking every bit the football star that he is.   
Steal Jordan Bakers' Sports star look from All American
When it comes to picking a Jordan Baker All American outfit to steal, there are endless choices. However if you have already checked out the collage above you will know that the chosen look might be simple but it is giving the perfect off the pitch Quarterback energy.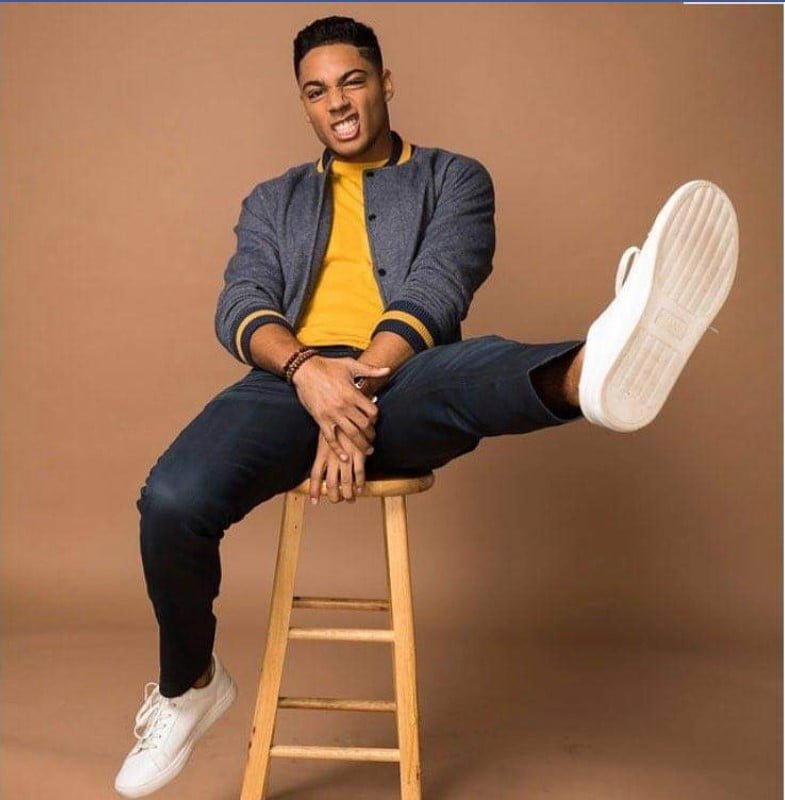 Jordan wears a pair of dark straight jeans which he has effortlessly paired with some of his favorite white Nike sneakers. He brightened his off duty casual look with a plain yellow short sleeved t-shirt and even added one of the few pieces of jewelry he is ever seen in with a leather cuff bracelet.
The outfit wouldn't be complete without a varsity style jacket to throw over the t-shirt and jeans.
Jordans looks are always very coordinated, a bonus of coming from a wealthy Beverly Hills family, you can always buy matching garments. But with the yellow and blue from the other pieces of clothing a number of colors would work for the varsity jacket. Jordan obviously went for a shade of gray, which seems to be one of his favorite colors if his other All American outfits are anything to go by. 
Some might say this look is a bit too simple when compared to some of the other Jordan Baker All American outfits seen throughout the show. Yet you can't deny it is effective. Any American sport playing teen could be seen wearing this to high school or hanging out with their friends. Plus with so few pieces needed to create the look you can probably find a few of them already in your wardrobe, which makes this the ideal look to steal. 
Monthly Newsletter
Add some spice to your style with movie set-inspired designs.