Steal Her Style: Rebecca Welton's Impeccable Fashion in Ted Lasso
Add a touch of cinematic magic to your wardrobe with our roundup of daring and hip movie-inspired outfits. We'll show you how to dress like Rebecca Welton from Ted Lasso with our selection of chic and stylish pieces. Slip them on and step into the spotlight like a star with these iconic looks from Ted Lasso.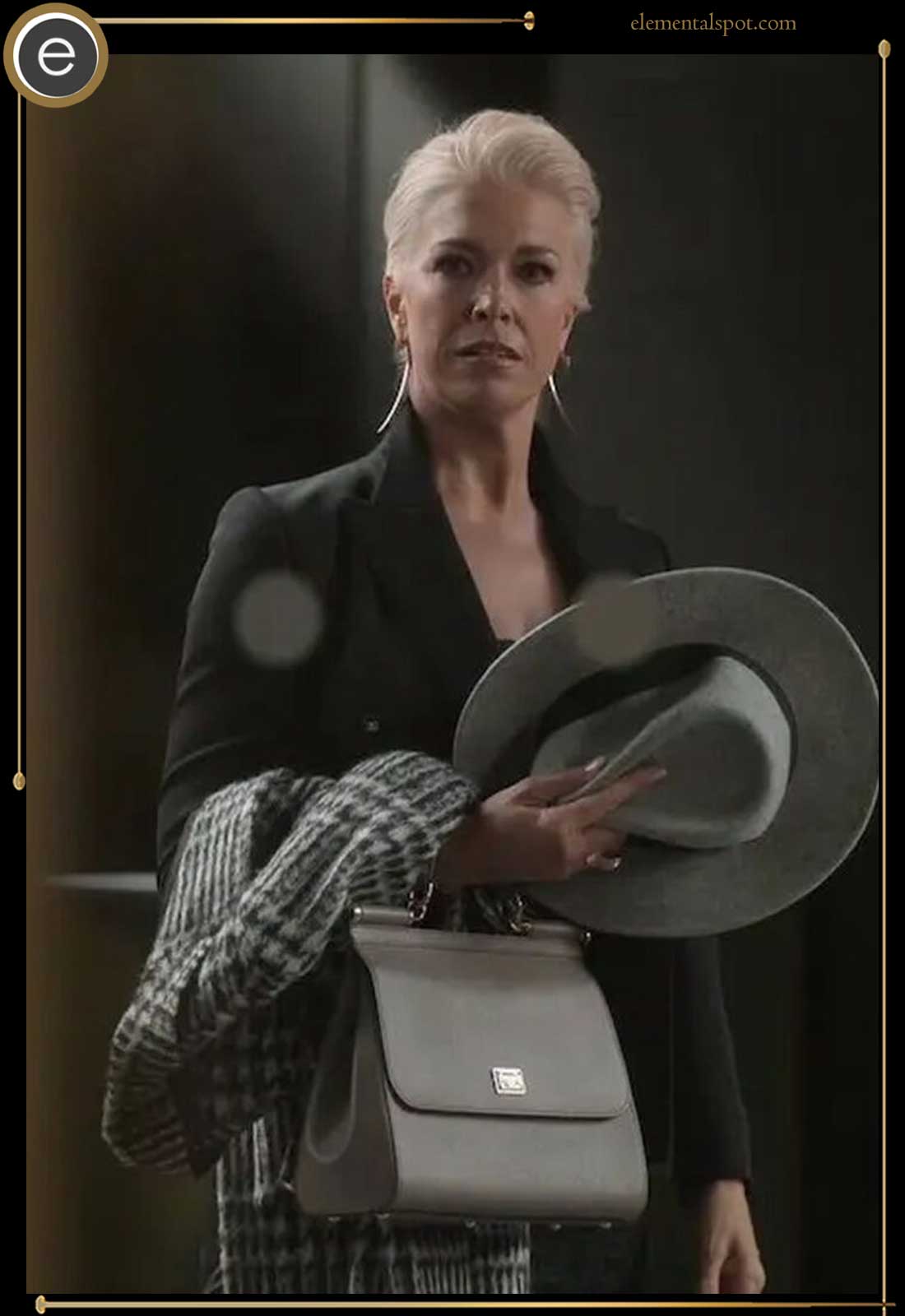 Shopping List for Rebecca Welton from Ted Lasso Outfit
For soccer fans the wait for the new season of the English Premier League to start in August is endless. But for us fashionistas the only soccer we are interested in is the kind available at the push of a button on Apple Tv+. Ted Lasso, the story of an American coach boosting AFC Richmond, will be greatly missed after just three seasons.
But not nearly as much as the Rebecca Welton Ted Lasso outfits, which might have actually been the highlight of the show. The bosslady, who became the team's new owner after getting the club in her divorce, knows how to power dress like a successful business woman, and we've found some of her most striking looks below.
Rebecca Welton's Copper Satin Top From The First and Last Episode of Ted Lasso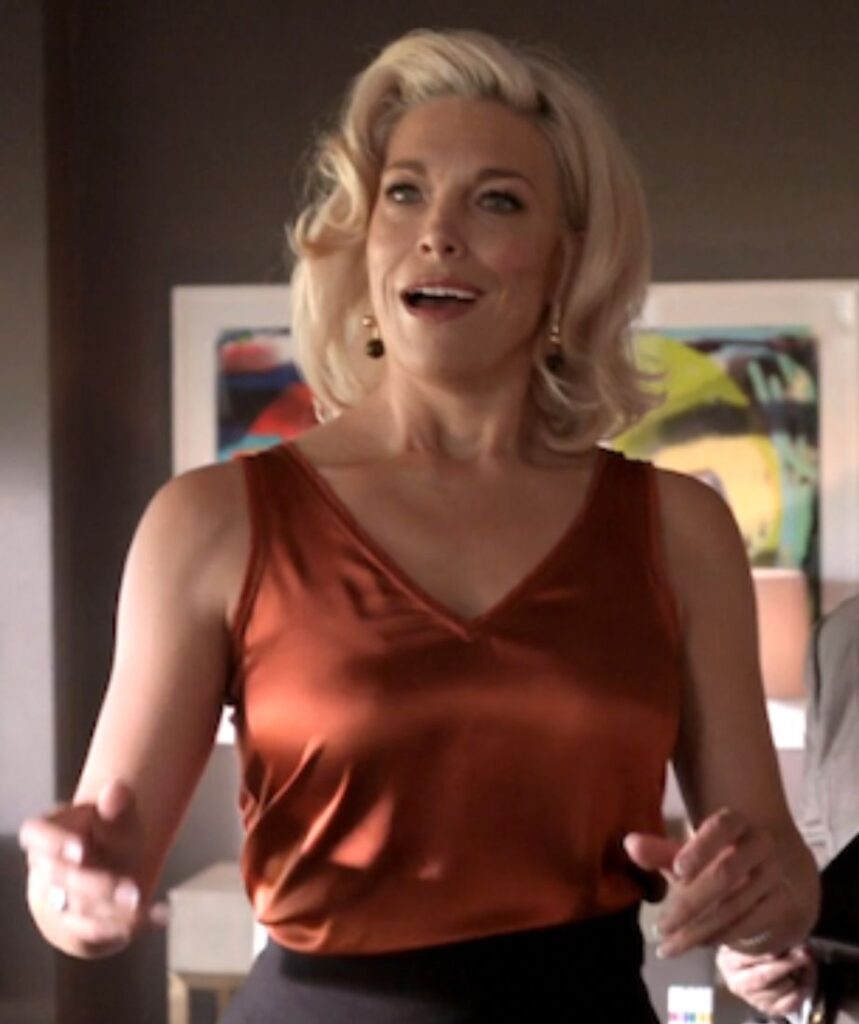 It seems like the best place to start when looking at Rebecca Welton's most memorable Ted Lasso outfits would be this striking copper v-neck top that was one of the first, and in a beautiful nod to her character one of the last, looks we see Rebecca wear. The lustrous satin sleeveless blouse pairs perfectly with the figure-hugging black pencil skirt, to give her a feminine edge while still very much reminding everyone she is the boss.
Rebecca's Camel Colored Wool Trench Coat in Ted Lasso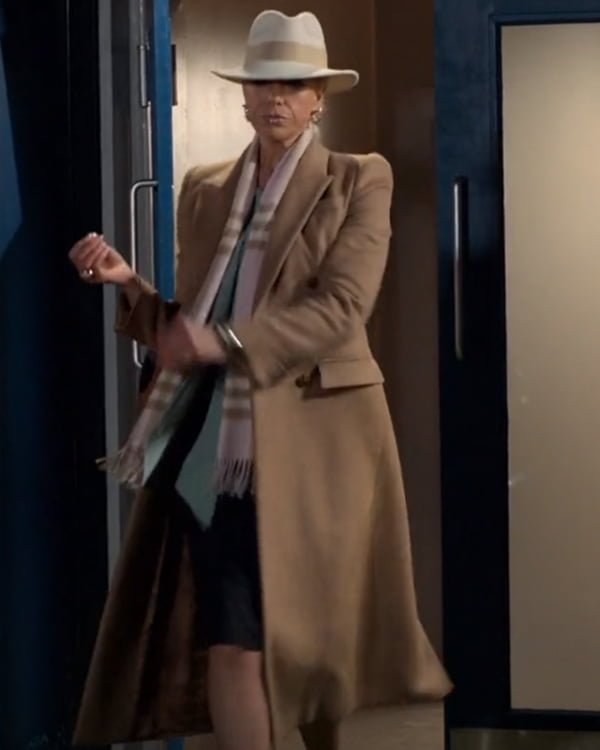 Rebecca might have originally had mixed feelings about AFC Richmond, and initially tried to get them relegated as punishment to her ex-husband who she says always loved the club more than here. But one thing Rebecca Welton has never had doubts about is her wardrobe of exquisite coats. From designer houndstooth to plaids to this camel wool trench coat she never puts a foot wrong.
Rebecca's Stylish Gray Panama Hat From Ted Lasso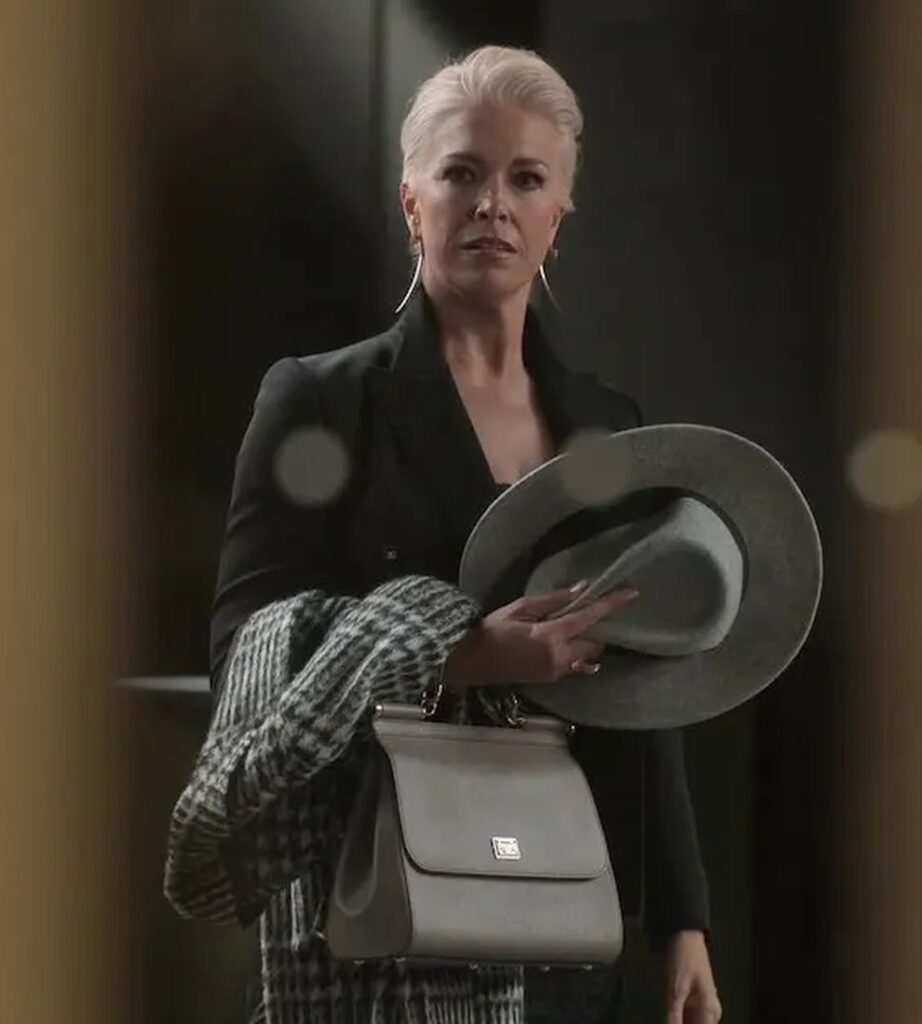 With as many hats as players in her team's dressing room, none of her Rebecca Ted Lasso outfits are complete without one of her chic headpieces. None more fashionable than the subtle gray Melrose and Market Panama Hat she paired with her check belted coat. Even matching the hat's ribbon to her black suit underneath.
Gray Wool Flat Cap Worn by Rebbecca Welton in Ted Lasso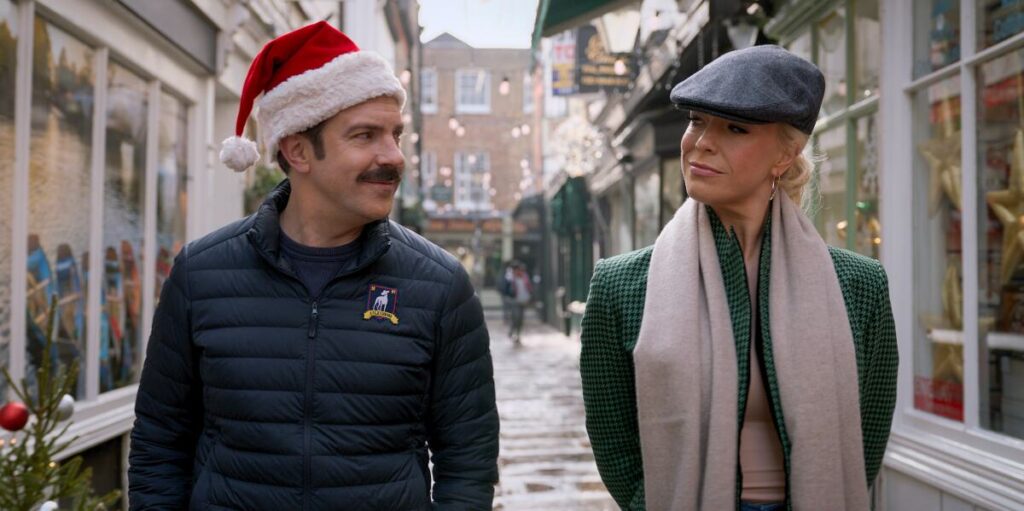 Synonymous with old men and the working class, as much as with the wealthy, the flat cap is a hard look to pull off. But when you are as beautiful as Hannah Waddingham, and as wealthy as Rebecca Welton then there is nothing you can't make work. Including a traditional gray wool flat cap paired with a green and black houndstooth blazer.
Rebecca Welton's Pale Yellow Blouse in Ted Lasso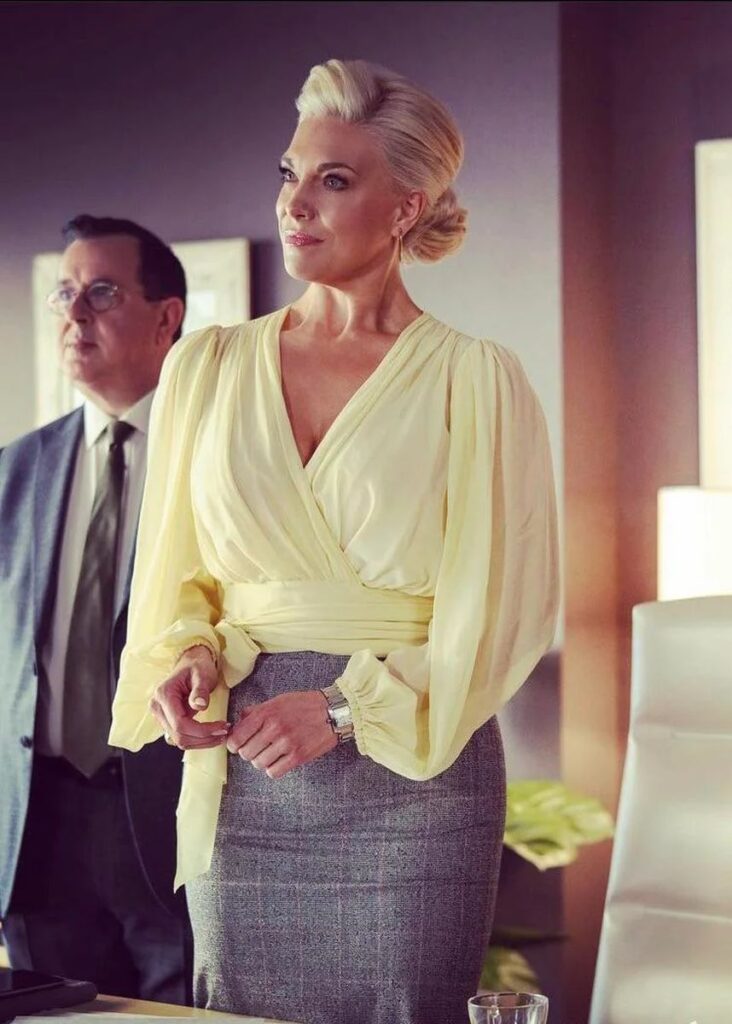 Known on the show for her no nonsense attitude and impeccable taste in clothes, wearing the most stylish and flattering outfits might actually be one of Rebecca Weltons superpowers. With figure-hugging pencil skirts and soft delicate blouses emphasizing her womanly charm, without taking away any of her power. This pale yellow drapey blouse with implied front wrap-over and subtly opaque sleeves is a notable example, especially when paired with her gray check skirt.
Rebecca's Blue Wool Scarf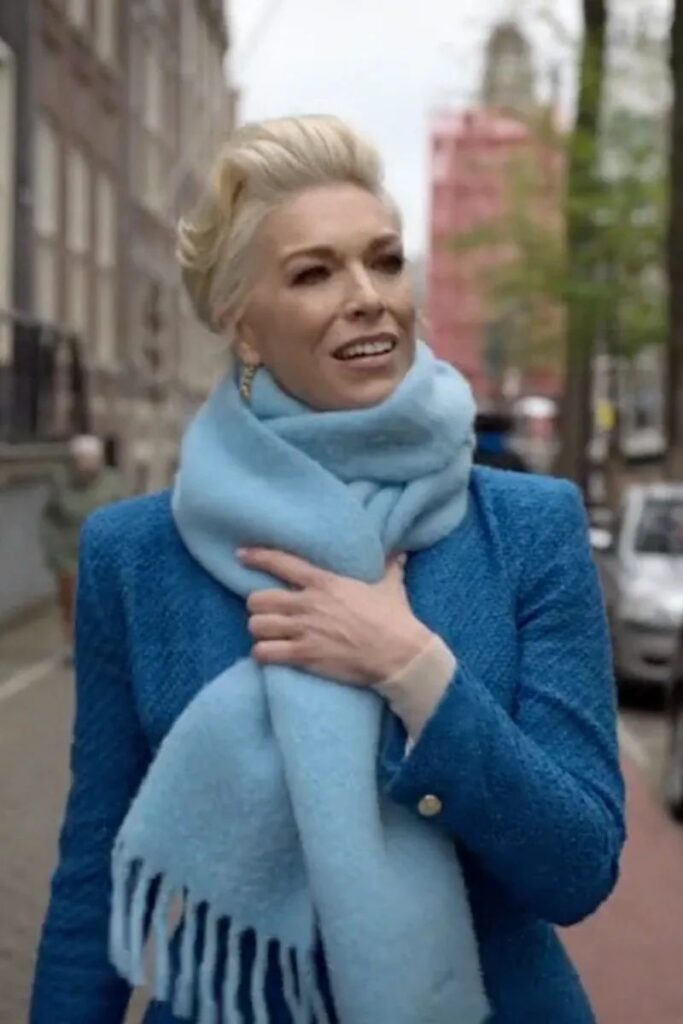 Winter in England can get pretty cold, so it is no wonder that Rebecca has to throw on a substantial wool scarf to keep those frosty chills at bay. Not forgetting of course to match the pale blue accessory perfectly with the rest of her wintery ensemble.
Missing an Outfit Inspo? Submit your idea and we'll make it happen!
The Pretty in Pink Midi-Dress Worn by Rebecca in Season Three of Ted Lasso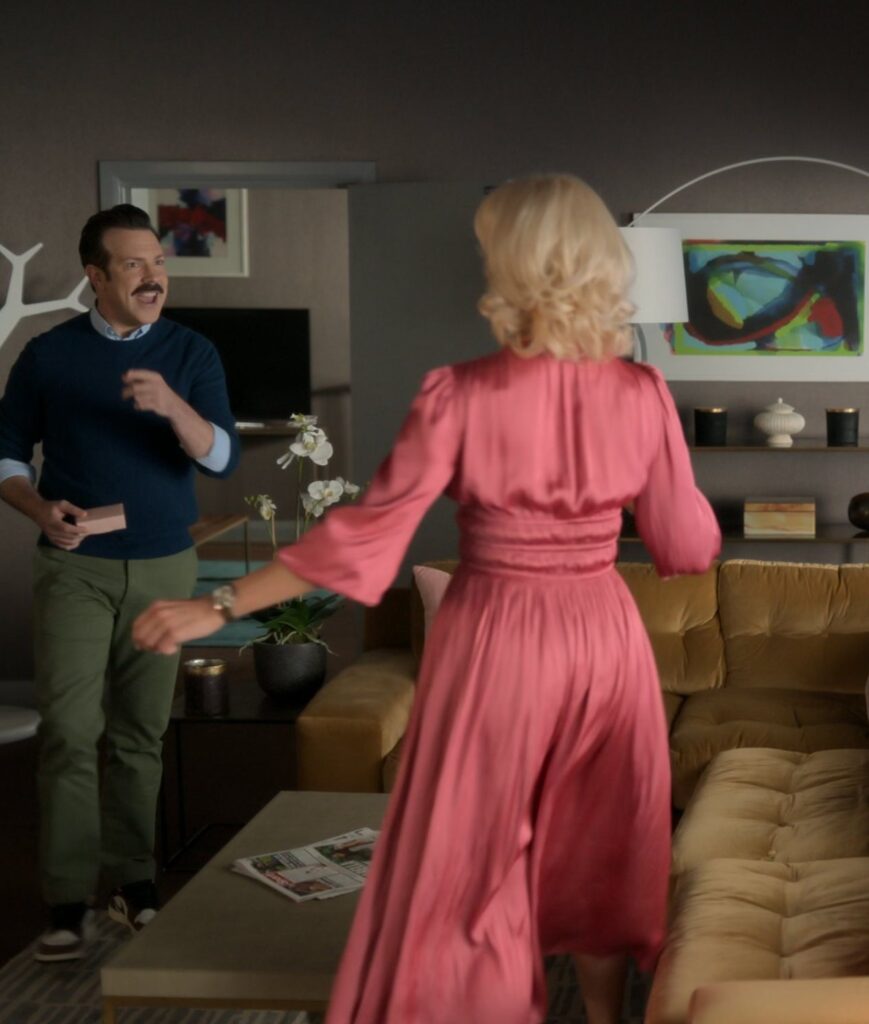 The typical Rebecca Ted Lasso outfit might be all about perfecting the power dressing dynamic of being the female boss, in a male industry, but Rebecca isn't afraid to wear girlie colors or pretty fabrics. So this beautiful Maje satin midi-dress she wore in the third season won't stop her. Even with the girlie rose pink color, soft flowing satin fabric or delicate ruffle finishes to the sleeves and shoulders.
That Statement Red One Shoulder Number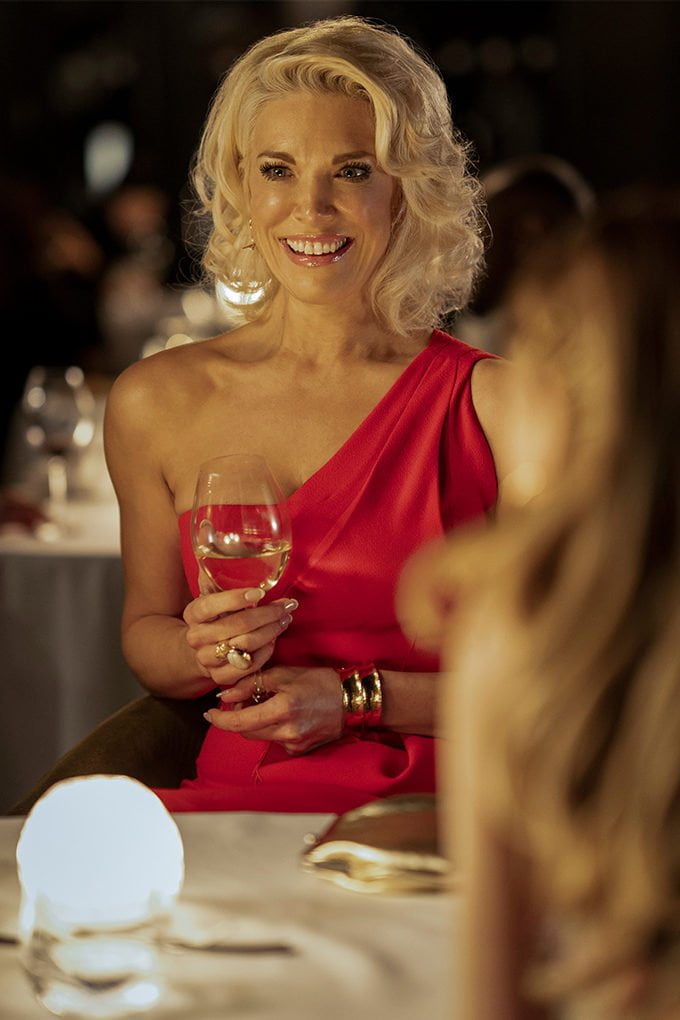 Not worried about sticking to a strict color palette, her outfits throughout Ted Lasso include many different tones and shades, from neutrals right through to vibrant pinks and blues. But when Rebecca really wants to make a statement, like on a date, there is nothing better than a knock-out red dress. Striking for more than just the color, the satin one shoulder cocktail dress hugs Hannah's body emphasizing her beautiful curves. Yet truth be told, it is her infectious smile that makes the look shine.
Dolce and Gabbana Handbag
Always managing to look the absolute height of fashion, it is no surprise that Rebecca Welton likes to spend her money on the finer things in life. From luxury silk blouses, to exquisite coats and a fair few italian designer handbags. Just like her timeless Dolce & Gabbana handbag in a supple soft gray leather that is the epitome of stylish.
Rebecca Welton's Bosslady Gray Coat in Season Three of Ted Lasso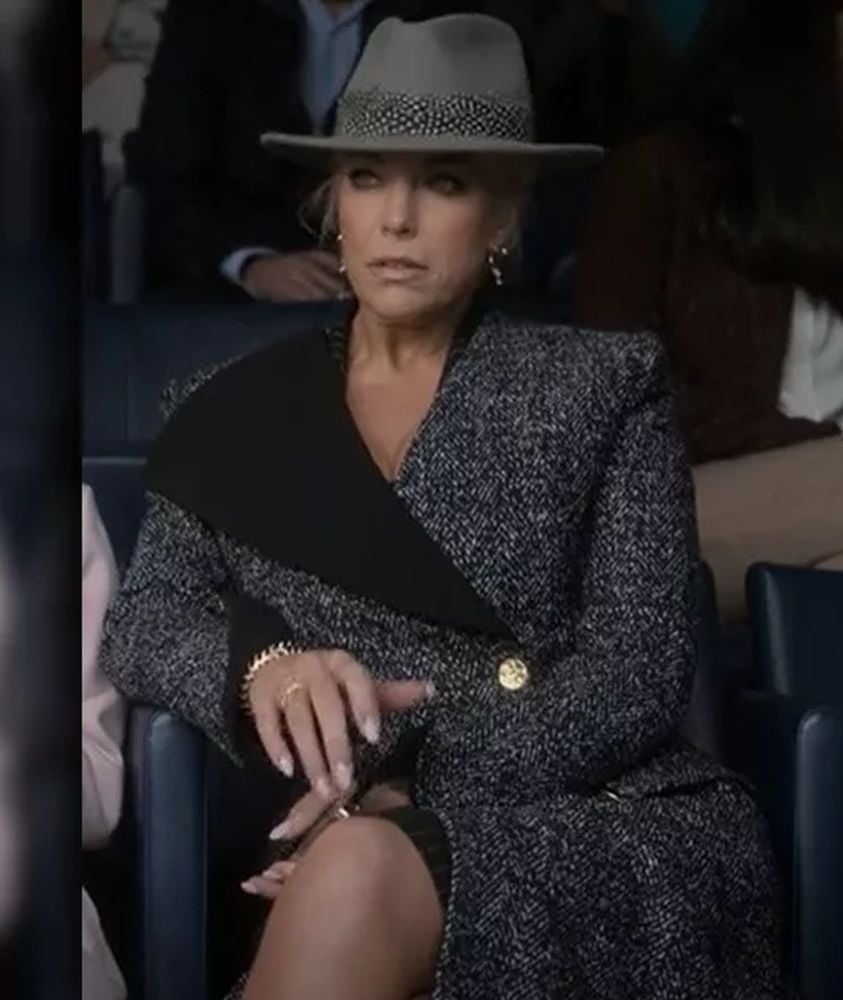 Looking every inch the Bosslady as she watches her team play from the stands in another one of her exquisite coats, Rebecca has gone for a darker color palette this time. Choosing a dark gray herringbone coat, with contrasting black lapel and one of her many hats to compliment the look. Who said staying warm at the football couldn't be as fashionable as a designer runway show.
With a show about soccer being a big hit with the ladies, it would surprise no one to actually find out that most of us are actually watching for the impeccable fashions of Rebecca Welton. Full of satin blouses, figure-hugging pencil skirts and the latest designer offerings in the jacket world it is hard to take your eyes off of the Rebecca Ted Lasso outfits.
But if you don't have her budget to steal her looks, why not just start by adding a couple of fashionable accessories to your wardrobe, because it seems like you can never go wrong with a panama hat or two.
Monthly Newsletter
Add some spice to your style with movie set-inspired designs.