Steal the Look – Dress Like Layla Keating from All American 2
Add a touch of cinematic magic to your wardrobe with our roundup of daring and hip movie-inspired outfits. We'll show you how to dress like Layla Keating 2 from All American with our selection of chic and stylish pieces. Slip them on and step into the spotlight like a star with these iconic looks from All American.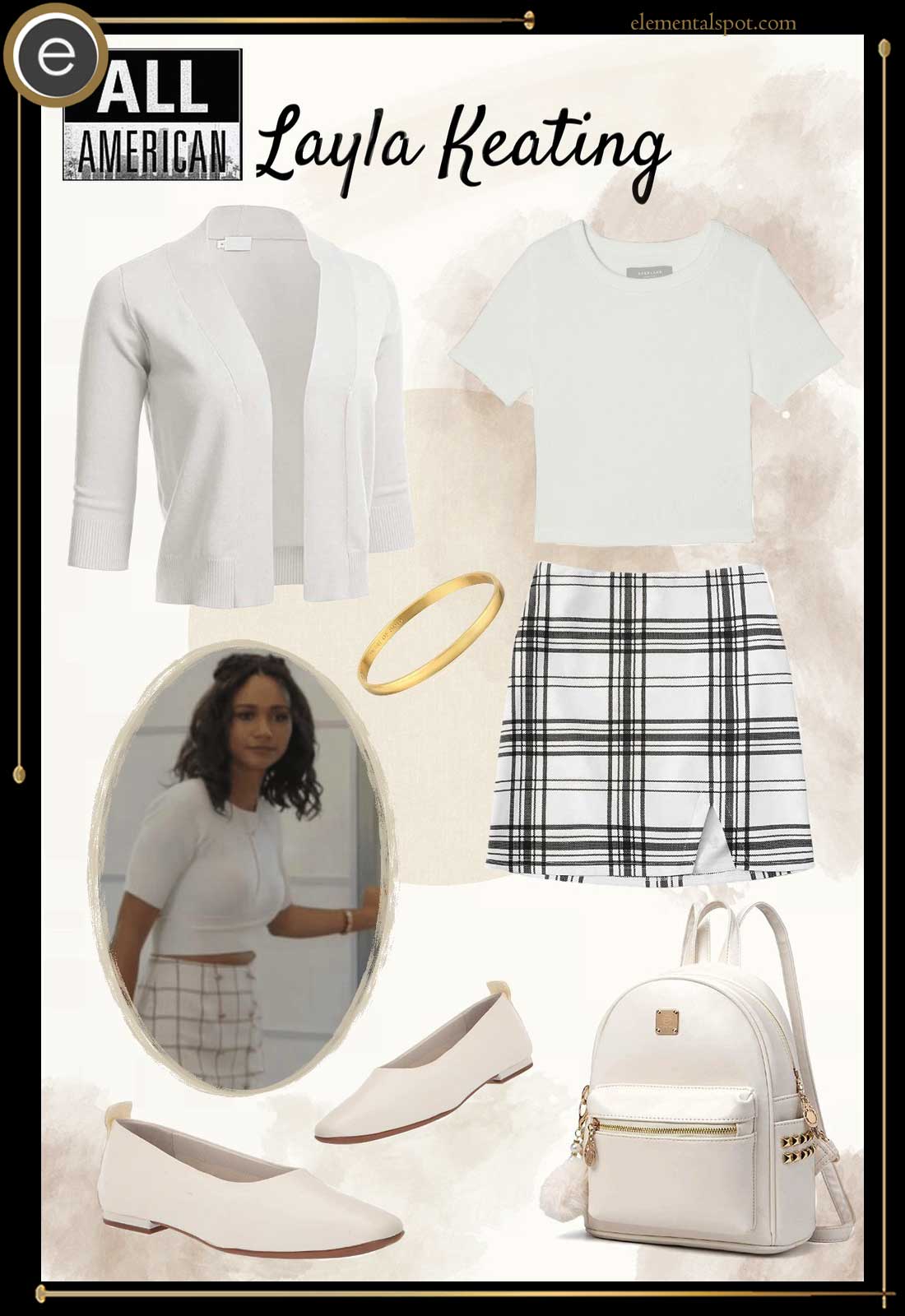 Shopping List for Layla Keating 2 from All American Outfit

Inspired by the life of American football player Spencer Paysinger, April Blair went on to create the popular sports drama of the moment All American (2018 – present). Not the obvious choice to have a solid following of fashionistas. The CW sports show is about more than just football though with endless drama off and on the pitch, and a wardrobe department full of every Layla Keating All American outfit the fashion savvy would love to get their hands on.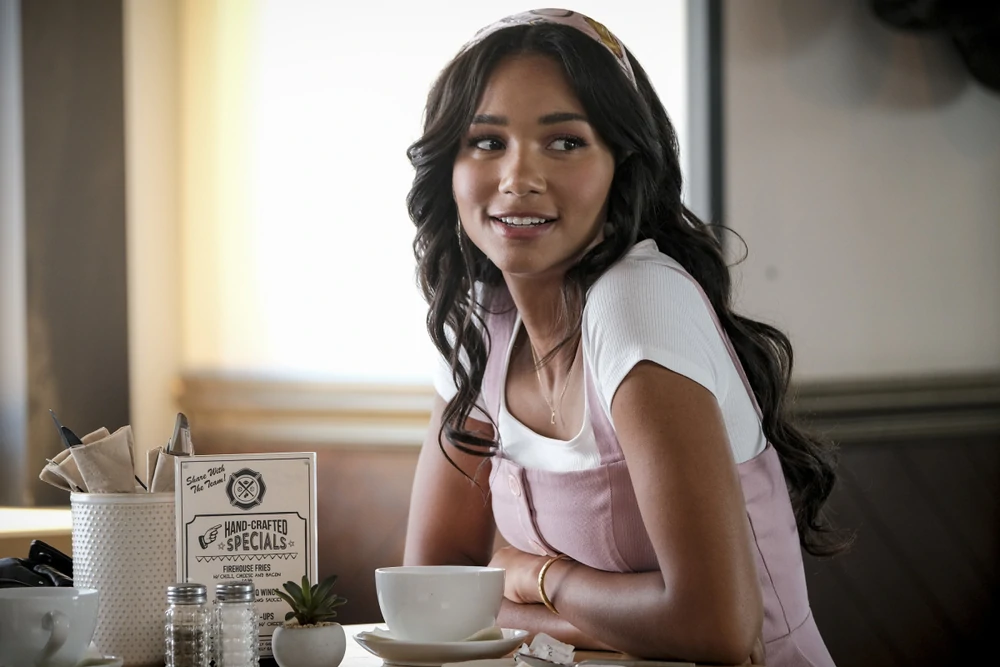 With a show full of stylish and scene grabbing characters it isn't easy to stand out. But that is exactly what the Beverly High 'It Girl' Layla Keating does. The daughter of an extremely rich music mogul, whose mother died in a car accident, realizes money might buy you fancy clothes and big houses but it can't buy you happiness. 
When Olivia Miles designed the outfits for Layla, she must have looked to the show's setting of Beverly Hills and the fashion boutiques of Rodeo Drive for inspiration. Creating a wardrobe full of designer garments and affordable trendy pieces the beautiful and lonely Layla can mix and match to create her classic style.
Layla Keating's All American Wardrobe
Often described as wealthy and stuck-up, but actually much kinder than anyone assumed, it is no wonder that the costume department styled Layla to have a girl next door vibe to her All American outfits.
Always favoring the neutral colors when it comes to her clothing choices, it is a nice surprise when we get to see actress Greta Onieogou in some of Layla's more brightly colored outfits. More often than not those brighter looks are made up of shades of pink, but there has been some great use of greens, yellows and rust orange as well. 
With a little bit of everything in her wardrobe it isn't unusual to see Layla wearing some casual jeans and a jumper. However when she starts following in her music mogul fathers steps we get to see her trying out a more business look.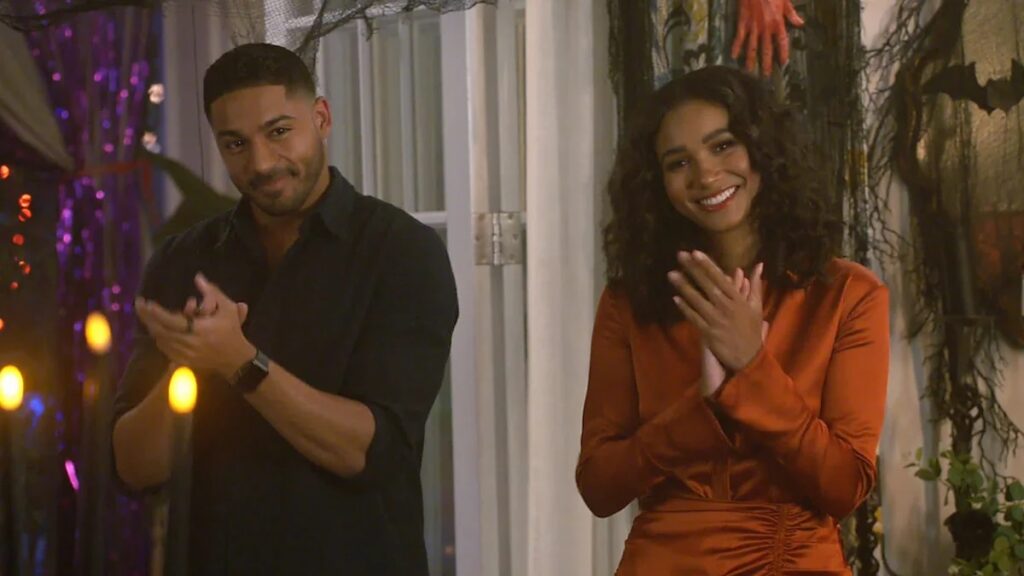 Still young and wanting to stay on trend she finds ways to look professional without taking away that fun element to her clothes. A tailored trouser with a cropped shirt or a designer knitted polo, is probably a quick way we could all update our office uniform, but whether we could carry it off as effortlessly would remain to be seen.
Layla's Jackets and Jewelry
Throughout the seasons of All American there is one piece of clothing that we have seen Layla covet, and that is a jacket. Everything from checked blazers to denim jackets have made it into her wardrobe. With her throwing them over round neck t-shirts or tank tops to really elevate her look.
Missing an Outfit Inspo? Submit your idea and we'll make it happen!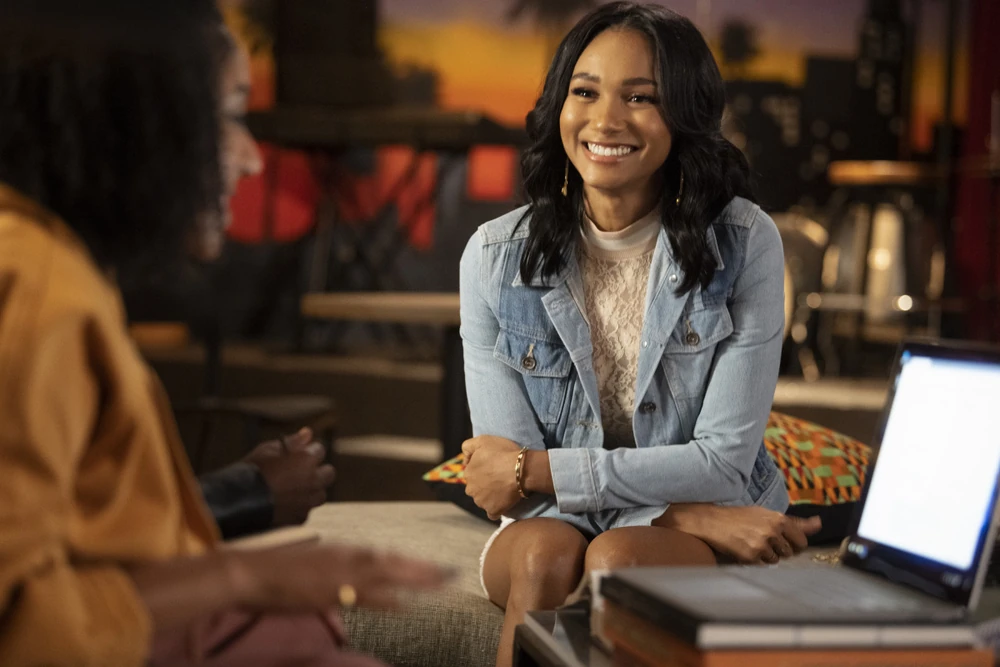 But her All American outfits wouldn't be complete without a few delicate pieces of jewelry. Layla likes necklaces, bracelets and especially earrings. With most of her jewelry being gold, it is with her earrings that she lets herself get a bit bolder. Often choosing a pair of hoops or studs just to complement the outfit they are accompanying.
Steal Layla Keating's Mini-skirt Look
Layla knows what suits her, and even though she loves to add a bit of color to her wardrobe now and again, it can't be denied that she always goes back to those neutral shades when she really wants to make an impression.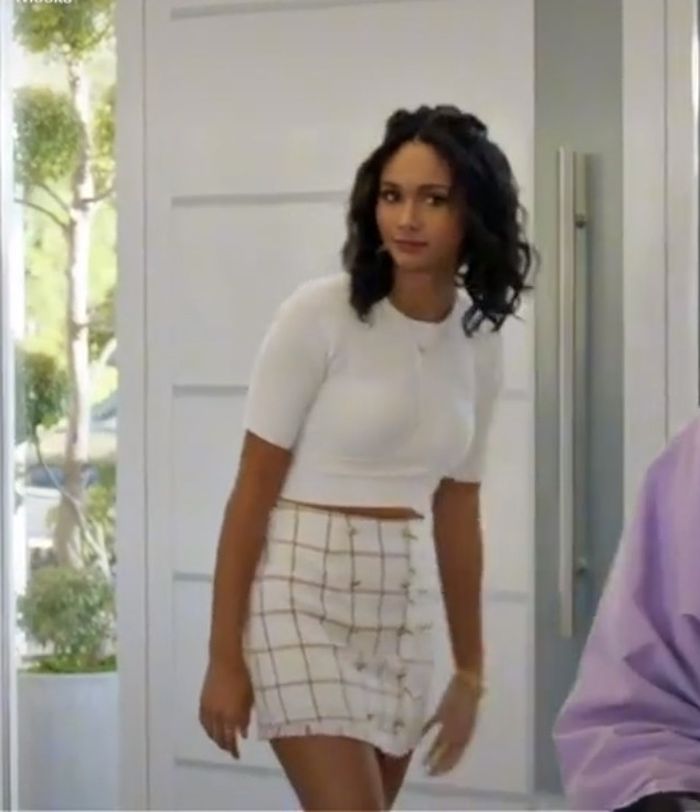 The Layla Keating All American outfit featured in the collage above is one of her more subtle looks, making it perfect to steal her style with some classic pieces you can wear again and again,
Like most of Layla's outfits, this one also has that sweet and innocent vibe to it, that gives Layla her girl next door appearance. She pairs a white and black checked mini-skirt with a fitted round necked crop t-shirt and matching white cropped cardigan. 
This whole outfit for Layla stays firmly in those white shades, only adding the black in the check and a flash of gold with a bangle bracelet on her wrist. But staying with the neutral colors, even finishing the look with a white mini backpack and white flat loafer shoes, makes her simple look appear sophisticated and rather expensive.
She even styled her curled dark hair by tying half of it up and leaving the rest loose around her shoulders, to help remind us that although she is sophisticated she can be fun and youthful as well.
If this Layla Keating All American outfit with her innocent girl next door vibe seems like it might be the look you are going for in your wardrobe, you could also check out another of our Layla Keating looks to steal, right here (Layla's jeans and crop top inspo).
Monthly Newsletter
Add some spice to your style with movie set-inspired designs.