Steal the Look – Dress Like Layla Keating from All American
Add a touch of cinematic magic to your wardrobe with our roundup of daring and hip movie-inspired outfits. We'll show you how to dress like Layla Keating from All American with our selection of chic and stylish pieces. Slip them on and step into the spotlight like a star with these iconic looks from All American.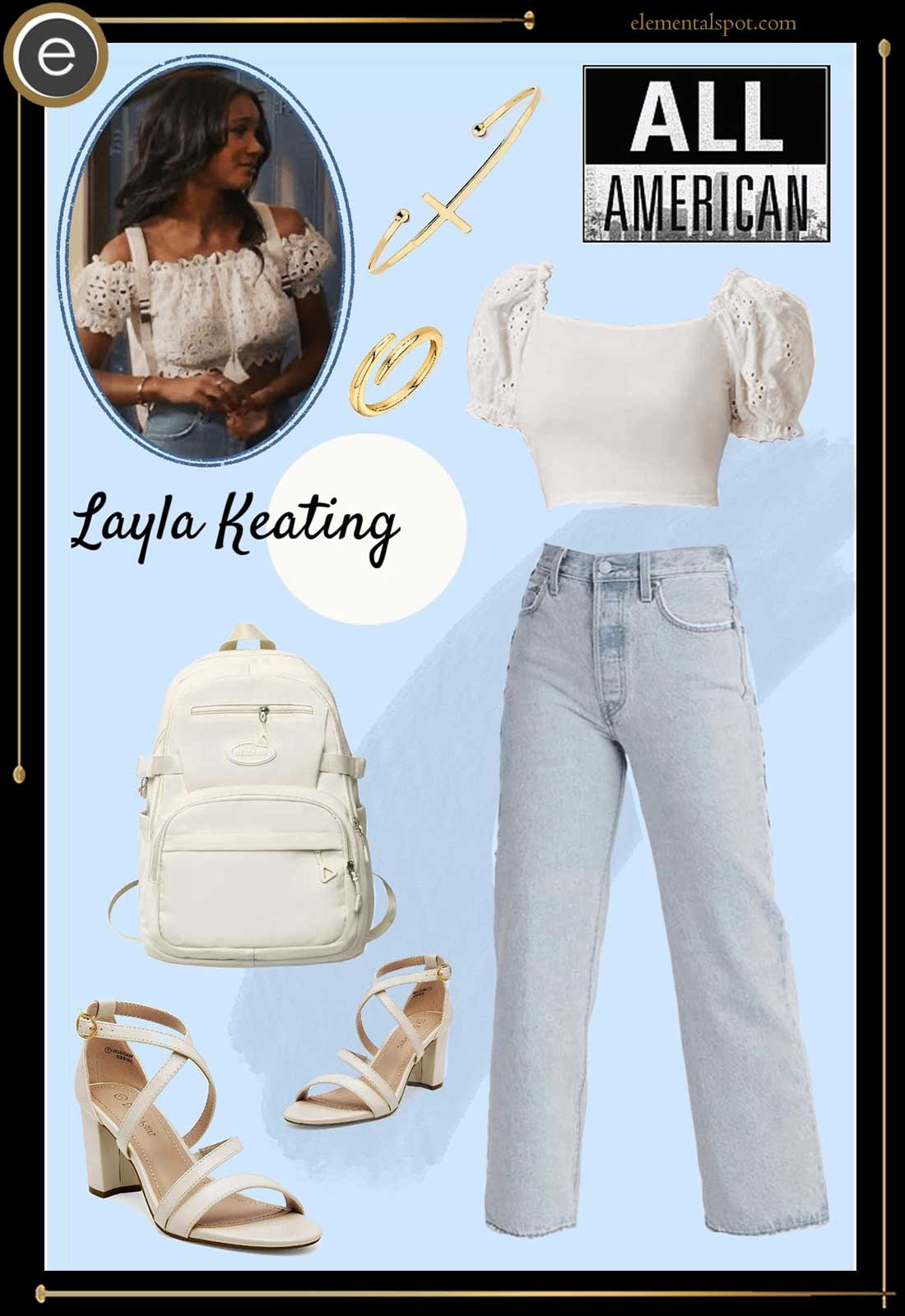 Shopping List for Layla Keating from All American Outfit
When the worlds of Crenshaw and Beverly Hills collide in April Blair's All American (2018-present), the show inspired by the life of American football player Spencer Paysinger, lines are crossed on and off the pitch. However, unlike most sports dramas, The CW's primetime show is a fashionista's dream, with a wardrobe department full of the perfect Layla Keating All American outfit to suit everyone's style.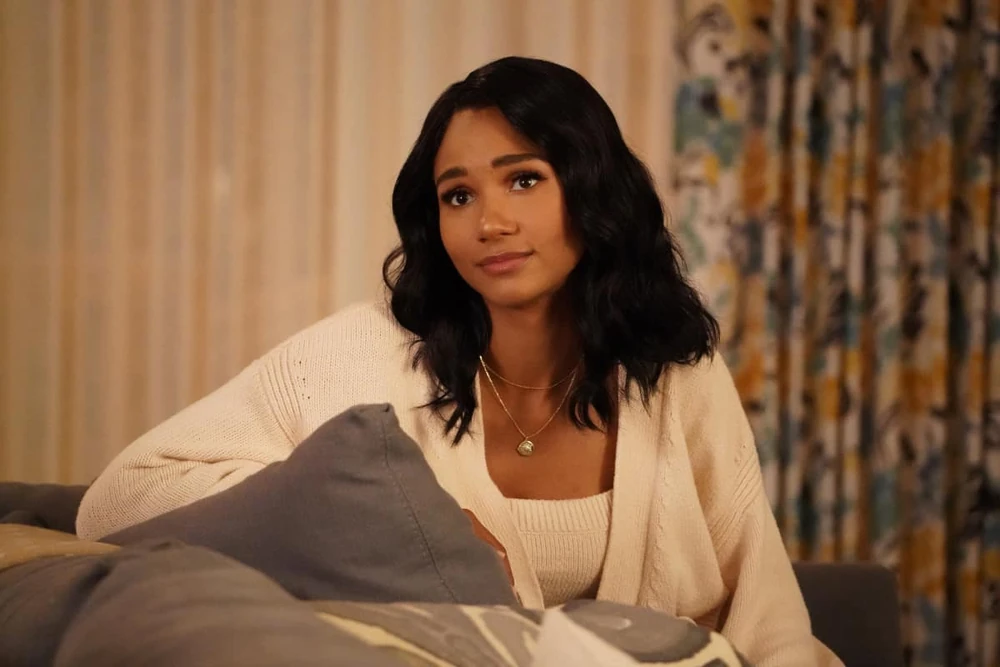 Layla Keating is Beverly High's resident 'it girl.' The daughter of the music mogul JP Keating and mother Monica who died in a car accident. She might have all the money she could ever want but it turns out that it really can't buy you happiness.
Costume designer Olivia Miles might have been told to style her to look every part the wealthy and stuck-up designer wearing high school girl, that every boy wants to be with and every girl wants to be. But the lonely and depressed Layla, who is much kinder than it might originally seem, only wants to make some real connections, while looking her best.
Exploring Layla Keating's Outfits and Fashion Choices
Before we can look at how to steal a Layla Keating All American outfit, first we need to see how she styles her clothes to suit every situation her life throws at her, from high school drama to record label dealings.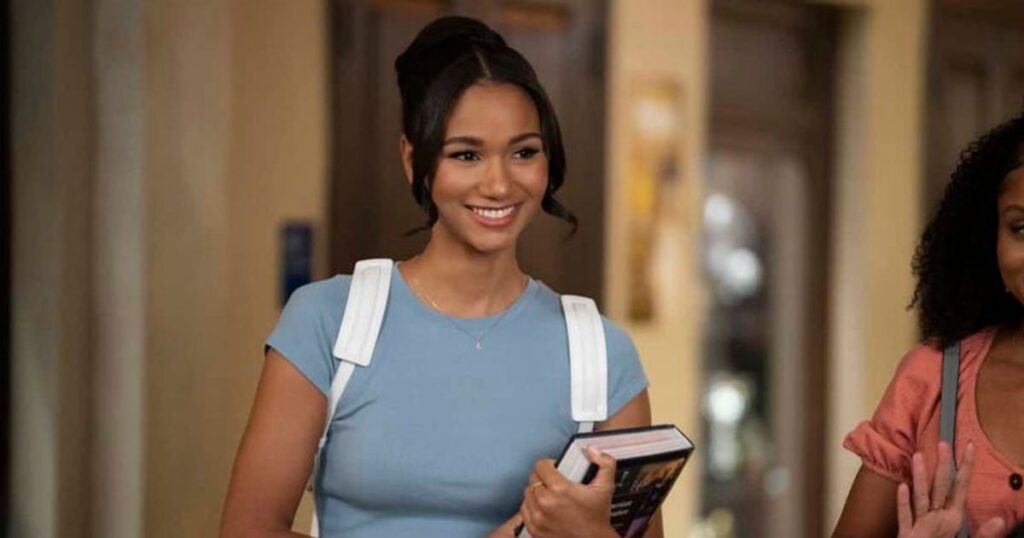 Layla, portrayed in the show by Greta Onieogou, doesn't shy away from color and bold statement pieces. With her wardrobe containing clothes in lilac to mustard yellow, and every shade in between.
However, when you really study her style, as we have done, you will notice there is a lot of use of neutral colors. This was particularly noticeable in the earlier seasons of All America when the show and costume designer were apparently trying to give her an innocent girl next door appearance to off-set her presumed stuck-up attitude.
But as the seasons progressed and with her moving into the world of the music industry, like her father, her style matured. Nothing is off limits for Layla when it comes to her wardrobe, with her going from wearing cozy knitted cardigans and jumpers to her stealing the show in a tailored look that would give Laura Baker a run for her money, with her love of classic tailoring.
Layla Keatings Hair and Make-up Secrets
Layla's naturally dark hair is without a doubt one of her defining features. She normally likes to wear it loosely curled at the ends and down falling around her shoulders. But when an outfit calls for an up-do she might scoop her dark tresses into a high bun or simple ponytail, always leaving a couple of loose strands to frame her face.
Missing an Outfit Inspo? Submit your idea and we'll make it happen!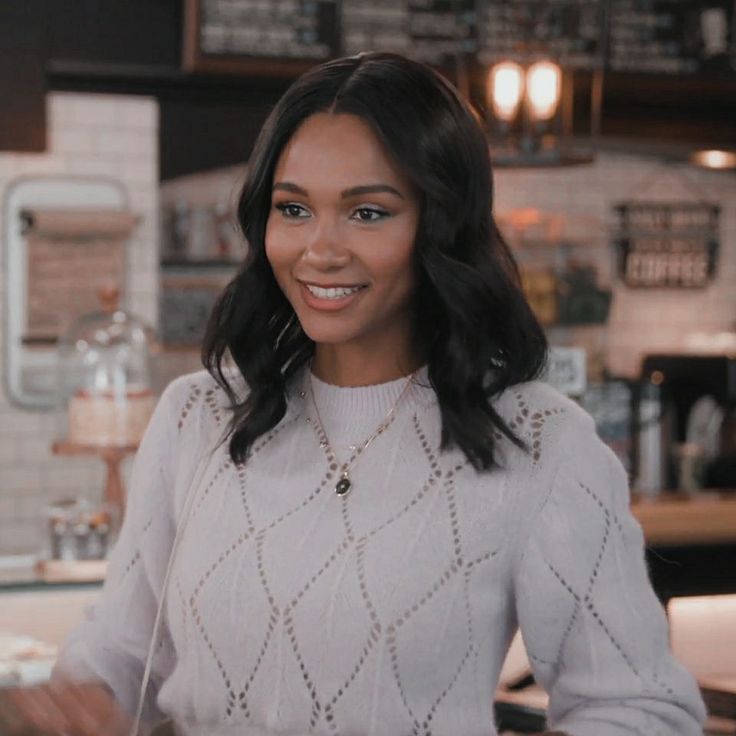 However when it comes to make-up she chooses not to wear much at all, similar to a lot of the All American characters. If you are going to replicate her look, keep your make-up very natural by creating a glowing flawless complexion and adding some pale eyeshadows and mascara to highlight the eyes. Layla is rarely even seen with much color on her lips, keeping them a simple pale pink, with only the smallest hint of a shimmer.
Steal Layla's jeans and crop top Outfit
Now that we know all about her clothes, hair and styling we can steal this popular Layla Keating All American outfit shown in our collage above.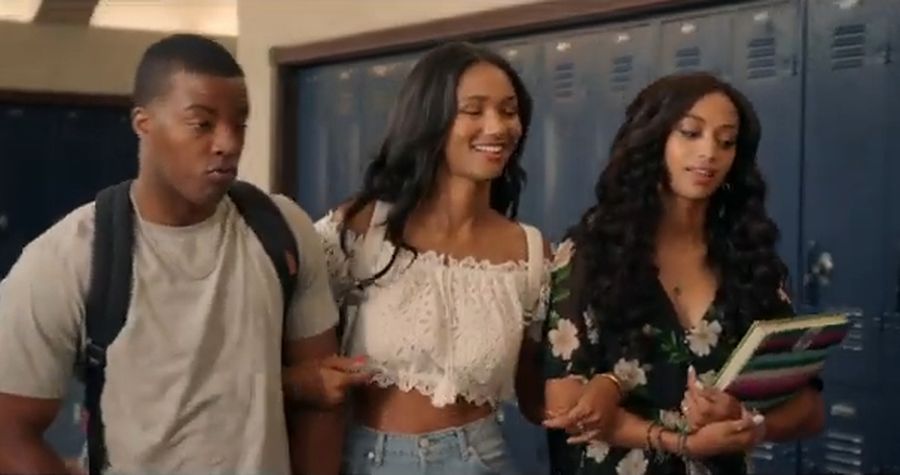 It is one of her earlier season looks, so still has that element of girl next door charm about it. While being very neutral in color, and sticking to a palette of white and pale blue.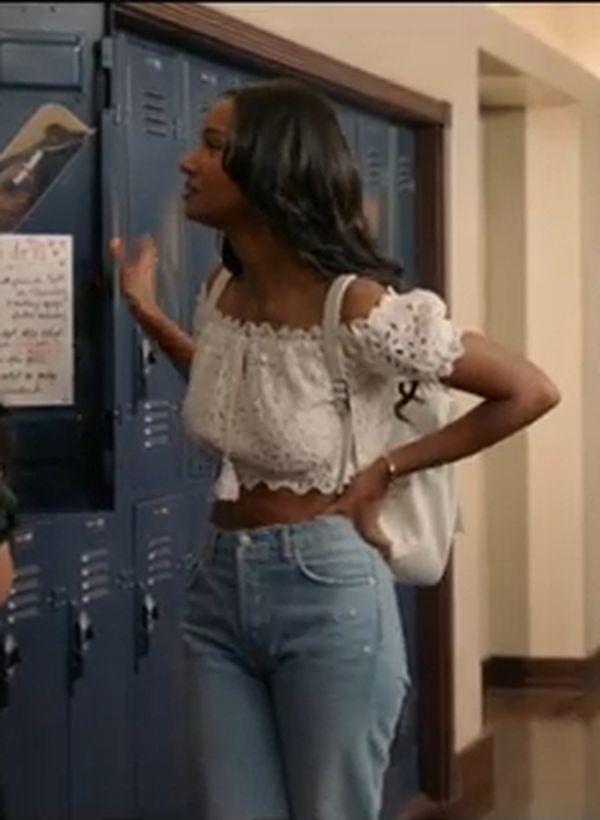 The light blue straight leg jeans really work with the off the shoulder white embroidered crop top and matching white sandals, to make Layla look youthful. Put together they create a simple look, that would be completely innocent if it wasn't for the bare shoulders and little flash of midriff.
Carrying on the outfit Layla added a fun white backpack worn over both her shoulders, to keep her school supplies in and added a bit of her family's wealth in with a gold ring and bracelet.
This Layla Keating All American outfit is youthful and simple, and only has a few pieces to it so should be perfect to steal to replicate her style.
If her easy charm and girl next door vibes seem like they might be the look you are going for in your wardrobe, you could also check out another of Layla Keatings looks (Layla's mini-skirt outfit inspo).
Monthly Newsletter
Add some spice to your style with movie set-inspired designs.