Steal the Look – Dress Like Wheezie Cameron from Outer Banks
Add a touch of cinematic magic to your wardrobe with our roundup of daring and hip movie-inspired outfits. We'll show you how to dress like Wheezie Cameron from Outer Banks with our selection of chic and stylish pieces. Slip them on and step into the spotlight like a star with these iconic looks from Outer Banks.
Shopping List for Wheezie Cameron from Outer Banks Outfit
Outer Banks (2020 – Present), with its endless sun, sand and sea, and those beach-ready wardrobes, gave us that moment of escapism we all needed. But since then the show has become a cultural phenomenon worthy of its fashionista following, with even the youngest member of the cast being a style icon in her Wheezie Cameron Outer Banks outfit.
Set in the Outer Banks of South Carolina, or OBX as it is also known, the story is based around the rivalry of the Kooks and the Pogues. One the seasonal residents, from wealthy families where money is no object, the other the local working-class who have nothing.
Louisa 'Wheezie' Cameron is the youngest of self made entrepreneur Ward Cameron's children, making her the little sister of Rafe and Kook princess Sarah Cameron.
But unlike her brother, the thirteen year old brunette Kook takes after her big sister and has real kindness and compassion for their Pogue rivals. Always willing to help them out, especially when it comes to their hunt for the treasure, which is just as well because her insights have been invaluable so far.
A Scene Stealing Teen: Exploring The Wheezie Cameron Outer Banks Outfit
Before we can look at how to steal the young teens' Wheezie Cameron Outer Banks outfit, first we need to study how costume designer Emmie Holmes created a wardrobe to reflect the nosy and intelligent teenager.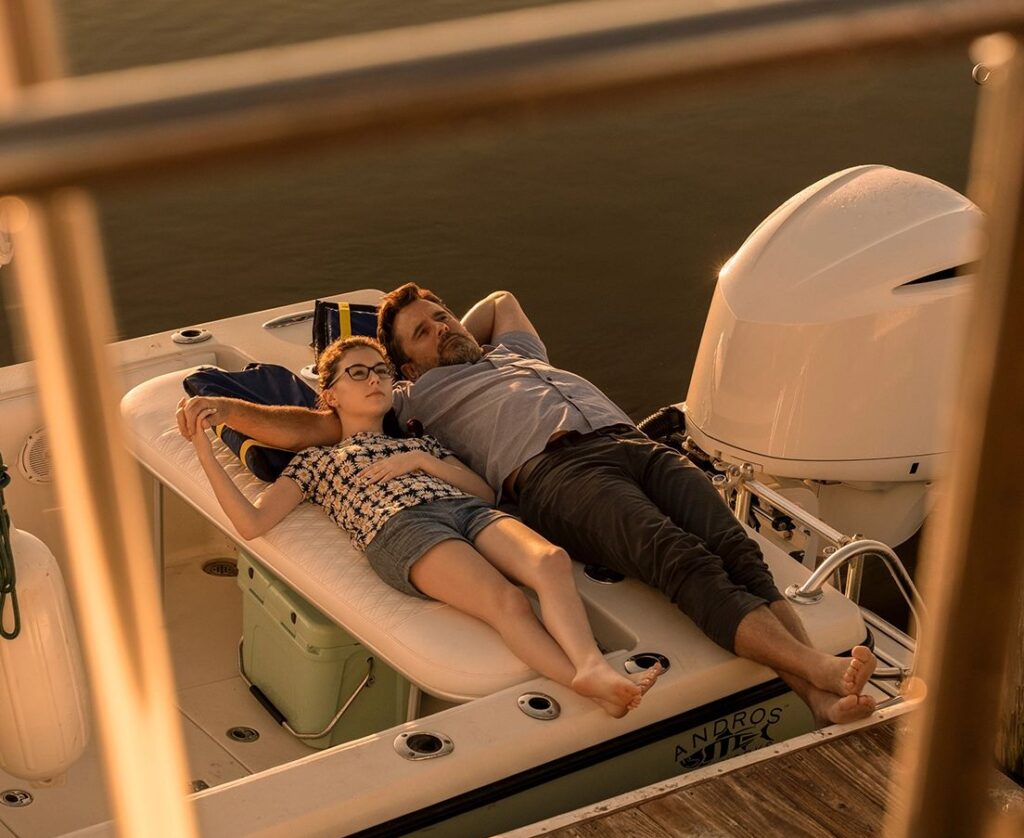 Our youngest Cameron might not have actually been in that many episodes of Outer Banks but when she is, you can be sure that she will steal the scene with her wit as well as with her wardrobe. OBX's answer to Hermione Granger, with her intelligence and booksmarts, Wheezie dresses her age but with just a hint of her privileged Kook lifestyle.
A fan of both color and prints, her closet is kept youthful with a good balance of bright and bold shades and dark subtle tones. Blacks and khaki greens paired with navy blues and whites gives her wardrobe a less beach-ready feel than her Kook Princess sister Sarah's , but still shows that she has a fun-loving side.
Relying instead on the garments in her closet to give her an appropriate beachy vibe. With endless pairs of denim shorts, tank tops, short sleeved t-shirts and swimwear, her easy-going wardrobe means she can mix and match a number of looks from just a few pieces.
Missing an Outfit Inspo? Submit your idea and we'll make it happen!
Prints though are in, and a Wheezie Cameron Outer Banks outfit wouldn't be complete without a few simple striped or bold daisy patterned t-shirts to pair with those denim shorts. She even has a couple of pretty floral pieces that work great at giving her a wealthy Kook feel to her looks.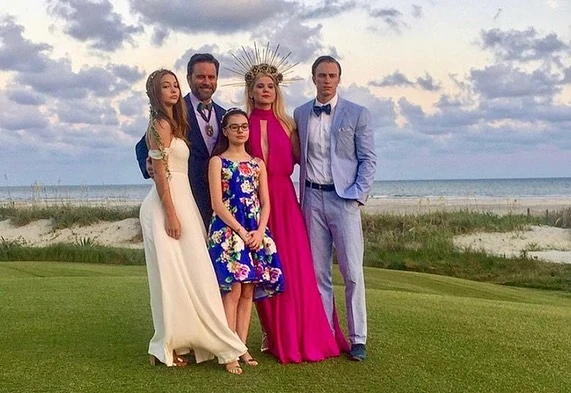 Happiest with her head in a book, or eavesdropping on her siblings, Wheezie played by Julia Antonelli probably doesn't have much time for shopping or worrying about clothes. Instead relying on her father or step-mother to buy her outfits at this age, before she fully embraces her own style.
Wheezie Cameron's Simple Hair and Accessories
Dark hair, black framed glasses and delicate gold earrings are all it takes to style a Wheezie Cameron Outer Banks outfit.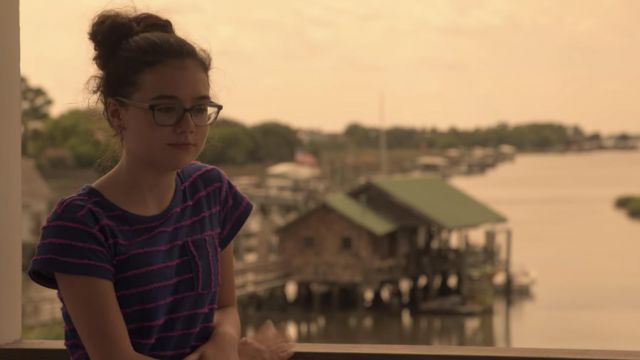 With her dark brown hair worn long, falling below her shoulders and left with her natural curl through it, she is not one for much styling. Normally just leaving her center parted hair down and loose around her shoulders. Only occasionally choosing to style it with braids, a ponytail or a top knot.
When it comes to her flawless look though the pretty thirteen year old is still experimenting with her style, and make-up isn't a big part of that yet. Maybe a little bit of lip gloss now and again, but instead it is her black framed prescription glasses that she uses to finish her looks.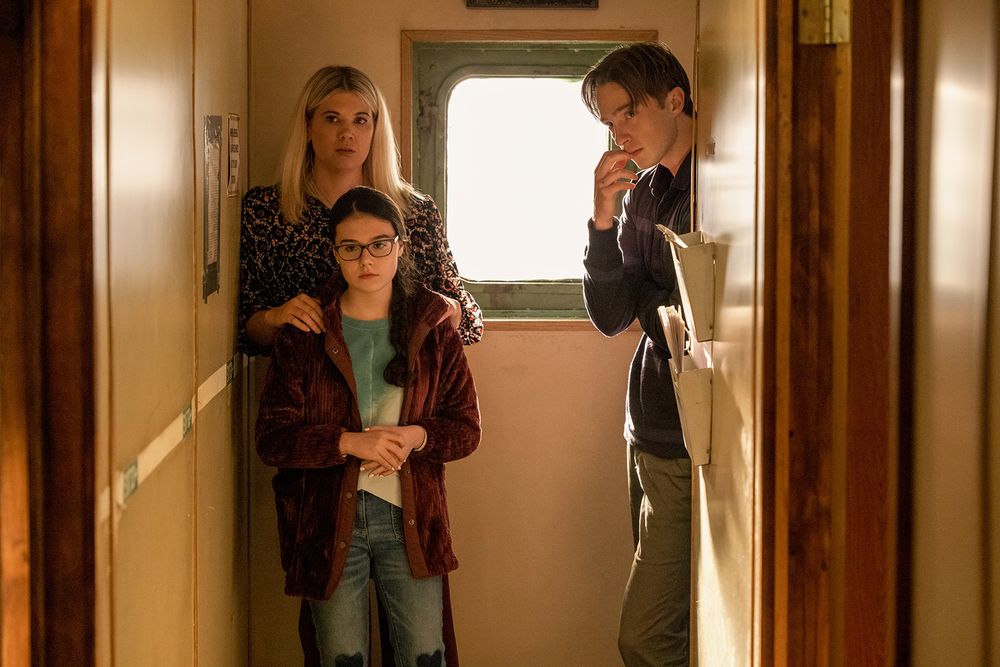 Not forgetting a little added flash of her Kook life with some subtle and very delicate gold stud earrings.
A Mini Kook: Steal Wheezie Cameron's Floral Swimsuit Outfit
This first season Wheezie Cameron Outer Banks outfit featured in our collage above really is one of her most simple looks to steal, as it only needs four pieces to recreate it.
So let's take a look at the full outfit and see how you can look this pretty at the beach too.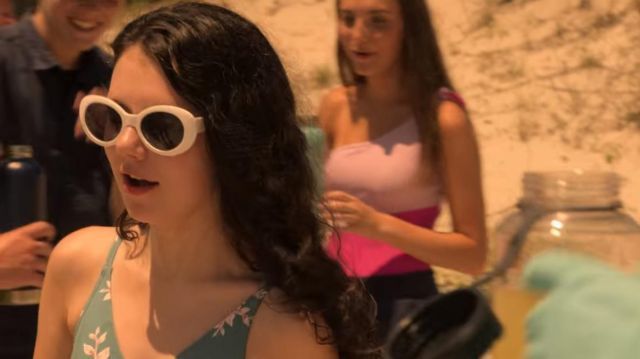 Unlike most of Wheezie's outfits this one actually has a more grown up feel, which is appropriate as it was while wearing this she decided trying alcohol for the first time would be a good idea. Which she soon found out was a mistake, but luckily Sarah was there to hold her hair back and ask for a favor to not tell their father.
Recreating The Wheezie Cameron Outer Banks Outfit
So to steal her beach-ready look, start with a pretty blue floral patterned one-piece swimsuit. To replicate her look more accurately go for one with thin straps and a plunging v-neckline to give it the youthful feel it has on Wheezie. Before throwing on some bright pink flip flops.
Like most of Wheezie's looks, her long dark brown hair is loose and down falling around her shoulders, unstyled and left with its natural curl through it. A subtle gold earring could be ideal to show a flash of wealth but otherwise this look needs no jewelry.
Instead add a pair of large oval sunglasses with white frames to her fresh faced, flawless complexion that has been finished with some simple BB cream, and your look is complete.
This might be the perfect Wheezie Cameron Outer Banks outfit to steal, with plenty of youthfulness, a hint of her wealthy Kook lifestyle and just a touch of rebellion that is no doubt down to the Pogues, and in particular their leader John B.
Monthly Newsletter
Add some spice to your style with movie set-inspired designs.