Steal the Look – Dress Like Cassie Howard from Euphoria
Add a touch of cinematic magic to your wardrobe with our roundup of daring and hip movie-inspired outfits. We'll show you how to dress like Cassie Howard from Euphoria with our selection of chic and stylish pieces. Slip them on and step into the spotlight like a star with these iconic looks from Euphoria.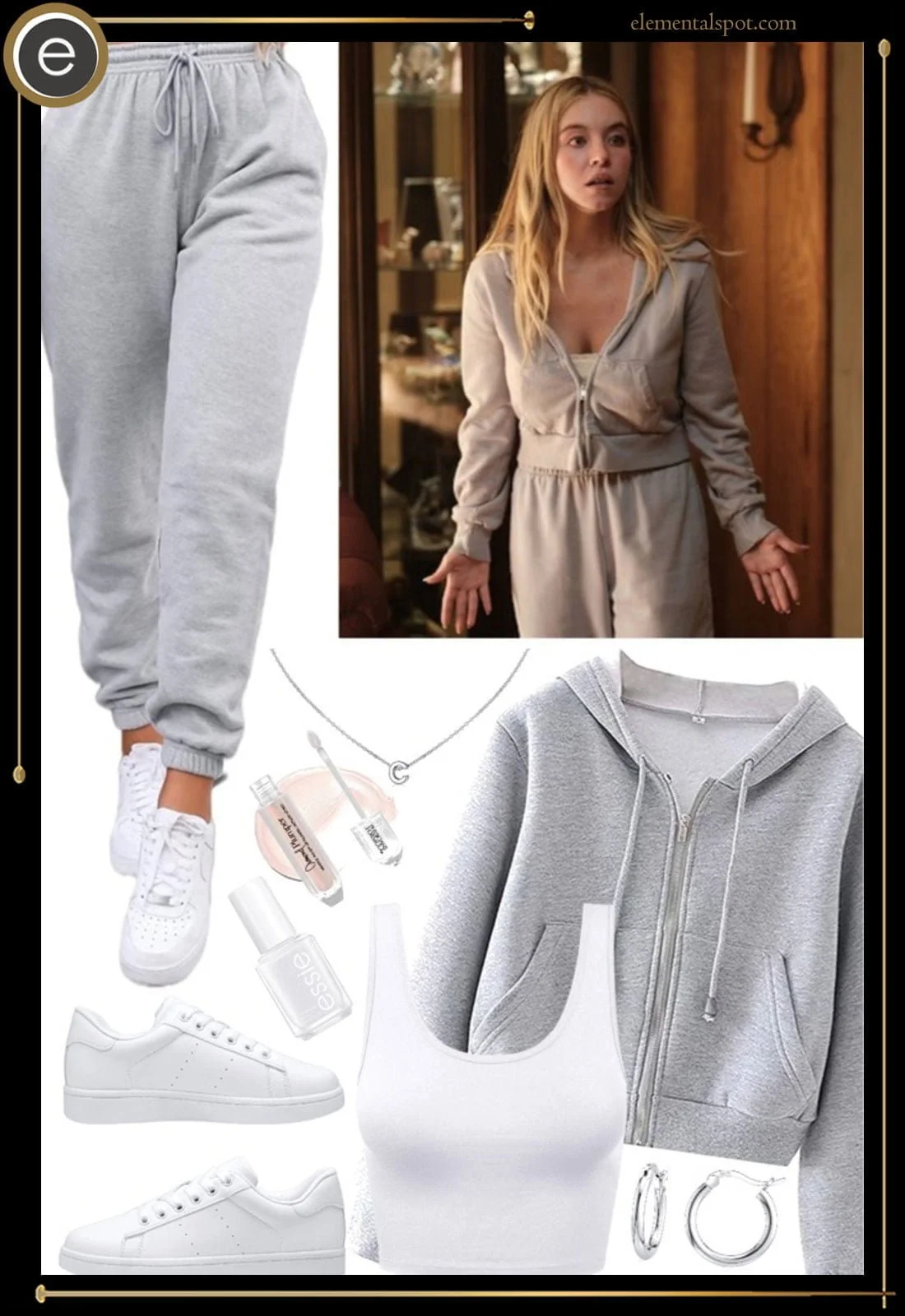 Shopping List for Cassie Howard from Euphoria Outfit
When Sam Levinson created the HBO teen drama Euphoria (2019 – Present), based on the Israeli miniseries of the same name, nobody knew how popular it would become. Giving us an insight into the life of a teenager in today's society with all our social media and unfiltered internet access, it is the show's depiction of drugs, sex and violence that it is best known for.
But with its fair share of critics condemning the adult content on a show about teenagers, one area everyone can agree always hits the mark is the costume department. With recognisable styles mixed with design innovation, the clothes play a big part in each character's journey and none more so than a sweet, naive Cassie Howard Euphoria Outfit.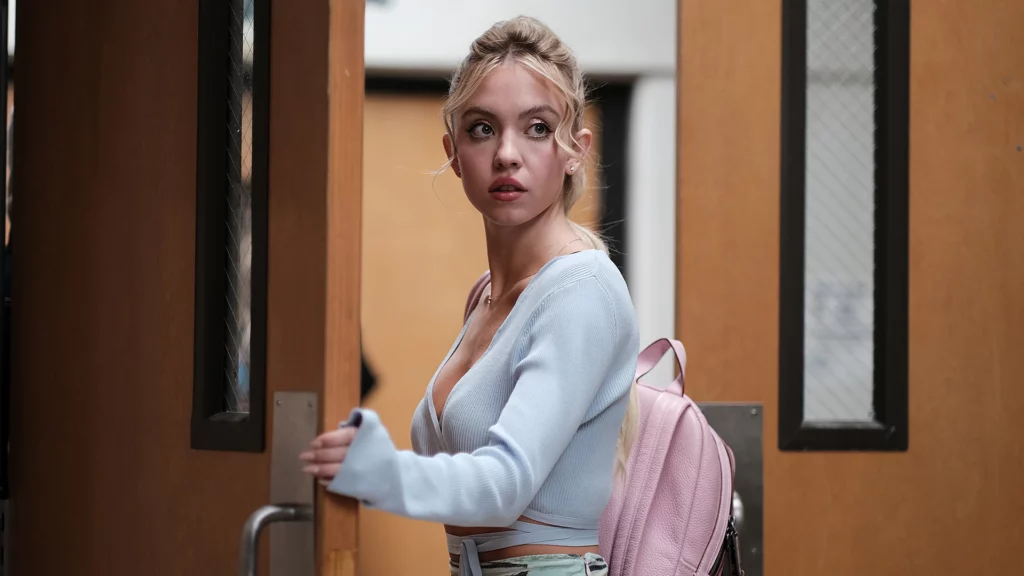 Played by rising star Sydney Sweeney, the immature and popular Cassie Howard is the East Highland High's school girl of every guy's dreams, with her voluptuous body and sweet looks.
"She fell in love with every guy she ever dated. Whether they were smart or stupid or sweet or cruel, it didn't matter. She didn't like to be alone."

Rue's Voiceover
But the apple of her parents eyes, has difficulty navigating relationships and her ultimate fear of being alone gets her into ever more increasingly bad situations. Easily coerced into sending nudes and filming sex tapes, that always find their way online after their subsequent break-ups, Cassie has been taken advantage of by every guy she has ever dated.
Although none more so than her best friend's volatile and violent ex-boyfriend Nate Jacobs, who she develops a secret relationship with. Desperate for his attention and to be loved, piece by piece she changes herself into the girl she thinks he wants. Losing herself in the process until less and less of the real Cassie Howard is left.
Sweet and Immature to messy and Unhinged: Studying the Cassie Howard Euphoria Outfit
To steal a Cassie Howard Euphoria outfit first we need to know what goes into creating her many different looks. Studying how costume designer Heidi Bivens, and her team, took Cassie from sweet and immature, to messy and unhinged all through her clothes, hair and make-up.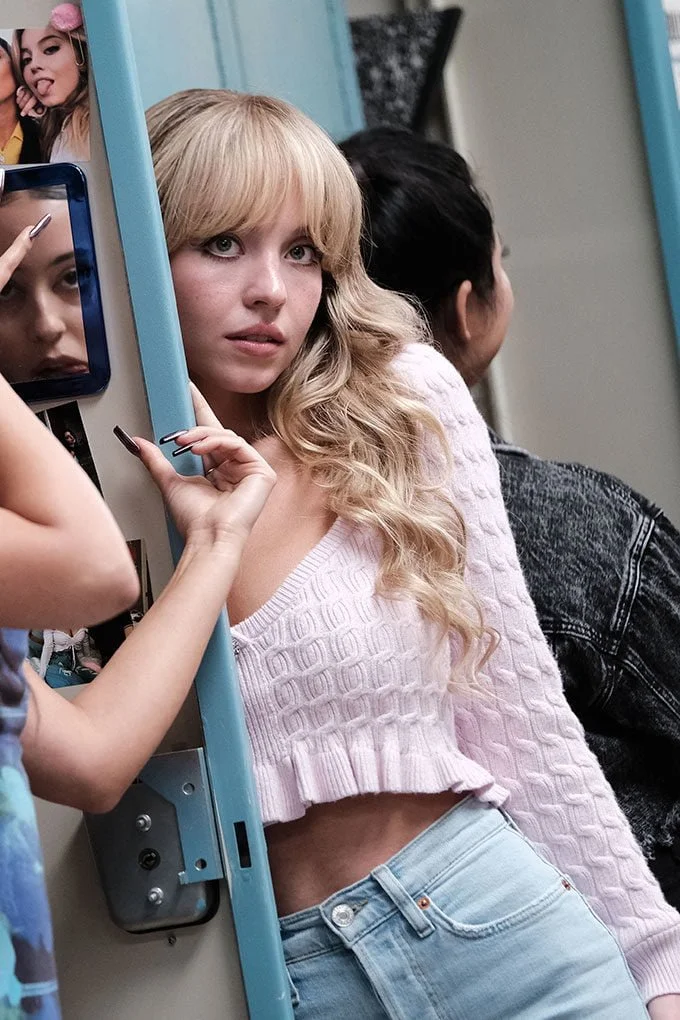 With each of the characters on Euphoria having their distinct aesthetic story, one of the ways Bivens did this was by giving them each a signature color to start their fashion journey. In a similar way to how the show Riverdale dresses their female lead characters.
Missing an Outfit Inspo? Submit your idea and we'll make it happen!
But besides just having their pastel colored wardrobes in common Cassie and Riverdales Betty Cooper also share a sweet innocence and a reputation as something they are not. Favoring a wardrobe of baby blue and pink garments that represent her childish and immature side, they also work to contrast Cassie's perceived image as overly sexual.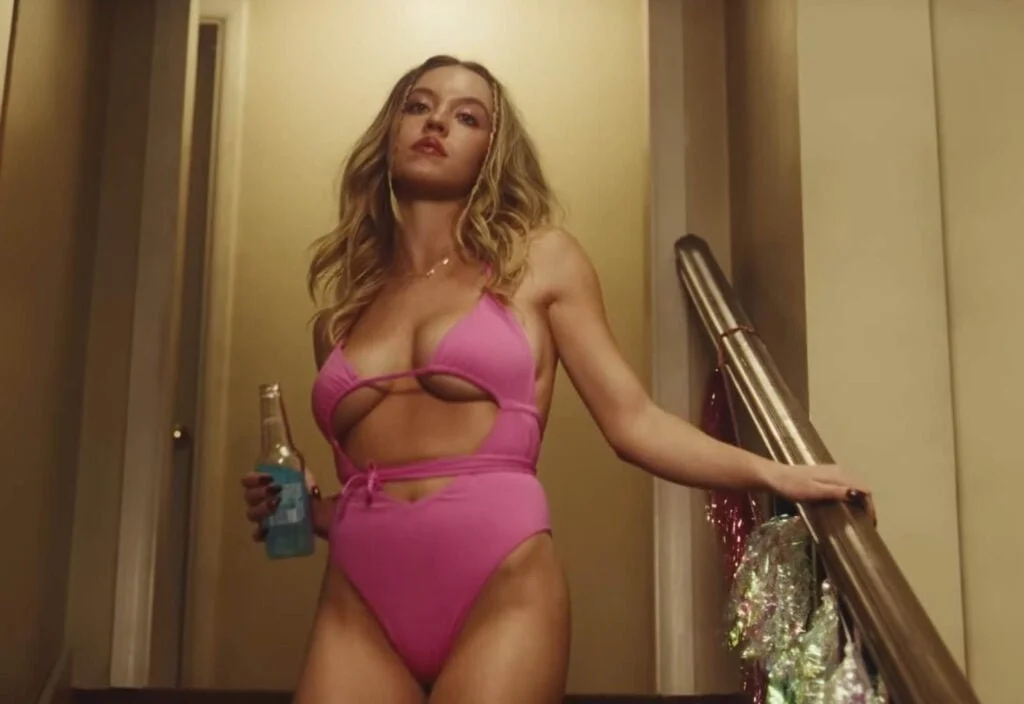 Starting in simple understated high waisted jeans, cropped camis and matching wrap or tie front cardigans, Cassie wore her signature baby blue shade more and more to signal her sadness and loneliness. But by the time we return in season two her life has shifted and has become all about getting the attention of Nate.
With her looks become more of a costume, like she is playing a part trying to be what she thinks Nate wants. From her scene stealing pink swimsuit at Maddy's birthday party, to her outright replicas of Maddy's outfits (which you can find more out about here ) like her matching two piece crop top and trousers set, Cassie tries to become Maddy.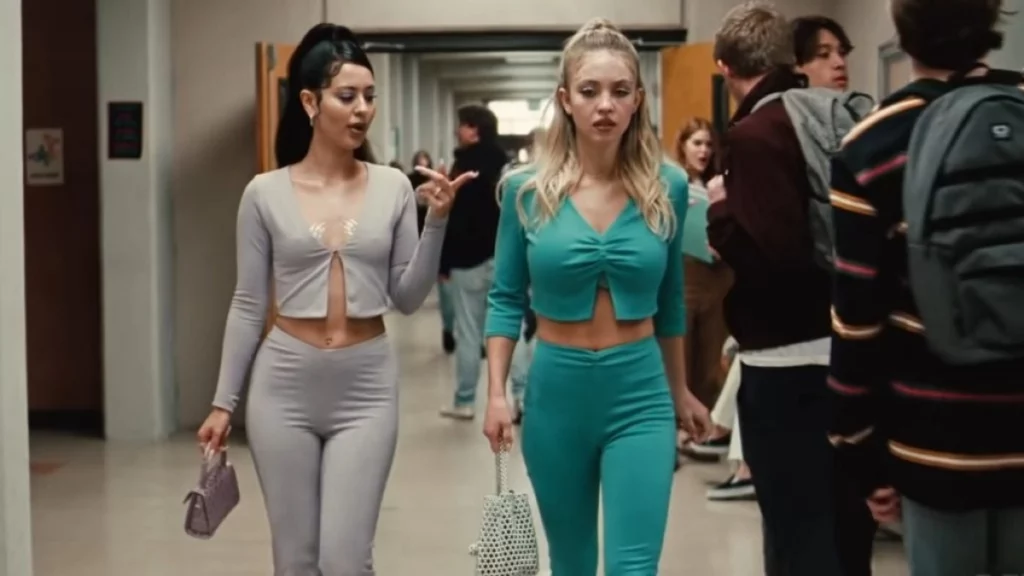 Not able to pull off the sexy high waisted mini-skirts, bralettes and skin tight trousers though with the same confidence as Maddy, the Cassie Howard Euphoria outfit does however stick to her color palette. Just going brighter and bolder and mixing in some out of place prints and patterns, like her Oklahoma inspired outfit (steal it here) of florals and gingham.
The Ever Changing Cassie Howard Hair and Make-up Looks
With her long wavy golden blond hair being one of her distinguishing features, it isn't hard to see how it is used to add to the illusion that Cassie is sweet and immature.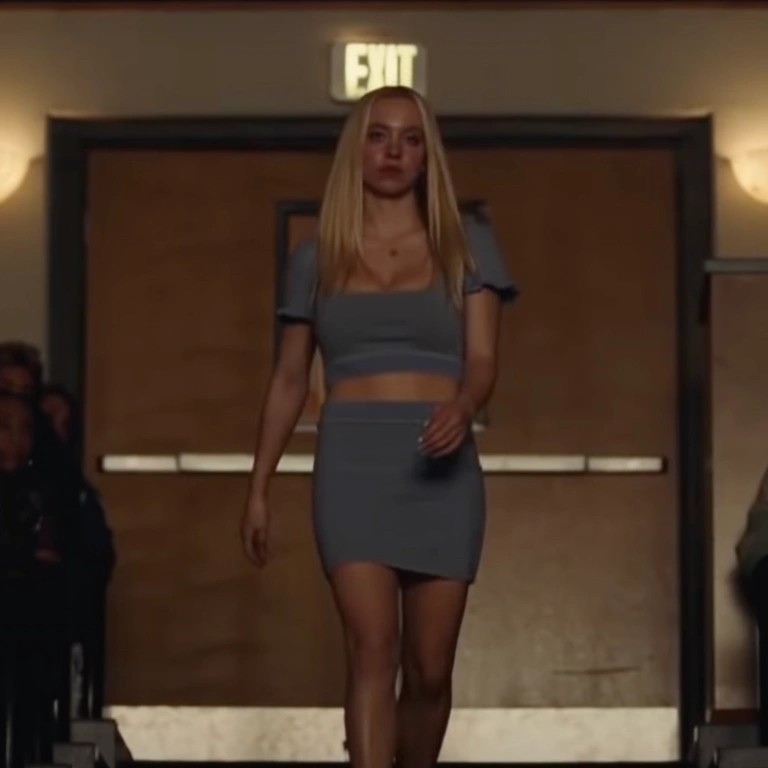 Worn some of the time loose and curled falling around her shoulders, the rest of the time she styles it in what could be described as little girl hair-dos. Seen in everything from pigtails, to double buns and even french braids, her hair has the opposite look to her new sexier, risqué outfits.
When Euphoria's make-up department head Doniella Davy first created Cassie's look it was very soft and fresh faced, to suit her baby blue and pink cropped cardigans and camis. However as she transformed in season two she started to copy Maddy's heavily done up eyes, even replicating her winged eyeliner look.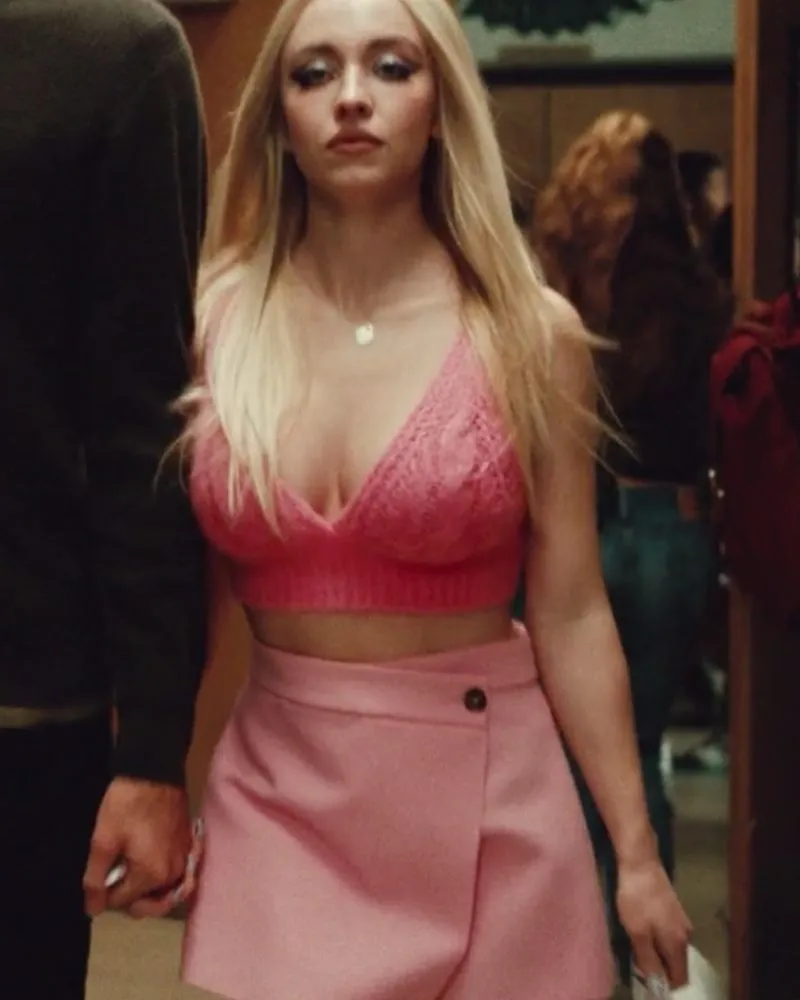 But never secure or happy in herself Cassie fears Nate's attention is wandering to Jules (whose style we discuss here ) and responds by changing her make-up to a more gentle colorful look. With subtle lines of neon eyeliner and youthful glowing skin and hair, the Cassie Howard Euphoria outfit can best be described as unhinged.
A True Cassie Moment: Steal Cassie's Gray Sweatsuit Outfit
When it came to picking a Cassie Howard Euphoria outfit to steal, there were just so many to choose from. However this season two look from our collage, truly does represent the last pieces of Cassie Howard that are left.
Unlike her almost costume-like looks, or her daring Maddy inspired outfits this one is all about Cassie in one of her darkest and most depressed moments, when she realizes her life is falling apart.
Recreate the Cassie Howard Euphoria Outfit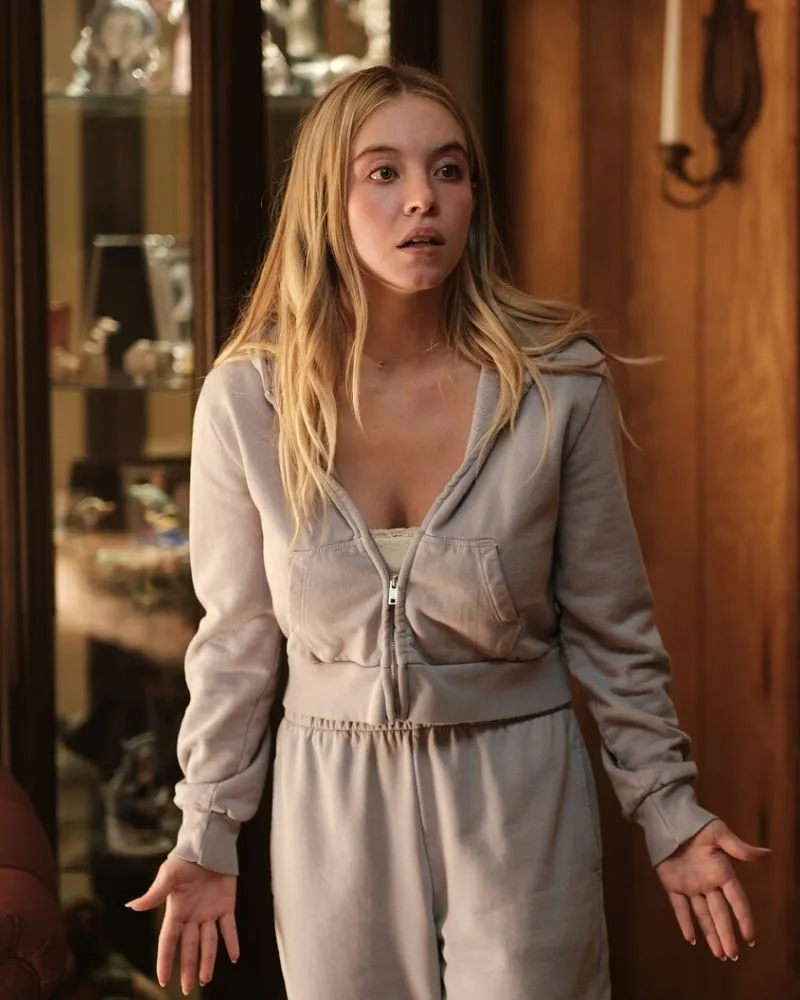 No pretty pastel colors or cami tops and mini-skirts, instead her look is made up of a gray sweatsuit. Consisting of a cropped gray zip-up hooded jacket and matching gray drawstring sweatpants with cuffed ankles. She has paired both of them with a white cotton racerback tank top and simple white sneakers.
Her beautiful shiny golden blond hair is left unstyled, adding to the look of despair this outfit creates. Hanging loosely with its natural wave around her shoulders and framing her face, with its troubled look. Her face is almost bare, similar to early season Cassie looks, with just a little shimmer coming from her lip plumping gloss.
Elements of her more extravagant looks are still present though, with her white manicured nails and her delicate silver hoop earrings in her ears. As well as her silver initial 'C' necklace hanging around her neck like usual.
This might seem like an odd choice for a Cassie Howard Euphoria outfit to steal, however this look fully represents the Cassie Howard journey throughout the show and is one of the only moments she is true to herself.
Although in her state of despair, I hope she isn't expecting any sympathy from her sister Lexie, who is well aware Cassie is their parents favorite and whose corduroy pants and shirt outfit you can steal here.
Monthly Newsletter
Add some spice to your style with movie set-inspired designs.