Steal the Look – Dress Like Betty Cooper from Riverdale
Add a touch of cinematic magic to your wardrobe with our roundup of daring and hip movie-inspired outfits. We'll show you how to dress like Betty Cooper from Riverdale with our selection of chic and stylish pieces. Slip them on and step into the spotlight like a star with these iconic looks from Riverdale.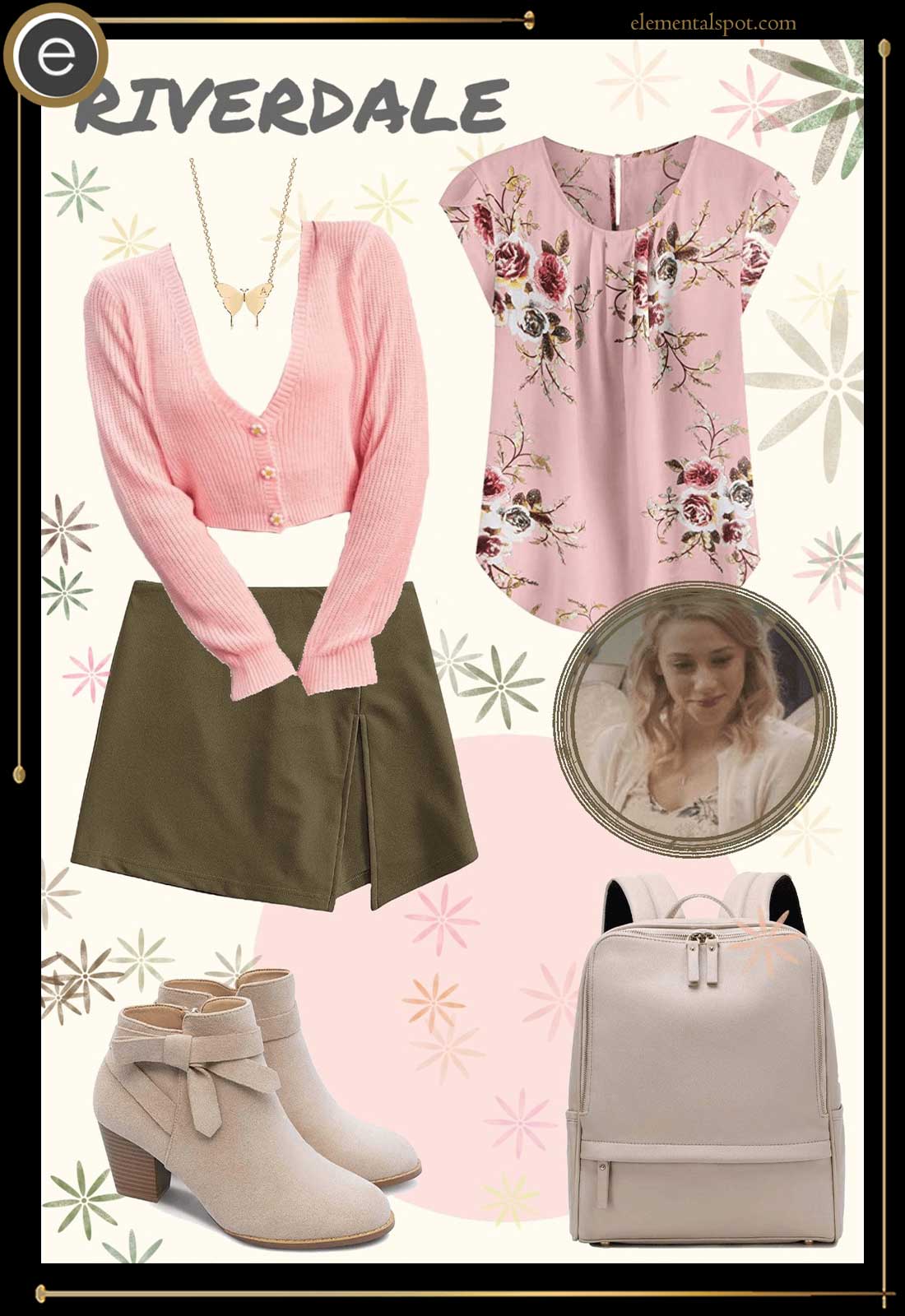 Shopping List for Betty Cooper from Riverdale Outfit
It isn't hard to see how, with nearly 75 years of Archie Comics as inspiration, Riverdale (2017 – Present) has become one of the biggest shows on the small screen. But The CW supernatural crime drama focuses just as much on the wardrobes and styles of its characters, as it does on the murder mystery at its heart. With Queen Bees, 'It Girls' and Riverdale high full of the rich and spoiled, the sweetness and innocence of a Betty Cooper Riverdale outfit can often be overlooked.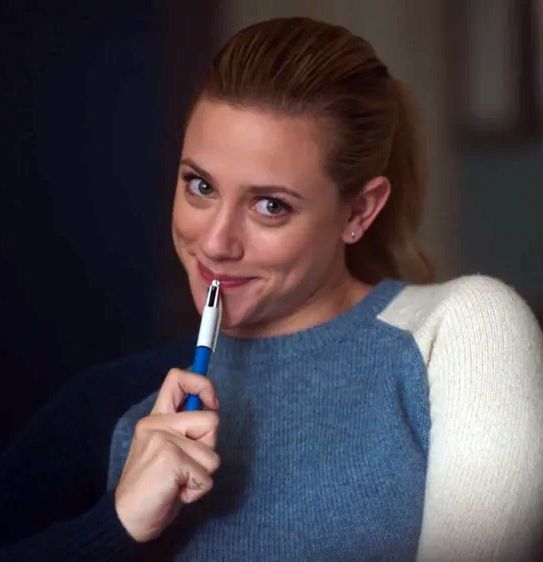 Played to perfection by Lili Reinhart, the intelligent and eager-to-please character of Betty Cooper has gained a reputation as the girl next door, when remarkably that couldn't be further from the truth. A straight-A student and daughter of two journalists, Betty is quite the sleuth who always has a plan, even if it hasn't been thought through and is impulsive.
Eventually tiring of trying to be perfect, as a daughter, sister, friend and student just to please everyone else, Betty takes advice from her new friend Veronica, Riverdale High's resident 'It Girl.' Much to her mothers displeasure. But with their relationship complicated by her mother Alice's controlling ways, Betty just wants to do something for herself, and who better to encourage her than feminist icon Veronica.
Pretty in Pink: A Look at Betty Coopers Riverdale Closet
Before you can steal a Betty Cooper Riverdale outfit to recreate her style in your own wardrobe, first we need to learn her clothing, hair, make-up and styling secrets from the show.
As we have mentioned in some of our other Riverdale outfit inspiration guides, each of the main female characters within the show has a different color palette. From a true scarlet red, to purple jewel tones, it is pastel shades that a Betty Cooper Riverdale outfit is known for.
When creating her costume, designer Rebekka Sorensen-Kjelstrup wanted to try and keep the wholesome Betty Cooper girl next door look from the original comics. Sticking to her signature color, pink, her wardrobe is dominated by the innocent hue from sweaters to trench coats. But that doesn't mean that she won't mix her look up by adding in some grays, whites and blues with even the odd print on a dress or blouse.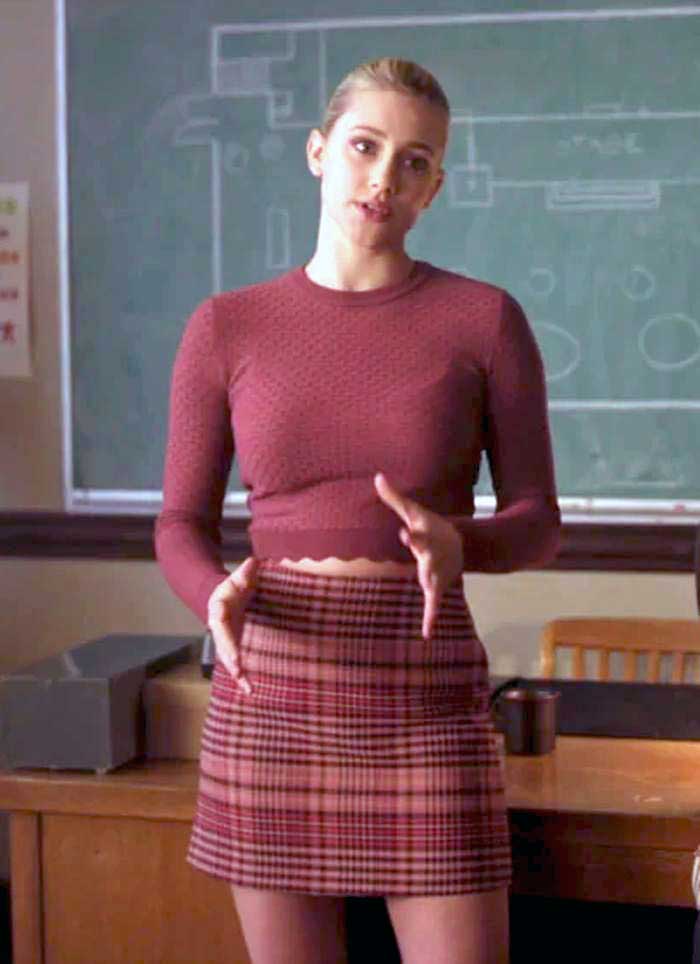 As Riverdale develops, we see the character of Betty starting to rebel against her overbearing mother, deciding that she doesn't have to be perfect to please people. But in that first season we can see the effects of that mother daughter relationship in the way Betty dresses. 'Very well put-together, clean, simple silhouettes' is how designer Sorensen-Kjelstrup described her mothers influence on her wardrobe to Fashionista.
With it resulting in Betty wearing a lot of knitted sweaters, collared shirts and jeans. Although, her looks were embellished with fancy peter pan collars of embroidered flowers and sparkling gemstones. Even gradually pairing her looks with more skirts, she still enjoyed the simplicity and feminism of cardigans and blouses.
Missing an Outfit Inspo? Submit your idea and we'll make it happen!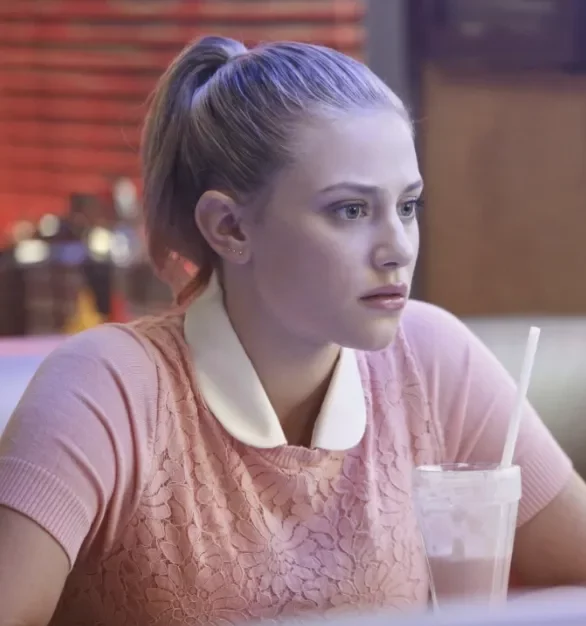 PonyTails, Subtle Make-up and Backpacks
When talking about a Betty Cooper Riverdale outfit most viewers of the show would say, more than even her pastel wardrobe, that she is known for her ponytail. Just as iconic as she is as a character, her blonde slightly curled hair is almost always seen pulled back into her signature ponytail. Secured with a band and a few bobby pins, that have come in particularly useful when our amateur sleuth has had to pick some locks over the seasons.
Betty lets her outfits and ponytail do all the talking, keeping her make-up simple and fresh faced. With Lili Reinharts beautiful skin and complexion, to finish off Bettys look her make-up really only consists of a soft and subtle eye with no bold lashes or harsh eyeliner, rosy cheeks and matching rosy pink lips.
Our girl next door doesn't rely on jewelry to accessorize her looks, going for the bare minimum in delicate gold, instead she favors adding a handbag or backpack. Her favorite being her Herschel Supply Co, Dawson backpack that she is seen wearing in a number of different scenes across the seasons.
Mother Knows Best: Steal Betty Cooper's Innocent Style
The Betty Cooper Riverdale outfit from our collage above, is an early season look and still has that distinct feel of her overbearing mother to it.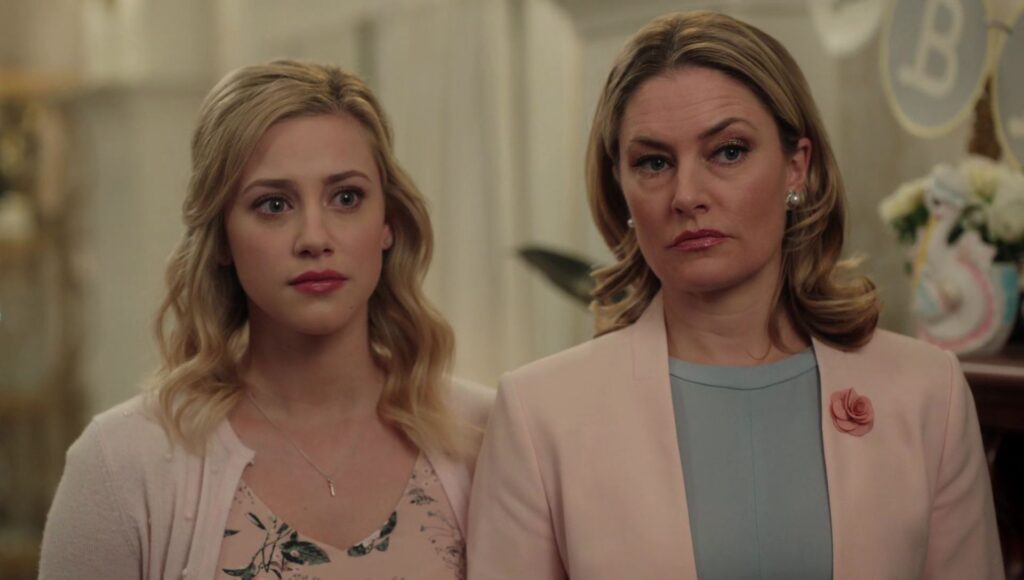 In typical Betty fashion this look has a very sweet and innocent girl next door feel to it with her use of pastel colors and her signature pink. Starting with her pairing a pale pink, floral patterned,  short sleeved blouse with a matching pink cardigan. 
Betty stays with her light pastel shades and adds some cream block heeled ankle boots with a side bow feature and one of her favorite accessories, a beige backpack. Before bringing in some contrast to her look with an olive green asymmetrical short skirt and a gold butterfly pendant around her neck. 
Her beautiful blonde hair is curled, parted to the side and worn loose down around her shoulders with only half of the hair pulled back into an up-do. Almost the complete opposite of her normal ponytail she is well known for. A little bit of a rosy pink lipstick to compliment her fresh faced complexion and soft brown eyeshadow, are the perfect finishing touches.
A Betty Cooper Riverdale outfit with her sweet and innocent style is the safe choice when looking for wardrobe inspiration from Riverdale. But if the girl next door look is not your thing, how about checking out Queen Bee Cheryl Blossoms, leather jacket and denim shorts outfit, which is anything but the safe choice.
Monthly Newsletter
Add some spice to your style with movie set-inspired designs.