Dress Up Like Harold from Total Drama Island
If you are looking for a good Harold costume for Halloween or a big cosplay event, here's the winning formula for creating the most exciting outfit of the party! Let's see how to dress up as Harold from Total Drama Island.
Costume or Outfit Guide For COSPLAY & HALLOWEEN
Harold from Total Drama Island Costume or Outfit Guide
Shopping List for Harold from Total Drama Island Costume & Outfit
Are you a devoted fan of Cartoon Network's Total Drama Island? Is there an itch to transform into one of the show's iconic characters? Your quest ends here! In this guide, we'll walk you through the process of becoming Harold, one of the most unforgettable contestants from Total Drama Island. Whether it's for a costume party, a cosplay event, or just for the sheer fun of it, we've got you covered!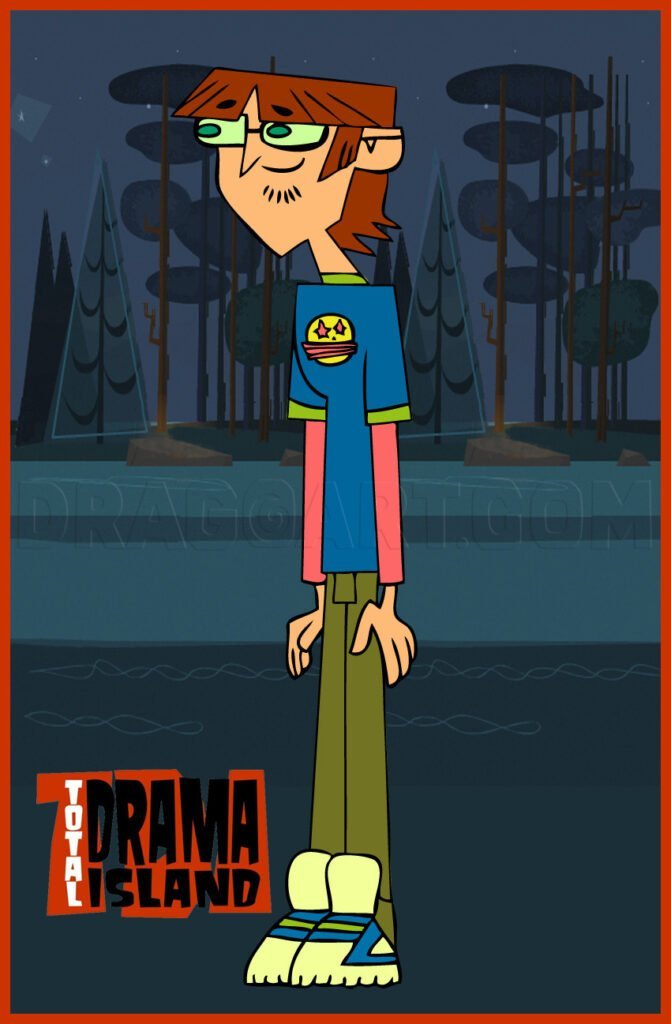 Unveiling the Roots of Harold
Before we dive into the costume details, let's take a quick peek into Harold's backstory. Harold made his mark as a contestant in Cartoon Network's original Total Drama Island series, participating in teams like the Killer Bass, Screaming Gaffers, and Team Action. Despite not being the brawniest competitor, Harold compensates with his ingenious resourcefulness. His strategic gameplay and memorable antics, such as manipulating elimination votes, have etched his name into Total Drama history.
Deciphering Harold's Personality
Harold's appearance might suggest otherwise, but beneath the surface lies a treasure trove of skills and quirks. Often subjected to mockery, including from his fellow competitors, due to his geeky interests, eccentric habits, and know-it-all tendencies, Harold proves that appearances can be deceiving¹. His knack for creative problem-solving and a series of impressive challenge wins set him apart throughout the competition.
YouTube Gem: Harold's Beatboxing Prowess
For an entertaining glimpse of Harold's character and his remarkable beatboxing talent, check out this YouTube video showcasing a Harold Beatboxing Mod:
Crafting the Costume
Now, let's get to the heart of the matter: creating your Harold costume. Here's the shopping list:
Blue Hamburger T-Shirt: This iconic blue tee adorned with a hamburger design is the linchpin of Harold's attire.
Pink Long Sleeve T-Shirt: Layer the blue hamburger tee with a pink long-sleeved shirt to complete the look.
Yellow and Blue Sneakers: Hunt down a pair of sneakers that fuse yellow and blue hues to mirror Harold's signature style.
Green Chino Pants: Slide into green chino pants to replicate Harold's distinctive lower half.
Small Green Lens Glasses: Finish off the ensemble with petite green lens glasses, reminiscent of Harold's eyewear.
In Conclusion
Transforming into Harold from Total Drama Island is an inspired choice for any costume event or cosplay gathering. By following our DIY costume guide and embracing Harold's origins and personality, you'll craft an authentic and instantly recognizable ensemble. So, channel your inner Harold, and let the adventures begin!
Remember, a dash of creativity can make your Harold transformation truly exceptional. Enjoy your journey as Harold from Total Drama Island, and make it a cosplay experience to remember!
For all TDI fans, here is the list of TDI costumes. Follow the DIY guide and whether it's for a costume gala, a thrilling cosplay event, or simply for the sheer fun of it, we're here to guide you.
Missing an Outfit Inspo? Submit your idea and we'll make it happen!
Monthly Newsletter
Subscribe and get your Halloween costume ideas from us each year.