Dress Up Like Cody from Total Drama Island
If you are looking for a good Cody costume for Halloween or a big cosplay event, here's the winning formula for creating the most exciting outfit of the party! Let's see how to dress up as Cody from total drama island.
Outfit Guide For COSPLAY & HALLOWEEN
Cody from total drama island Outfit Guide
Shopping List for Cody from total drama island Costume & Outfit
If you are considering the idea of dressing up as Cody from Total Drama Island, this DIY guide will help you create a great Cody costume for your next costume party, cosplay event or for hosting your own Total Drama Island game night party.
Cody Emmett Jameson Anderson was a camper at Camp Wawanakwa on Total Drama Island, which was season one of the Total Drama Franchise created by Tom McGillis and Jennifer Pertsch.
Total Drama Island is a fictional reality television series that follows teenage contestants as they compete against other players for the winning prize of $100,000, much like the series, Survivor.
How to dress up like Cody from Total Drama Island?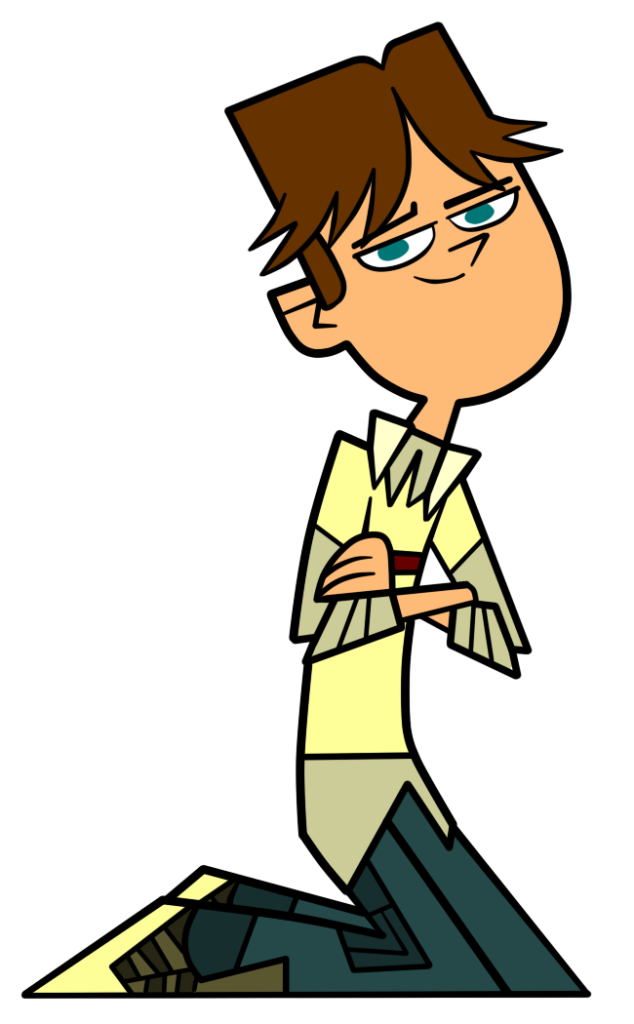 Cody is given many nicknames from other contestants such as, Cody-Bear, Codemeister, Ladies Man, Quiet Guy and The Geek, just to name a few. He's a likable contestant who helps his team come up with brilliant ideas during challenges.
Creating a Cody costume is easy:
You'll need a pair of green cargo pants and a green button up oxford shirt with a yellow short sleeve pullover with stripes over it. Green, brown or ivory stripes will look good.
If you don't have the brown hair that Cody has you could add a brown shaggy wig.
Lastly, add a pair of green and yellow sneakers and that's all it takes to recreate the look of Cody from Total Drama Island for your next costume event.
Be sure to throw out a few compliments to the ladies if you.
If you have a companion for the party, this DIY tutorial: Dress Up Like Bridgette from Total Drama Island could help you to find a perfect match.
For all TDI fans, here is the list of TDI costumes. Follow the DIY guide and whether it's for a costume gala, a thrilling cosplay event, or simply for the sheer fun of it, we're here to guide you.
Missing an Outfit Inspo? Submit your idea and we'll make it happen!
Monthly Newsletter
Subscribe and get your Halloween costume ideas from us each year.