Dress Up Like Leshawna from Total Drama Island
If you are looking for a good Leshawna costume for Halloween or a big cosplay event, here's the winning formula for creating the most exciting outfit of the party! Let's see how to dress up as Leshawna from Total Drama Island.
Costume or Outfit Guide For COSPLAY & HALLOWEEN
Leshawna from Total Drama Island Costume or Outfit Guide
Shopping List for Leshawna from Total Drama Island Costume & Outfit
Are you a fan of the popular animated series "Total Drama Island" and want to dress up like one of its most iconic characters, Leshawna? Look no further! In this article, we will guide you through the process of creating a DIY costume inspired by Leshawna's unique style.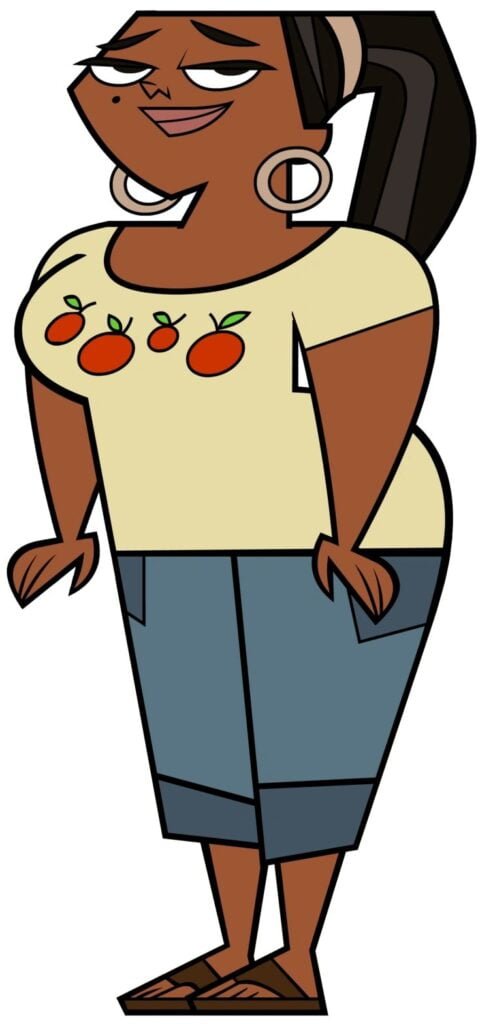 Leshawna is one of the original contestants on the hit animated reality show Total Drama Island. She's known for her bold, sassy attitude and urban style.
Capturing Leshawna's Look
Leshawna's most signature pieces are her cropped jeans and fitted tee. For the jeans, look for a medium wash denim capri pant with a relaxed fit through the leg. Pair it with a beige, short sleeve, stretchy tee in a cotton/spandex blend to get that curve-hugging fit Leshawna rocks.
Accessorize with gold hoop earrings, a couple beige hair scrunchies to tie your hair back into Leshawna's ponytail 'do, and brown leather sandals to complete the look.
Leshawna's Bold Personality
Leshawna is confident, opinionated, and fiercely loyal to her friends. She doesn't take crap from anyone and is always ready to smack down the latest drama. Leshawna is smart, funny, and unafraid to shake things up. She won't hesitate to stand up for herself or others when someone wrongs them. Despite her tough exterior, she also has a caring and affectionate side. If you treat her with respect, she will reciprocate it indefinitely
To really get into character, practice mimicking Leshawna's urban accent and sassy mannerisms. Exude confidence as you strut in your Leshawna outfit!
Dressing up as your favorite Total Drama Island character like Leshawna is a fun way to show off your fandom. With the right outfit pieces and attitude, you'll be able to embody Leshawna's bold style and vivacious spirit for any cosplay event or dress-up party.
For all TDI fans, here is the list of TDI costumes. Follow the DIY guide and whether it's for a costume gala, a thrilling cosplay event, or simply for the sheer fun of it, we're here to guide you.
Missing an Outfit Inspo? Submit your idea and we'll make it happen!
Monthly Newsletter
Subscribe and get your Halloween costume ideas from us each year.