Dress Up Like Momo Yaoyorozu from My Hero Academia
If you are looking for a good Momo Yaoyorozu costume for Halloween or a big cosplay event, here's the winning formula for creating the most exciting outfit of the party! Let's see how to dress up as Momo Yaoyorozu from My Hero Academia.
Costume Guide For COSPLAY & HALLOWEEN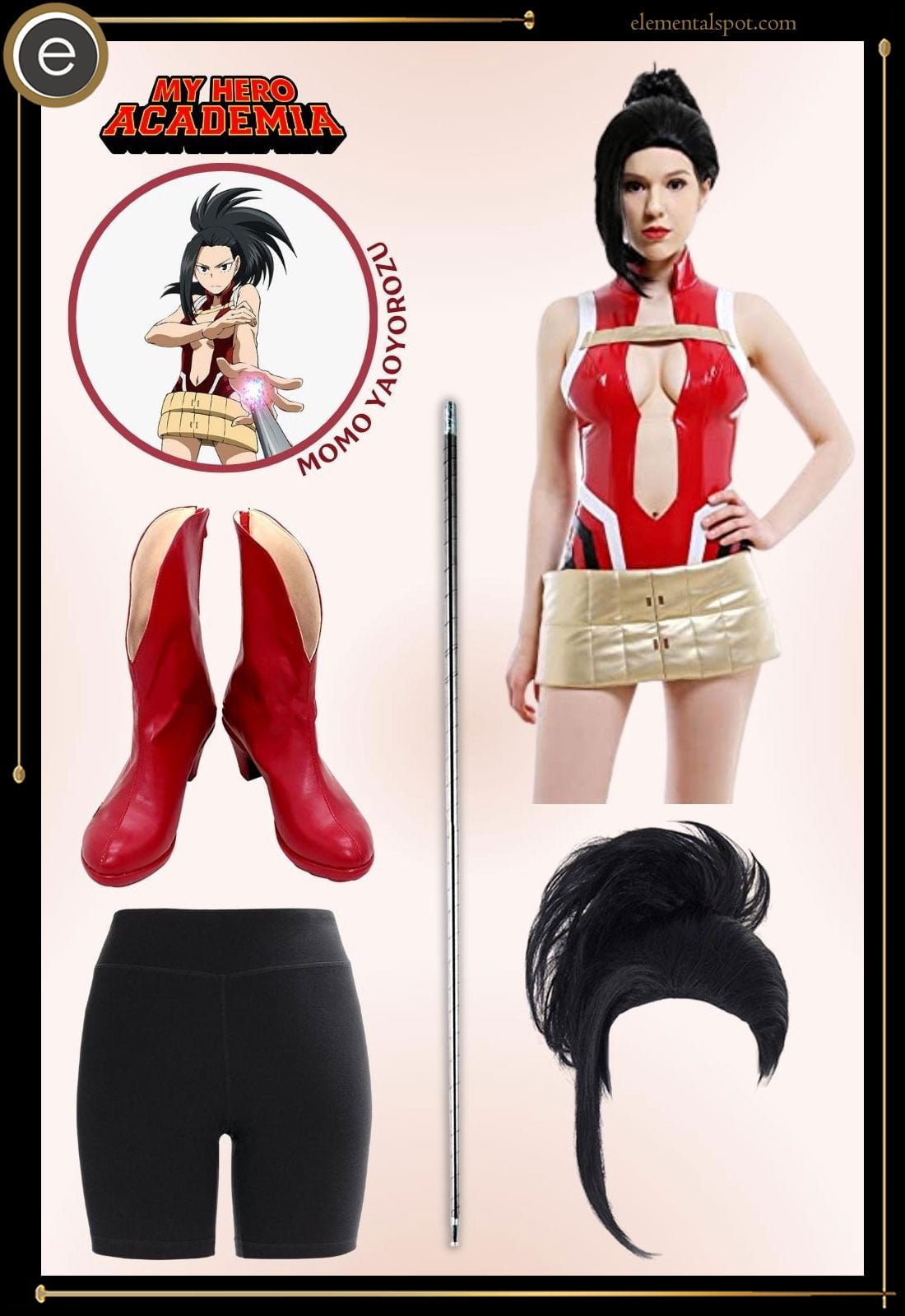 Get!
Get!
Get!
Get!
Get!
Momo Yaoyorozu from My Hero Academia Costume Guide
Shopping List for Momo Yaoyorozu from My Hero Academia Costume & Outfit
Embark on a journey to embody the compassion, intelligence, and dedication of Momo Yaoyorozu, a character beloved by My Hero Academia fans worldwide. Momo is an exceptional character with a unique blend of traits that make her a compelling choice for cosplay. In this guide, we'll help you create the perfect Momo Yaoyorozu My Hero Academia Costume to capture her essence.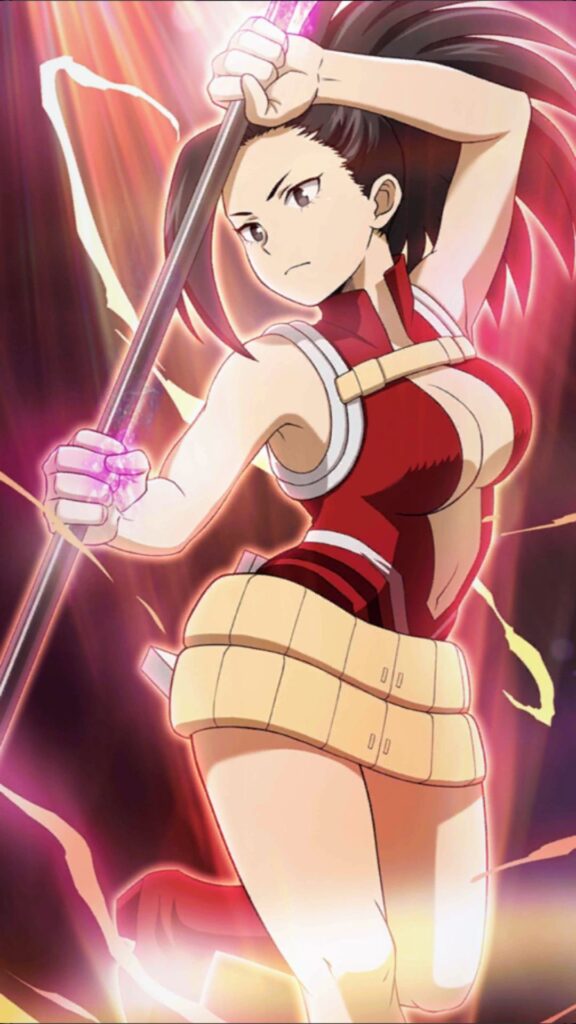 Who is Momo Yaoyorozu?
Before we delve into the intricacies of Momo's costume and how to recreate it, let's get to know this remarkable character. Momo Yaoyorozu is a student at U.A. High School in the popular anime and manga series My Hero Academia. She's known for her exceptional intelligence, kindness, and her unwavering dedication to becoming a great hero.
Momo is a character with a heart of gold. Her intelligence and analytical skills set her apart from her peers, making her a formidable hero in the making. She's kind-hearted, caring, and always willing to lend a helping hand. Momo's dedication to her goals is inspiring, and these qualities make her an endearing character to embody.
Now that we understand the essence of Momo Yaoyorozu's character, let's explore the key elements of her costume and how you can recreate it for your next cosplay event.
Creating the Momo Yaoyorozu Costume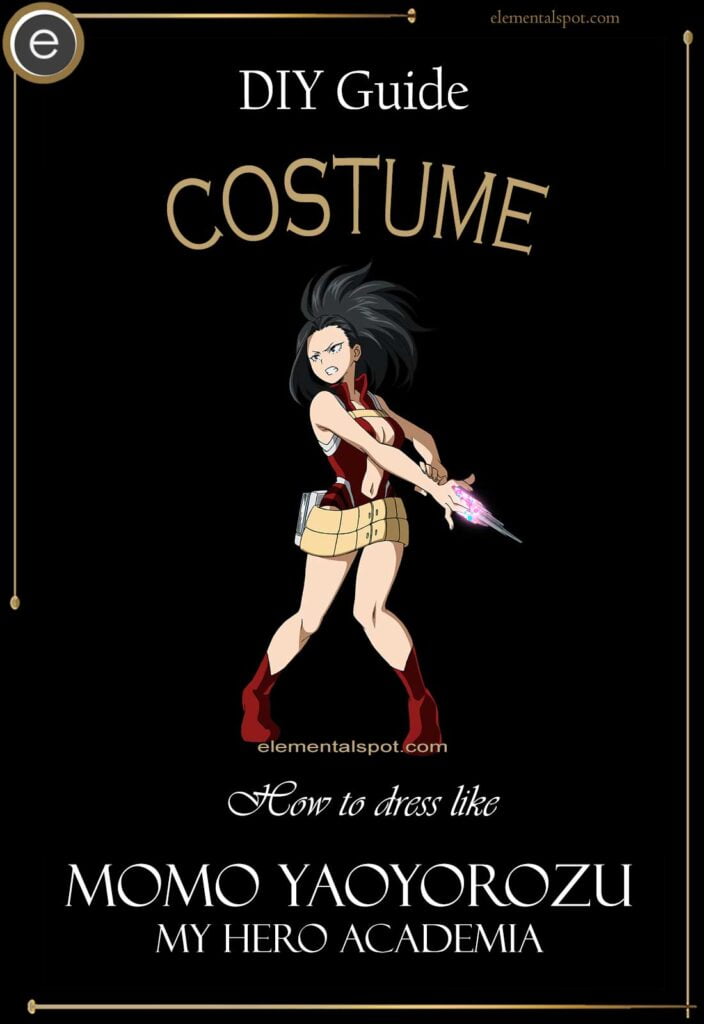 Outfit: Momo's school uniform consists of a grey blazer with a white shirt underneath, a plaid skirt, thigh-high socks, and brown shoes. Her hero costume, on the other hand, is a striking crimson leotard with silver lines at her waist and around her arms. She completes the look with calf-length red boots featuring heels, two gold utility belts around her waist, and another thinner one around the top of her chest, just below her shoulders. These outfits combine to create a captivating character with a distinctive style.
Accessories: To enhance your Momo transformation, consider adding a red tie to the school uniform, which is a small but significant detail. Additionally, you can carry a small notebook or a pen to complete the look, reflecting Momo's studious nature.
Embracing Momo's Personality: Momo's personality is at the heart of this character. As you immerse yourself in her role, embrace her intelligence, kindness, and dedication. Approach your cosplay with the same analytical skills and heartwarming nature that Momo possesses. Try to embody her essence by showing a willingness to help others, just as she would.
Watch and Learn about Momo Yaoyorozu
For a comprehensive visual guide on creating your Momo Yaoyorozu costume, check out this YouTube videos:
Director, Kenji Nagasaki, and the creator of My Hero Academia, Kohei Horikoshi are the main persons behind this character. Their vision and creativity have shaped the world of Momo Yaoyorozu and the entire My Hero Academia universe.
As you step into Momo's shoes, remember that you're not just cosplaying a character; you're becoming an intelligent and compassionate hero in the making. So, put on the Momo Yaoyorozu My Hero Academia Costume and get ready to showcase your analytical skills and kind-hearted nature.
For more cosplay ideas and costume inspiration, visit Elemental Spot's Costume Main Page. You can also explore articles like "Dress Up Like Katsuki Bakugou from My Hero Academia" and "Dress Up Like Kinoko Komori" for more exciting character transformations.
Missing an Outfit Inspo? Submit your idea and we'll make it happen!
Monthly Newsletter
Subscribe and get your Halloween costume ideas from us each year.