Dress Up Like Katsuki Bakugou from My Hero Academia
If you are looking for a good Katsuki Bakugou costume for Halloween or a big cosplay event, here's the winning formula for creating the most exciting outfit of the party! Let's see how to dress up as Katsuki Bakugou from My Hero Academia.
Outfit Guide For COSPLAY & HALLOWEEN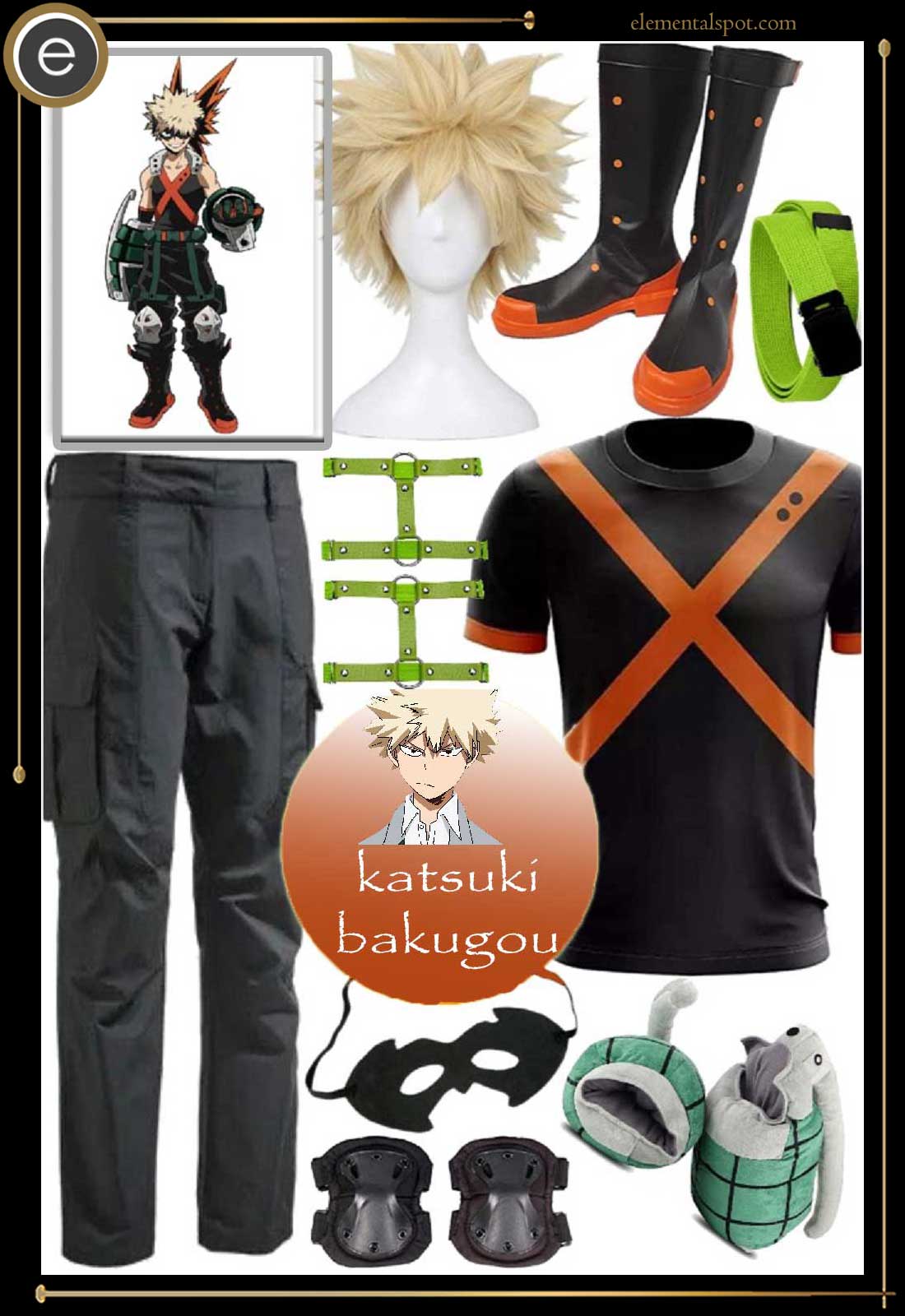 Get!
Get!
Get!
Get!
Get!
Get!
Get!
Get!
Get!
Katsuki Bakugou from My Hero Academia Outfit Guide
Shopping List for Katsuki Bakugou from My Hero Academia Costume & Outfit
My Hero Academia has taken the world by storm since its release in 2016 and it hasn't stopped since. A notable character is the series deuteragonist, Bakugou Katsuki, who's won the popularity poll almost every single time by a landslide. Saying that he was liked by fans would be a massive understatement, so let's do him justice with a dynamite cosplay. Let's create Katsuki Bakugou My Hero Academia Costume.
Katsuki Bakugou's new costume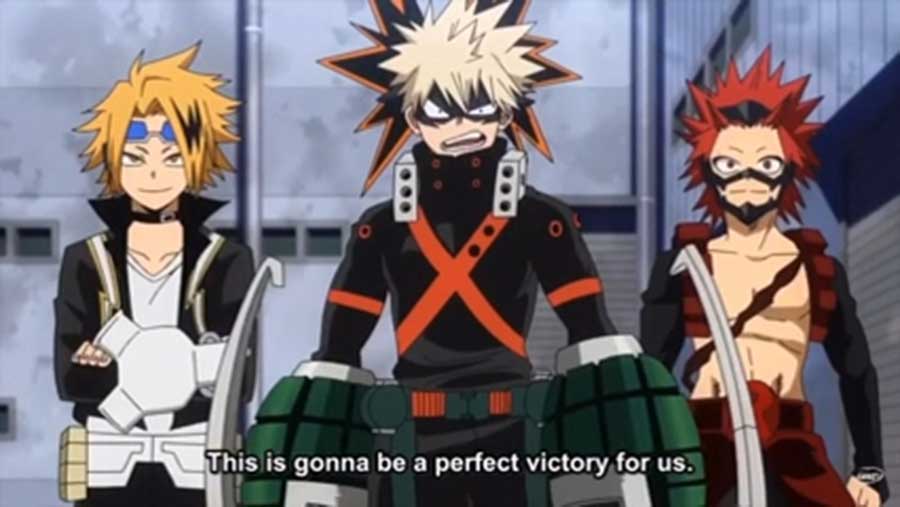 As a child, Katsuki was rather talented and often received so much encouragement and praise that it easily went to his head and made him as devoted as he was arrogant. This only grew worse the moment that his Quirk manifested, Explosion. This Quirk gave him the advantage and flexibility he needed to succeed as a hero. He dedicated himself to improving the second his Quirk manifested and often forced himself in the middle of fights to build his physical prowess. Unfortunately, Katsuki's ego made it easy for him to become a bully to the series protagonist, Izuku and due to his own insecurities, often took out his frustrations on the other boy.
Soon after they were both accepted into UA, a prestigious hero school that their idol, All Might, attended, Katsuki began to change as a person the more time that he spent at UA. After countless humiliations and watching as the very person he despised soared, he became aware of his uglier sides and sought to change them slowly but surely. Eventually, he was recognized by his idol and continues to change his character with every passing day. As difficult as it was, Katsuki has begun to mend his friendship with Izuku, and sees him as a proper rival now as opposed to a threat or a stepping stool. Now, he strives to become the number one hero that will satisfy his outrageous ambitions.
Katsuki Bakugou's Outfit tutorial
Finally, we come to the cosplay part: below we tell you how to put on make-up and dress to get a successful Halloween party look.
Katsuki Bakugou's Makeup
With this cosplay makeup, you can make yourself look just like Katsuki Bakugo from the anime Boku no Hero Academia!
Katsuki Bakugou's Costume
Katsuki's hero costume was actually very well thought out, as expected.
Starting with a pair of black cargo pants and a black and orange tee. The tee should have an orange "x" across the chest and orange trimming around the short sleeves.
A pair of black and orange combat boots with orange tips and green leg straps to hold and frame a pair of kneepads. Katsuki claims that his kneepads were added with the intended purpose of landing certain kicks that pack quite the punch.
A green belt to wrap around your waist and a spiky, ash-blond wig should get you most of the way there.
Now simply slip on the black mask and green and gray grenade gauntlets and you're ready to steal the spotlight.
Umakoshi, the creator, and character designer, originally planned to make Bakugou's character rather nice and unintentionally blunt but wasn't pleased with the idea and decided to simply make him "unlikeable" instead. So this is your chance to own your Bakugou cosplay and go out with a bang!
Looking for more epic My Hero Academia cosplay ideas? Check out our guide on creating a Kinoko Komori costume or or Dress Up Like Momo Yaoyorozu from My Hero Academia.
Missing an Outfit Inspo? Submit your idea and we'll make it happen!
Monthly Newsletter
Subscribe and get your Halloween costume ideas from us each year.