Steal the Look – Dress Like Pope Heyward from Outer Banks
Add a touch of cinematic magic to your wardrobe with our roundup of daring and hip movie-inspired outfits. We'll show you how to dress like Pope Heyward from Outer Banks with our selection of chic and stylish pieces. Slip them on and step into the spotlight like a star with these iconic looks from Outer Banks.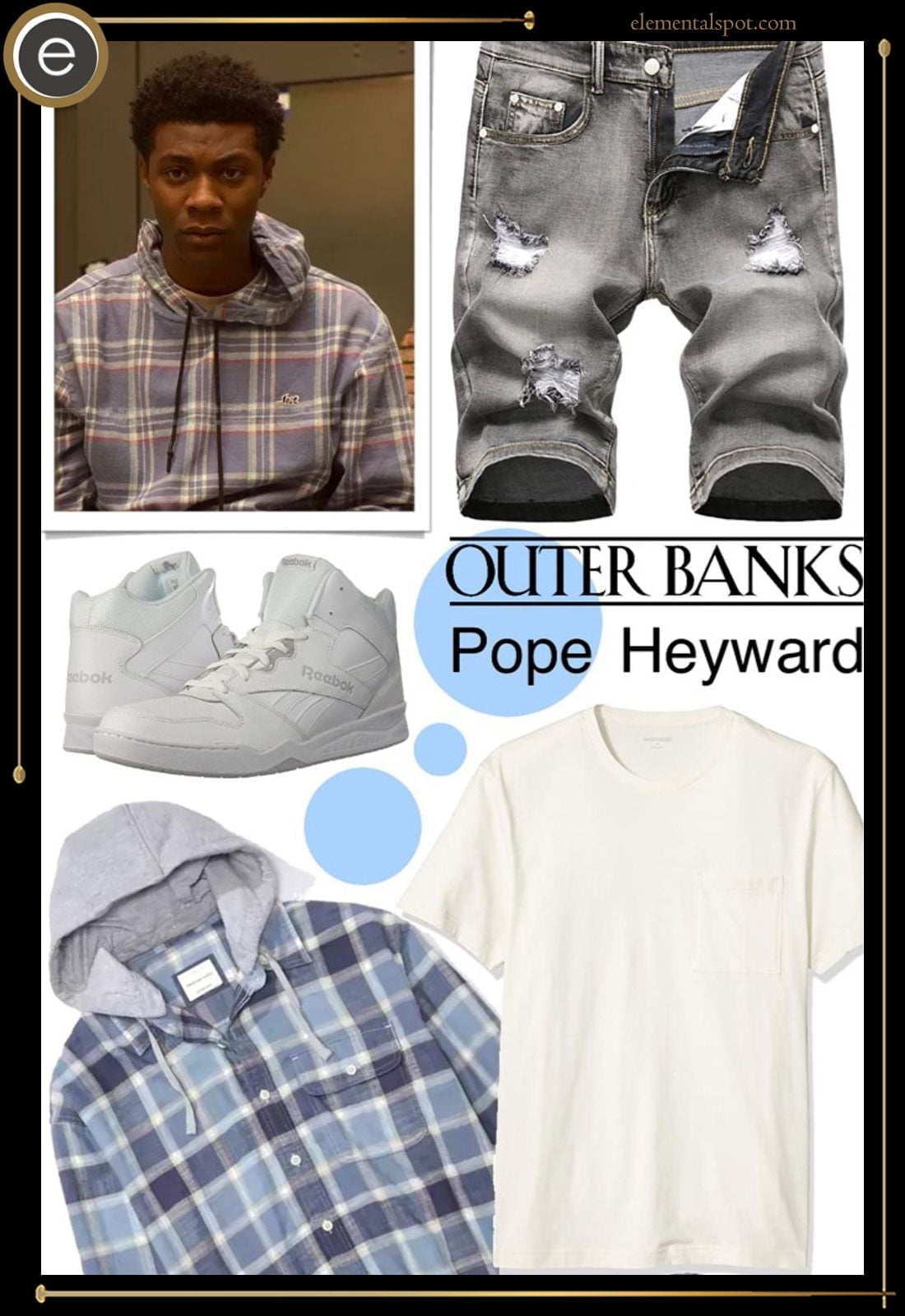 Shopping List for Pope Heyward from Outer Banks Outfit
Never was a show full of endless summer days of sun, sea and sand more needed than in April 2020, when Netflix gave us Outer Banks (2020 – Present). Quickly becoming a cultural phenomenon, as well as everyone's favorite binge watch for a moment of sunny escapism, murder mysteries and treasure hunting. It was actually the wardrobes of beach worthy clothes that got the fashionistas onboard, with even the smart scholarship student being a style inspiration in his perfect Pope Heyward Outer Banks outfit.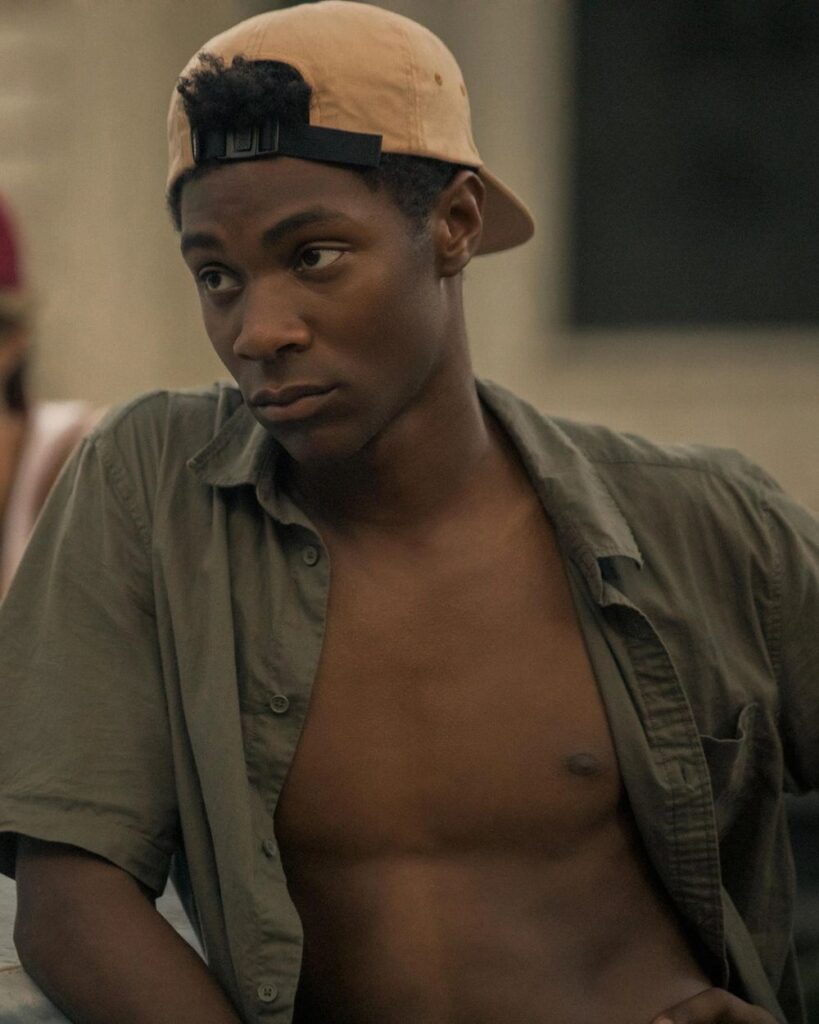 With an island split into a rich side and a poor side the story, set in the Outer Banks of South Carolina, or OBX, centers around the conflict between the Kooks and the Pogues. One the wealthy seasonal residents, who can afford to have it all, the other the local working-class who have nothing and no way out.
But Pope Heyward, might just be the exception to the Pogue rule with a full scholarship on the line and a chance to escape a life of hardship and suffering.
The son of Heyward the legendary seafood shop owner and man who can get you anything you want on the island, could be described as an oddball, as well as smart, with his dreams of becoming a coroner. Known as the responsible one, Pope favors the safe, legal route even trying to get his friends to see the potential consequences of their actions. Although they rarely listen to him, they will do anything to protect him and make sure he gets that scholarship even when he would throw it away to save them.
The Brains of the Operation: Examining the Pope Heyward Outer Banks Outfit
Like most of the characters in Outer Banks, Pope's style is based around the world of surfing, sailing and life in OBX.
But costume designer Emmie Holmes wanted to make sure each character's look was different, based on their personality, so let's see how she found the perfect Pope Heyward Outer Banks outfit for the brains of the Pogue's operation.
With his dreams of a scholarship to study forensic pathology being just as important as the treasure hunting adventures the Pogues get wrapped up in, it is no wonder that Pope's look is much more based around a traditional American teen. With similarities to the way Jordan Baker from All American is dressed, the Pope Heyward Outer Banks outfit relies on a lot of casual pieces, muted colors and some bold patterns to create his look.
Played by Jonathan Daviss, Pope's wardrobe, just like his best friend JJ's (whose style we discussed here), favors an earthy color palette of grays, browns and greens. However, unlike our troublemaking loose cannon, our smart student uses rich reds and burnt oranges, as well as plenty of white and the odd bold pattern to add some depth to his looks.
Missing an Outfit Inspo? Submit your idea and we'll make it happen!
Instead when it comes to accessorizing his look he likes to go for a simple baseball cap or cool headwrap, to transform the look of his hair. Worn short and in his natural dark afro style, Pope doesn't spend time fussing with his hair other than to get a regular trim to keep it fresh.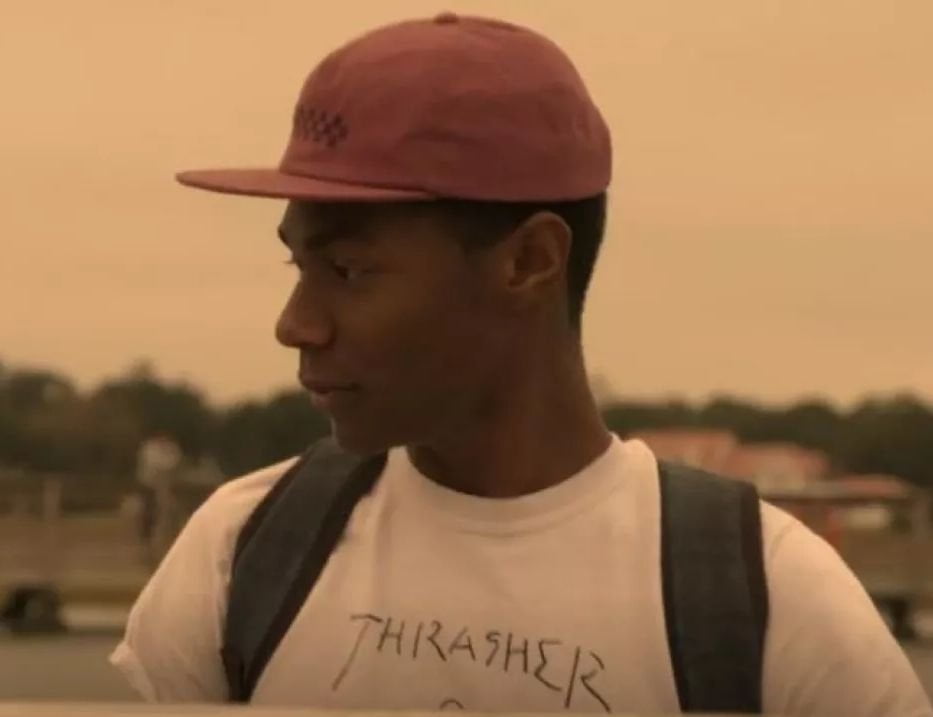 But throwing on a backwards baseball cap or one of his colorful printed head wraps, that sits high on his forehead but below his hairline, gives off some cool beach vibes. You could even use a bandana, Like John B's and twist it into a band to tie round your head with the dual purpose of looking good and keeping your hair off your face. 
A Bolder American Teen Look: Steal Pope's Plaid Hoodie and Denim Shorts Outfit
The Pope Heyward Outer Banks outfit featured in our collage above is one of his Season two looks, and is the start of his bolder fashion style that sees him taking more risks with prints and patterns. 
Like most of his outfits though this one has that typical American teen appearance that Pope's looks favor. With simple and casual pieces that still have that understated beach vibe of effortless and relaxed dressing, common throughout the Outer Banks characters wardrobes.
Recreating the Pope Heyward Outer Banks Outfit
Staying with his muted color palette and easy pieces that make up the base of his wardrobe, and can be mixed and matched with each other. Start with a plain off-white t-shirt, with a round neckline and short sleeves. Before adding in a pair of casual gray denim shorts, with a relaxed fit and pairing them both with some white high top sneakers from one of Pope's favorite brands, Reebok.
Season two was the start of his bolder fashion choices, but with this stealable look he was just easing himself into prints and patterns with a simple plaid. Choose a hoodie, or even a hooded jacket that has a similar pale blue and cream plaid check, and throw it on over your t-shirt and denim shorts.
Like usual his dark short afro hair is left natural and unfussy, with not even a headband or backwards baseball cap to style it. Actually, this simple Pope outfit uses no flashy accessories to finish it.
But like most of us who wear the same jewelry everyday there are probably a couple of his beaded bracelets under that hoodie sleeve, just hidden out of sight. So why not add a couple to really help complete your whole look.
This might be the perfect Pope Heyward Outer Banks outfit to steal with only four pieces used to create the simple look. But if you were looking for something a bit brighter, maybe even with a hint of 90's grunge look no further than John B's plaid shirt and cargo shorts outfit.
Monthly Newsletter
Add some spice to your style with movie set-inspired designs.