Iconic Hoodies: Movie and Television's Most Memorable Hoodie Looks
The hoodie is one of the most instantly recognizable, and iconic, pieces of clothing there is. Designed originally with utilitarian purposes in mind, the hooded sweatshirts have become a symbol of everything from hooliganism to hip-hop music.
Although after having had recent popularity in the athleisure wear market, it is easy to forget that the versatile garment has been worn over shirts and under jackets for years. Trends like the blazer with a hoodie even made a fashion comeback recently, thanks to a string of NBA stars.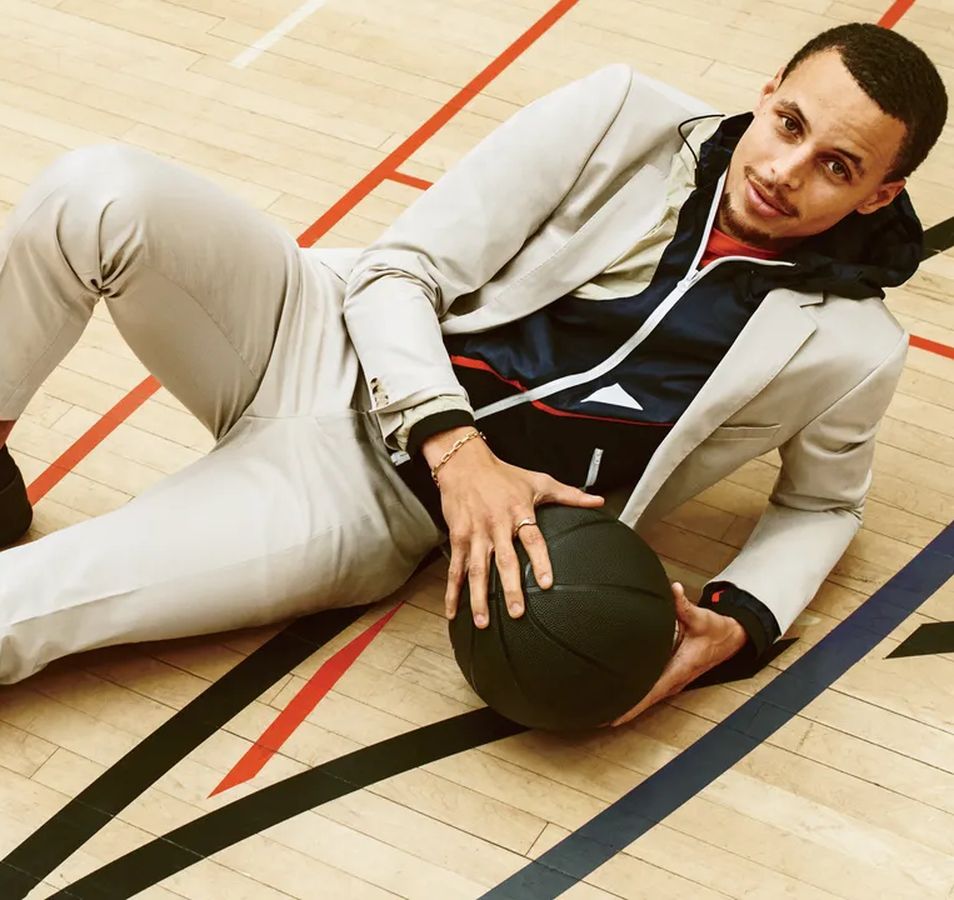 However, without a doubt one of the garments' most celebrated uses is in the Hollywood costume department. Where it can help to tell the story of a character. Just like these iconic hoodies worn in some of movie and television's most memorable scenes.
Rocky Balboa's Gray Hoodie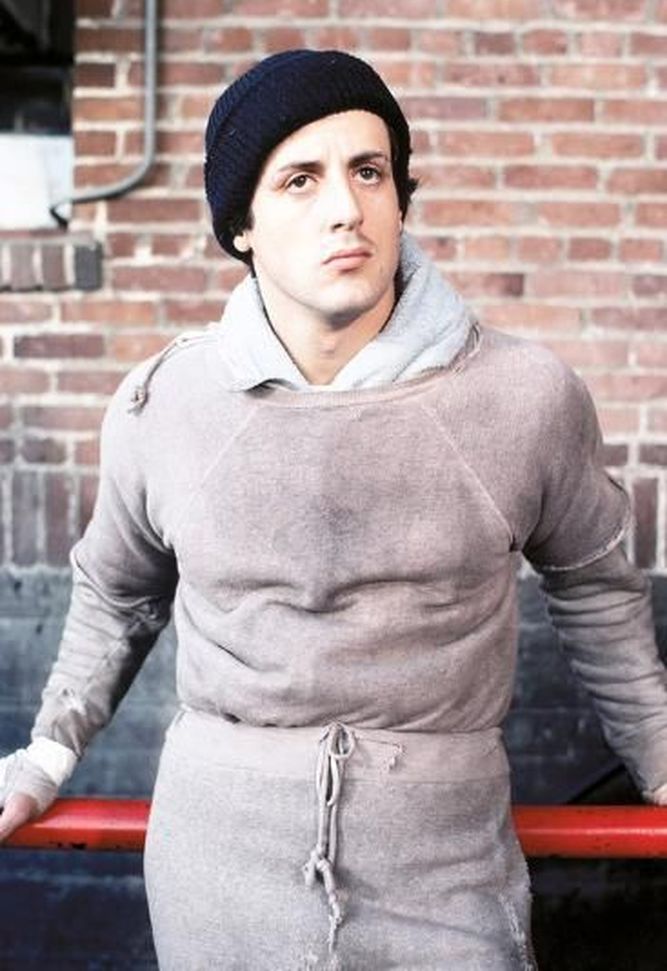 There is no greater underdog movie than 1976's Rocky, the story of the unknown Philadelphia boxer who gets the chance to fight the world heavyweight champion, in the match of his life. But full of memorable moments, it is the training sequence that sees Sylvester Stallone don a gray hoodie under his matching gray sweatsuit and black beanie hat that is regarded as one of cinema, and the hoodies, defining moments.
So iconic in fact, it was recreated in 2015's Creed, when Michael B. Jordan updates the famous gray hoodie outfit while running through Philadelphia to find Rocky.
Elliott Taylor's Red Zip-Up Hoodie, a Bike and an Extra-Terrestrial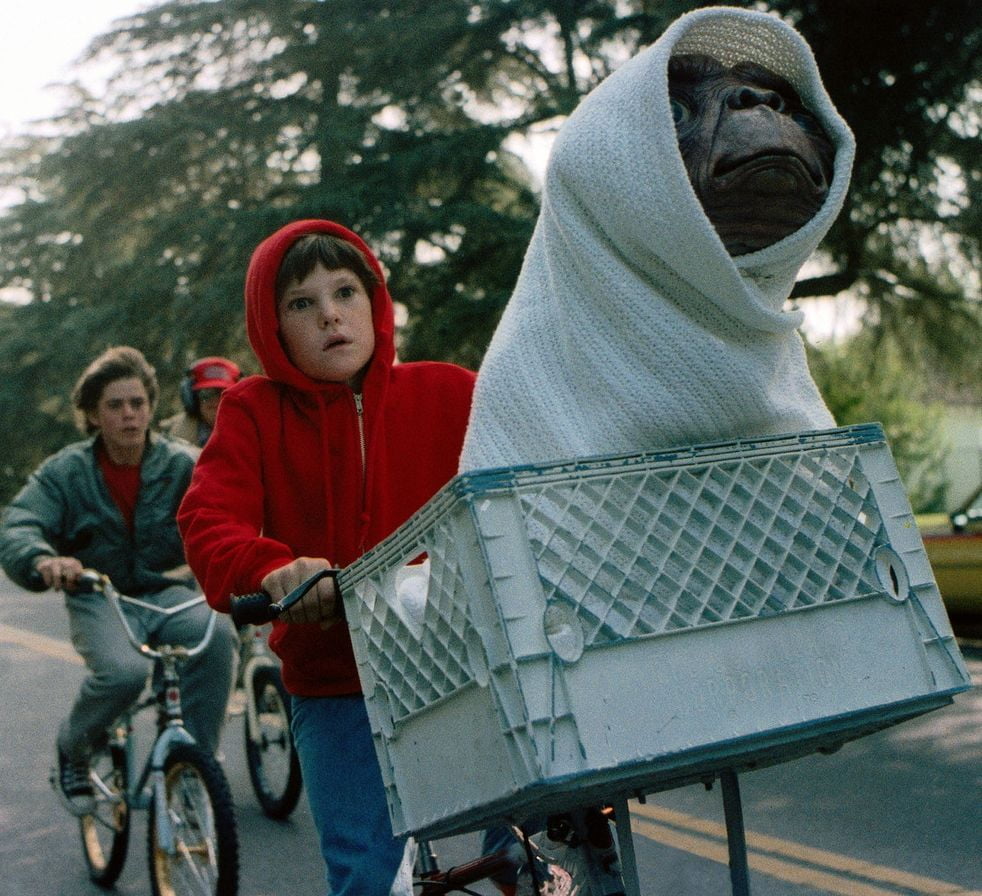 It might have been Rocky's gray hoodie that started the rise in popularity of the hooded sweatshirts, but there will never be a more iconic moment than in 1982 when Steven Spielberg's E.T lifted his friend's bicycles into the air to evade capture. With the movie's protagonist, Elliott Taylor, wearing a zip-up hoodie in a bright red that perfectly symbolized his bold belief in doing the right thing and protecting his friends. Eventually succeeding against all odds to reunite E.T with his extra-terrestrial family.
Rapper Jimmy "B-Rabbit" and his Maroon Hoodie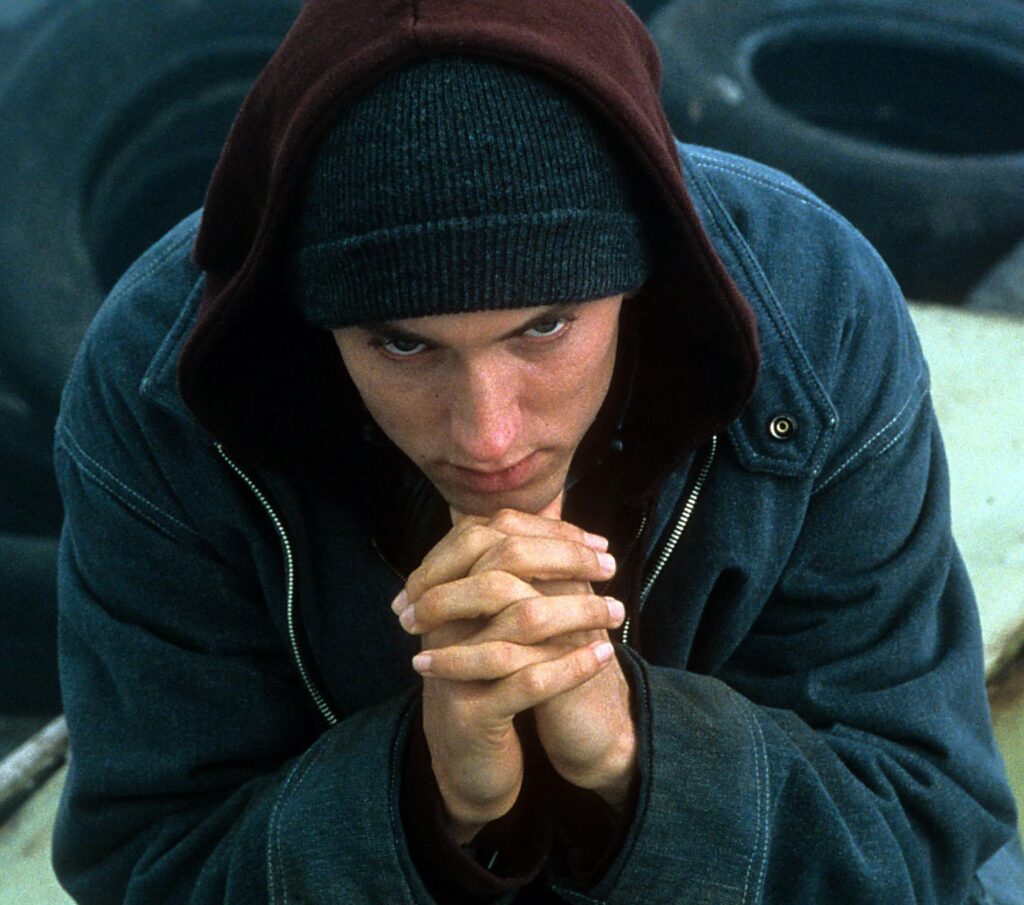 In Eminem's movie debut 8 Mile, his character Jimmy Smith Jr. aka "B-Rabbit" is trying to launch his hip-hop career. Semi-autobiographical and looking at his rise in the music scene as a white rapper, the wardrobe department draws heavily on hip-hop culture and the hoodie. Full of baggy clothes, denim and chains, B-Rabbit stays away from the fashionable blazer with a hoodie look instead pairing his maroon hoodie with a statement beanie hat and heavy denim zip-up jacket.
Breaking Bad's Jesse Pinkman's Acid Yellow Hoodie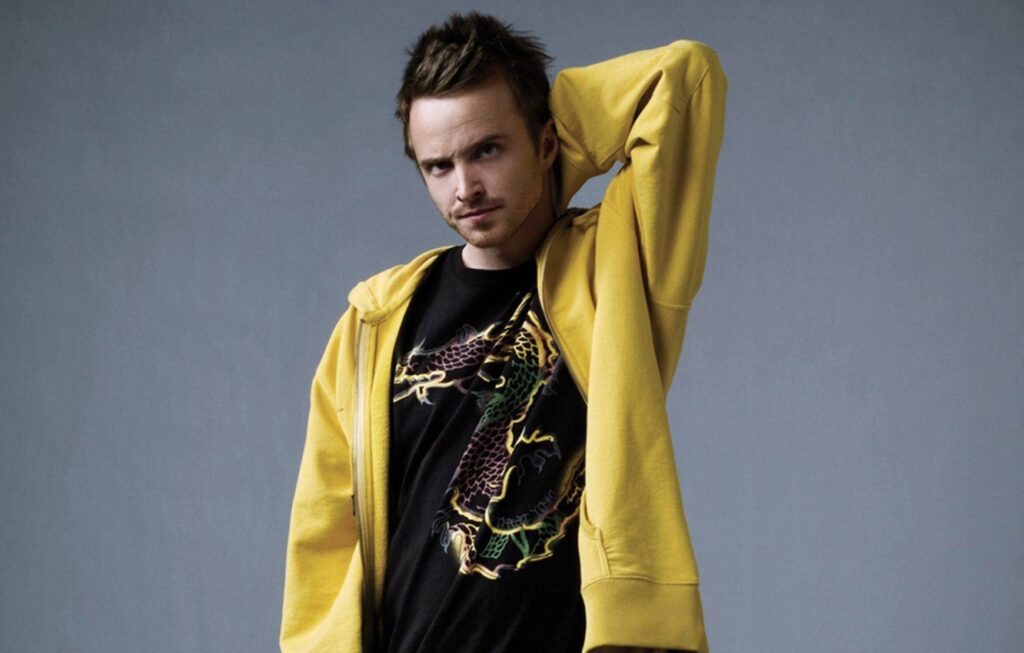 In the critically acclaimed television series Breaking Bad, drug dealer Jesse Pinkman's wardrobe oozes troublemaker. With a real hip-hop feel and bright color palette, his famous yellow hoodie and jeans look (which we show you how to recreate here) represent his unsympathetic attitude in the show's earlier seasons. Not afraid of the consequences of his actions, he dresses bold to make sure he stands out in the crowd.
Jennifer Check's Velour Pink Love Heart Hoodie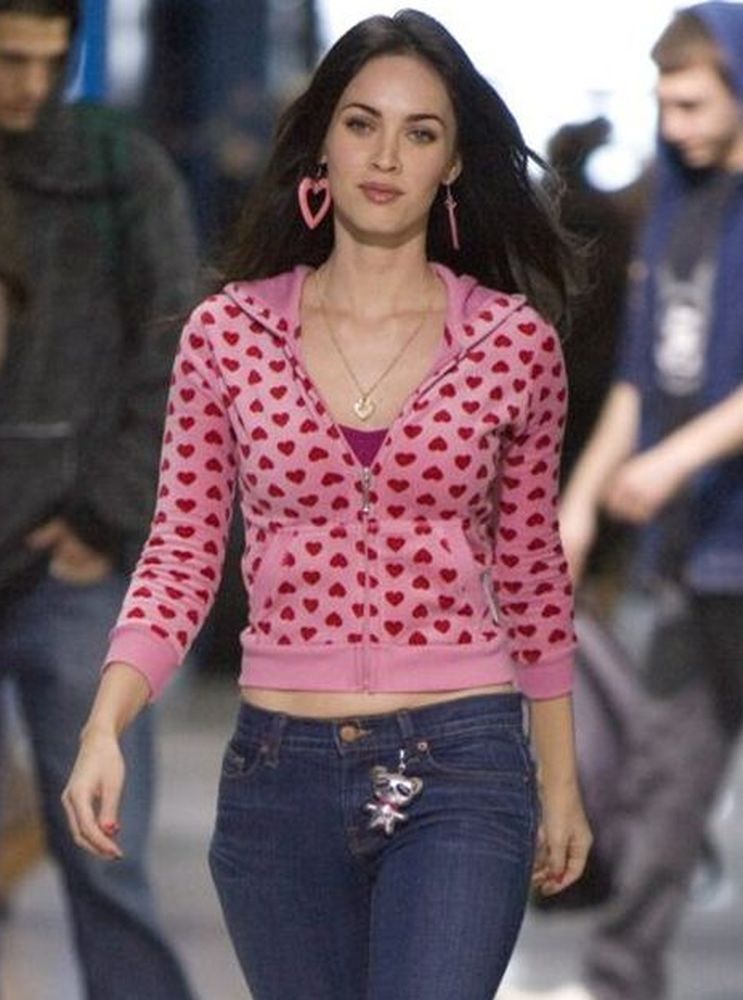 In the feminist cult classic Jennifer's Body, Meagan Fox's Jennifer Check, will probably be remembered as much for her pink love heart hoodie, as she is for her male devouring tendencies. The figure-hugging soft pink velour zip-up hoodie adorned with little love hearts, perfectly captures our murderous succubus' girl-next-door look (that we discuss here). With her outfits getting more sweet and innocent, the more blood thirsty she becomes.
Richard Hendricks Purple Zip-Up Hoodie
As a parody of the culture of the technology industry, American television series Silicon Valley sees the show's protagonist Richard Hendricks emulate the fashion style of tech tycoon Mark Zuckerberg. Richard, a programmer who founded his own start-up company, relies on casual simple hoodies as a work uniform. But going more formal than basic tees, Richard wears his hoodie over shirts. Like this mauve purple zip-up jacket over his subtle striped button-up shirt, that screams computer geek chic.
Hacker Eliot Alderson's Mr Robot Black Hoodie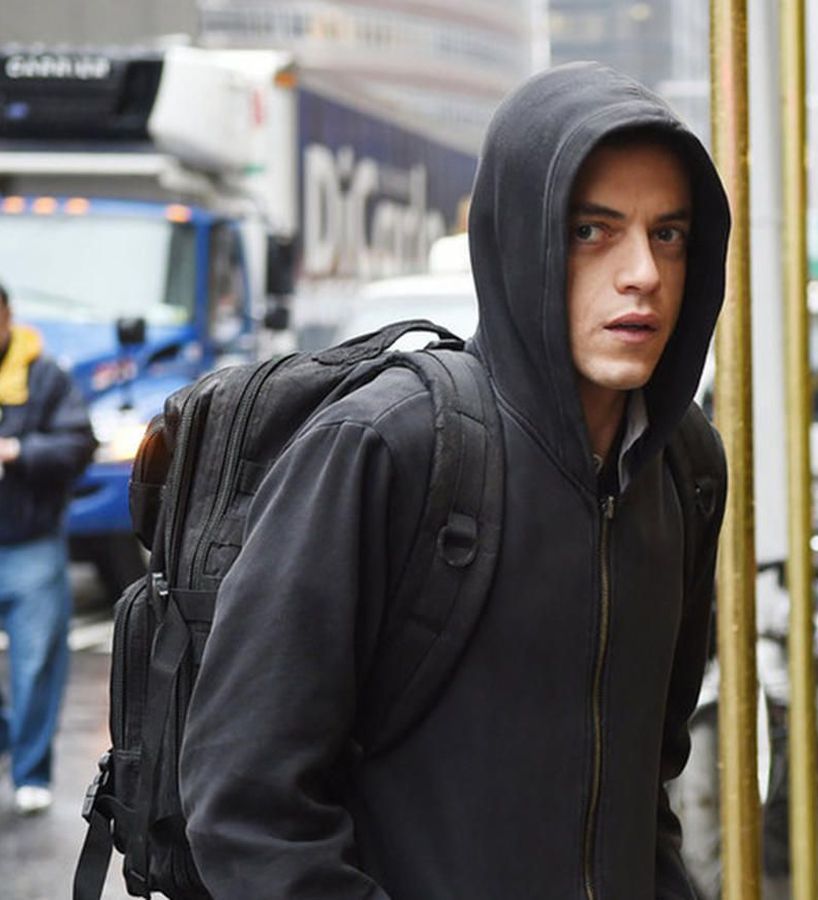 In the American drama thriller Mr Robot, hacker Eliot Alderson wears his black zip-up hoodie like a statement. Now iconic to the role, the fashion choice which could be described as synonymous with the tech industry and hackers in general, gives the socially anxious computer whizz a look of anonymity. But with the hood up, hands in his pockets and eyes down he definitely gives off a 'do not disturb' vibe.
Negasonic's Hoodie and Leather Jacket Look in Deadpool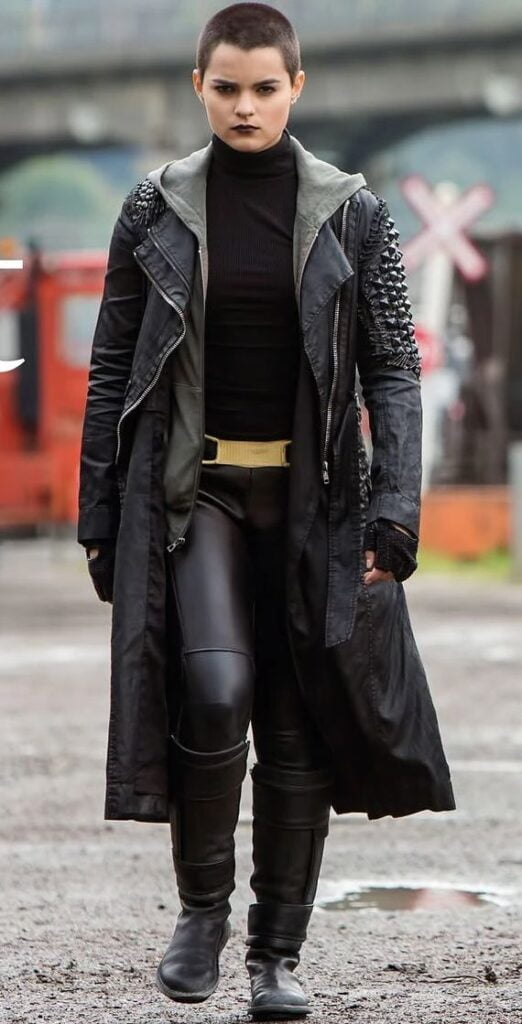 A blazer with a hoodie might be having a fashion moment with the stars, but it isn't a look that is seen much in the wardrobes of our favorite movie or television characters. Instead the preferred look still seems to be a leather jacket over a hoodie, rather than a blazer. Shown by Deadpool's Negasonic why the look is so popular, with her long leather coat giving her gray zip-up hoodie a cool and tough edge just like the trainee X-Men mutant herself.
Euphoria's Rue Bennett's Oversized Hoodie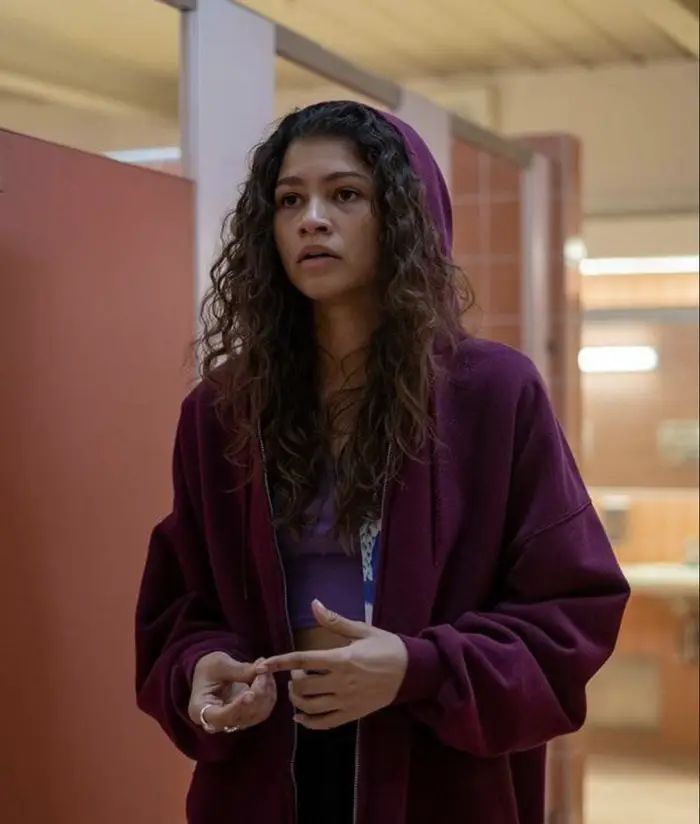 First spotted on the show's protagonist in the pilot episode of Euphoria, Rue Bennetts hooded jacket would become one of her most worn pieces. The oversized hoodie, that fits Rue's relaxed and eclectic fashion style (that we discuss here), is sentimental to the teen. Belonging to her father who died when she was just fourteen, the burgundy drop shoulder zip-up hoodie encapsulates her vulnerable personality and is a comfort blanket to her.
Stanley Sugarman's Under Armour Hoodie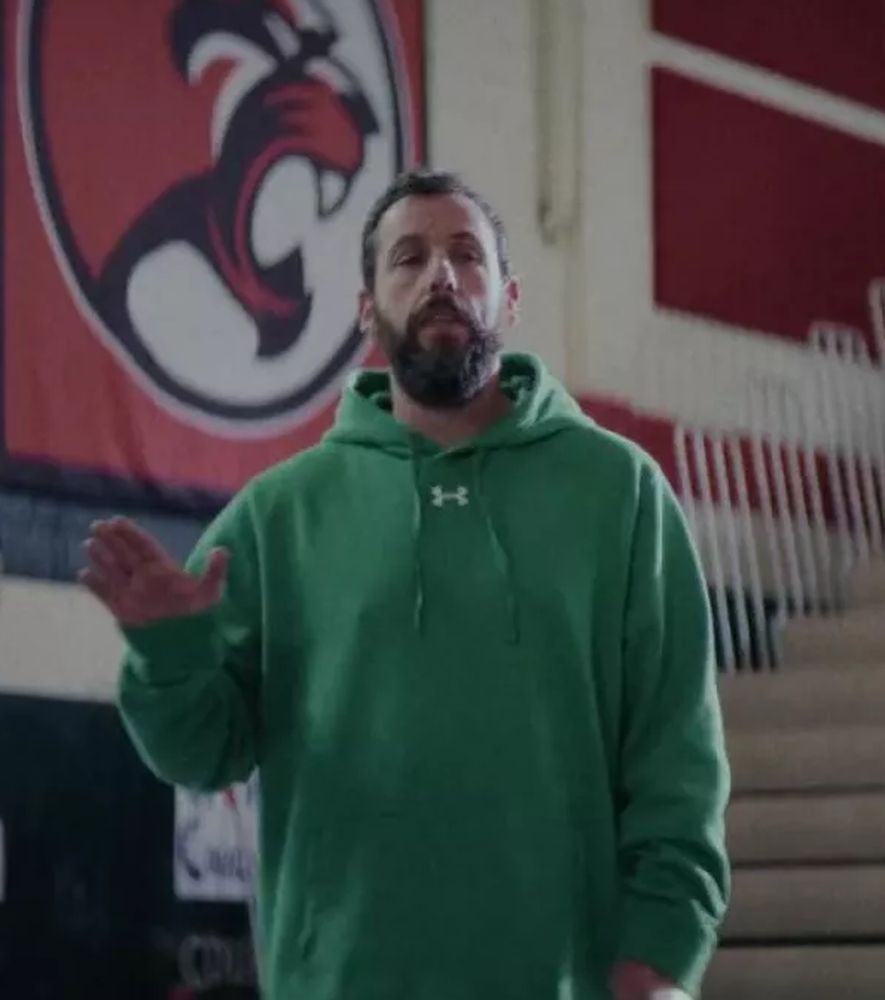 It isn't often that Adam Sandler plays the serious role, but Stanley Sugarman, from the Netflix movie Hustle, is just that. The down-on-his-luck basketball scout who finds raw talent Bo Cruz in a local pick-up game in Spain, has aspirations of being a coach and dresses for the job he wants. With a closet full of sporty polo shirts, jeans and sneakers that fit the athletic role, Stanley is rarely seen without his colorful selection of Under Armour Hoodies.
As one of the most versatile garments you can have in your closet, it isn't hard to see how a hoodie can make quite a fashion statement. With everything from the formal look of the blazer with hoodie, to paired over shirts or classic athleisure wear the hoodie trends don't seem to be slowing down. So it won't be long before there are new iconic hoodies that are worn in some of movie and television's most memorable scenes still to come.