Dress Up Like Jennifer Check from Jennifer's Body
If you are looking for a good Jennifer Check costume for Halloween or a big cosplay event, here's the winning formula for creating the most exciting outfit of the party! Let's see how to dress up as Jennifer Check from Jennifer's Body.
Costume Guide For COSPLAY & HALLOWEEN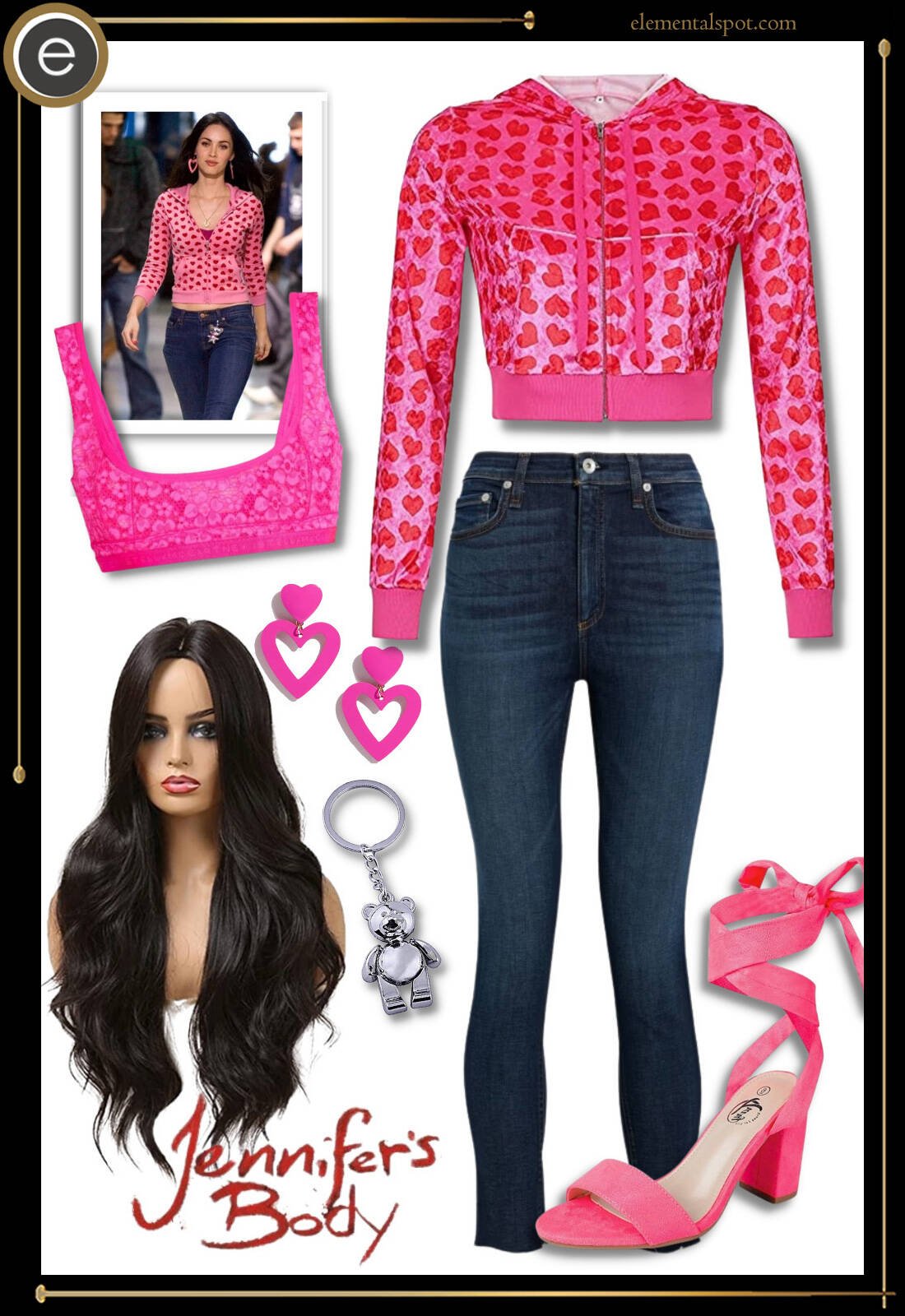 Jennifer Check from Jennifer's Body Costume Guide
Shopping List for Jennifer Check from Jennifer's Body Costume & Outfit
It wouldn't be a cult classic horror movie without at least one killer making an appearance, but not all killers are made equal and some of them aren't even the obvious choice as the baddie. Like in 2009's Jennifer's Body when we meet our man eating killer who could easily pass as the girl next door. So follow our guide to create the perfect Jennifer Check costume, to keep everyone wondering where their boyfriend has gone.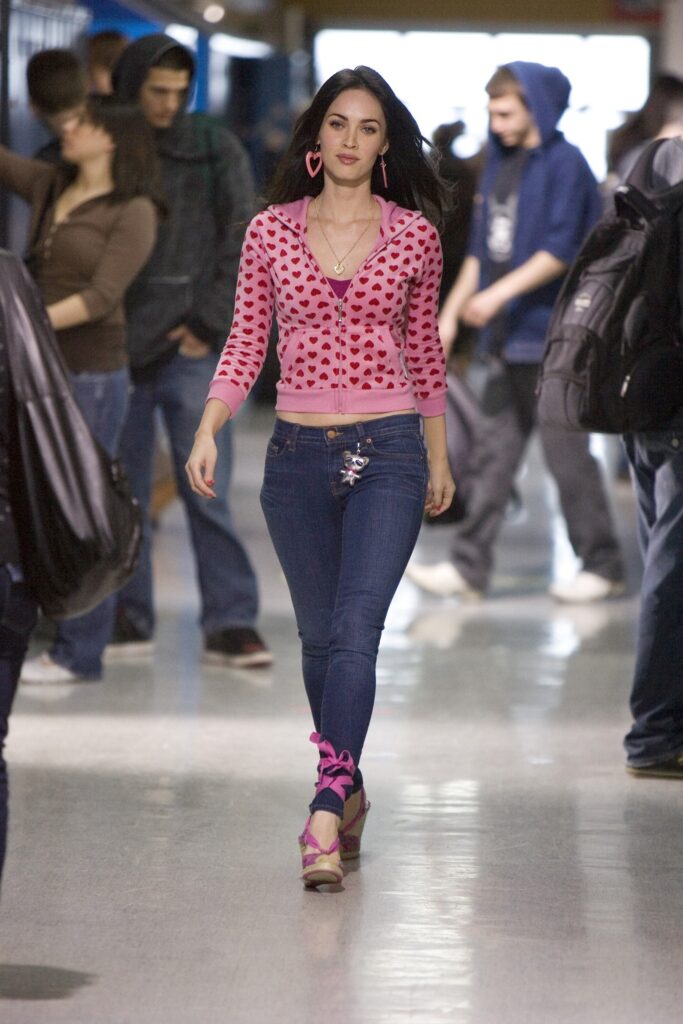 The 2009 American horror comedy, set in Devil's Kettle, Minnesota is narrated as a flashback by Anita "Needy" Lesnicki, the once insecure teen who now resides in an asylum for violent inmates. When Needy's best friend Jennifier, who she already has nothing in common with, starts showing a taste for human blood she tries to find out what's happened to her friend, and why their male classmates seem to be gruesomely dying.    
Jennifer Check, played by Megan Fox is a gorgeous and arrogant school cheerleader, who after surviving a bar fire is unwillingly sacrificed to Satan by the band Low Shoulder. The band who were looking for a virgin, were unaware Jennifer didn't fit the criteria, and instead turned her into a demon possessed succubus. Having to feast on the blood and flesh of her victims to survive, she uses her pretty looks to lure them in.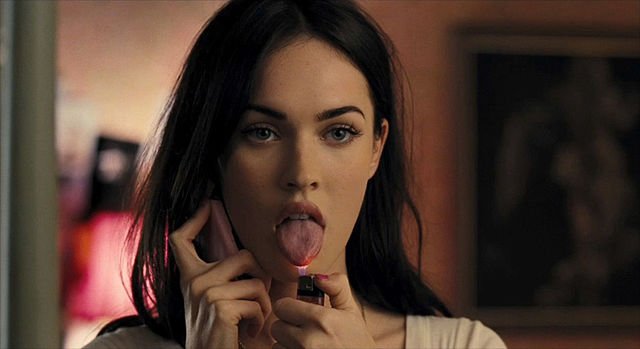 If you're seeking advice on Jennifer's Body fashion and style for everyday clothes, take a look at this article. Additionally, below, we will guide you through Jennifer Check's iconic costume
Getting Jennifer Checks Costume
It was costume designer Katia Stano's job to create the looks for Jennifer's Body movie. Including taking the popular high-school cheerleader and turning her into a flesh eating succubus, which was done without any dark or gothic looks as Stano explained to Nylon in a 2022 interview.  
To start your Jennifer Check costume you will want to get a pink bralette and a pink love heart zip through hoodie to wear over it. As Stano described Jennifer's clothes get brighter and more girly the more murderous she becomes, so go for bright pinks and soft luxurious fabrics.
Pair your bralette and hoodie with a pair of skinny dark blue jeans and some pink heeled sandals with ribbon ankle ties. Follow Jennifer's lead and tie the ankle straps around your leg on the outside of your jeans so everyone can see how pretty they are.  
Get Jennifer Check's Hair and Make-up 
To get the perfect hair and make-up for your Jennifer Check costume strat by styling your hair. In the movie Megan Fox kept her hair long, dark and simple, so to replicate her look if you don't already have the right hairstyle, buy a wig. Go for a long black wig, parted down the center with a slight wave to the locks then let it simply fall down over your shoulders. 
Jennifer's make-up look can be achieved simply by following the youtube tutorial above.
Once you have your base layers creating a youthful and glowing complexion, the youtube tutorial will talk you through some basic contouring to recreate Jennifer's look, starting with a squared jawline and rounder cheeks. As well as creating a soft cat eye with some black eyeshadow, a small wing and black liner on the bottom of the eye, use some mascara to add volume to your lashes. Finish with rosy pink cheeks and a glossy pink lip.
Jennifer's Accessories
To finish your overall look you will need to add Jennifer's jewelry starting with her large bright pink heart shaped earrings and her gold chain necklace with a heart pendant. Add a silver teddy bear keyring attached to one of the front belt loops of your skinny jeans and your Jennifer Check costume is complete
Missing an Outfit Inspo? Submit your idea and we'll make it happen!
Monthly Newsletter
Subscribe and get your Halloween costume ideas from us each year.