Steal the Look – Dress Like Marienne from You
Add a touch of cinematic magic to your wardrobe with our roundup of daring and hip movie-inspired outfits. We'll show you how to dress like Marienne from You with our selection of chic and stylish pieces. Slip them on and step into the spotlight like a star with these iconic looks from You.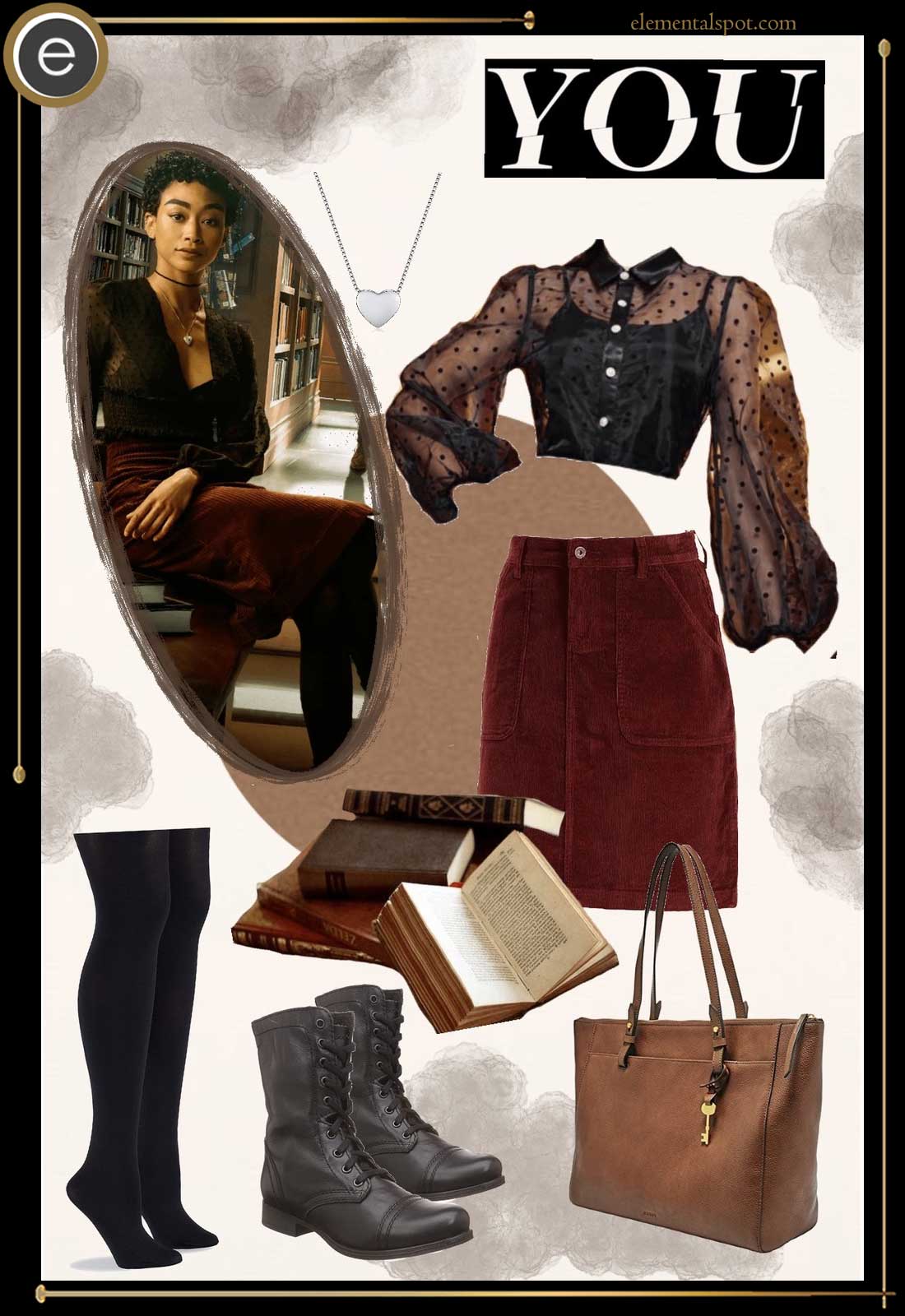 Shopping List for Marienne from You Outfit
The dangerously interesting TV series You (2018 – running) taught us a lot about manipulation, toxic behavior and problematic relationships. Season 3 introduced us to a new character, Marienne, a librarian who becomes Joe's next big thing – if you know Joe, you're already familiar with his routine of fixating on people. However, less psychology, more fashion – today we want to analyze our favorite Marienne You outfit.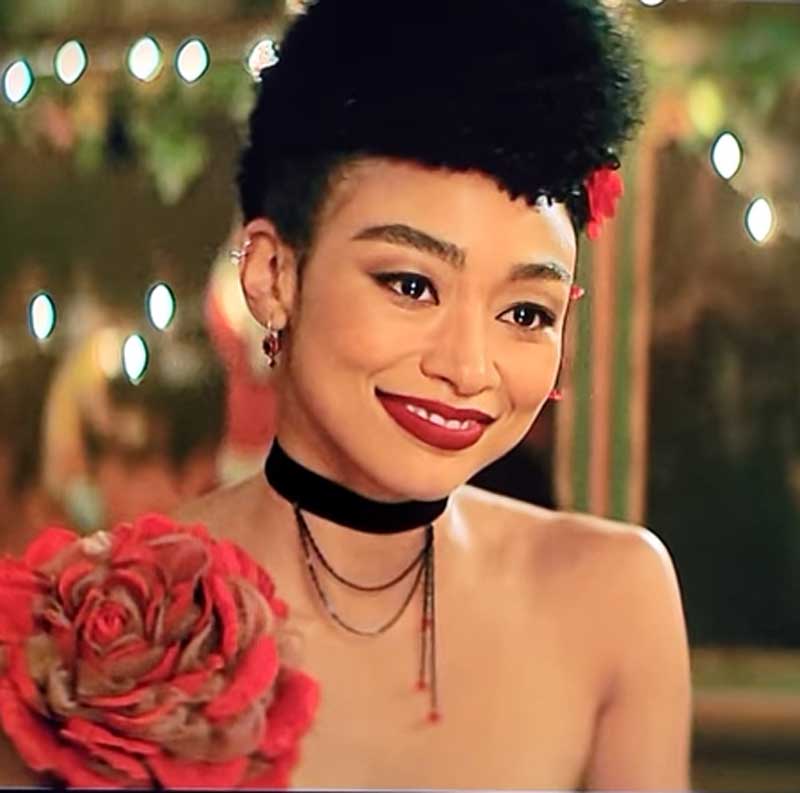 Investigating Dark Academia – Marienne's Fashion Style
Most young people will already be familiar with the concept of "dark academia". We introduced it with outfits by Marianne from Normal People here. It is a fashion style that romanticizes intellectual behavior, studying, and the idea of a dark genius. This choice of style is perfectly fitting for the buttoned-up Marienne, a librarian who literally spends her time with her nose in the books.
When we take a look at a typical Marienne You outfit, we see that she likes to stay youthful and follow trends – she enjoys muted patterns, textures, cropped clothes, and layered jewelry. However, her dark academia shows through the color palette, which is mostly dark and neutral. Brown, gray, beige, black, and muted shades of red and yellow all fit the look that many jokingly called the "depressed Harvard student look".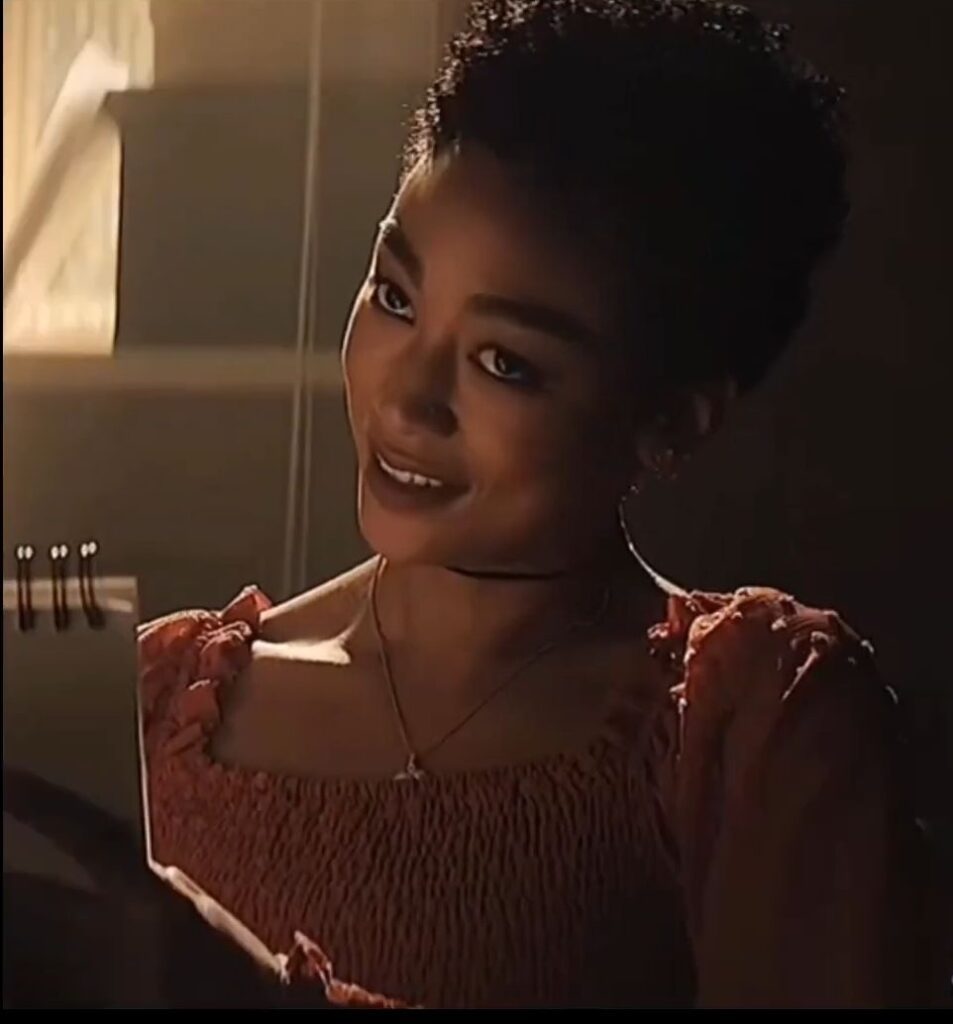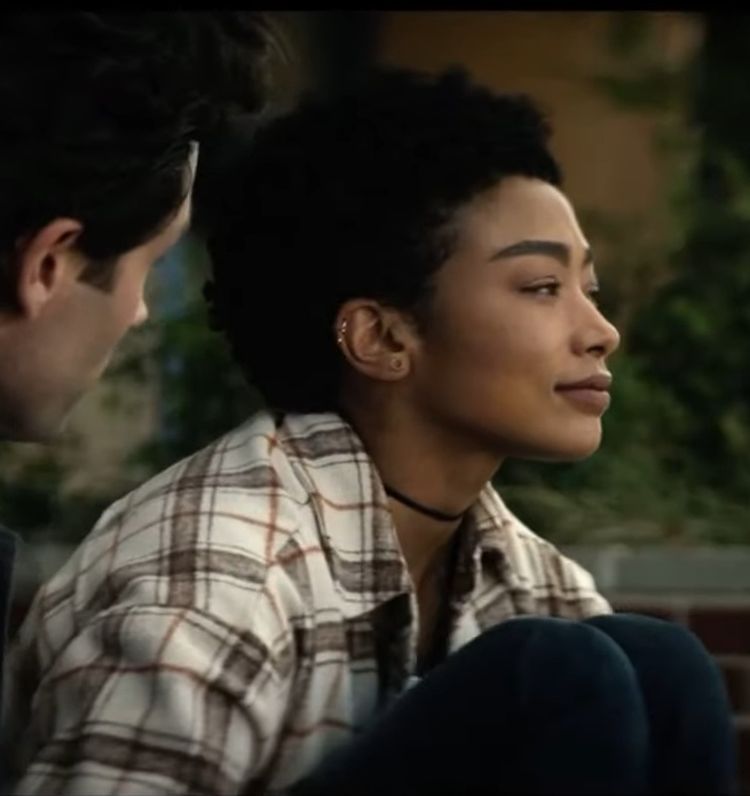 She often wears rolled up jeans, plaid shirts, as well as black boots. You could say there are most definitely some "skater boy" elements in her looks. However, when she picks up her daughter from school (yes, she has a daughter!), she always keeps it classy with much fewer patterns, and much more adult talk.
The Upgraded Marienne You Outfit In Season 4
If you got the feeling that Tati Gabrielle, the actor who plays Marienne, hasn't really been given the opportunity to show her true colors, you're right. In season 4, Marienne moves to Paris as she wants to prioritize her career and give her daughter a new life. You'll see that "out of sight, out of mind" is not the case here, as she is once again met by Joe (Here we already discussed outfits worn by Joe Goldberg )We won't spoil the rest for you, but you'll be surprised with the new look Marienne has going on.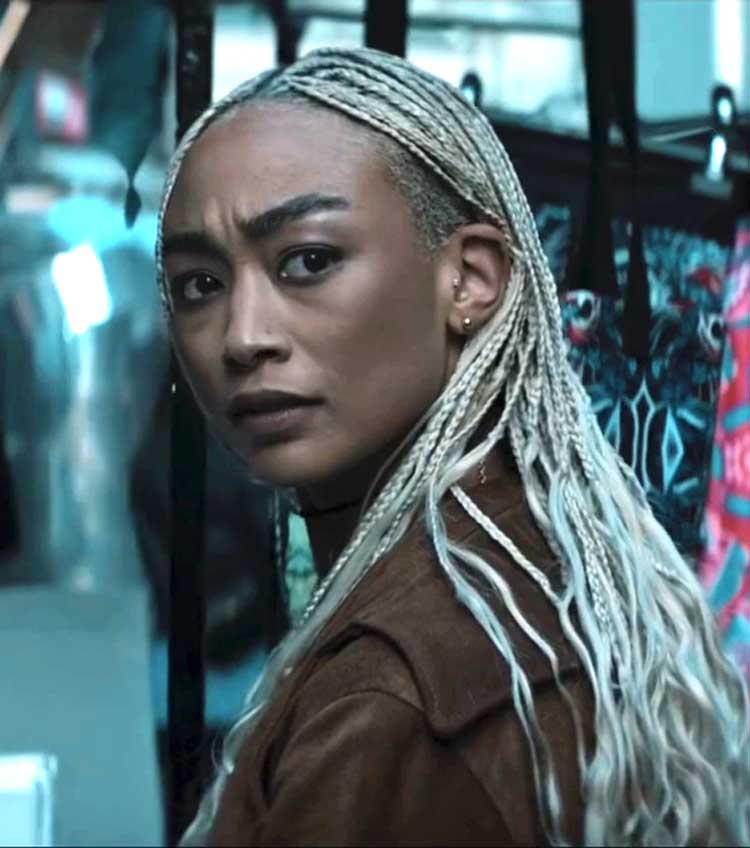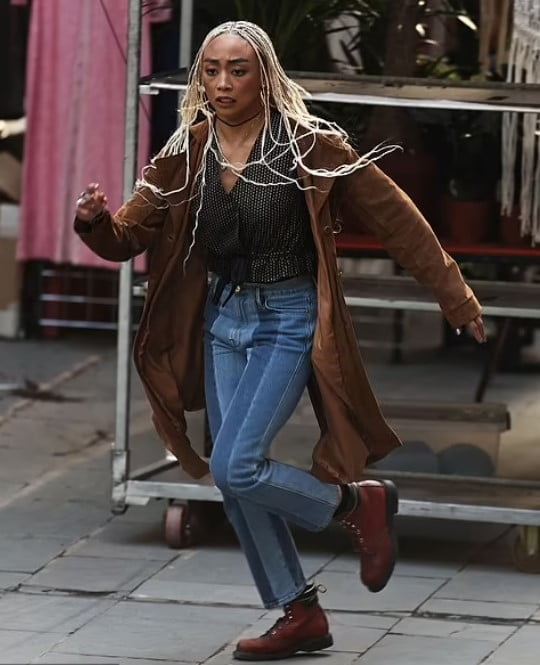 Although her style might not have changed as much, we can see her natural, short dark hair has been replaced by beautiful, long, blonde braids. Her smile has been replaced with a cautious look, and it seems as if she became much more confident as well (her makeup gets slightly bolder as well). We're looking forward to further investigating her change, but now, let's just jump straight into our all-time favorite Marienne You outfit.
The Witchy Witch Marienne You Outfit – A Guide
Dark academia is a fashion style that we very much appreciate and enjoy because it can look very sophisticated, as well as sexy! The look that we're presenting is obviously from season 3, which leaves us guessing that the costume designer at this time was Danielle Launzel. Whoever it was, we salute them for this witchy, sexy, and powerful look.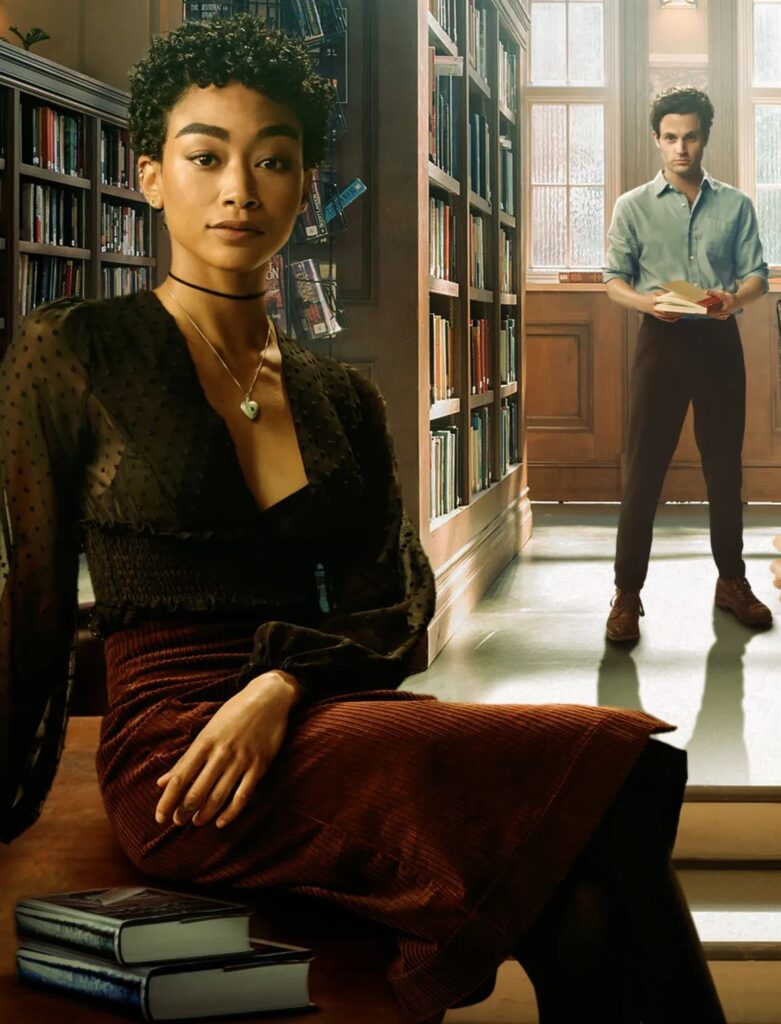 Marienne is wearing her signature layered necklace, a sheer black blouse, and a corduroy skirt in a color that best resembles red wine. This look on its own is very sexy, but when paired up with some black stocks or stockings, it truly becomes mysterious and appealing. We can see why Joe felt attracted to Marienne – it's almost as if she is a secret that has yet to be discovered.
Missing an Outfit Inspo? Submit your idea and we'll make it happen!
The makeup look is simple, and the hair remains natural, so if this Marienne You outfit isn't something that you find interesting enough, we'd guide you in the direction of more promiscuous TV characters such as Mazikeen from Lucifer or Maeve Wiley from Sex Education.
Monthly Newsletter
Add some spice to your style with movie set-inspired designs.