Steal the Look – Dress Like Maeve Wiley from Sex Education
Add a touch of cinematic magic to your wardrobe with our roundup of daring and hip movie-inspired outfits. We'll show you how to dress like Maeve Wiley from Sex Education with our selection of chic and stylish pieces. Slip them on and step into the spotlight like a star with these iconic looks from Sex Education.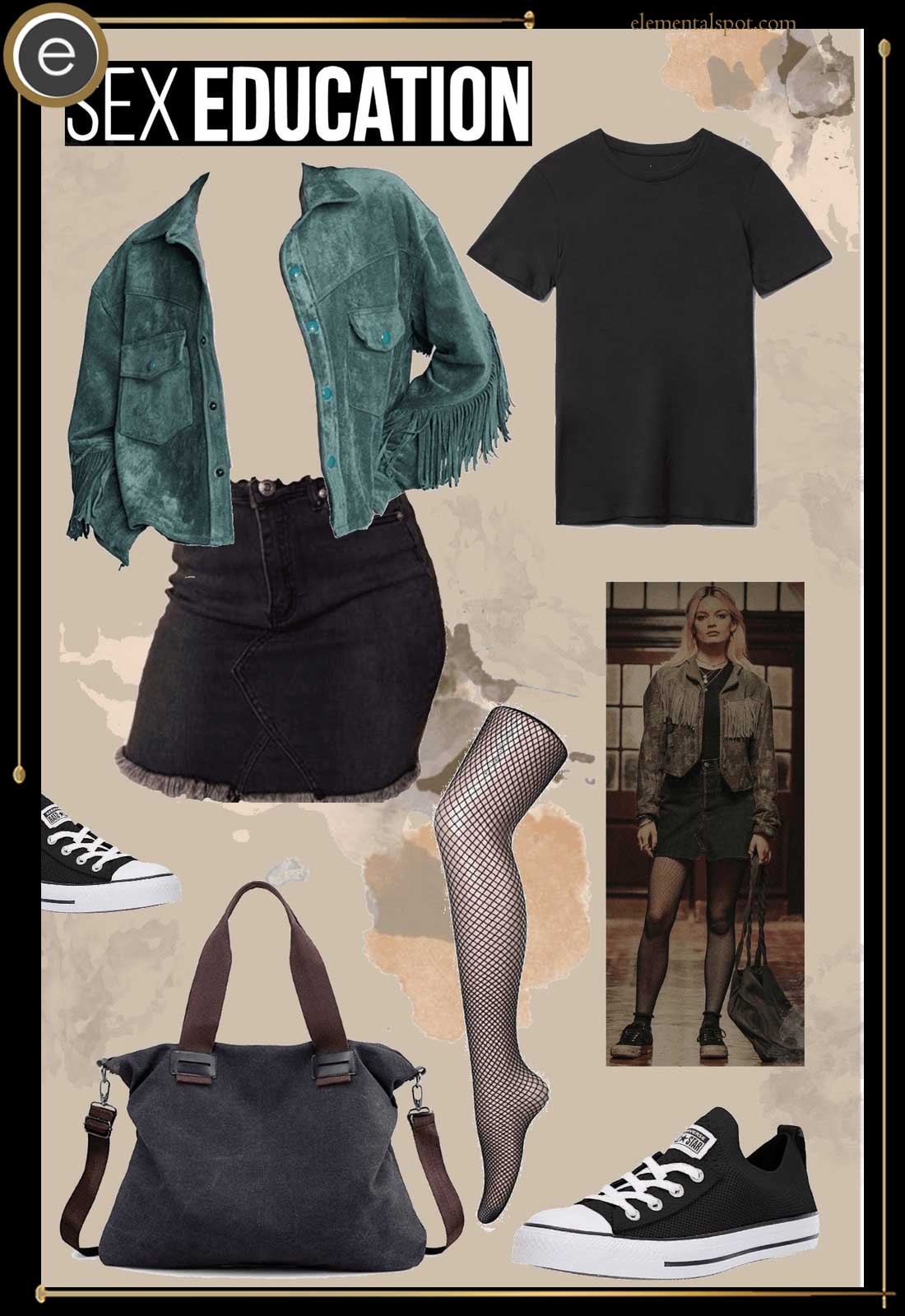 Shopping List for Maeve Wiley from Sex Education Outfit
If you've seen the hilarious British TV series Sex Education (2019– running), we are sure you could not stay indifferent to Maeve Wiley, the rebellious and outspoken protagonist. Although we would love to chat more about Maeve's story and all of her character development, today's post is all about our favorite Maeve Wiley clothes – don't worry, we'll sneak in some of Maeve's best quotes too.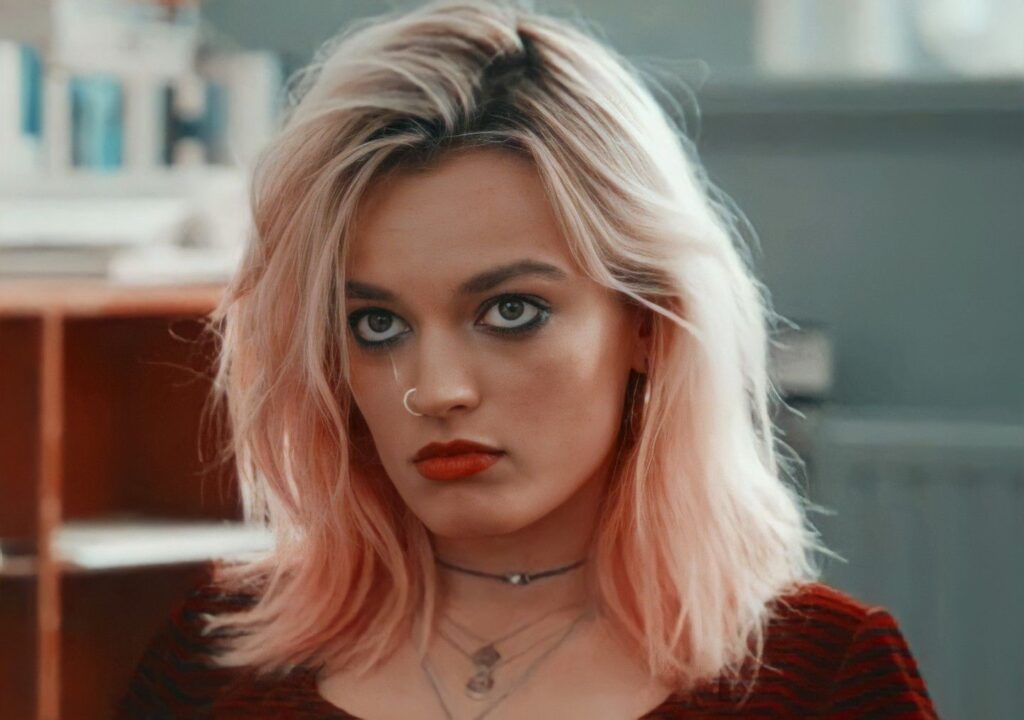 Sex Education is a TV show you probably have already run into on Netflix thanks to Laurie Nunn's storytelling and the great work of Jamie Campbell, one of the producers on the show. If we told you that someone had written a brilliant show about an innocent high school student whose mother is a sex therapist, you might think that this show is a recipe for disaster! Sex Education has proven otherwise, not only by winning an Emmy, but also by changing so many young lives out there.
Unlocking Maeve's Closet: How to Put Together the Perfect Maeve Wiley Outfit
To understand the Maeve Wiley fashion expression, you have to understand Maeve Wiley – well, no one really understands Maeve, but we can most certainly try. The beautiful, witty and confident Maeve is played by Emma Mackey, who embodied this rebellious, yet intelligent and well-spoken character marvelously.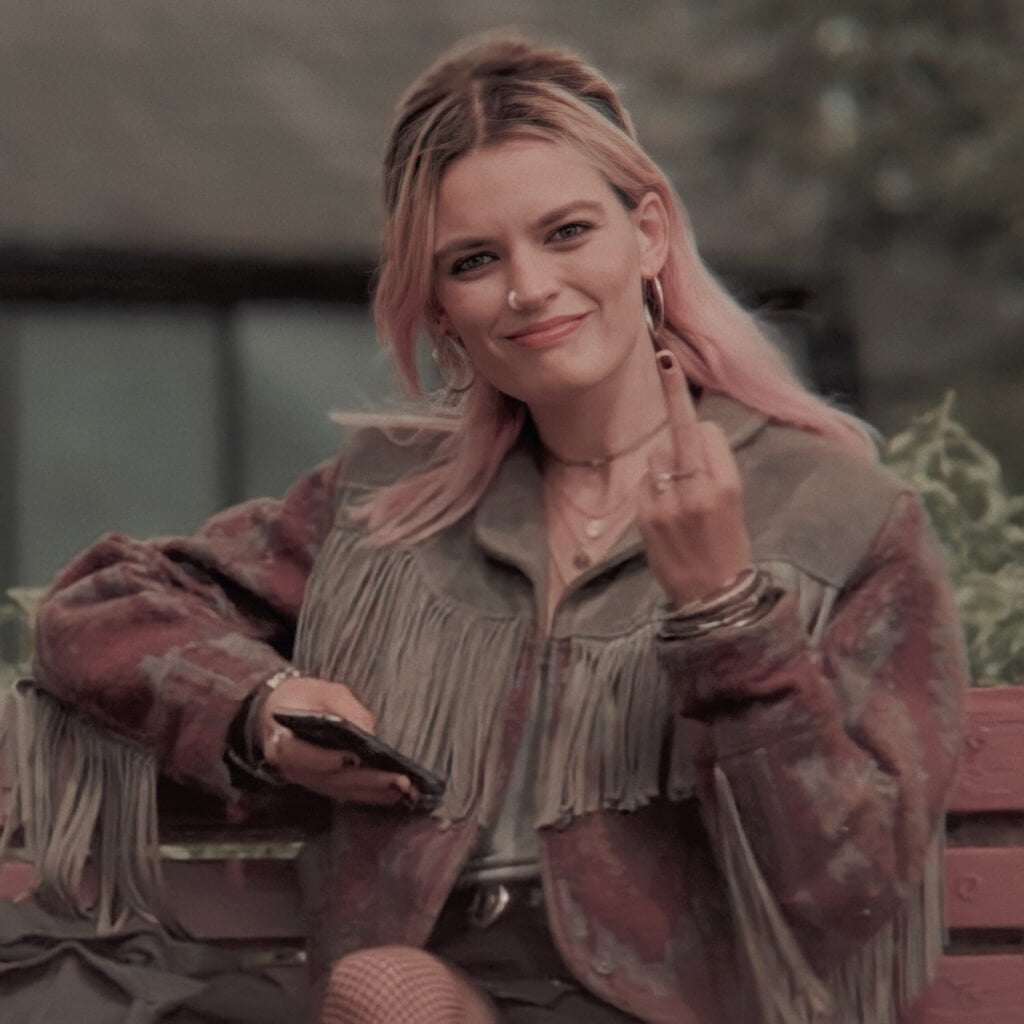 In the very beginning of the show, we are introduced to Maeve through a series of rude comments made to her by the other students. However, you can see right away by her clothes, makeup and hair that Maeve is not messing around.
"Funfairs are simply a distraction from the inevitability of death."

– Maeve Wiley, who must be fun at parties
Rumors about her spread like wildfire all the time, which results in a promiscuous public image that she doesn't even try to dispel anymore. The Maeve Wiley fashion concept has embraced this liberated and somewhat immoral idea of self-expression, but we absolutely love it. She is very often seen in colors such as black, gray, red, and white, as well as maroon.
If you're looking to be as badass as Miss Wiley, you might want to fill your closet with short plaid skirts, low cut shirts, statement leather jackets, grunge-inspired coats, and denim shorts. We would describe her style as bold, but dark, and she almost has that "rock star on a world tour" look!
Maeve Wiley's Hair and Makeup
Now we're talking! If you thought that our favorite Maeve Wiley outfits were the best thing on today's agenda, you're very wrong! Unlike many other high school characters from various Netflix shows, Maeve is not a fan of the "no makeup-makeup look" most of the time. Well, as the series progresses, and we see her walls come down, we actually do notice a bit less makeup.
Missing an Outfit Inspo? Submit your idea and we'll make it happen!
Maeve has a very signature eye look, and she doesn't shy away from framing those big doe eyes (have you heard about doe eyes and siren eyes?) with black eyeliner and dark eye shadow. Her face is flawless, and most of the time she just accentuates her beauty with some light contour and peach blush. Another very signature move are her bold lips – pick red, nude or maroon for best results!
A pro-tip, make sure you paint your short nails red or black to fully absorb the Maeve Wiley fashion inspiration and add some spice to the middle finger move.
What about Maeve's hair? We could say that her blonde look with the pink highlights (which reminds us a bit of Harley Quinn from Suicide Squad ) is probably the first thing you'd notice about her, and we love her because she isn't afraid to style a middle part, a side part, as well as a messy updo with it! Later in the series, she goes for a more natural, brunette look, and we see that this was her true color all along.
Maeve Wiley's Accessories in Sex Education
While many perceive her character as rude, we would say that Maeve is the perfect blend between feminine and masculine energy. Although she is confident and outspoken, which are often features movie directors give only to men, her fashion expression very much screams femme fatale. The elegant colors combined with the not-so-elegant and very-much-promiscuous clothing pieces give us a clear warning – Maeve is dangerous.
She very much enjoys accessories, and the most notable piece she wears is her beautiful nose ring that sits on the right side of her nose. It gives her a truly rebellious look, especially when combined with her layered necklaces. Hoops are also a good choice if you want to embody Maeve, but the biggest tell-tell sign would be her fishnets. If you think those are a sign of vulgarity, Miss Wiley would definitely give you a lesson on feminism and expression.
Our Favorite Look From Maeve Wiley
Finally, we made it – we can discuss one of our favorite Maeve Wiley outfits from the show. Why did we pick this one?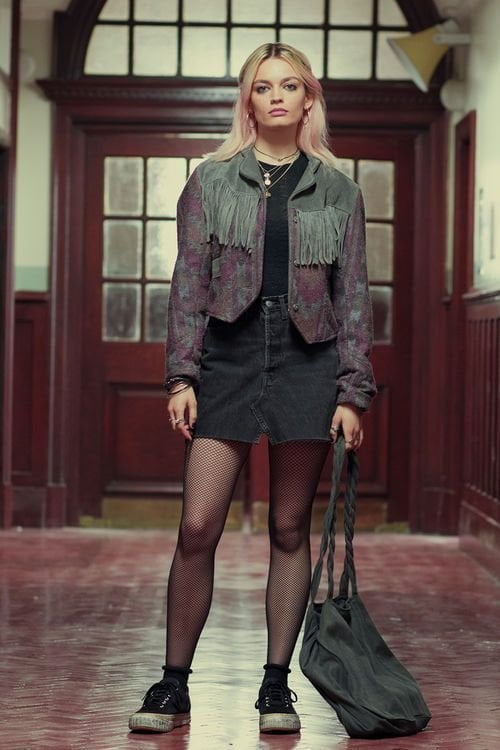 Firstly, we were absolutely fascinated by how simple all of these items are when they are apart, yet how complex and fashionable they look when combined.
The base of the outfit is simple: a black T-shirt, and a short, black denim skirt. Put some fishnets under the skirt, pair the look with some black Converse, and you've got yourself an All-Star look (pun intended) – but really, the dirtier the shoes, the better.
This teenage look is elevated with a fringe jacket and a large shoulder bag, making it a bit more suitable for older teenagers who tend to be more busy (or so they say).
The style would not be complete without the bold, dark eye makeup, the layered necklaces, and the simple, yet eye-catching bracelets. It's almost like there is no part of Maeve that isn't accessorized at least a tiny bit. If you're brave enough to add something wild to our Maeve Wiley clothes, get yourself a fake nose ring and be rebellious – Maeve would approve.
Monthly Newsletter
Add some spice to your style with movie set-inspired designs.