Outfits Inspired by Marianne from Normal People
Normal People is a 2022 mini-series allowing us to explore the loving and confusing relationship of our young protagonists, Marianne and Connell. If this show stole your heart the way it stole (and broke) ours, we are sure you're ready to relive those hauntingly beautiful memories by exploring some Marianne Normal People outfits.
Lorna Mugan, the stylist who dressed Marianne and Connell in Normal People, says that she had a wonderful time working with the actors. She even said that Paul Mescal, the actor portraying Connell, insisted on his necklace to be included in the movie the way it was described in the book.
Marianne and Connell are students that don't have too much in common, or that's at least what one would say in the beginning. He looks sporty and casual, while she looks uptight and is inspired by dark academia – let's explore her style a bit more, shall we?
Marianne's dark academia aesthetic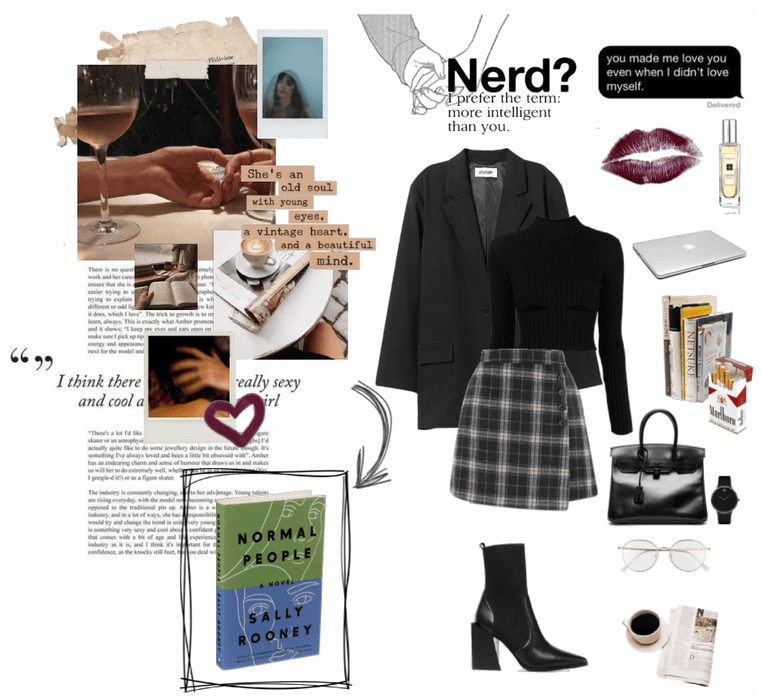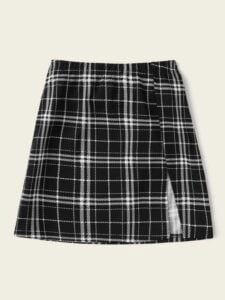 GET THE LOOK!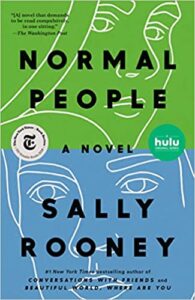 While reading the book, you have to do most of the visualization yourself, while the movie allows us to enjoy the fashion much easier. This set was created by @placebome.
You can most certainly take apart many of the interesting Marianne Normal People outfits you've analyzed yourself, but let's look at the big picture first. Marianne is intelligent, curious, sarcastic, and even inexplicably eccentric sometimes – however, this all seems to be a facade that protects her.
Marianne's style evolves through the series, and as she becomes more mature and confident, we see her wearing flashy jewelry and interesting textures. However, she remains an old soul.
If you want to dress like Marianne, you have to be inspired by dark academia, an aesthetic cherishing plaid, blazers, cashmere, suede, velvet, and wool. Neutrals such as brown, black, white, and grey, as well as pale blue, copper orange and emerald green are a must-have!
Marianne's corduroy copper mini skirt
Copper tones suit Marianne's fair skin very well, and while some think that her style is often inspired by teachers and academics, others think of poets and artists. There is something about her that makes clothing pieces, such as this beautiful copper skirt, look much more complex than they are.
Marianne's velvet midi dress
Marianne always makes sure to know where Connell is. Normal People, 2020, Hulu.
Although she often wears sweaters, oversized shirts, or vintage jeans, and doesn't care much for her make-up or hair, Marianne is known to be very beautiful when she prepares for a party. Although currently unavailable, Asos offers a strikingly similar dress.
Marianne's denim jumpsuit romper
As she rests in her house, Marianne doesn't bother too much with fancy clothes. Normal People, 2020, Hulu.
The childish, innocent look of Marianne often contrasts with her fiery attitude. In the first half of the series, she wears sweaters and rompers – she is merely a kid trying to force things to make sense. Her beautiful jumpsuit can be cuffed for a vintage effect, or ripped apart for a childish look.
MARIANNE'S MUSTARD SWEATER FROM NORMAL PEOPLE
The "not-a-couple" couple spends some time talking at the beach, looking at the waves. Normal People, 2020, Hulu.
If you've watched Normal People, you must be aware of the comfort and the coziness that these young protagonists seek in each other. Although they communicate openly, it often feels like some words remain unsaid. We love this comfortable open-front cardigan in a mustard tone, and we also suggest you get it in a size larger than yours to channel the comfiness Marianne likes.
Burgundy velvet blazer worn by Marianne in Normal People
Connell acts protective over Marianne as they approach a night to remember. Normal People, 2020, Hulu.
Marianne has a slim figure, and although she shows it off occasionally, she prefers to cover her shoulders most of the time. The elegance Marianne pulls off when she combines big jewelry with a blazer is unmatched and surely fits in her dark academia aesthetic.
Marianne's normal people elegant scarf
A more mature Marianne continues her studies in a new environment. We can easily notice that she's wearing much more make-up, and her style has evolved. She now wears her hair down, which used to be a very rare occasion back home. She wears a beautiful scarf around her neck to tie (no pun intended) the whole look together.
Summer floral dress worn by Marianne in Normal People
Marianne's summer style was quite simple – she often looks as if she doesn't care much about her clothes, but the whole look ties well together. She is wearing a beautiful, flowy summer dress that captures the Mediterranean aesthetic well that might not be the most expensive one out there, but it lets her natural beauty shine through gracefuly.
These are our favorite Marianne Normal People outfits, but it's so hard to choose when there is so much beauty and grace surrounding the actress and the character names Marianne Sheridan played by Daisy Edgar-Jones Although her and Connell remain indecisive about many things, we are sure you will be determined to introduce some new staple pieces in your wardrobe now that you are inspired by Marianne.