Steal the Look – Dress Like Hayley from The Originals
Add a touch of cinematic magic to your wardrobe with our roundup of daring and hip movie-inspired outfits. We'll show you how to dress like Hayley from The Originals with our selection of chic and stylish pieces. Slip them on and step into the spotlight like a star with these iconic looks from The Originals.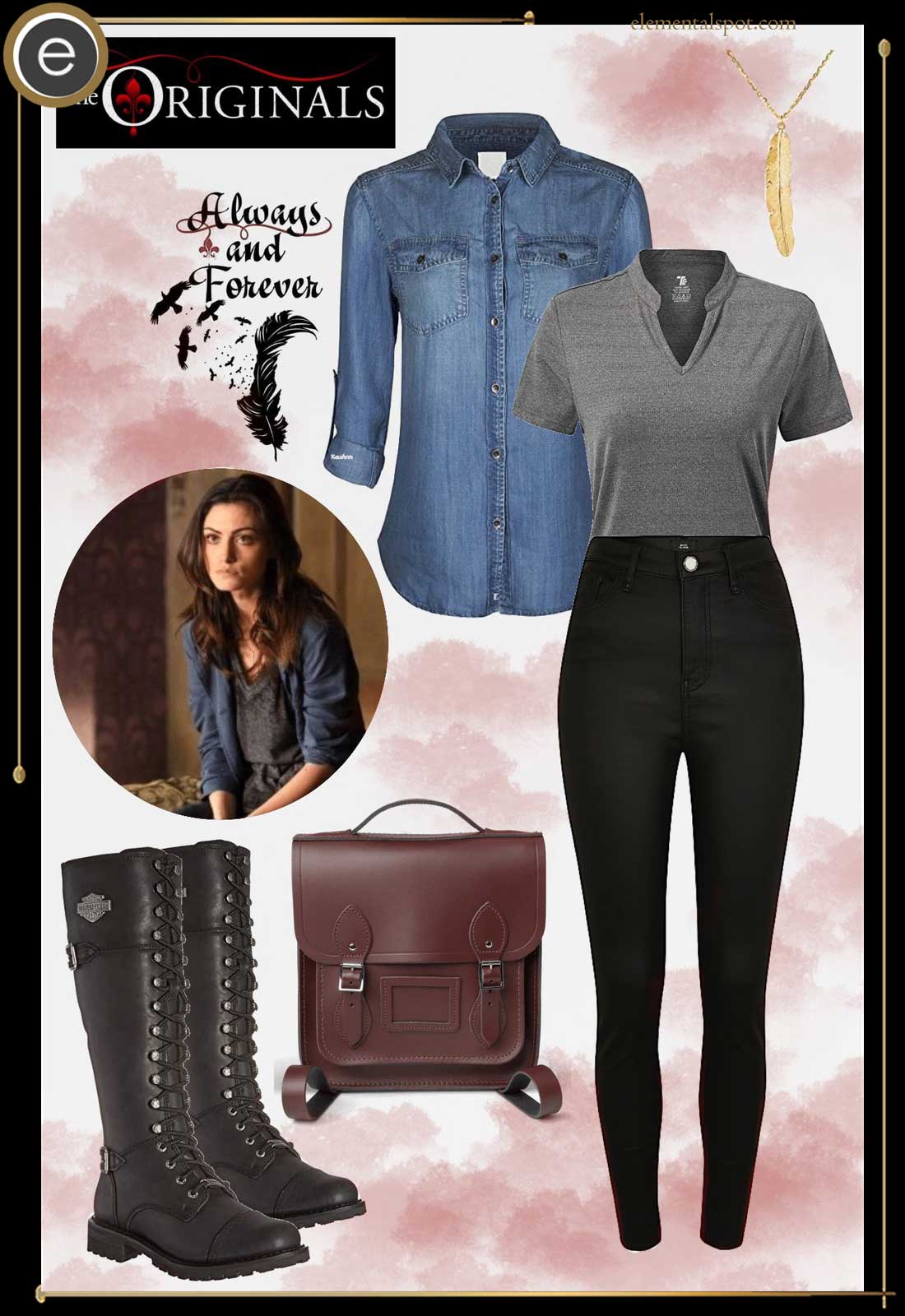 Shopping List for Hayley from The Originals Outfit
When the L.J Smith book series The Vampire Diaries was adapted into a smash hit television show, it was no surprise that The CW saw an opportunity to build on that success with the release of a spin-off. So when The Originals (2013-2018) was released it quickly became the go to supernatural drama for young adults and fashionistas alike. With a character list full of fashionable vampires, for most it would be hard to stand out from the blood thirsty crowd but not for this werewolf, in her perfect tomboy Hayley The Originals outfit.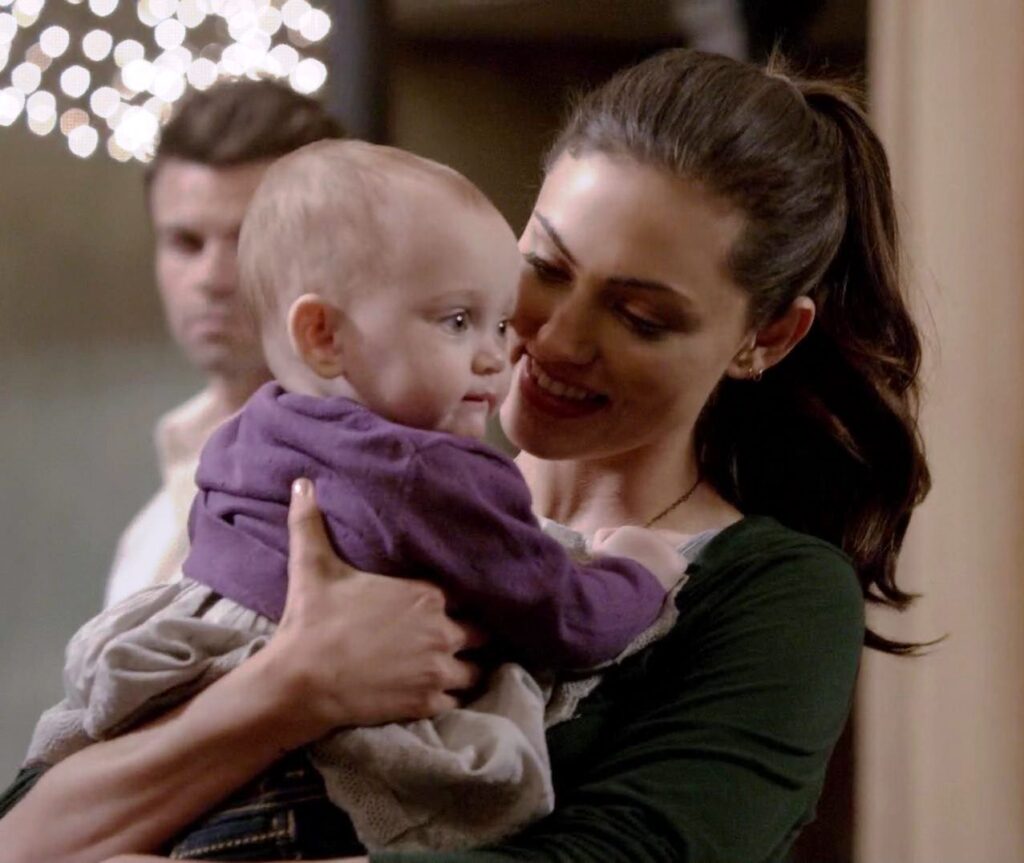 Set in New Orleans, The Originals follows the story of the Mikaelson siblings, the first vampires, as they return to the city they built to reclaim what was once theirs. As they encounter supernatural beings from witches to werewolves, alliances are made and broken and families need protecting.
Hayley Marshall, who first appeared in The Vampire Diaries (2009-2017) is on a mission to learn where she came from and find her biological parents, when she falls pregnant with hybrid Original Klaus' child. A werewolf with Labonair bloodlinks, later rising to the position of alpha of the Crescent wolfpack, Hayley becomes a hybrid herself while carrying her daughter Hope , the first natural tribrid (whose style we have discussed here).
Tomboy Styling: Studying the Hayley The Originals Outfit
Like many of the core characters of The Originals, Hayley's style had already started to take shape in The Vampire Diaries. So it was up to season one's costume designer Jennifer Bryan to build on it and create a darker, more mature Hayley The Originals outfit to fit the new show's feel.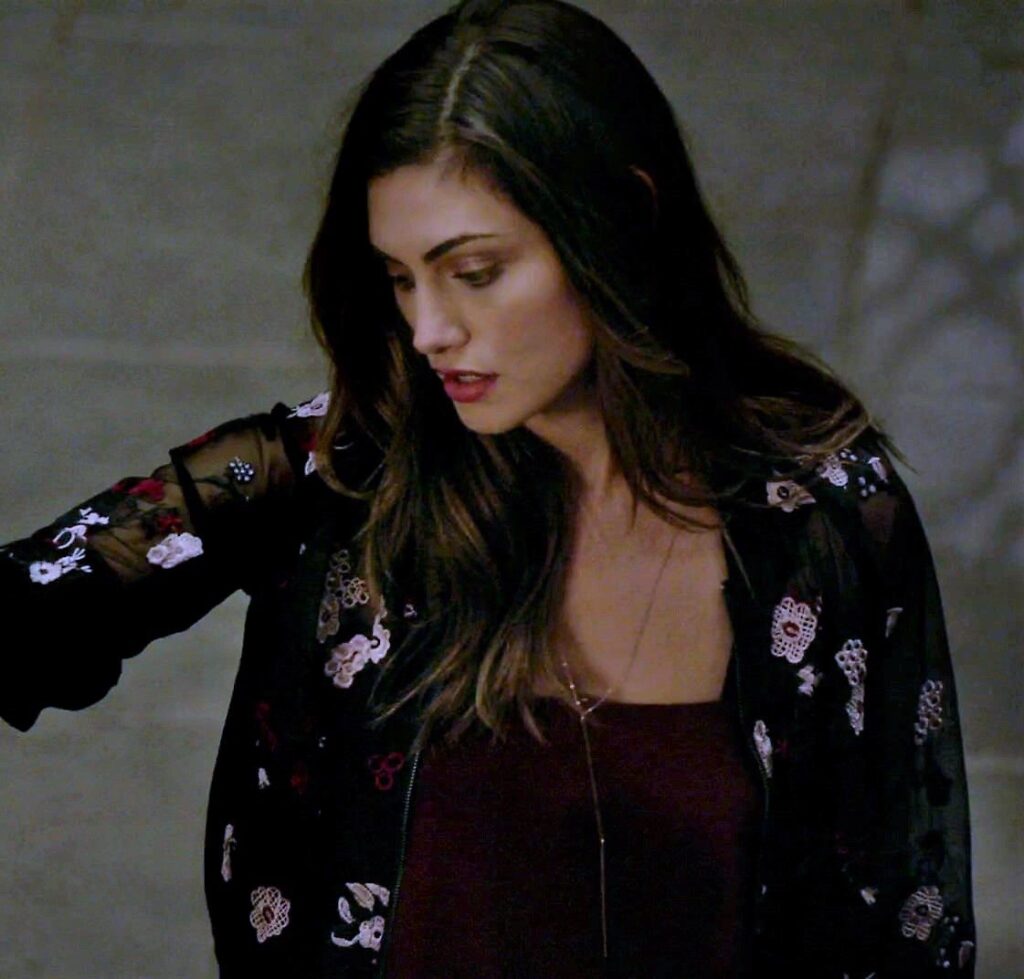 Hayley, played by Phoebe Tonkin, was reluctant at first to connect with the Mikaelsons. But even after finding a sisterly bond with Rebekah and a budding romance with Elijah, it is her tough as nails attitude that really helped to mold her into the strong, reliable and tender mother that we see on screen. With touches of this softer side even trickling into her usual wardrobe of tomboy outfits.
With a style that closely represents her wolf form of soft gray and brown fur, Hayley likes to stick to a color palette of earthy tones and soft natural prints of simple florals when creating her wardrobe. Browns, creams and greens are mixed with slate grays and the odd plaid to give her tomboy look a down-to-earth and outdoorsy feel.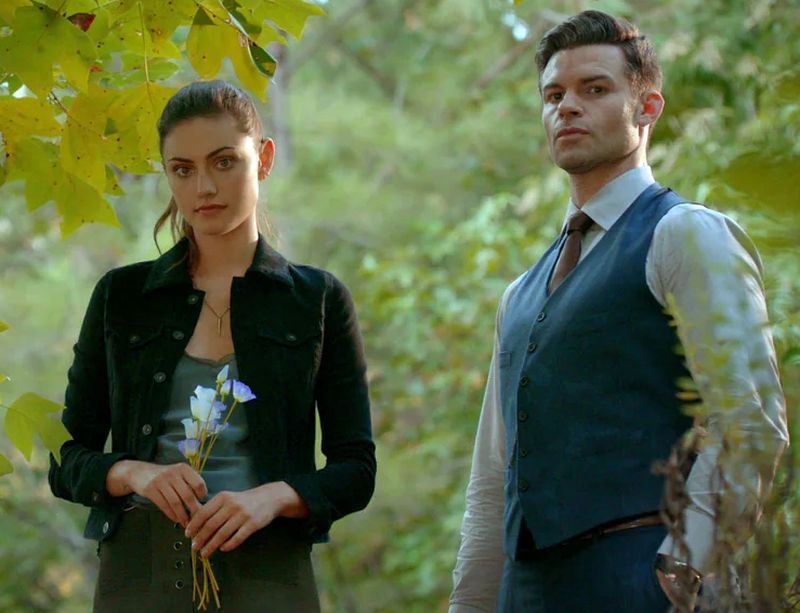 Having a closet bursting with jeans, tank tops and shirts, Hayley goes for comfort and practicality over style or designer pieces, the complete opposite of Rebekah in her mature fashionable wardrobe. But her simple but modern style, reflects her journey of self discovery with that edgy feel that has come from years of having to look out for herself.
But let's not forget those moments of tenderness, especially when pregnant, that saw Hayley start to add in some feminine dresses and skirts to her wardrobe.
Missing an Outfit Inspo? Submit your idea and we'll make it happen!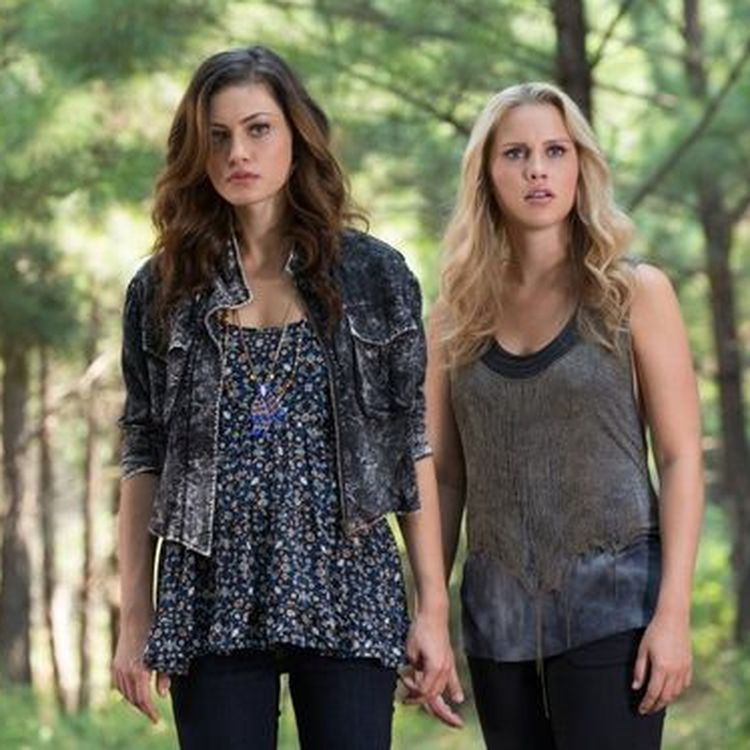 Yet to make sure the floral prints, floaty tops and mini skirts worked for a typical Hayley The Originals outfit they were often paired with leather accessories. Chunky lace up boots or belts as well as fashionable leather or denim jackets, to keep that edge that she was so well known for.
Dark Hair, Smokey Eyes and Understated Jewelry of Hayley
Hayley's naturally dark hair is without a doubt one of her defining features, mirrored in the fur of her werewolf form. Worn long and loose around her shoulders, she prefers to wear her hair parted to the side with a slight curl through the ends. Only pulling the shiny locks back into a styled ponytail or french braid on a rare occasion.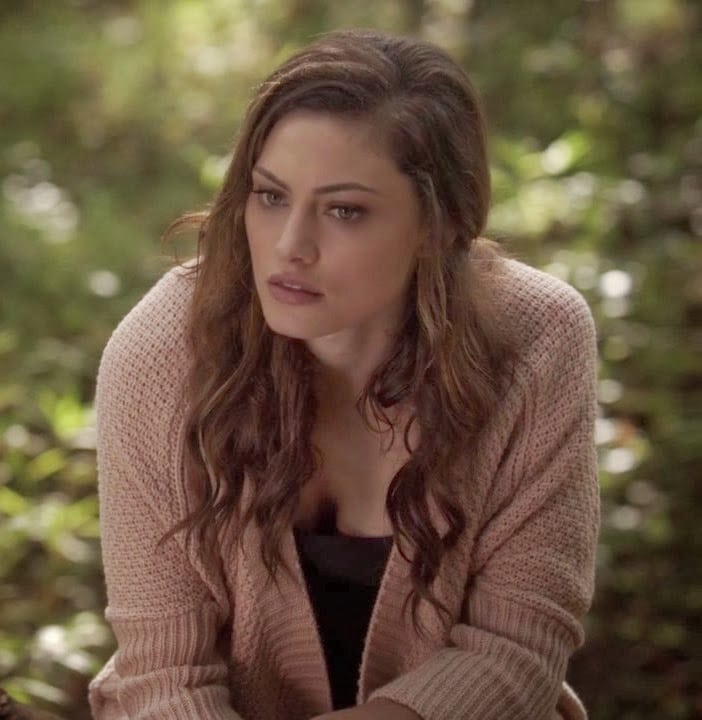 Yet in contrast to her tomboy appearance Hayley often finishes her looks with make-up and groomed dark eyebrows that frame her face.
With her flawless complexion only needing highlighted by some rosy pink blush, she instead focuses her attention on her eyes. Doing a soft smokey eye with brown eyeshadows, black eyeliner and mascara, before adding a mauve coloured matte lipstick to finish the look.
However, a fan of accessories, a Hayley The Originals outfit wouldn't be complete without a selection of jewelry. With no favorite pieces, she can go from small dainty gold hoops to dangle earrings, chains to long pendants and even a few chunky metal rings. She does try to keep her looks understated though, going back to her tomboy roots, by not wearing too much jewelry at once.
Getting That Down-to-Earth Feel: Steal a Hayley The Originals Outfit
The Hayley The Originals outfit featured in our collage above shows a typical representation of her character, sticking to all her style secrets to create her perfect tomboy look.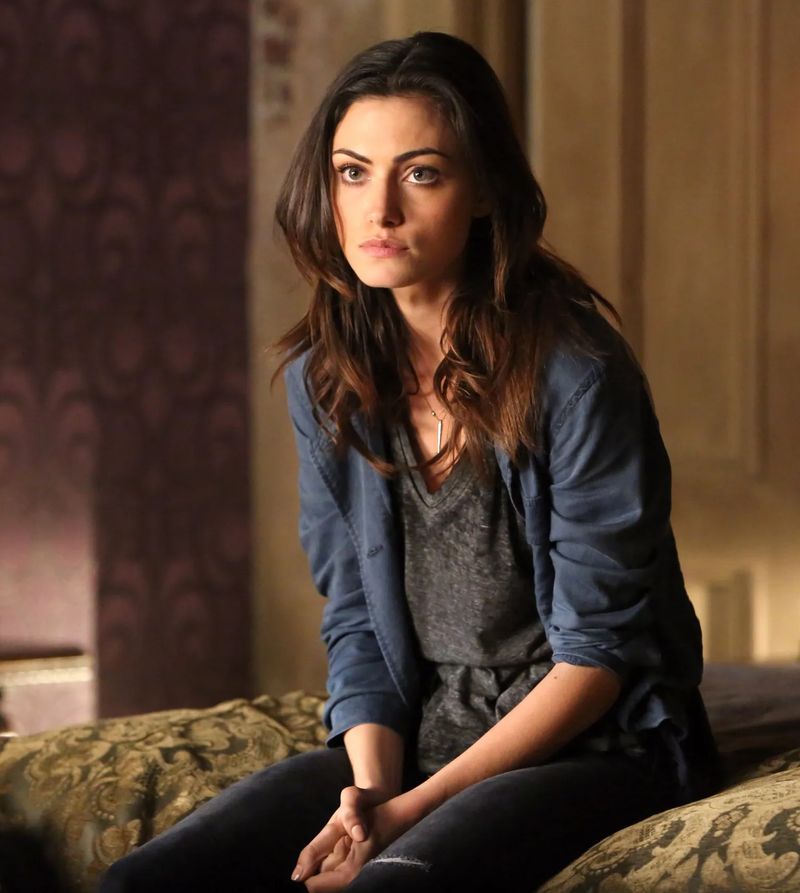 Like all of Hayley's outfits this one also has her down-to-earth outdoorsy feel, that she has created with the use of her earthy color palette. Pairing black skinny coated jeans, that give the look of leather, with a slate gray polo and chambray long sleeve shirt worn open and with the sleeves rolled up.
Sticking with her dark and earthy tones, Hayley adds in some black knee-high lace-up boots and an oxblood colored leather backpack. Before styling her dark brown hair down and loosely curled falling over her shoulders.
Her flawless complexion is contrasted by her smokey eyes, finished with black eyeliner, a little mascara and perfectly groomed brows to frame her face. A softer natural pink lip along with some dainty gold hoop earrings and a feather pendant complete Hayleys simple yet modern look.
They might not have been a couple in the show, instead just co-parenting their daughter together, but Klaus and Hayley's looks are very similar. With them both favoring simplicity and comfort, this Hayley The Original outfit would pair well with Klaus' wardrobe, particularly his leather blazer and wool overcoat look.  
Monthly Newsletter
Add some spice to your style with movie set-inspired designs.