Steal the Look – Dress Like Klaus from The Originals
Add a touch of cinematic magic to your wardrobe with our roundup of daring and hip movie-inspired outfits. We'll show you how to dress like Klaus from The Originals with our selection of chic and stylish pieces. Slip them on and step into the spotlight like a star with these iconic looks from The Originals.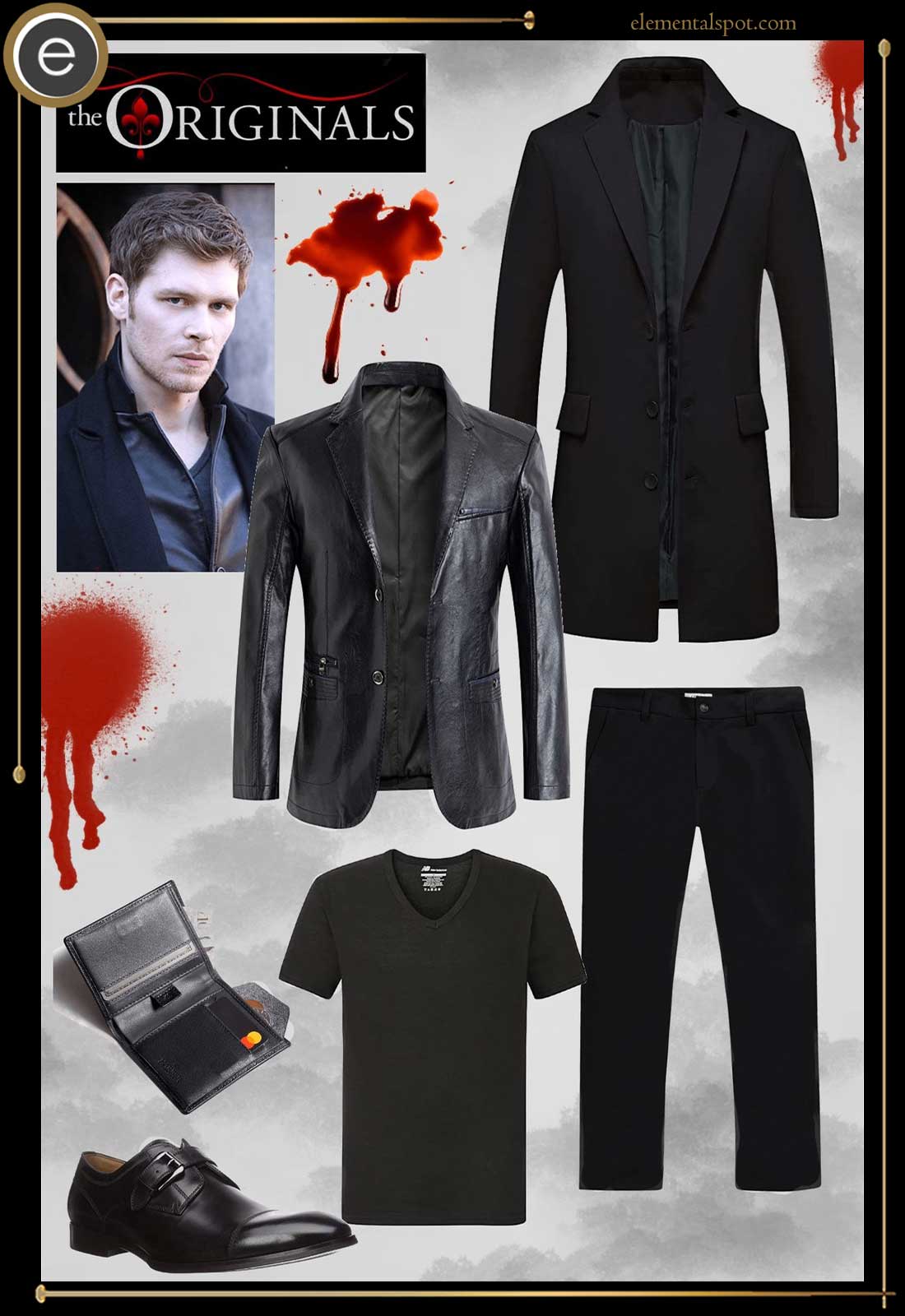 Shopping List for Klaus from The Originals Outfit
In 2013, when The Originals first debuted people eagerly awaited the continuing story of the Mikaelson family. Falling in love with the stylish and more mature feel of the show, with some even saying it went on to outdo its predecessor. But as well as family dynamics there was the anticipation of a wardrobe department full of dark and brooding costumes. With none more recognisable than a typical Klaus The Originals outfit.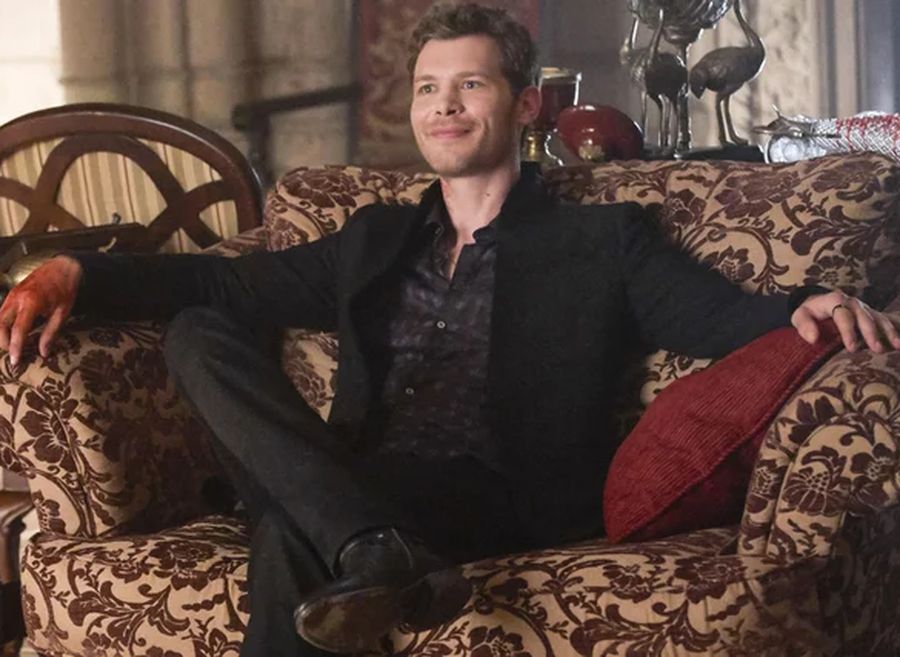 With the action shifting from Mystic Falls to New Orleans, the show's focus also moves on to the three Mikaelson siblings, Klaus, Elijah and Rebekah. Known as 'The Originals' because of their legacy as the first vampires to ever exist, the trio return to the city they built and once ruled over to reclaim New Orleans as their own.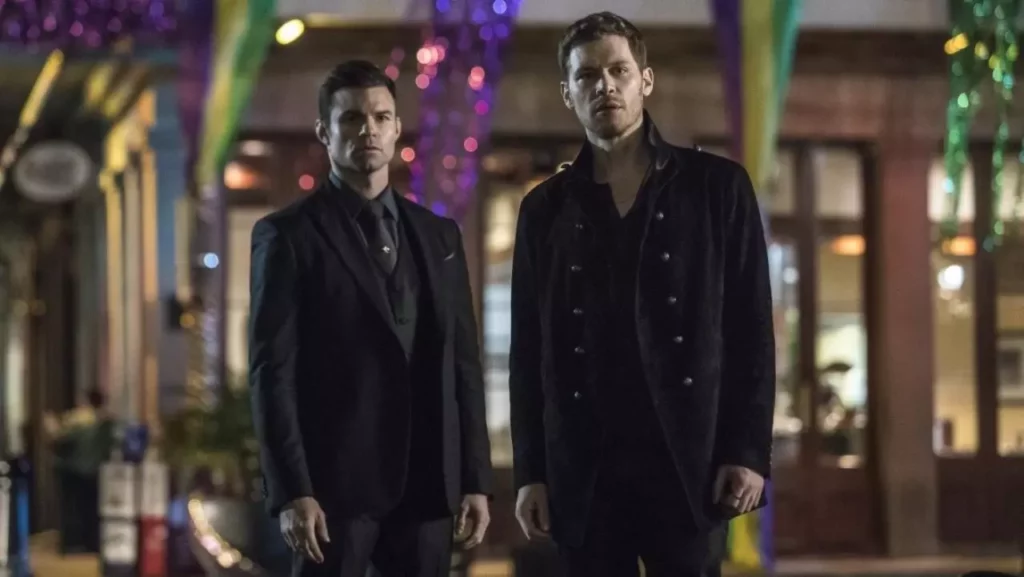 Klaus, the hybrid son of a witch and a werewolf, who was turned by his mother's dark magic is one of the most powerful vampires, and ancient forces there has ever been.
His unassuming nature often fools people into believing he is more compassionate than he is. But after a cruel upbringing at the hands of his father that has left him emotionally damaged, Klaus won't allow his daughter Hope to suffer the same fate. Instead trying to show her a softer, more caring side of himself.
A Modern and Casual Klaus: The Wardrobe of an Original Vampire
With his signature style already well established in The Vampire Diaries by costume designer Leigh Leverett, little has changed by the time we see him in his typical Klaus The Originals outfit in the highly anticipated television spin-off.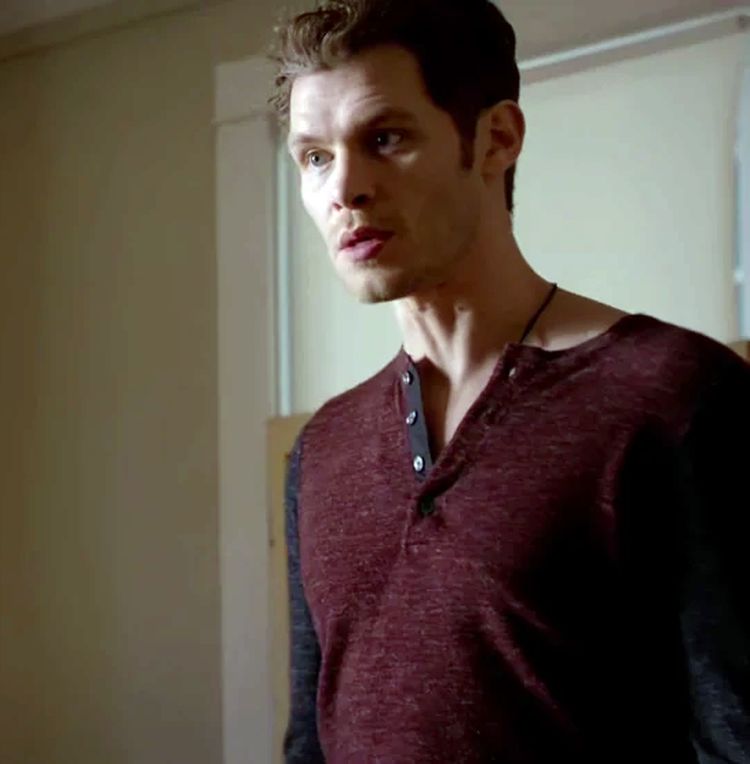 However, for someone who has lived for over a thousand years, and seen the rise of almost every fashion trend going, Klaus has settled for a very modern and casual look. Doing away with the finery and splendor of his years as a nobleman.
Instead preferring a typical American style of dressing, very similar to our favorite teen vampire Edward Cullen.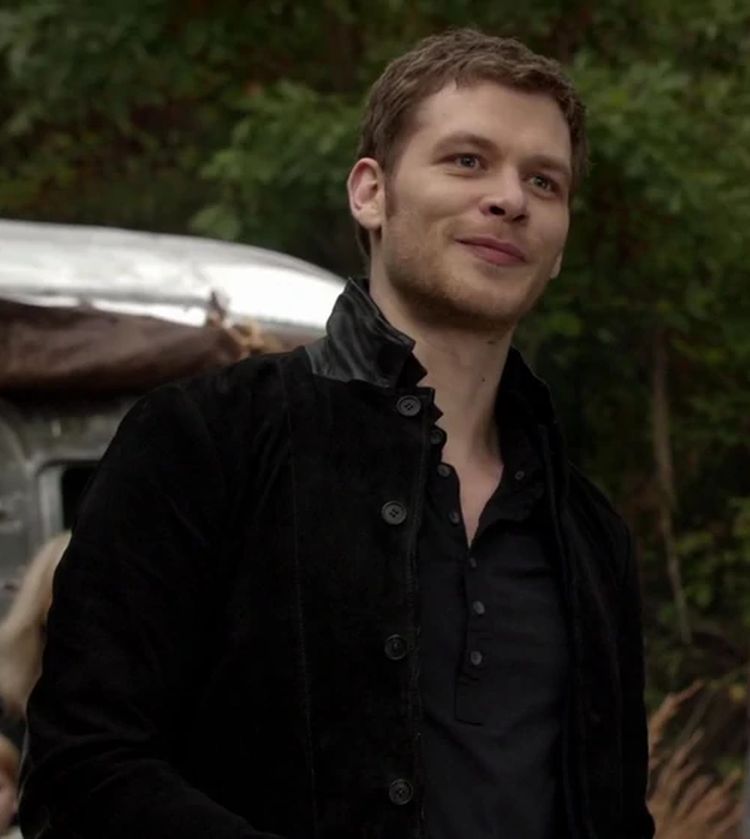 Yet as you would expect from an Original, Klaus portrayed in the show by Joseph Morgan, is the definition of dark and brooding. Staying away from colors and prints, instead sticking to a stereotypical wardrobe of black clothes, with hints of deep reds and navy to emphasize his dark and dangerous nature.
Missing an Outfit Inspo? Submit your idea and we'll make it happen!
With a wardrobe full of jeans, long sleeved t-shirts and casual shirts, with only the odd suit, Klaus is consistent in his fashion choices. Remaining nonchalant, knowing that he doesn't need to use clothes to express his power or strength, instead aware that his reputation and lineage will do that for him.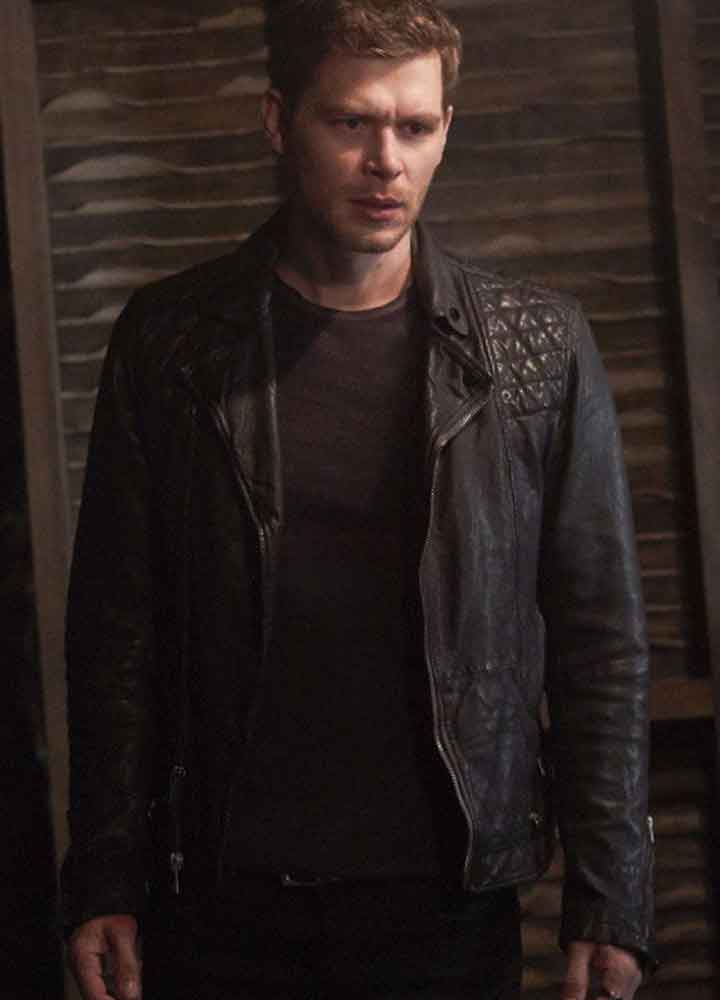 It is no surprise then that his simple style relies on the same pieces over and over again, such as his henley long sleeved t-shirts that he has in a variety of dark colors, or his love of jackets. From leather to wool, no Klaus The Originals outfit has that intensity or polished finish until he adds a jacket.
Blue Eyed, Blond Haired With a Charming Smirk
Known for his handsome young appearance, and charming smirk our blue eyed, blond haired Original hybrid can wield immense power over the people drawn to him by his good looks. Even werewolves can't resist him, if his one night stand with Hayley Marshall, that resulted in their daughter Hope, is anything to go by.
With his dark blond hair worn short and curled, and his naturally pearly white complexion Klaus doesn't bother spending time on grooming, especially now that he is sticking with a more casual unfussy look. Which seems to be working for the baby faced one thousand year old.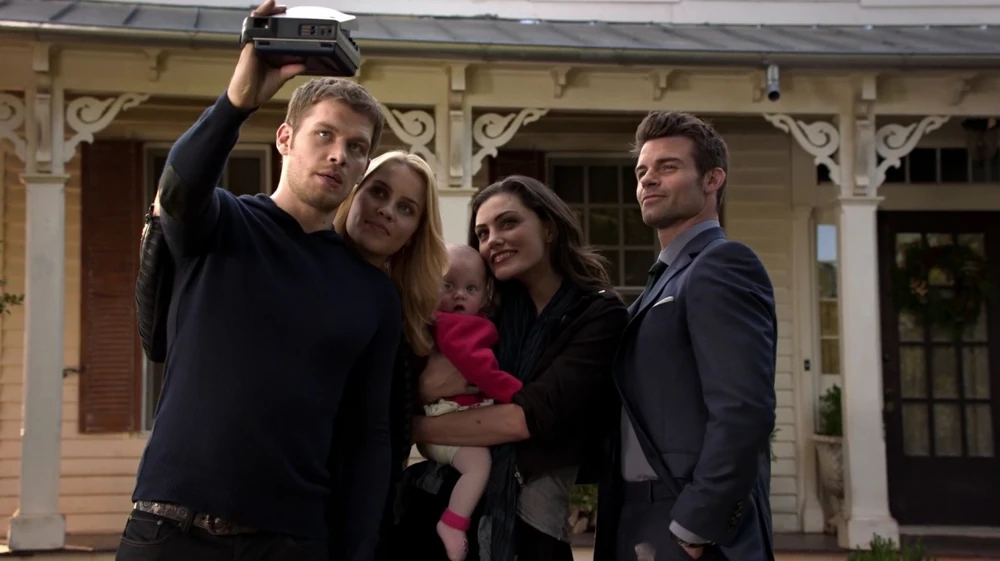 Still no Klaus The Originals outfit would be complete without a few pieces of added jewelry. A few leather bracelets, necklaces and chains are worn by the troubled vampire, but none are as important as his starling necklace from his mother. Although she tricks him into wearing it to hide her affair and stop his werewolf bloodline from being triggered, a gift from his mother is still very important to him, making him feel loved and cherished.
Dark and Brooding: Steal Klaus' Leather Blazer and Wool Overcoat Look
When it came to picking a Klaus The Originals outfit to steal, there were endless choices to choose from. However, the look we went for in the collage above has that simple dark and brooding energy expected of one of the most powerful vampires to ever have lived.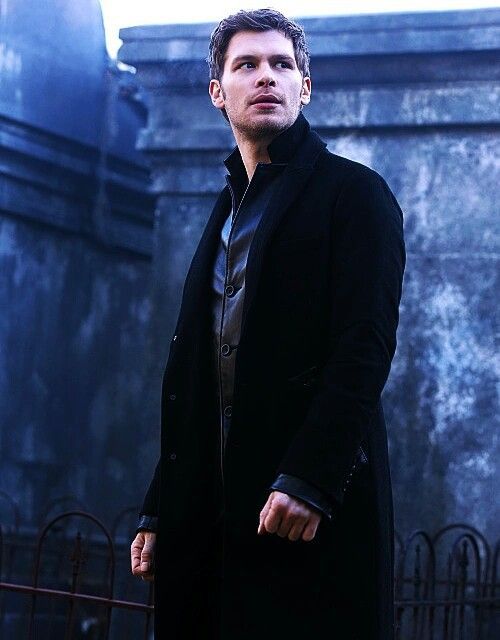 Let's recreate Klaus The Originals outfit
Like most of Klaus' outfits this intense look is made up of clothes in his favored color of black. While still being the perfect look to steal his style with the simplicity of the pieces that can be mixed and matched to also create his other looks.
This Klaus The Originals outfit gets its dark and brooding feel from the pairing of the casual and more formal pieces. Starting with the black pants with a simple short sleeved v-neck t-shirt and matching black leather loafers.
He stays with black and finishes his look with a fitted black leather blazer, worn buttoned up, over his t-shirt and pants. Before also adding a long black wool overcoat, giving his casual look a more polished finish.
His usual leather jewelry is missing from this look, but he does carry a leather bifold wallet with him.
Not one for many shows of humanity the tortured and emotionally damaged hybrid does however love his family, especially his favorite sibling Rebekah and his only child, tribrid daughter Hope. So it wouldn't be a surprise if that bifold wallet has a couple of family photos finishing off his Klaus The Originals outfit perfectly, by hiding his softer, kinder side in his pocket.
Monthly Newsletter
Add some spice to your style with movie set-inspired designs.