Dress Up Like Edward Cullen from Twilight
If you are looking for a good Edward Cullen costume for Halloween or a big cosplay event, here's the winning formula for creating the most exciting outfit of the party! Let's see how to dress up as Edward Cullen from Twilight.
Costume or Outfit Guide For COSPLAY & HALLOWEEN
Edward Cullen from Twilight Costume or Outfit Guide
Shopping List for Edward Cullen from Twilight Costume & Outfit
Edward Cullen is one of the vampires from the hit Twilight books and films. This popular character known for his love for Bella Swan made Robert Pattinson a global sex-symbol. From pale translucent skin to a good pair of fangs, here's how to create the perfect Edward Cullen costume.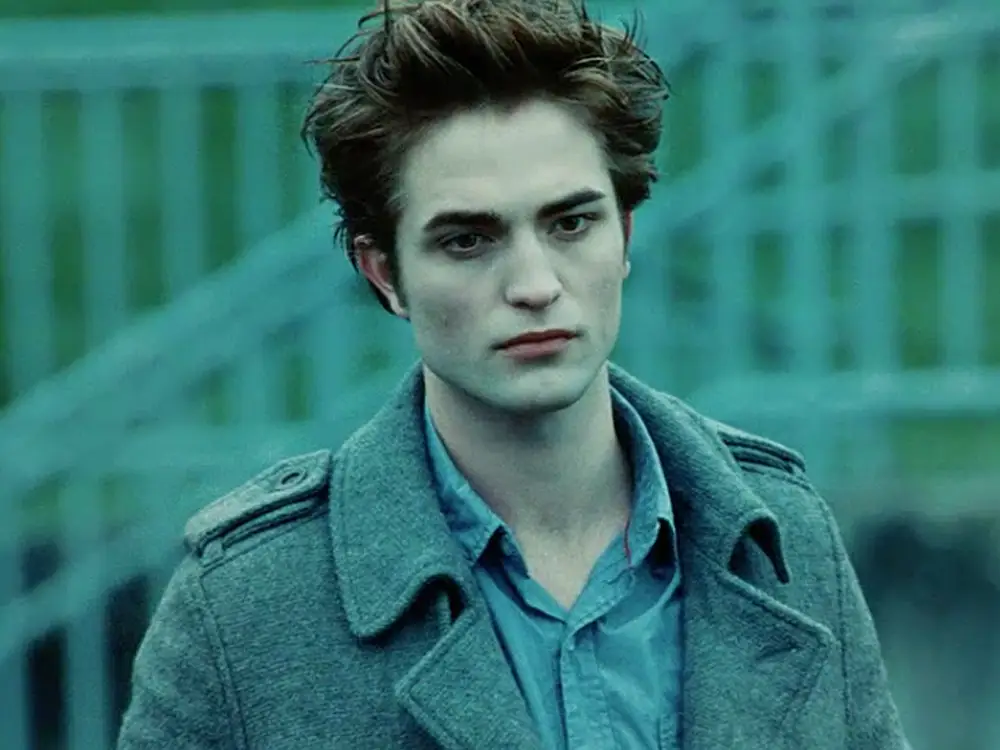 Who is Edward Cullen?
Edward Cullen is a teenage vampire from Twilight, the highly popular books written by Stephenie Meyer.
As told in the books, Edward was born on June 20, 1901, in Chicago, Illinois, and was frozen in his 17-year-old body as he died of Spanish flu, when he was transformed as a vampire by Dr. Carlisle Cullen. A member of the Olympic Coven, Edward only drinks animal blood and has the special ability to read minds. He falls in love with Bella Swan shortly after arriving in Forks. Edward knows he could easily kill Bella, a fact that torments him so much that he decides to leave Forks with his family. However, he eventually comes back because he realized he couldn't live without her. Edward marries Bella in Breaking Dawn and they have a daughter, Renesmee.
Edward Cullen costume and accessories
Edward Cullen is known for his pale skin and instantly recognizable outfit. To become this iconic vampire, you'll first have to slip on a navy t-shirt and a pair of black skinny jeans. Throw a black jacket over your t-shirt and complete the look with a good pair of black sneakers.
To perfect your Edward Cullen costume, you will have to use some makeup to mimic the vampire's undead complexion. Start by putting on the lightest foundation you can find. It must be as close to white as possible. To replicate Edward's high cheekbones, contour your face with a contouring brush and a slightly darker shade of foundation. In order to really showcase the vampire's undead look, apply some dark eyeshadow to the eyes, taking care to apply some of it under the eyes as well. Finally, add some glossy lipstick to your lips, and take off the excess with a cotton ball.
With the right outfit and your realistic makeup, you'll fool everyone into thinking you're a vampire with this Edward Cullen costume!
Missing an Outfit Inspo? Submit your idea and we'll make it happen!
Monthly Newsletter
Subscribe and get your Halloween costume ideas from us each year.