From the official site
The film follows the journey of a successful real estate developer, played by the talented Jeremy Piven, who hails from Delco just like the writer, Greg Lingo. As his career flourishes, he leaves his hometown behind but returns for a visit and faces a tough decision. He must decide whether to demolish a beloved neighborhood bar for a profitable real estate project or not. Along the way, he reunites with a cast of colorful Delco characters and old friends from the neighborhood. Lingo began crafting this movie over a decade ago.
The film features an all-star cast including Piven, Bruce Dern, Taryn Manning, Jamie Kennedy, Cathy Moriarty, Jack McGee, Zach McGowan, and Cheri Oteri. The cast brings a mix of comedic and dramatic performances, adding depth and complexity to the characters.
The story is inspired by the neighborhood where Lingo grew up, with the neighborhood being a character in the film. The characters are also tangentially related to what ultimately got shot on the screen, bringing a sense of realism to the film.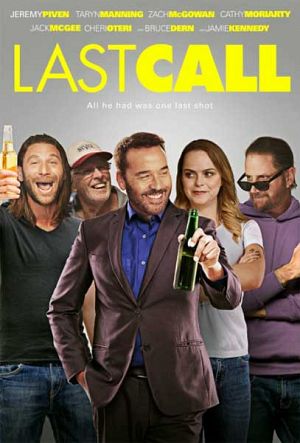 Pilladi and Lingo's collaboration on the script was a learning experience for Lingo, who did not have a filmmaking background.
This is the first time and I do not have a filmmaking background. This was completely unchartered territory for me, and it was really fun and exciting and different.

Greg Lin go
Pilladi taught Lingo about the budget and time it would take to film different scenes, and how to make the project manageable while still maintaining its integrity. The result of their collaboration is a film that received great feedback from the cast and other readers.