Dress Up Like Squints from The Sandlot
If you are looking for a good Squints costume for Halloween or a big cosplay event, here's the winning formula for creating the most exciting outfit of the party! Let's see how to dress up as Squints from The Sandlot.
Costume or Outfit Guide For COSPLAY & HALLOWEEN
Squints from The Sandlot Costume or Outfit Guide
Shopping List for Squints from The Sandlot Costume & Outfit
There is nothing like a little bit of childhood nostalgia to inspire you when looking for your next cosplay or dress-up idea. For many people, 20th Century Fox's The Sandlot (1993) will bring back fond memories of their own childhood summer adventures with their best buddies. But with so many characters to choose from, why not follow this guide and recreate your own glasses wearing smart aleck of the group with a Squints costume.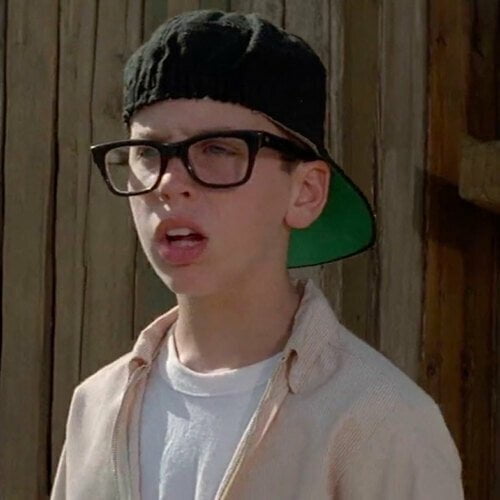 What is The Sandlot and Who is Squints
The 1993 American coming-of-age comedy, set in the summer of '62 in a Los Angeles suburb, tells the story of a group of baseball playing friends when new boy Scotty Smalls wants to join their team. Taken under the wing of their baseball prodigy leader, Rodriguez, the other Sandlot boys who had initially laughed at Scotty, eventually decide to follow his lead and let a summer of crazy adventures start with their new friend.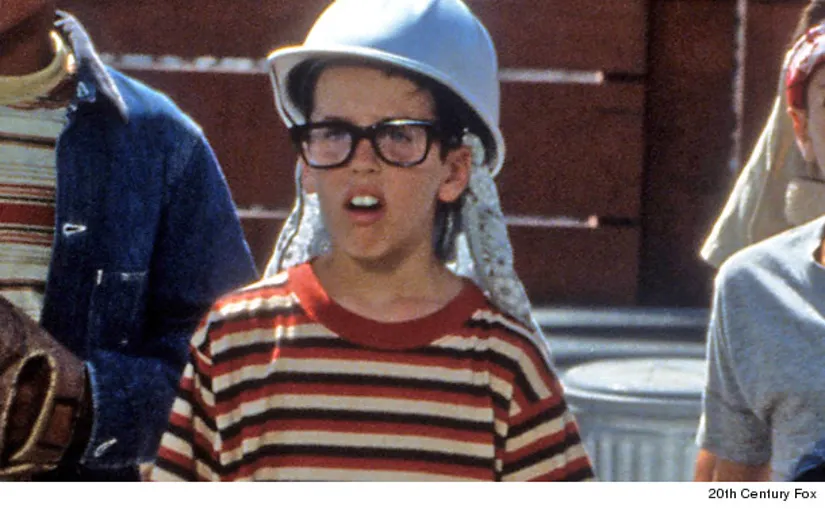 Michael "Squints" Palledorous, played by Chauncey Leopardi, gets his nickname from the thick black plastic framed glasses that he is always squinting through to see. The grandson of the former Police Chief, it is Squints who retells the legend of the man-eating dog "The Beast" and his mean owner, who live behind the Sandlot. Setting the group of boys off on a dangerous adventure when they need to retrieve a signed Babe Ruth baseball that has accidentally ended up in The Beast's garden.
Getting Squints Look
Costume designer Grania Preston was incharge of creating the looks for our group of baseball playing children, keeping the costumes simple and appropriate for their summer of fun.
To recreate your own Squints costume you will want to start by getting a black, red and white striped short sleeved t-shirt that you can wear with a pair of dark blue denim jeans. Turn up the hems to give them an authentic Squints feel, then finish by adding some white converse.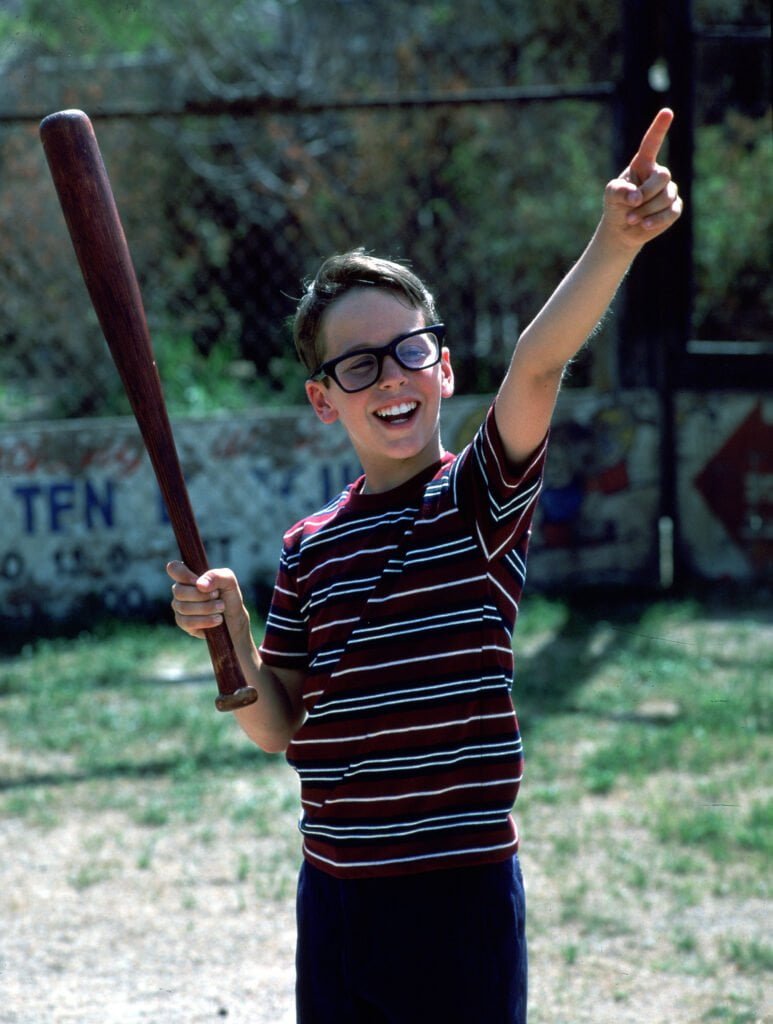 There isn't going to be any need for hair or make-up styling to perfect your Squints costume, so instead of worrying about his short dark hair just get yourself a baseball cap and wear it backwards like Squints does in the movie.
Though an important part of recreating his look is his glasses, as they were the reason he got his Squints nickname in the first place. So to get an unmistakable resemblance you are looking for a pair of black plastic square framed glasses, with thick lenses and a squinting look when you have them on.
Finishing Touch for the Perfect Squints Sandlot Costume
Now that your Squints The Sandlot costume is nearly complete, finish the look by adding in a baseball glove and ball for the gutsy game obsessed kid, and you are ready to go.
You could even turn your costume into a group cosplay and rope some friends in to dress up as the other young baseball players from the Sandlot.
Missing an Outfit Inspo? Submit your idea and we'll make it happen!
Monthly Newsletter
Subscribe and get your Halloween costume ideas from us each year.