Dress Up Like Yeah-Yeah from Sandlot
If you are looking for a good Yeah-Yeah costume for Halloween or a big cosplay event, here's the winning formula for creating the most exciting outfit of the party! Let's see how to dress up as Yeah-Yeah from Sandlot.
Costume Guide For COSPLAY & HALLOWEEN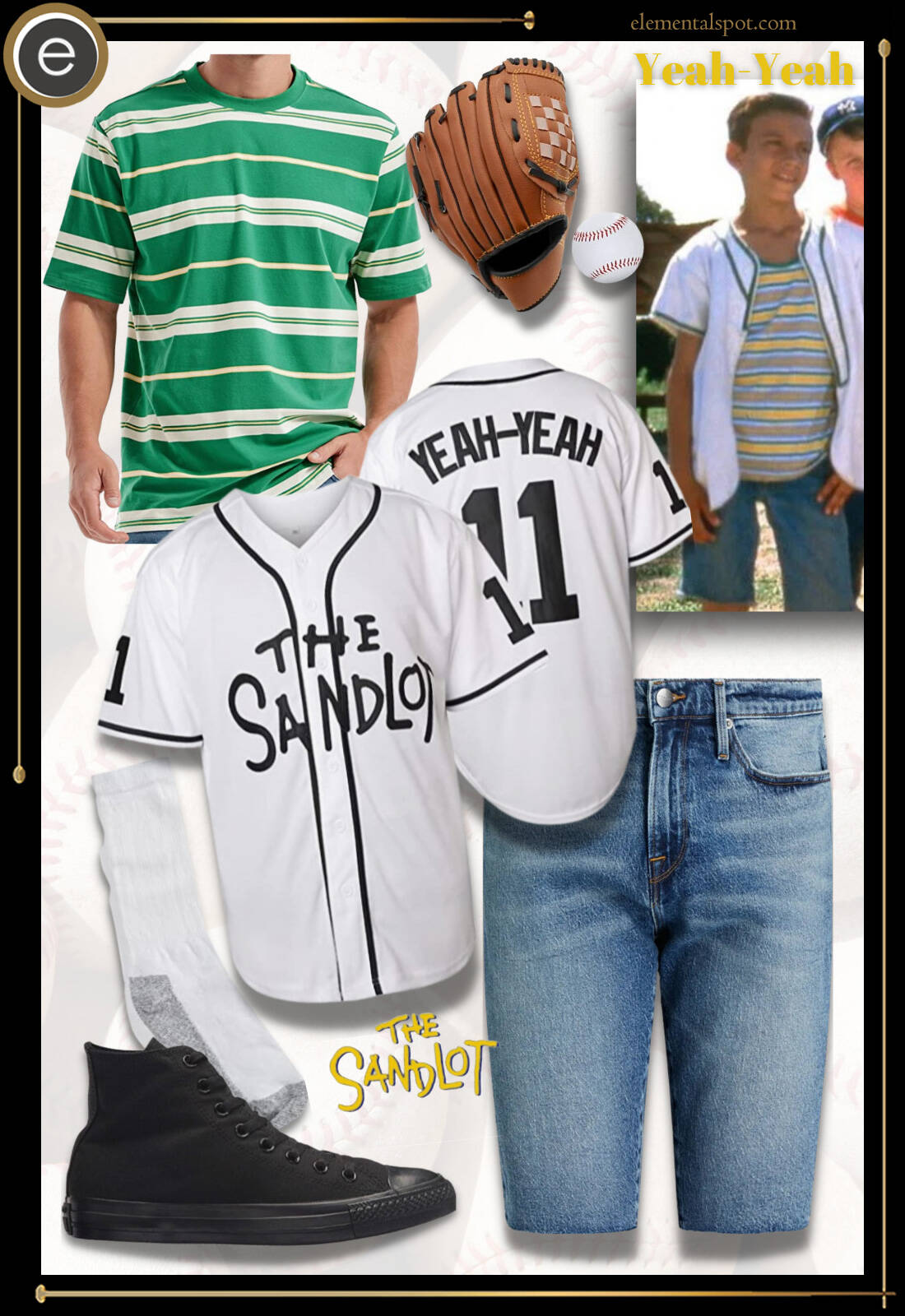 Yeah-Yeah from Sandlot Costume Guide
Shopping List for Yeah-Yeah from Sandlot Costume & Outfit
Looking to dress up like Yeah-Yeah from Sandlot? You're in the right place! In this article, we'll provide a comprehensive shopping list and step-by-step instructions for creating your own Yeah-Yeah costume. Whether it's for a dress-up party, cosplay event, or just for fun, you'll have all the information you need to recreate this iconic character's look.
Who is Yeah-Yeah?
Yeah-Yeah, played by actor and musician, Marty York, is a character from the 1993 classic coming-of-age film, The Sandlot. He is one of the members of the Sandlot baseball team, known for his striped shirt and signature "Yeah-Yeah" catchphrase.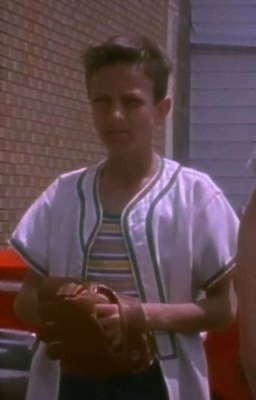 Shopping List for Yeah-Yeah Costume & Outfit: To dress up like Yeah-Yeah, you'll need the following items:
Yeah Yeah Jersey: This is the most important item for the costume, as it is the defining feature of Yeah-Yeah's outfit.
Striped T-shirt: Underneath the jersey, Yeah-Yeah wears a white and green (and yellow) striped t-shirt.
Black Converse High Top Sneakers: Yeah-Yeah wears black high-top Converse sneakers in the film.
White Crew Socks: To complete the sneakers, wear a pair of white crew socks.
Denim Shorts: For the bottom, Yeah-Yeah wears denim shorts.
Baseball Glove: As a member of the Sandlot baseball team, Yeah-Yeah carries a baseball glove.
If you're planning a group costume, consider dressing up as the other Sandlot characters. Ham Porter, played by Patrick Renna, wears a similar striped shirt to Yeah-Yeah, making it easy to coordinate costumes. Squints, played by Chauncey Leopardi, wears glasses and a backwards baseball cap, which could make for a fun addition to your group costume.
The costume designer for The Sandlot was Grania Preston, who created iconic looks for each of the characters, including Yeah-Yeah's memorable jersey. With the shopping list and DIY tutorial provided in this article, you'll be able to recreate Yeah-Yeah's look and feel like a true member of the Sandlot team.
Monthly Newsletter
Subscribe and get your Halloween costume ideas from us each year.