Dress Up Like Barbara Maitland from Beetlejuice
If you are looking for a good Barbara Maitland costume for Halloween or a big cosplay event, here's the winning formula for creating the most exciting outfit of the party! Let's see how to dress up as Barbara Maitland from Beetlejuice.
Costume Guide For COSPLAY & HALLOWEEN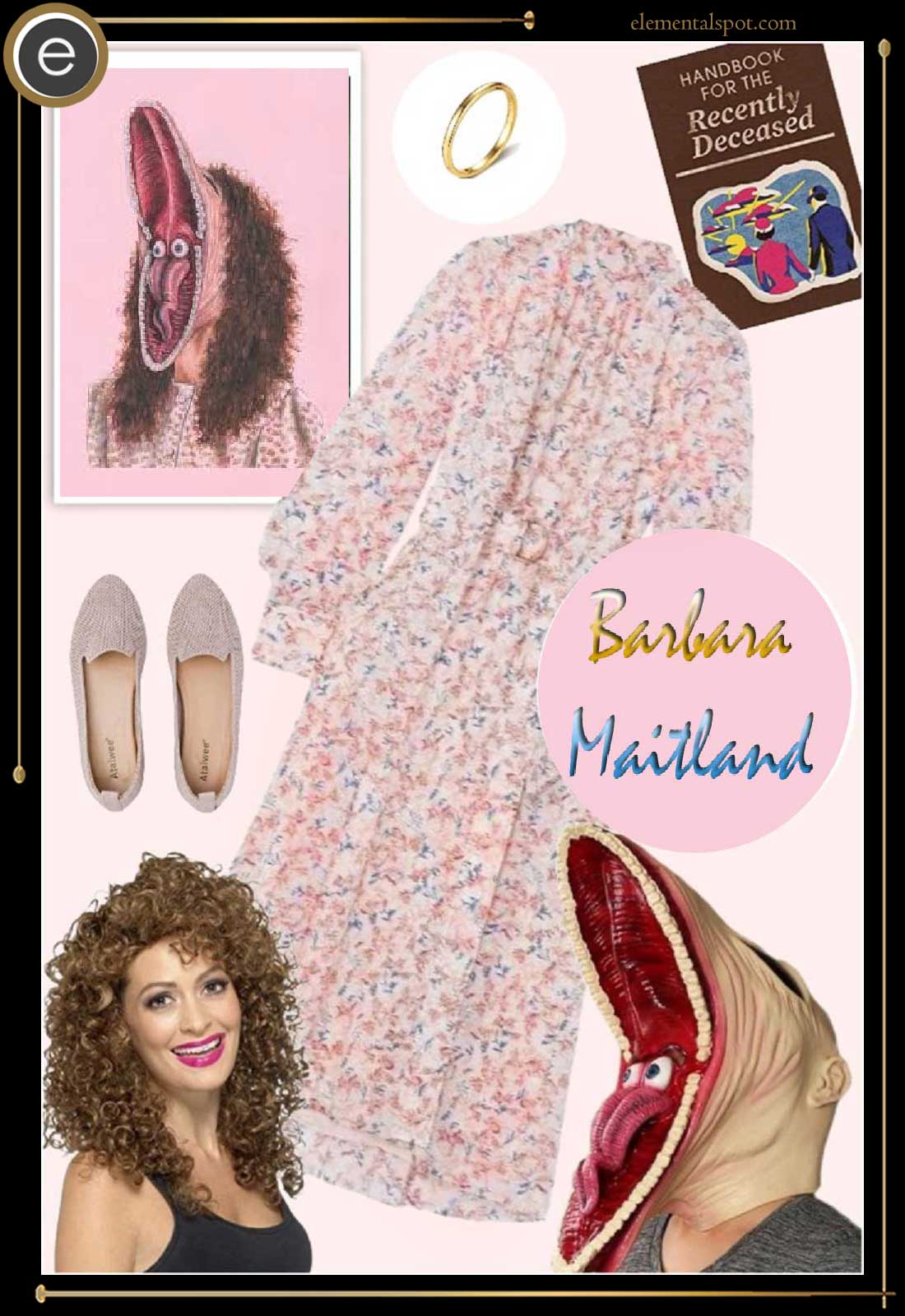 Barbara Maitland from Beetlejuice Costume Guide
Shopping List for Barbara Maitland from Beetlejuice Costume & Outfit
Every Halloween or dress up party should have at least one Tim Burton character, and no movie is more fitting to take one of those characters from, than 1988's Beetlejuice. Why not take inspiration from the movie's costumes, designed by Aggie Guerard Rodgers and create your own Barbara Maitland costume.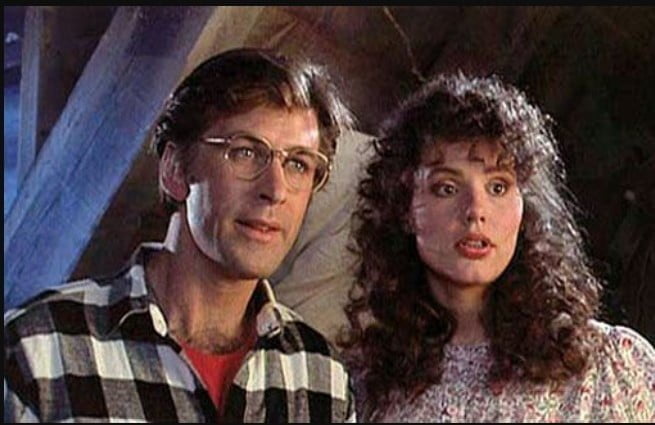 Who are Adam and Barbara Maitland
Cult classic Beetlejuice's newlyweds Adam and Barbara Maitland are just a normal couple, who also happen to be dead. Killed in a car crash, it really is just as well Barbara loves her country home as that's where she is haunting. Life for the ghost was so simple when her biggest issue was that she couldn't properly clean her house because her hoover is in the garage. Now their home that they still live in, even if no one can see them, has been sold and the Deetz family are moving in. 
Getting The Barbara Beetlejuice Look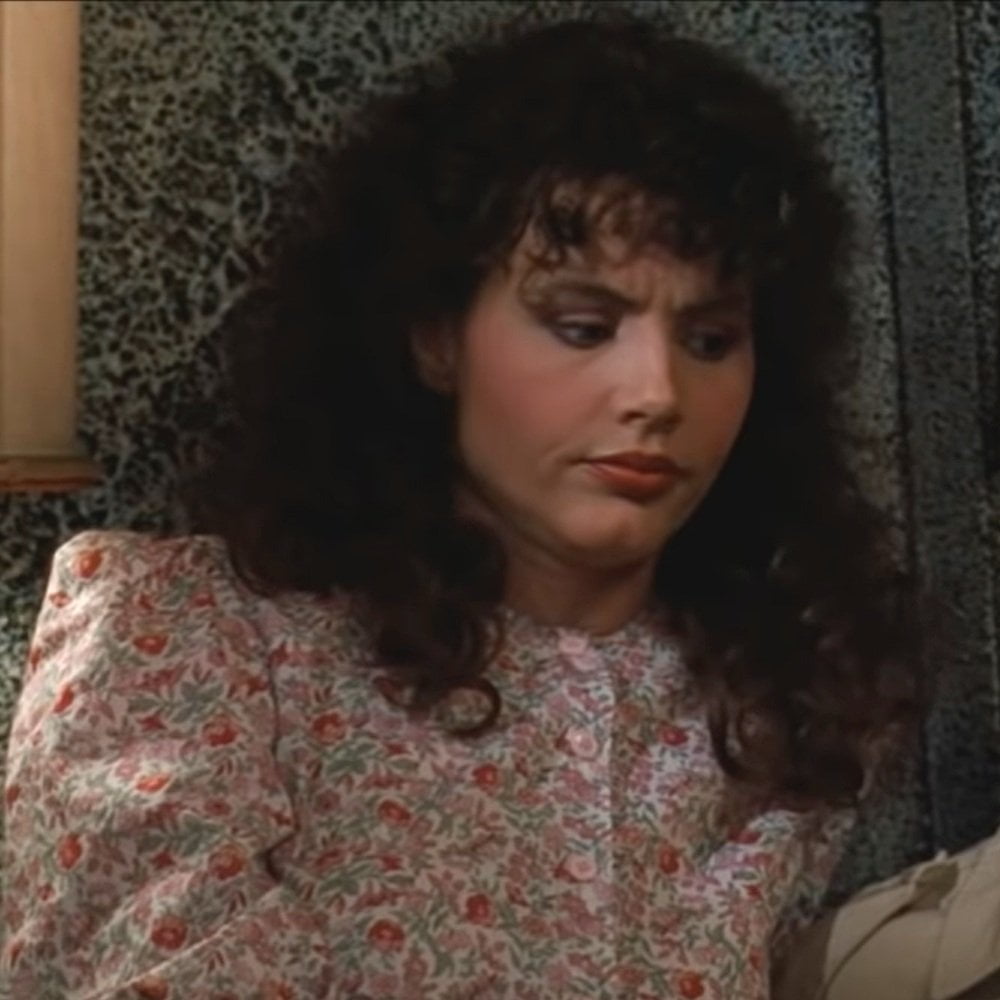 Barbara is a woman of simple pleasures, which can easily be seen in the way she dresses. Start your Barbara Maitland costume off with a pink floral print dress. You are looking for something quite modest, to fit the character, so go for long sleeves, a midi length and a high neckline. Add a pair of ballet flats in a pale pink or nude color to finish the main look.
It was the era of big hair, and even bigger perms so get yourself a wig for your Barbara Maitland costume. Go for a long, curly wig in a brown color, making sure the permed curls have some real volume and bounce. Do a simple make-up look to accompany your wig. Barbara has a slight innocent look to her, so use soft colors on your cheeks and eyelids and a pink on your lips. Go in with a bit of eyeliner around your eyes though, to give them a wide doe eyed expression just like naive Barbara.
Get Barbara Maitland Mask
The Barbara Maitland costume we are recreating, also has a scary mask. The open mouthed mask, with a tongue and eyes inside it, is a famous prop from the movie so should be relatively easy to find a replica of. Have a look online if you don't have any fancy dress stores nearby. Or if you are feeling very adventurous you could try to make your own.
It isn't until our Newlyweds return home and find a copy of, Handbook for the Recently Deceased, that they start to suspect they might actually be dead. So add one to your Barbara Maitland costume and pop on a simple gold band wedding ring, so all the other ghosts know you are a married woman.
Missing an Outfit Inspo? Submit your idea and we'll make it happen!
Monthly Newsletter
Subscribe and get your Halloween costume ideas from us each year.