Dress Up Like Lydia Deetz from Beetlejuice
If you are looking for a good Lydia Deetz costume for Halloween or a big cosplay event, here's the winning formula for creating the most exciting outfit of the party! Let's see how to dress up as Lydia Deetz from Beetlejuice.
Outfit Guide For COSPLAY & HALLOWEEN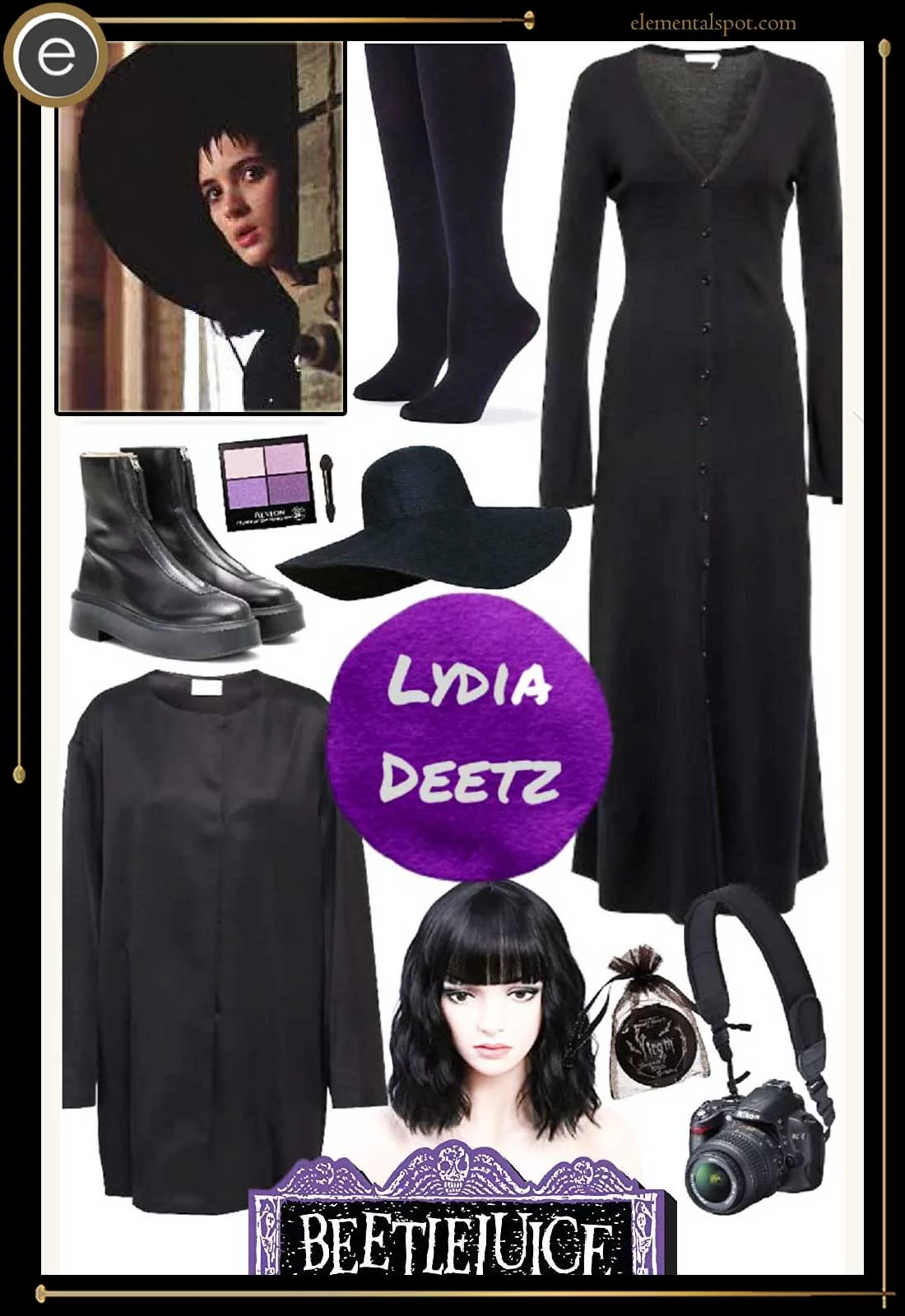 Lydia Deetz from Beetlejuice Outfit Guide
Shopping List for Lydia Deetz from Beetlejuice Costume & Outfit
One of the original cult horror comedy movies, directed by none other than Tim Burton himself, Beetlejuice (1988) has no shortage of great characters to dress up as. None more so than the isolated loner of Lydia Deetz, whose gothic look was created by Aggie Guerard Rodgers for the movie.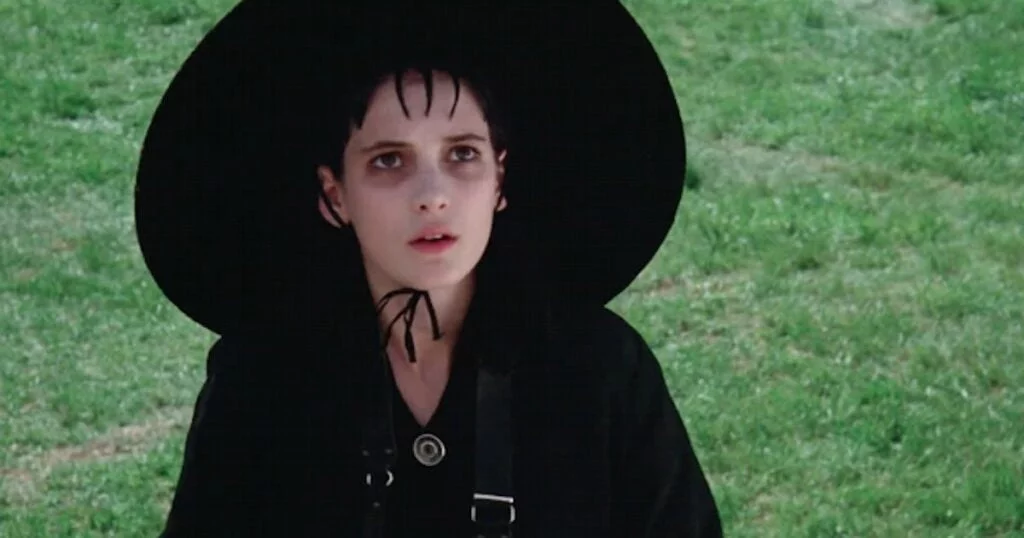 Getting The Lydia Deetz look
Lydia Deetz is often considered one of the original goth girls, and not just because she has a wardrobe full of black clothes. An interest in the supernatural and speaking with the recently departed, makes her the perfect spooky costume for all occasions.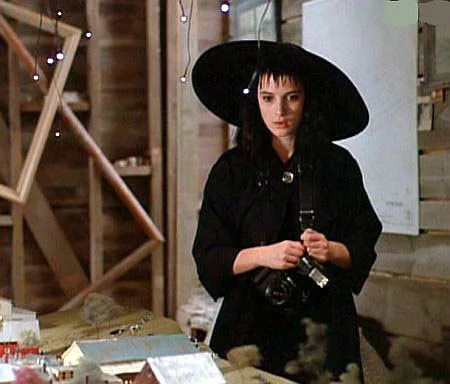 To start any Lydia Deetz costume you will need a simple black dress, try something a bit longer like a black button up cardigan dress or a shorter length shirt dress. 
Of course, pair your black dress with a set of chunky ankle boots and black tights. Black leather boots with either a zip or lace up front would be perfect, especially if they have a chunky sole.
The chunkier you go the more of a contrast they will create to your black dress.  
Get Lydia Deetz's Hair, Make-up and accessories
Like most goths, Lydia sticks to black even when it comes to her make-up. Create a pale complexion with some white pressed powder then using brown, red and purple eyeshadows create that sunken, I haven't slept in a week look around your eyes. Before going back in and doing a smudged eyeliner above and below. 
Even more so than Lydias make up look, her large brimmed hat is one of her trademarks. Have a look around the stores to see what you can find, and maybe even check out some thrift stores until you find the perfect hat.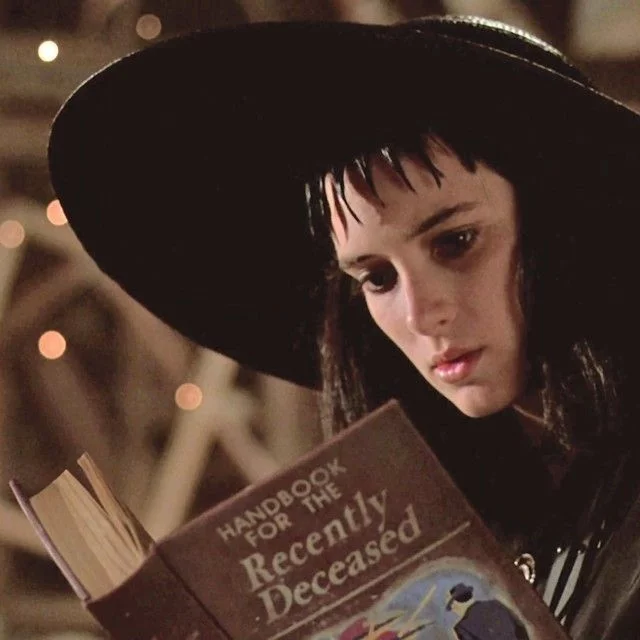 Even with the hat hiding a lot of your hair don't forget about it, as it will all add to your costume. Lydia's jet black hair falls to shoulder length and she typically wears her hair in parted spiky bangs, with a bushy ponytail. Get a black wavy wig so you can cut, tease and gel it into place.   
When Lydia isn't communicating with the dead she is trying to escape her isolation and selfish father and step-mother by writing poetry and taking photographs. So naturally any Lydia Deetz costume needs a camera strapped around her neck. Don't get too fussy on the type of camera,
Missing an Outfit Inspo? Submit your idea and we'll make it happen!
Monthly Newsletter
Subscribe and get your Halloween costume ideas from us each year.