Steal the Look – Dress Like Sylvie from Emily in Paris
Add a touch of cinematic magic to your wardrobe with our roundup of daring and hip movie-inspired outfits. We'll show you how to dress like Sylvie from Emily in Paris with our selection of chic and stylish pieces. Slip them on and step into the spotlight like a star with these iconic looks from Emily in Paris.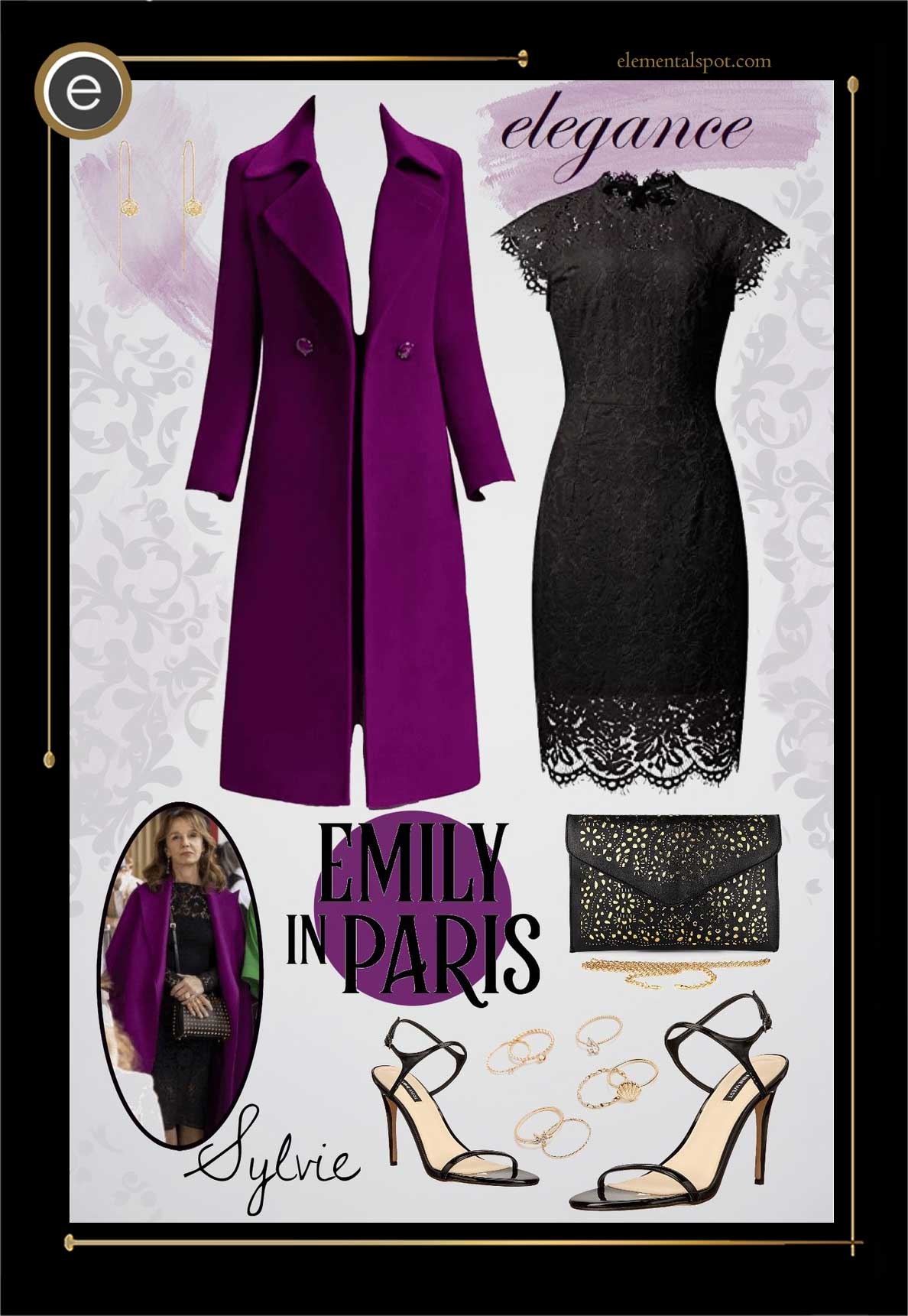 Shopping List for Sylvie from Emily in Paris Outfit
The idea of a strict, yet fashionable female boss is something that has been covered in the media quite often. The Sylvie Emily in Paris fashion situation is no different from the famous one we've seen in The Devil Wears Prada (2006). However, today we focus on the TV show Emily in Paris (2020-running), where we meet Sylvie Grateau. This former chief of marketing is a woman with little patience and a lot of style, so let's get to know her better.
Steal the Sylvie Emily in Paris fashion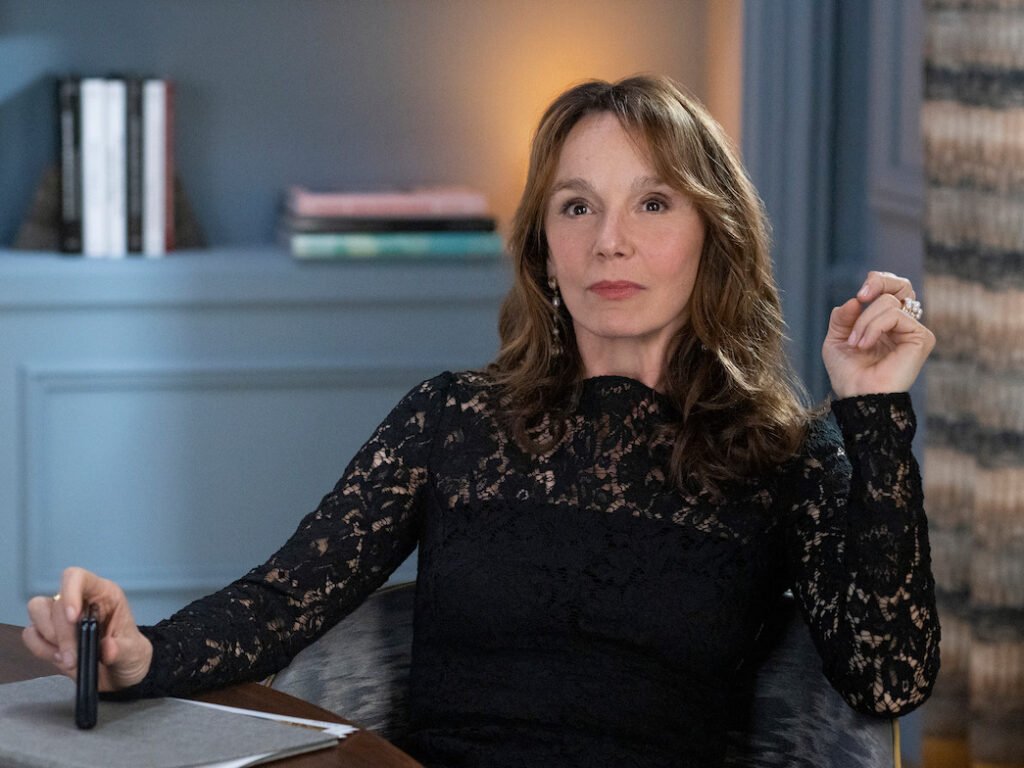 Sylvie has lived in both France and Italy, learning from all the best fashion sources in the world. Philippine Leroy-Beaulieu portrays her as a woman with a perfect life and an imperfect temper. However, we soon learn that her life is not that perfect after all. Today, let's simply focus on her fashion statements and the simple lessons that she teaches others as soon as she walks in the room.
The costume designer on set, Marylin Fitoussi, has truly outdone herself with this work.
"I think that this season I had an even greater freedom. We have listed 14,000 pieces," Fitoussi reveals in an exclusive behind-the-scenes clip shared with PEOPLE.

Fitoussi for PEOPLE
Sylvie is what you would call "a woman that has it all". When you glance at her perfectly ironed formal shirts, her simple, yet flattering black dresses, and her expensive sunglasses, you would think that she lives the perfect life. She exudes power, confidence, and style, but that doesn't mean that she isn't unhappy deep beneath. However, we won't go into too much detail and spoil everything for you.
How to dress like Sylvie from Emily in Paris?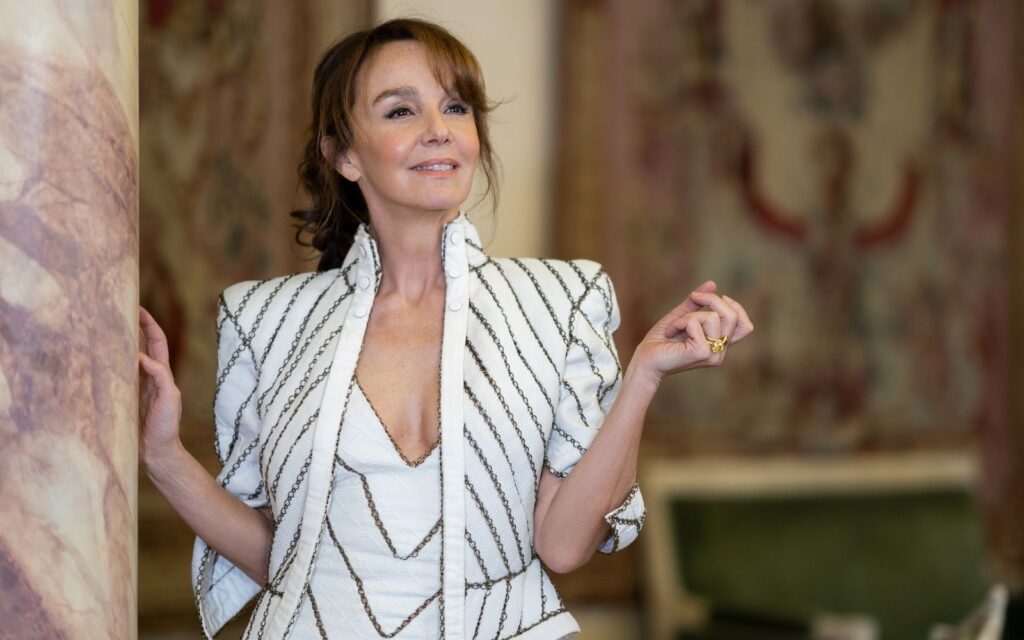 Sylvie's dress and jacket in the picture above are custom made by Renaissance, French nonprofit organization, and are made from repurposed designer clothes. So this one suit is not available, but you can dress in Sylvie's style.
Missing an Outfit Inspo? Submit your idea and we'll make it happen!
She often wears neutral colors, and her favorites are black, olive, white, brown, as well as ocher. However, she definitely does not shy away from a magnificent shade of purple or an emerald green. Those really are the colors that fit perfectly with her warm brown hair. The biggest accessory to all of her work is surely her confidence, as she always speaks up, and carries herself with grace.
Sylvie's hair and makeup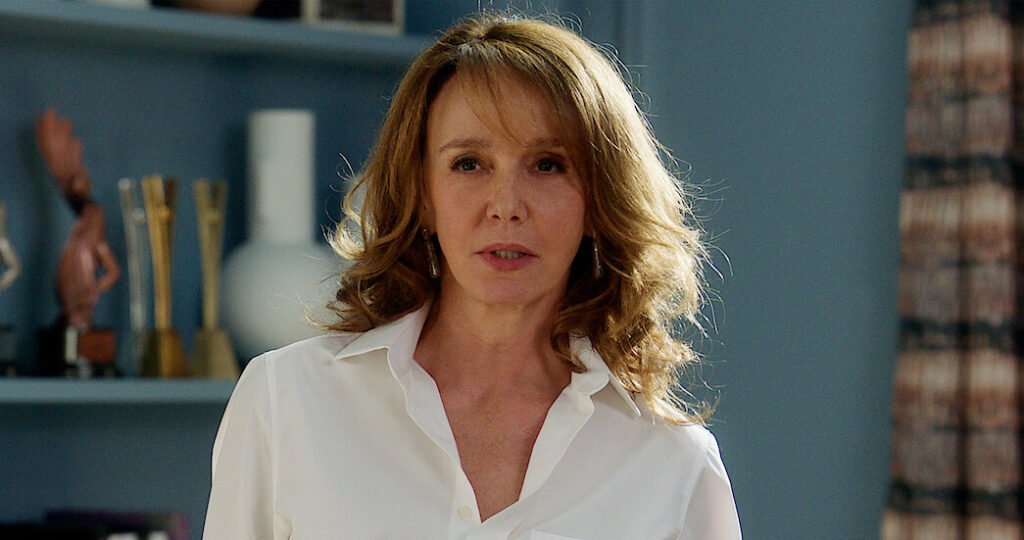 Her hair is most often let down, but it's always flowing perfectly. In more formal situations, she wears a low updo, which radiates elegance and maturity. She is no stranger to pretty earrings, but most would say that her rings are her biggest show of power. There is a lot of fascination in the way she makes minimal jewelry look so dominating.
Steal Sylvie's purple outfit
In our collage, you can see one of her statement looks. Once again, we see the royal shade of purple. It gives a sense of power and confidence, and when paired with the black lace dress, it exudes elegance. The simple earrings, the minimal, yet beautiful jewelry – it all fits together so well. It almost seems as if Sylvie can be beautiful effortlessly because she has lived in the fashion world for a long time – she knows how the whole room breathes.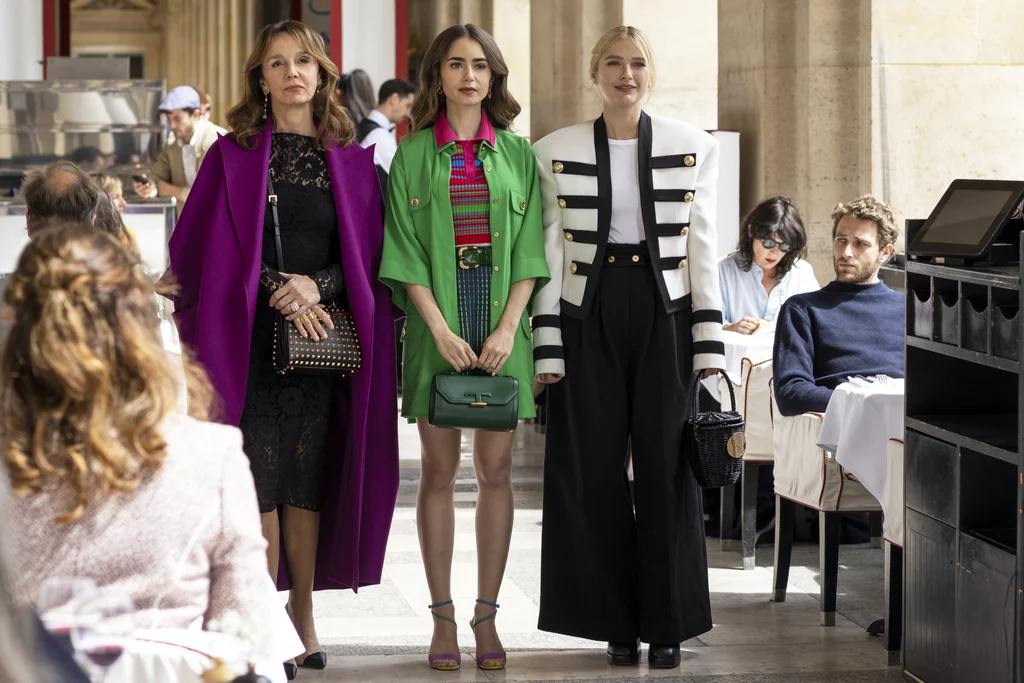 Some simple black heels and a bag that fits with the shoes are a must-have. However, this look would not be fulfilled without the clean, flowy, yet simple hairstyle that she wears. It's a blowout with some warm tones, and her makeup is rather simple most of the time. There is no need to overdo the look since she is already so well put together fashion-wise.
If you want to copy the Sylvie Emily in Paris Fashion, you first and foremost need to remember that you are a powerful woman, and show that you own the room. If you haven't watched the show yet, give it a shot – fashion advice is not the only great advice Sylvie gives.
Silvy Emili's Parisian fashion sense is undeniably chic, and for those seeking more successful businesswoman style inspiration, take a detour to our article on Rebecca's charming outfits from Ted Lasso.
Monthly Newsletter
Add some spice to your style with movie set-inspired designs.