Steal the Look – Dress Like Mindy from Emily in Paris
Add a touch of cinematic magic to your wardrobe with our roundup of daring and hip movie-inspired outfits. We'll show you how to dress like Mindy from Emily in Paris with our selection of chic and stylish pieces. Slip them on and step into the spotlight like a star with these iconic looks from Emily in Paris.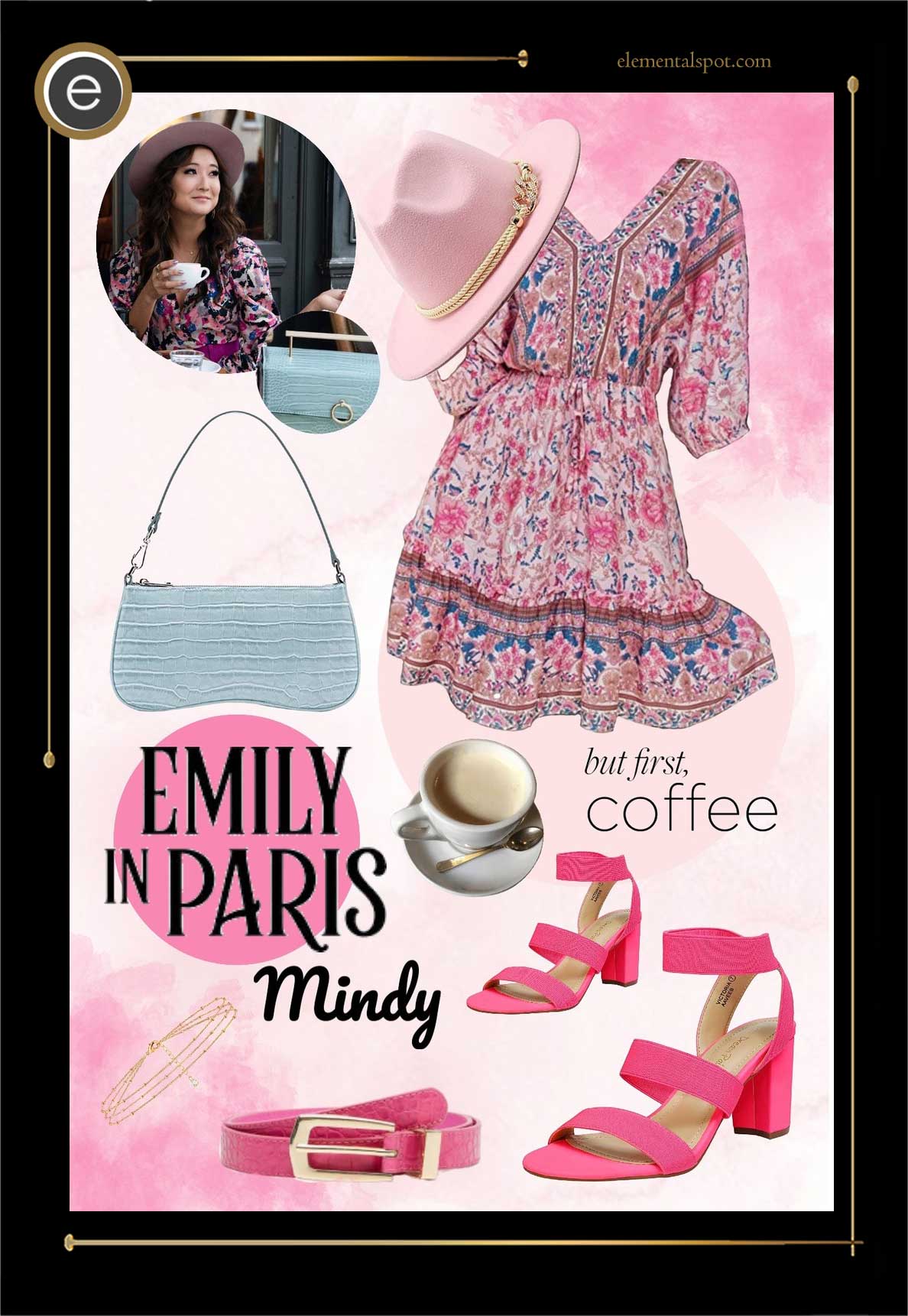 Shopping List for Mindy from Emily in Paris Outfit
Emily in Paris (2020-running) is a romantic and humorous TV show about Emily Cooper, a young girl in marketing who lands her dream job in Paris. However, it's not only the plot that keeps us on our toes, but the Emily in Paris outfits as well. Many fashionistas really enjoy the TV show because Paris, the world of love and fashion, really inspires the costume design done by Marylin Fitoussi.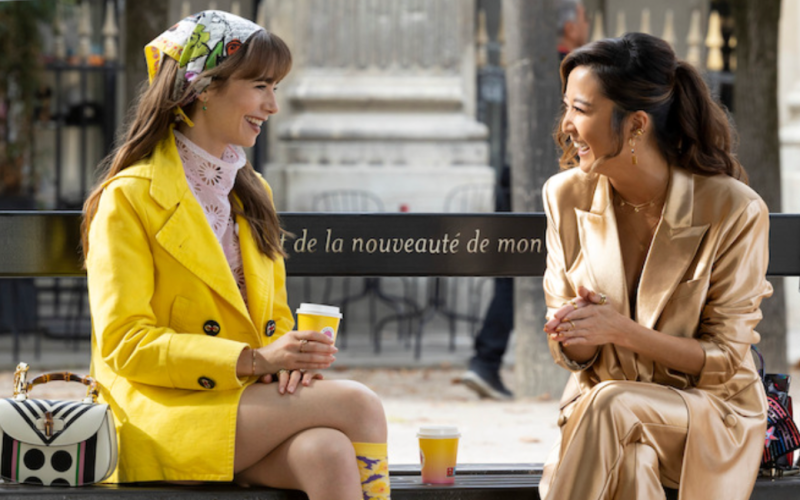 In today's post, we're giving a break to the main characters and focusing on Mindy Chen, the main friend of our fashionable protagonist Emily. Well, we are focusing on the Mindy Emily in Paris fashion, to be exact. Mindy is a jack of all trades – although she is an aspiring singer, she knows that she has to finance herself through life, so she works as a nanny. Well, that's one very fashionable nanny!
How To Dress Like Mindy from Emily in Paris?
Mindy is very caring and emotional. She carries feminine energy that often guides her friend Emily, and believe us – Mindy does not sugarcoat the truth. She is a woman that knows her goals and wishes, which is why she takes charge and works on her future all the time. Although she might sometimes look a little mean and cold in her "popular girl clothes", Mindy is far from that – she is attentive, warm, and funny. That's exactly how Darren Star wanted her to be.
If we take a look at how she's dressed, we can see that she loves the conventional feminine look. That doesn't mean she's all ordinary (what just this white coat shows), but it does mean she often plays it safe.
Dresses, skirts, blouses, and coats are what she wears the most, and you won't see her in pants that often. She likes colors, but not too much – she prefers to tone it down a little bit, unless she's matching Emily's vibes.
Hair And Accessories to Look Like Mindy from Emily in Paris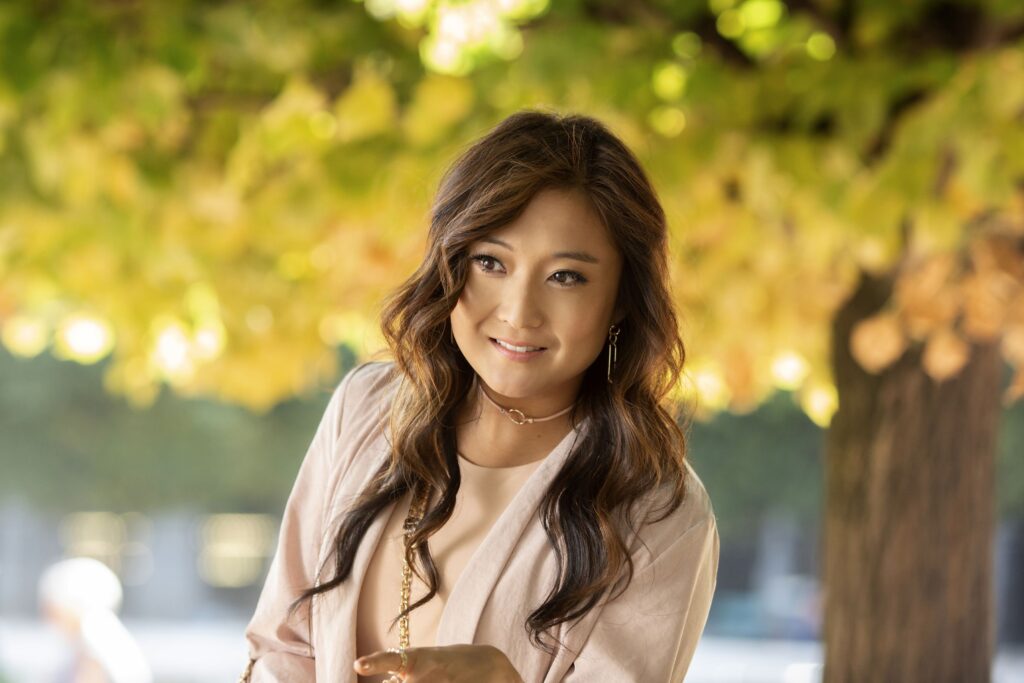 Mindy is well known for her voluminous, gorgeous brunette hair. Are you maybe sensing a pattern here? Emily also wears her wavy hair as a fashion accessory! If you decide to focus on it and take more care of it, your hair can definitely make you stand out in the crowd. In Paris, the need for glamour and beauty doesn't stop the moment you dress up well.
Mindy has brunette hair with what seems to be a very soft balayage. It gives her more volume and helps her with her diva look, that's for sure. Her makeup is mostly soft, except for when she glams up for a performance. She likes to wear her hair down most of the time, but she doesn't shy away from an up do either.
Missing an Outfit Inspo? Submit your idea and we'll make it happen!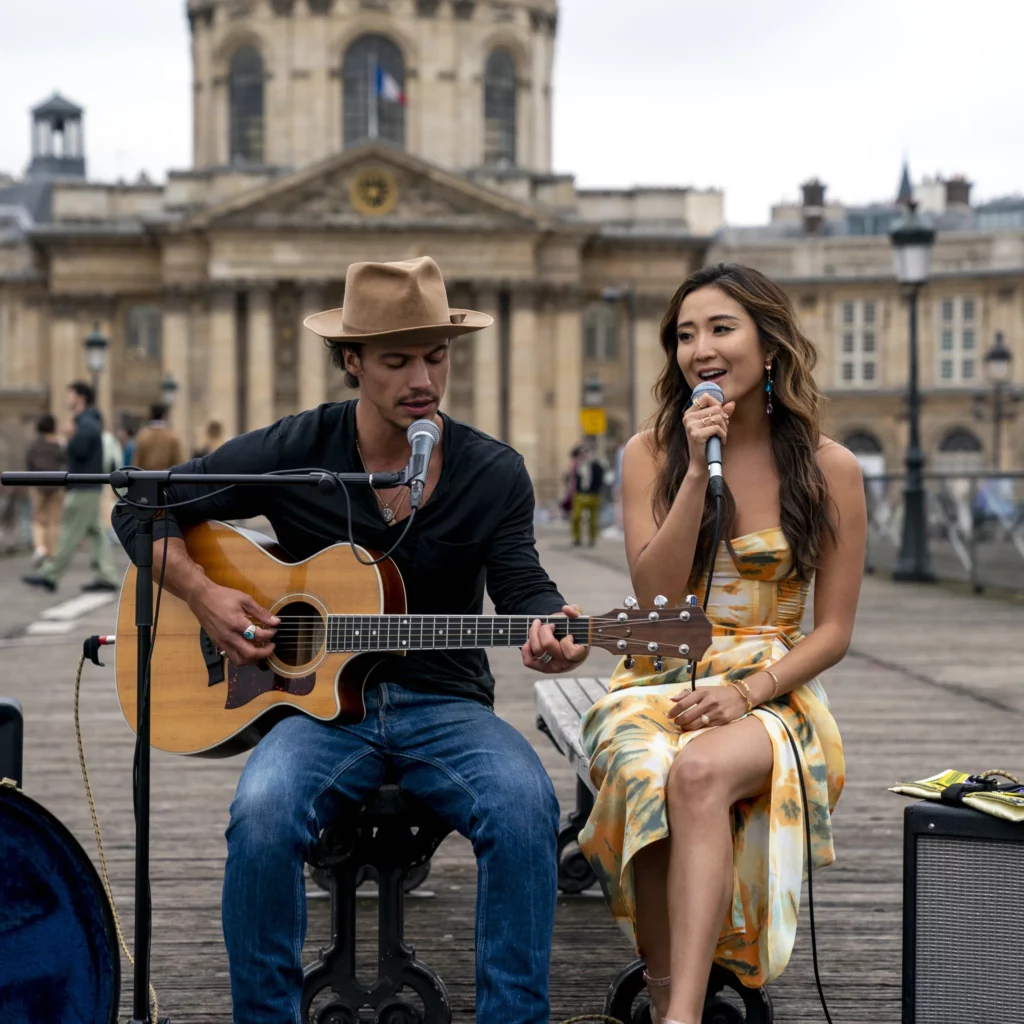 If you're thinking of getting some accessories to spice up your Mindy-inspired style, we suggest you buy simple necklaces, fashionable hats, and some cross-body bags. You know who also likes hats? Her love interest Benoît, who is also a musician – the pair often busks together. Isn't that adorable?
Steal Mindy's Look from Emily in Paris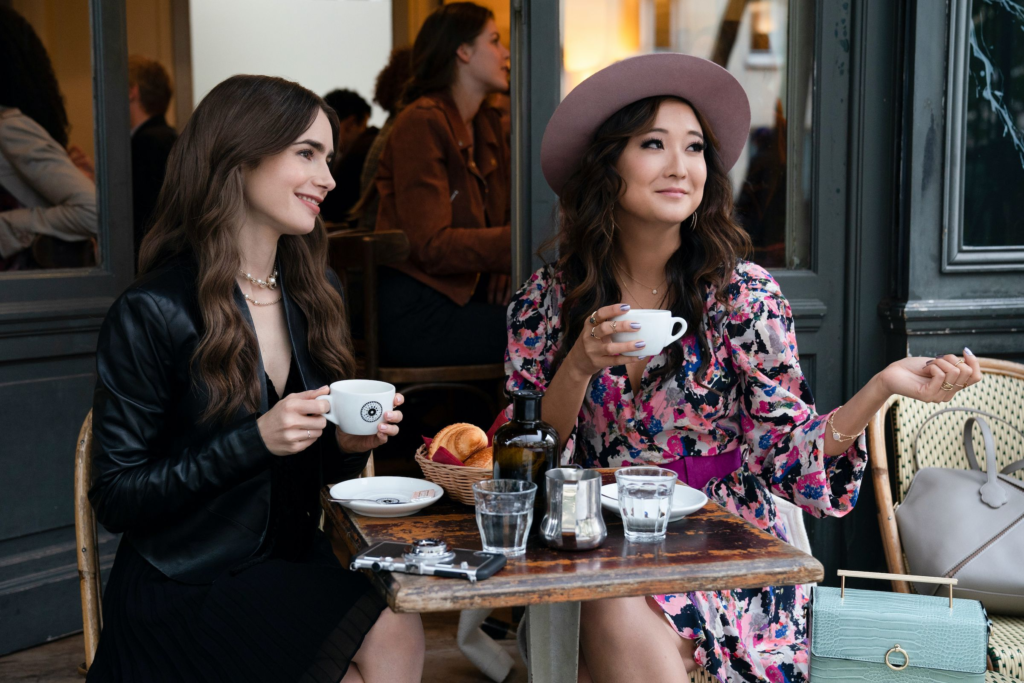 The look that we liked the most is this chic outfit that Mindy wears while out in town with Emily. Like true French girls, they dress up to go get a cup of coffee. You never know who you're going to see around, right? Mindy is wearing a beautiful, feminine, bright dress with a dense pattern. It's high-fashion, yet gives the idea that she didn't try too hard.
She pairs it up with a beautiful pink hat, just like we mentioned before, and tops the upper body look with a minimalistic, yet beautiful feminine necklace. If you look closely in our collage, you'll see that it matches the accessory on the hat – details matter, especially in Paris. You can always get a matching set of simple accessories to embody Mindy's look.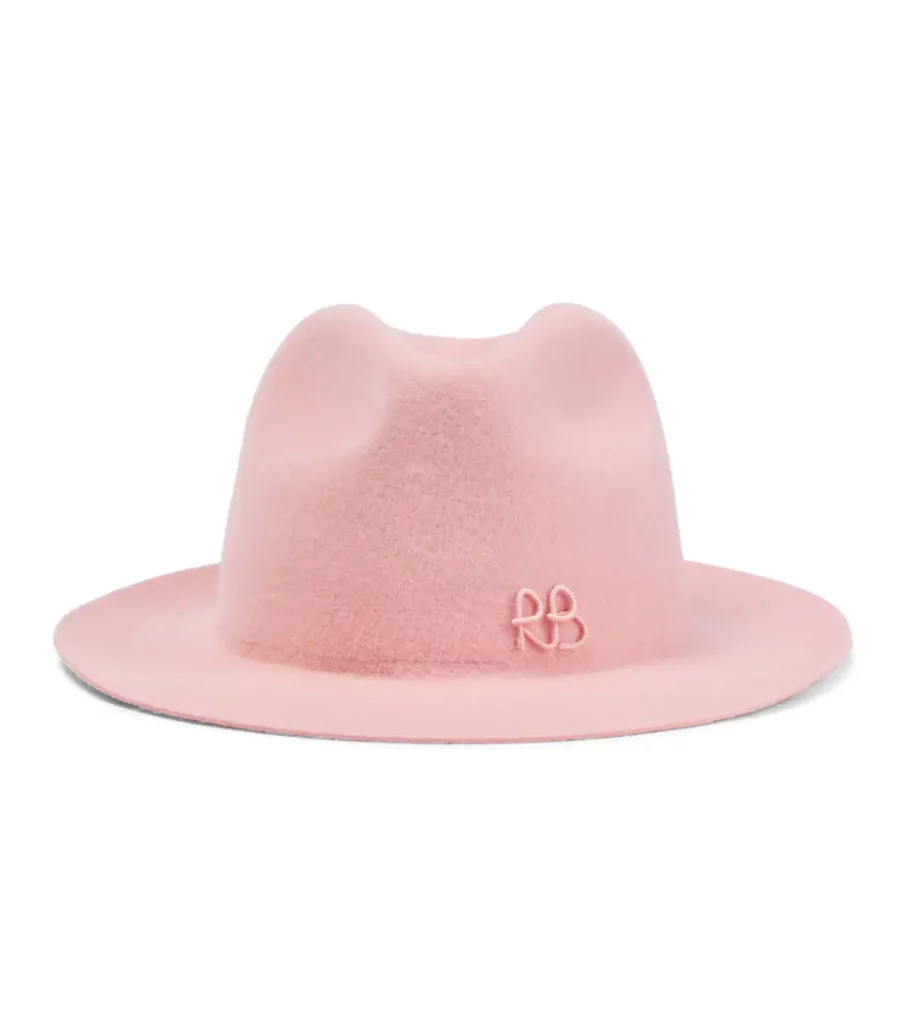 She styles the dress further with a pink belt and some pink heels with straps. If you thought this was a casual look, you're wrong. She further upgrades her look with some golden hoops, a turquoise bag and a coffee in her hands. And naturally, the pink smokey eye really brings out the pink tones in the outfit.
Although the Mindy Emily in Paris fashion might not be a complicated choice, it's surely a safe choice. We all have to start somewhere, right? If you're looking for something a little bit bolder, you might actually enjoy Emily's outfits much more. Who knows, maybe you're better fit to be the protagonist, rather than the cheerful sidekick?
Monthly Newsletter
Add some spice to your style with movie set-inspired designs.