Steal the Look – Dress Like Laura Baker from All American
Add a touch of cinematic magic to your wardrobe with our roundup of daring and hip movie-inspired outfits. We'll show you how to dress like Laura Baker from All American with our selection of chic and stylish pieces. Slip them on and step into the spotlight like a star with these iconic looks from All American.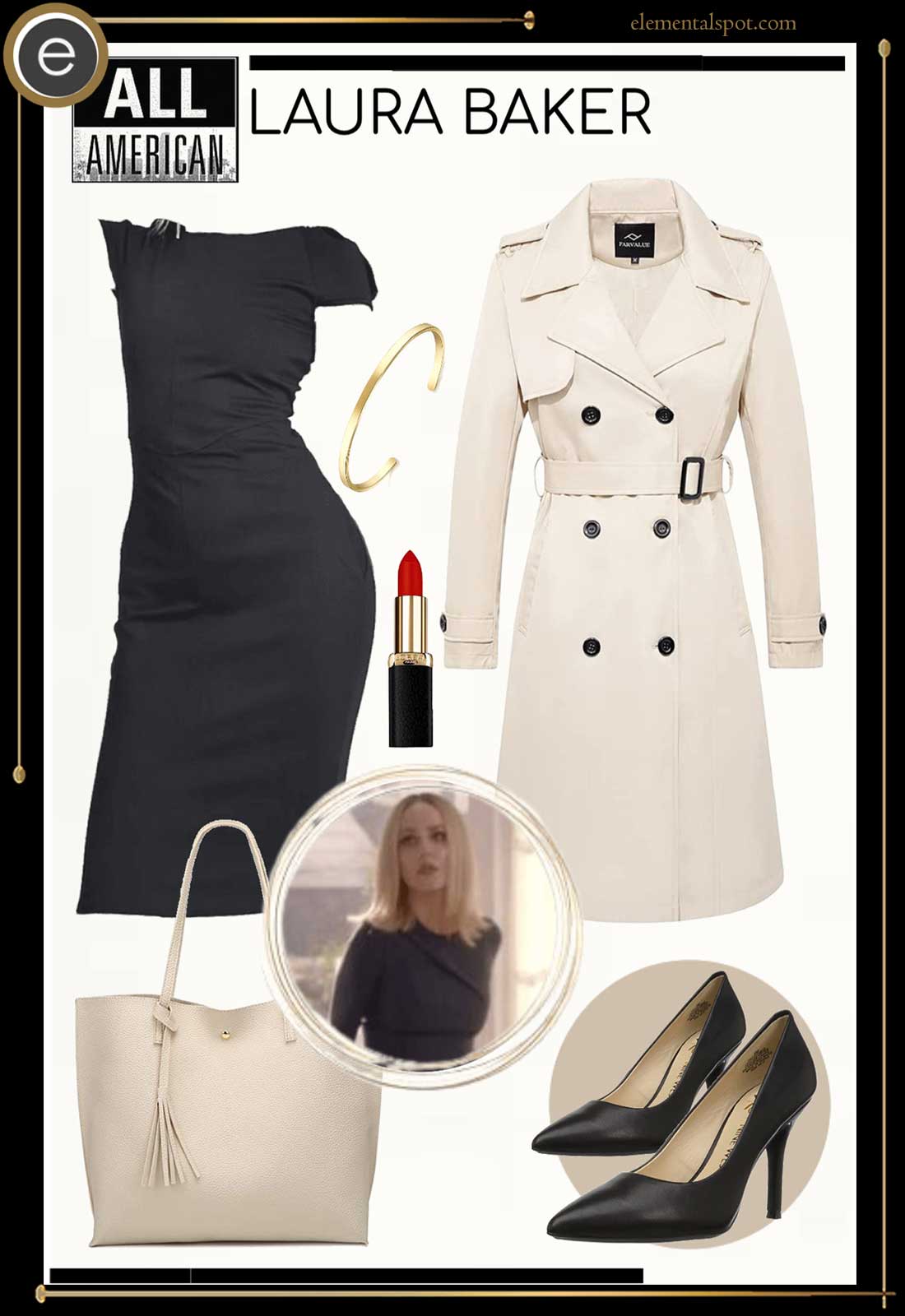 Shopping List for Laura Baker from All American Outfit
All American (2018-present) The CW sports drama inspired by the story of American football player Spencer Paysinger, takes us from the streets of Crenshaw in South Central LA to the affluent neighborhoods of Beverly Hills. Unlike most sports dramas though, the April Blair created show doesn't hold back when it comes to fashion, giving us a catalog of Laura Baker All American outfits that any fashionista would love to be seen in.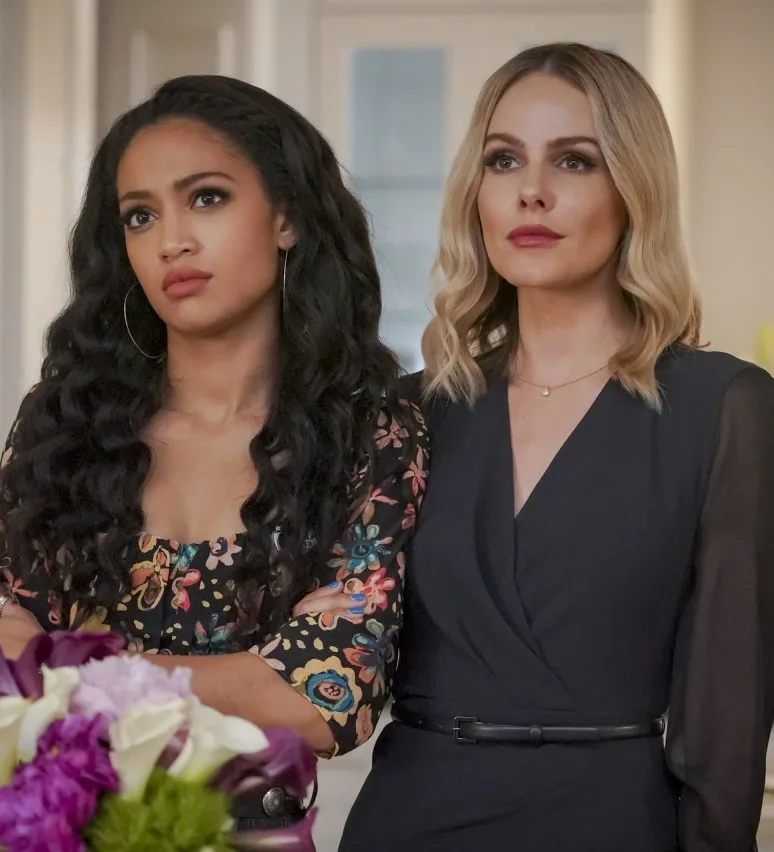 Beverly Hills, the luxury LA city with the reputation for attracting the rich and famous, is the home to the famed luxury shopping district of Rodeo Drive. Bursting with designer labels and haute couture boutiques, Rodeo Drive can't have been far from the mind of costume designer Olivia Miles when creating the Laura Baker All American outfit.
Introduced to us in the Pilot episode, Laura Baker, wife to coach Billy and the mother of twins Jordan and Olivia, will do anything to help her family, even taking in her husband's new star football player. A successful lawyer in her own right, the fierce and strict disciplinarian is busy trying to navigate a system full of systematic failures and working to champion the underdogs, while trying to keep her marriage alive.
Laura Baker's Closet, Style and Looks
Before we even look at what it takes to steal Laura Baker's look, first we need to study how she effortlessly oozes sophistication. Looking just as perfectly styled when sitting on the sofa with her family as she does heading out the door for a day of fighting for the little guys.
In contrast to the Beverly Hills way of dressing Laura Baker, played by Monet Mazur on the show, stays away from bright colors and prints. Instead investing in a wardrobe full of black, blue and cream fashion staples, in luxurious fabrics with price tags that match her expensive zip code.
If you have spent any time looking at the All American outfits, and luckily that's exactly what we have done, then you will see that they revolve around finding the perfect style that suits and compliments each wearer. For Laura it is all about simple classic tailoring with an updated twist, like her exquisite pearl embellished blouse.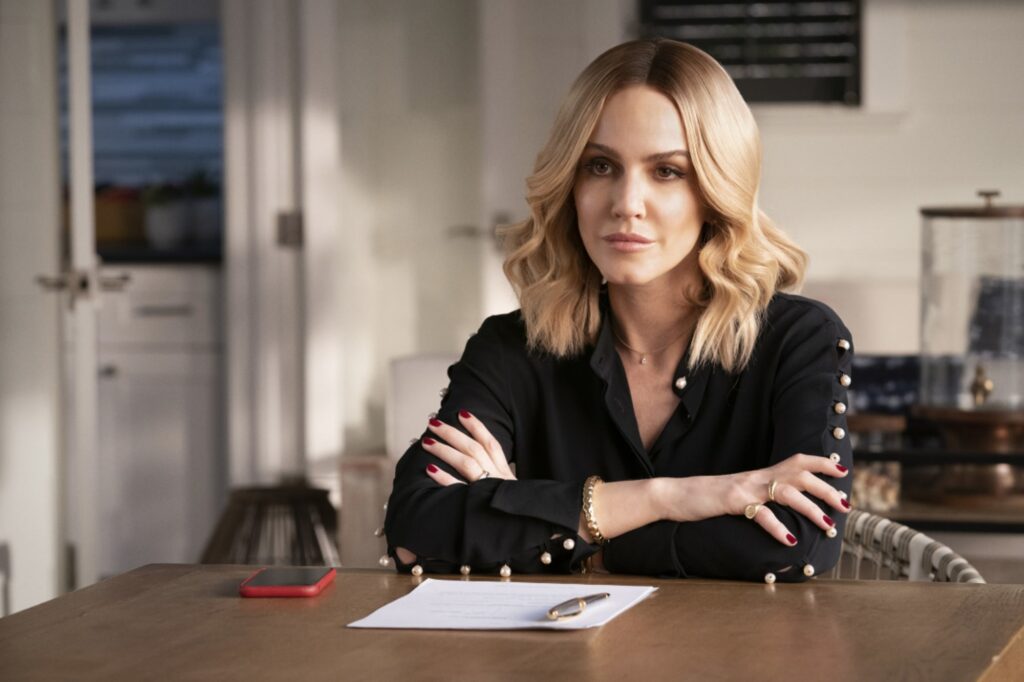 Laura is without a doubt the most consistent character in her wardrobe choices. Staying away from fleeting fashion trends and instead dressing for her body shape. But even though you might think she won't attract attention in her muted tones, nobody can help turning to look as she enters the room.
Laura Baker's Hair and Make-up
With sun kissed blonde hair, Laura's look wouldn't be complete without the perfect styling of her hair. Worn almost always down around her shoulders, she adds some large loose curls through the ends to give some volume. With no need for embellishments as the shining locks speak for themself.
Missing an Outfit Inspo? Submit your idea and we'll make it happen!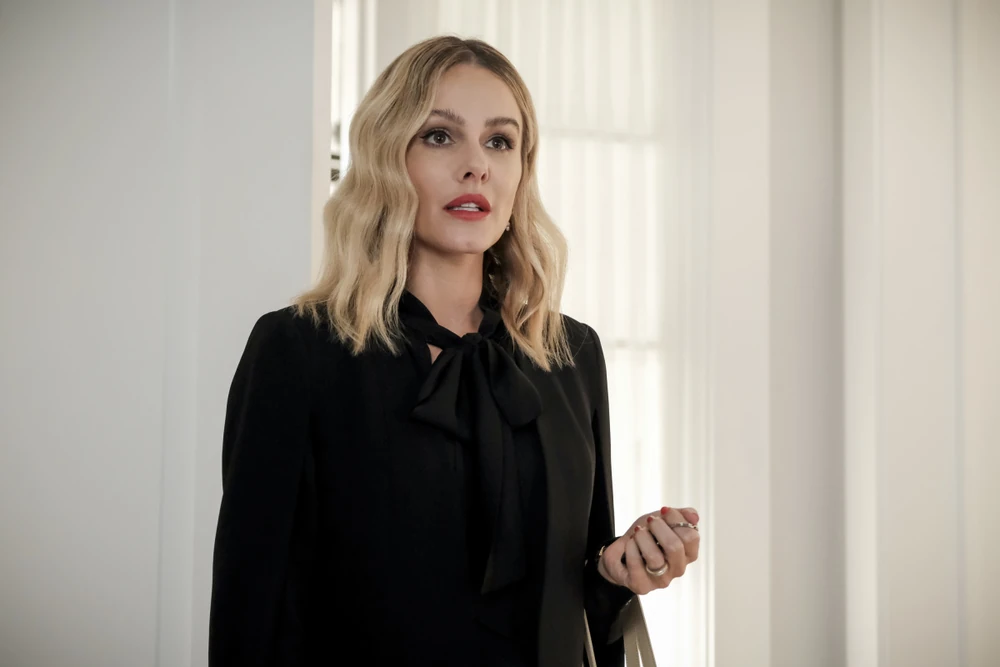 A traditional beauty you'll notice that Laura uses make-up only to enhance her looks. Going for soft brown tones in her eyeshadows, a little black eyeliner for outlining the eyes and pale pink lipstick. But as we women know on occasion a red lipstick is called for, and Laura is no exception with one ready for just the right event.
Just like her clothes Laura prefers to keep her jewelry classic and elegant, with delicate gold necklaces, earrings and bracelets all adding a subtle sophistication. Her one extravagance is her perfectly manicured fingernails, sometimes painted neutral but more often than not in a deep scarlet red in complete contrast to the rest of her outfit.
Steal Laura's Pencil Dress and Trench Coat Look
Now that we know her styling rules we can put it all together to create a complete Laura Baker All American outfit, like the one we have in our collage above. With its elegance embodying that Beverly Hills mood of sophistication and wealth, it is the perfect look for a high powered professional.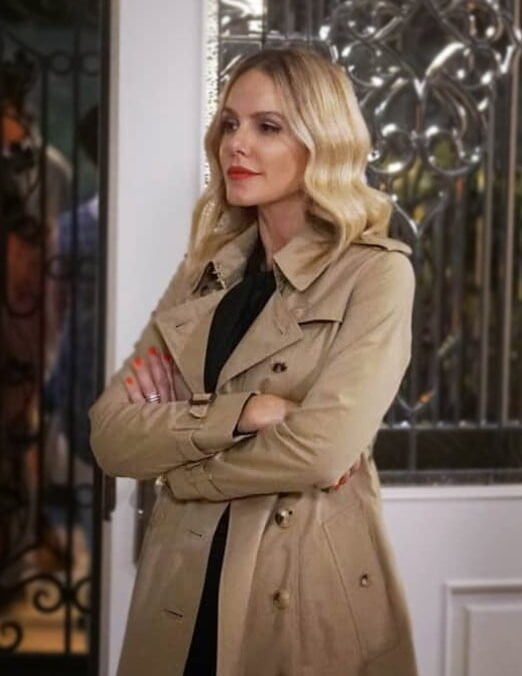 As we learnt Laura favors wearing neutral colors, choosing either to stick to darker shades like black or navy, or the lighter shades of cream, white or taupe. Leaving the traditional bright colors of Beverly Hills dressing to characters like Patience (look here to steal her look).
Laura's fitted pencil dress for this outfit follows all of her most important style rules of color, shape and accessories. Not only is the dress in black, it is unfussy with a sleek silhouette and the pencil fit compliments her body shape.
Choosing to add a simple pair of black stiletto heeled pumps, a delicate gold cuff bracelet and a splash of red lipstick, keep the look classic. But with her cream trench coat and a matching cream leather tote bag, she gives the outfit a nice modern twist.
When it comes to this Laura Baker All American outfit her look is very representative of her role within the show as a successful working woman and mother. The perfect combination for anyone looking for a modern take on classic tailoring, and paired with flawless styling no one will be able to stop you, be it at work or leisure.
Fans of stylish high school drama will love Laura Baker's fashion in 'All American,' and if you're looking to capture that same flair, you might also want to steal the look of Carla Rosón Caleruega from 'Elite,' as both series offer compelling glimpses into the world of teens and their unique fashion choices.
Monthly Newsletter
Add some spice to your style with movie set-inspired designs.