Steal the Look – Dress Like Jules Vaughn from Euphoria 2
Add a touch of cinematic magic to your wardrobe with our roundup of daring and hip movie-inspired outfits. We'll show you how to dress like Jules Vaughn from Euphoria 2 with our selection of chic and stylish pieces. Slip them on and step into the spotlight like a star with these iconic looks from Euphoria 2.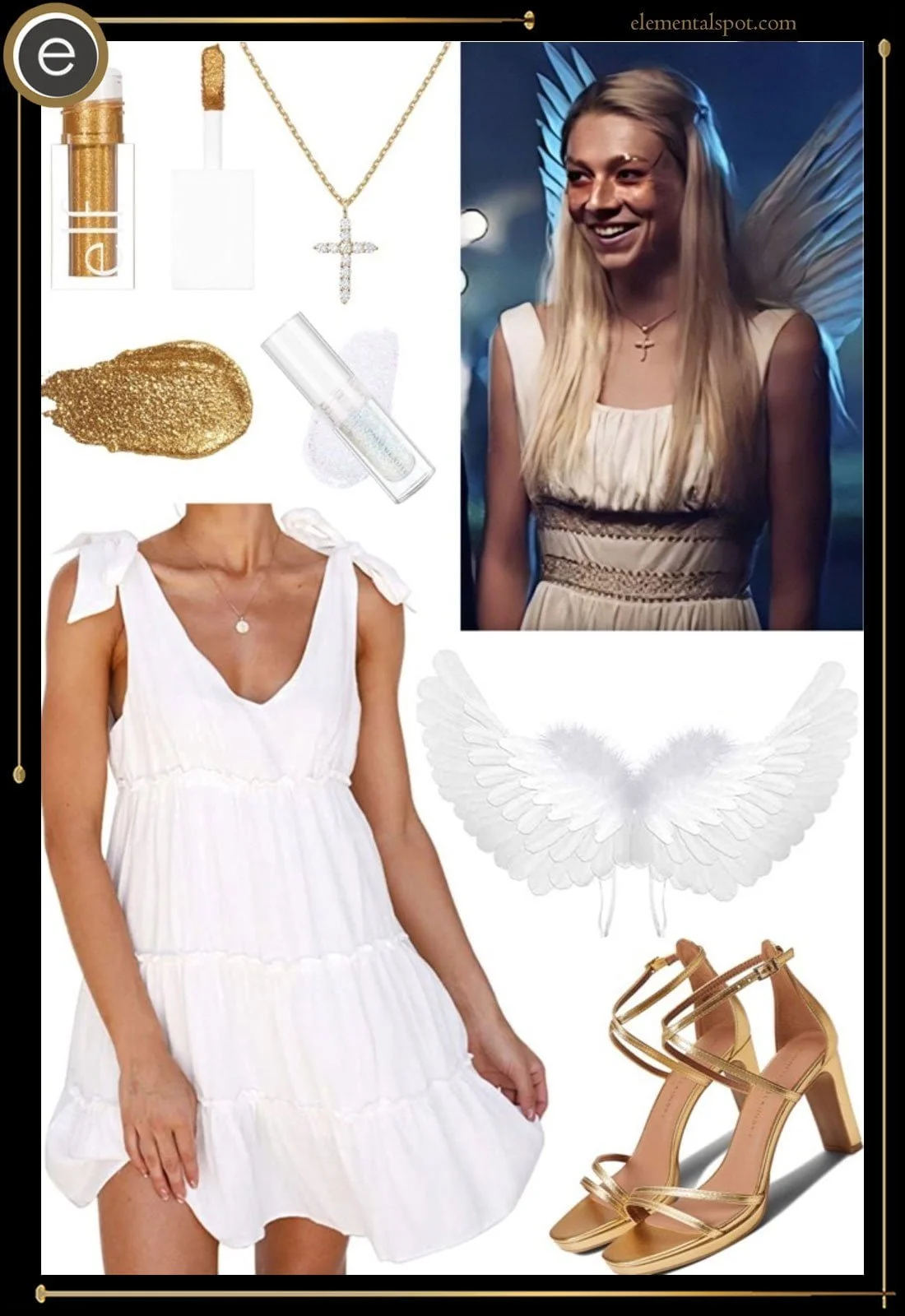 Shopping List for Jules Vaughn from Euphoria 2 Outfit
How to Get Jules Vaughn's Angelic Outfit from Euphoria
Jules Vaughn, played by Hunter Schafer, is known for her ethereal and experimental style in the hit show Euphoria. In one of the episodes, Jules wore an angelic outfit that caught the attention of many viewers. Here's how you can recreate it.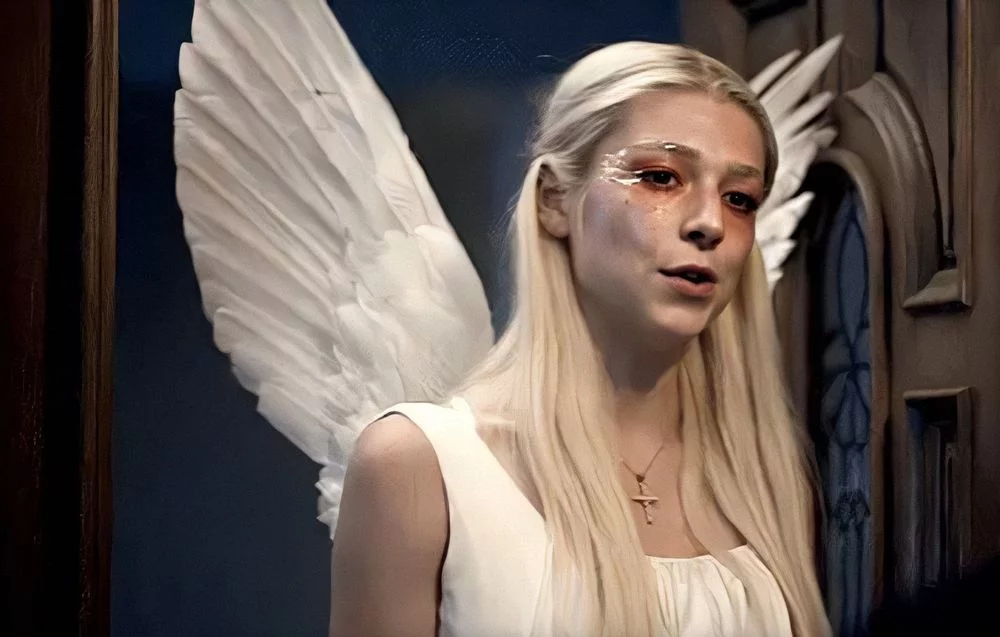 The Dress and Accessories
Jules' angelic outfit featured a flowy white dress that looks like a Greek goddess costume. You can find similar dresses at vintage stores or online shops. Pair the dress with gold metallic heeled sandals for a touch of elegance. For accessories, opt for a gold crystal cross necklace pendant to add a subtle sparkle.
The Wings
To make Jules' angelic outfit even more authentic, add a pair of white angel wings. You can find these at party supply stores or online. If you want to make it look more adult, choose a pair of angel costume wings in white.
The Makeup
To complete the angelic look, add some sparkle to your face with YMH eyeshadow face glitter makeup and E.L.F. gold glitter makeup. Apply it on your cheekbones, temples, and above the eyebrows.
If you want to rock a Halloween costume inspired by Jules from "Euphoria" without spending hours on makeup, you're in luck. This step-by-step guide will help you achieve Jules' angelic look from season one in just five minutes.
The makeup features a radiant glow, glitter, and metallics, all of which can be achieved with a few simple products. To complete the costume, wear a white dress and angel wings. With this easy tutorial, you'll be ready to ascend to the heavens like Jules herself.
Where to Wear It
This outfit is perfect for themed parties, Halloween, or any occasion where you want to stand out. Pair it with a white shawl or cape to add more flair to the look.
Jules' Bodysuit and Plaid Mini-Skirt Outfit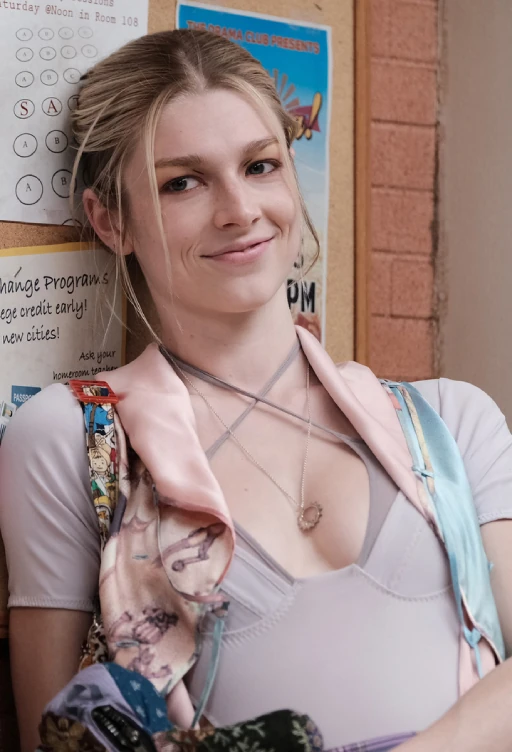 If you want to experiment with Jules' style further, check out our guide on Jules' bodysuit and plaid mini-skirt outfit.
Missing an Outfit Inspo? Submit your idea and we'll make it happen!
The outfit worn by Jules Vaughn is a combination of pastel colors and layerable garments that create a fashionable and feminine look. It features a purple plaid pleated mini-skirt, a baby pink flowy cardigan vest, and a black bodysuit. Simple gray converse sneakers keep the look comfortable, while a delicate Sun and Moon pendant on a silver chain adds a statement jewelry piece.
Jules' shiny blond hair is styled into an updo, with a few loose strands around her face. Her makeup is fresh-faced, with a BB cream foundation, faint blush, soft pale eyeshadow, black eyeliner, and light pink natural lips. Overall, the outfit exudes a sense of effortless style and self-confidence.
In conclusion, Jules' angelic outfit is a stunning ensemble that will make you feel like you're walking on clouds. With the right dress, accessories, makeup, and wings, you can recreate this ethereal look and make it your own.
Monthly Newsletter
Add some spice to your style with movie set-inspired designs.