"An engaging reminder that fusion research is in fact bursting with potential, even if it is hidden away in the southern French countryside… interesting start to finish!"

A**HOLES WATCHING MOVIES
Introduction: Unveiling the Energy Crisis
"Let There Be Light," a thought-provoking documentary directed by Mila Aung and ThwinVan Royko, takes viewers on an immersive exploration of nuclear fusion and its potential to address the world's energy crisis.
CREDITS
WRITTEN AND DIRECTEDÂ BY MILA AUNG-THWIN
CO-DIRECTED BYÂ VAN ROYKO
CINEMATOGRAPHY BYÂ VAN ROYKO
EDITORSÂ MILA AUNG-THWIN & GILDA POURJABAR
ORIGINAL MUSIC BYÂ TREVOR ANDERSON
ANIMATION BYÂ E*D FILMS
LINE PRODUCERÂ VALERIE SHAMASH
RESEARCH AND RIGHTS SUPERVISORÂ EDMUND DUFF
SOUND DESIGN/RE-RECORDING MIXERÂ CORY RIZOS, CAS
SOUND DESIGNÂ KYLE STANFIELD
COLOURISTÂ ALAIN OMER DURANCEAU
POST PRODUCTION SUPERVISORÂ VICTOR SANDRASAGRA
PRODUCED IN ASSOCIATION WITHÂ DOCUMENTARY CHANNEL
EXECUTIVE PRODUCERÂ DANIEL CROSS
PRODUCED BYÂ BOB MOORE & MILA AUNG-THWIN
The Promise of Nuclear Fusion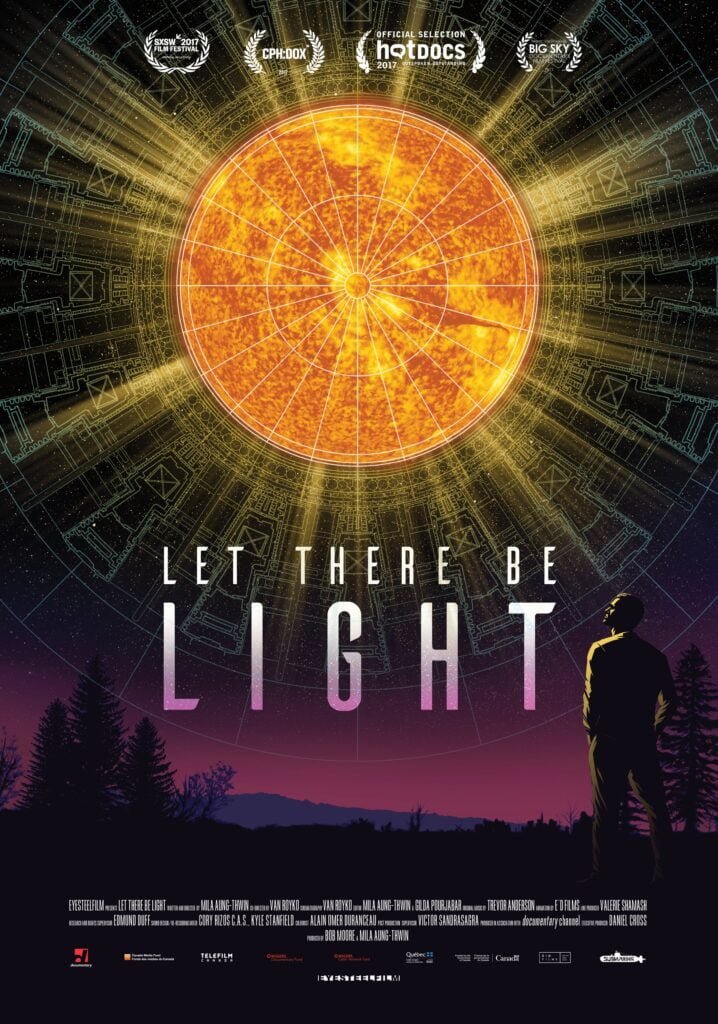 Inside the ITER Project: A Glimpse into Scientific Research
In this captivating film, viewers are granted exclusive access to the ongoing work of a team of international scientists at the ITER (International Thermonuclear Experimental Reactor) project in France. Through interviews with experts and researchers, the documentary sheds light on the ambitious goal of demonstrating the viability of nuclear fusion as a sustainable and clean energy source.
Exploring the Principles of Nuclear Fusion
Contrasting Fusion and Fission: Safety and Environmental Considerations
"Let There Be Light" delves into the complexities of nuclear fusion, unraveling its fundamental principles and highlighting its stark contrast to nuclear fission, the process currently used in nuclear power plants. The documentary emphasizes the inherent safety and minimal environmental impact of fusion, making a compelling case for its adoption.
The Historical Journey of Fusion Research
Challenges on the Path to Controlled Fusion Reactions
The film delves into the historical context of fusion research, showcasing past breakthroughs and setbacks. It chronicles the relentless pursuit of controlled fusion reactions, discussing the scientific challenges that researchers have encountered and overcome. The documentary underscores the perseverance and determination of scientists in their quest to harness the power of the sun on Earth.
Fusion Beyond Science: Political, Economic, and Social Implications
"Let There Be Light" broadens its focus beyond the scientific aspects of fusion, shedding light on its political, economic, and social implications. It highlights the importance of global collaboration and support for fusion research, emphasizing the potential for a paradigm shift in energy systems and the transformative impact it could have on society.
Global Collaboration and Support for Fusion Research
The documentary underscores the significance of international collaboration in advancing fusion research. It emphasizes the need for governments, institutions, and individuals to join forces and provide the necessary resources to accelerate the development of fusion as a viable energy solution.
Fusion as a Game-Changer: Shaping a Sustainable Future
"Let There Be Light" presents fusion as a game-changer in the quest for sustainable energy. It explores the immense benefits that successful fusion could bring, including abundant and clean energy, reduced reliance on fossil fuels, and mitigating climate change. The film encourages viewers to envision a future powered by fusion and to consider the profound impact it could have on humanity.
Cinematic Appeal and Engaging Storytelling
Aside from its informative content, "Let There Be Light" captivates viewers through its visually stunning cinematography and engaging storytelling. The documentary employs a compelling narrative that keeps audiences immersed and curious throughout the film.
Encouraging Conversations and Reflections on Our Energy Choices
"Let There Be Light" serves as a catalyst for important conversations and reflections on our energy choices. It prompts viewers to contemplate the possibilities and consequences of adopting fusion as a sustainable energy source. The film encourages individuals, communities, and policymakers to prioritize investment in clean and sustainable solutions that can shape a better future for generations to come.
By shedding light on the world of nuclear fusion and its potential, "Let There Be Light" inspires audiences to consider the importance of clean energy and the significant role fusion can play in addressing the global energy crisis.
Outdated View: A Critical Review of "Let There Be Light" Documentary's Perspective
Reviewed here: Filmed in 2017, the film implies that the ITER project was stuck and doomed to fail, disregarding the progress made since then. Recent developments include significant milestones in the construction of the tokamak and advancements in smaller, more efficient superconducting magnets. The review suggests an introduction to clarify the documentary's outdated nature and highlights the need to view it as a product of its time rather than an accurate portrayal of current fusion development.
In conclusion
"Let There Be Light" ignites curiosity about nuclear fusion, illuminating a path to a sustainable future. While reviews shed different shades of light, we encourage you to explore and form your own opinion. If you're fascinated by fusion and looking to unleash your inner Einstein, don't miss the opportunity to discover our collection of costumes. Let there be "Little Einstein" cosplays and more! Explore our diverse cosplay costumes here and let your imagination shine brightly!