Dress Up Like Cindy Lou Who from The Grinch
If you are looking for a good Cindy Lou Who costume for Halloween or a big cosplay event, here's the winning formula for creating the most exciting outfit of the party! Let's see how to dress up as Cindy Lou Who from The Grinch.
Costume Guide For COSPLAY & HALLOWEEN
Cindy Lou Who from The Grinch Costume Guide
Shopping List for Cindy Lou Who from The Grinch Costume & Outfit
Dr Seuss has created no shortage of characters who would make the perfect costume inspiration for your next Hallowen or cosplay event. For the 2000 movie adaption of How The Grinch Stole Christmas, costume designer Rita Ryack ( really went all out creating the looks for the Whoville residents. So why not get inspiration from the festive and kind hearted littlest Who and create your own Cindy Lou Who costume.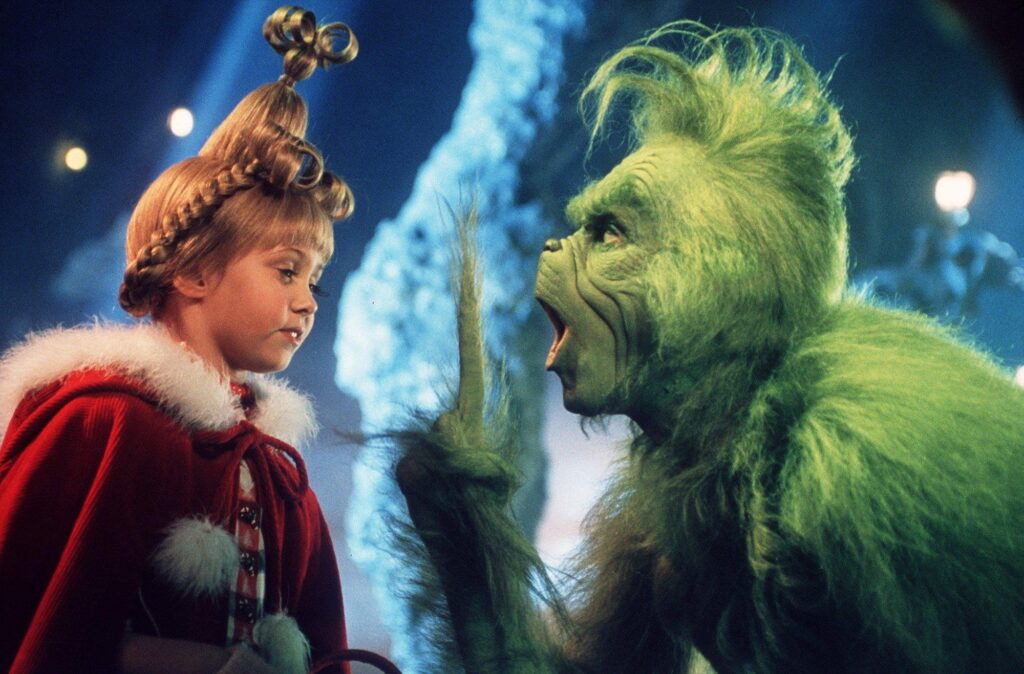 The 2000 Christmas fantasy comedy, How the Grinch Stole Christmas, is based on the Dr Seuss book of the same name. Set in the town of Whoville, young Whovian Cindy Lou can't help feeling that although the town loves Christmas, they have lost their Christmas spirit, especially when it comes to The Grinch. The kind hearted little girl is the only one who can see past The Grinch's naughty behavior, to realize that all he really needs is to be loved.
Getting the Cindy Lou Who Look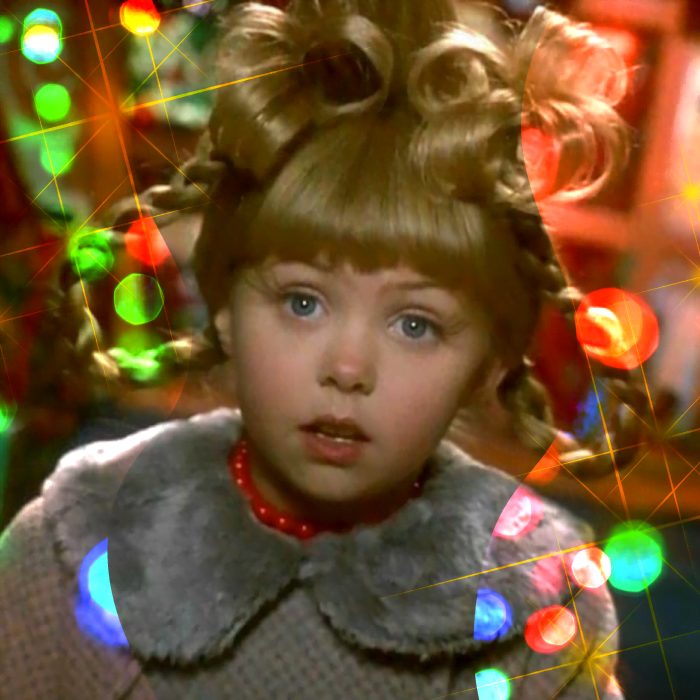 To recreate the movies look for your Cindy Lou Who costume get yourself a black and white checked dress. Go for a dress with a round high neckline and full knee length skirt. Add some frilly white ankle socks and a pair of flat black Mary Jane shoes to give the innocent childlike feel your costume needs.
Your Cindy Lou Who look needs an added festive touch with the addition of a cloak. Look to get a beautiful red velvet cloak with a hood and white fur trim around the edges. Our little Whovians cloak also has fluffy white pom-pom ties at the neck edge to keep it secured. If your cloak doesn't have pom-poms it wouldn't be hard to buy some at your local craft store and sew them on as a nice little touch.
Cindy Lou Who's Hair and Make-up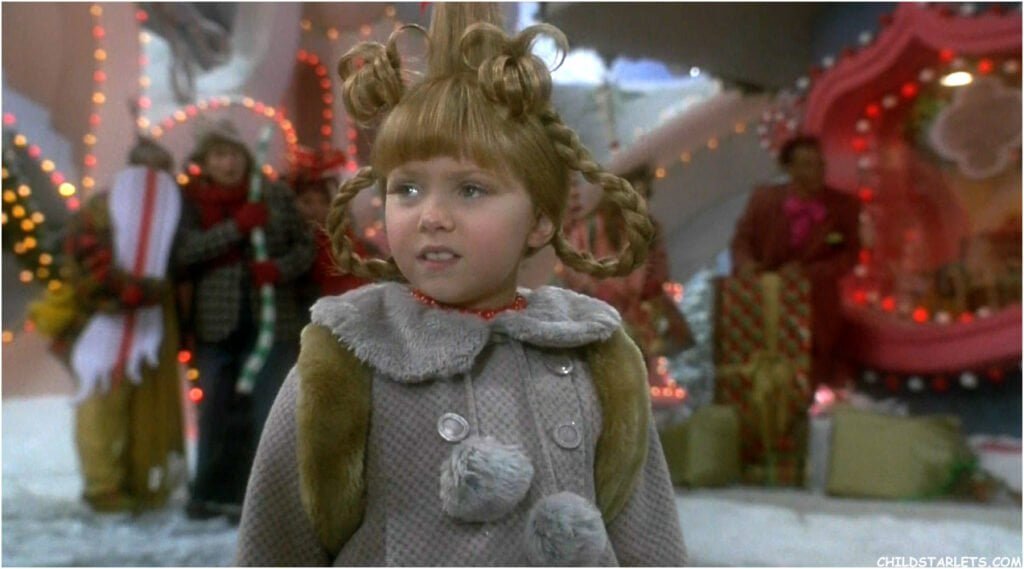 The styling of Cindy Lou's hair and make-up are important elements for bringing the costume together. Our inspiration is a child so the make-up has to be simple and fresh faced while still making you look like a Whovian. Go for a flawless foundation, pink rosy cheeks and soft pink lips. Create fuller eyes with soft brown eyeshadows and eyeliner, big black eyelashes and some nude eye pencil along the bottom waterline. Lastly, use contouring on your nose to give yourself a Cindy Lou cute button nose.
The easiest way to get the hair right for your costume would be to buy an already styled Cindy Lou Who wig. But if you really want to buy a simple long blonde wig to sculpt into her trademark hairstyle yourself, then look online and find a tutorial to follow. Either way, remember to make sure that you have a large red bow to add as a finishing touch.
The last thing you will need to complete your Cindy Lou Who costume is a big heart full of kindness and love for everyone. Have a couple of Christmas songs ready to sing at any minute and get everyone involved in a group sing-along, especially if you fear they might have lost their Christmas spirit. 
Missing an Outfit Inspo? Submit your idea and we'll make it happen!
Monthly Newsletter
Subscribe and get your Halloween costume ideas from us each year.