Birth: February 13, 1926
Died: September 5, 1998
Nationality: Danish
Verner Panton was one of the most influential Danish designers of the 20th century, whose wide range of imaginative and futuristic designs earned him both acclaim and controversy throughout his career.
37 Chairs by Verner Panton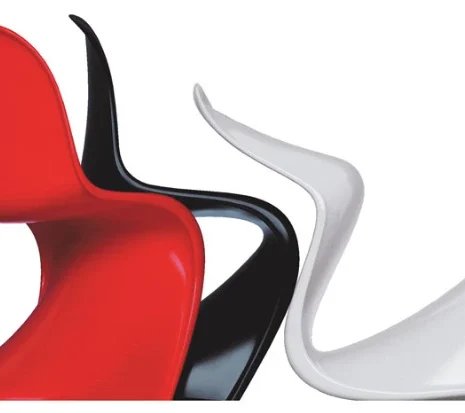 The vibrant, dominant rainbow colors and futuristic sculptural forms of Verner Panton changed the design not only in Scandinavia in a playful and, at the same time radical way, but also even in large parts of the western world. As a son Panton spent his childhood as an innkeeper on the Danish island of Funen and worked out at the Odense University of Technology. He later studied architecture at the Royal Danish Art Academy in Copenhagen and graduated in 1951.
From 1950 to 1952, he worked in the office of the celebrated Danish architect and designer Arne Jacobsen. In this period, he developed several experiments, including the well-known Chair Myren (ant, 1951/52). After that, he left Jacobsens' studio and began to build own furniture models, car equipment to design and design exhibitions. 1955 he set up his own studio and set out with its innovative architectural concepts, with his collapsible house (1955), Cardbosrd House (1957), and Plastic Home (1960), soon a name.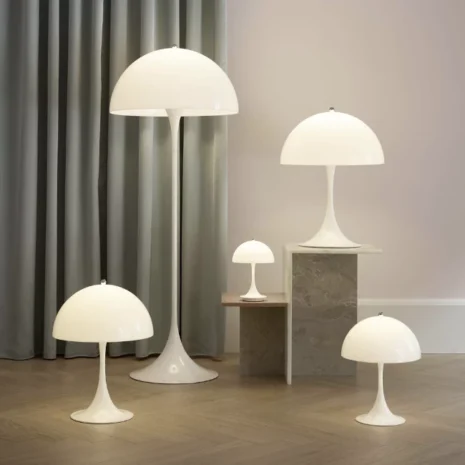 For Panton, the 1950s were a phase of imaginative exploration and playful experimentation. He designed numerous seating furniture pieces, lamps, textiles, and carpets and designed several exhibitions, which increased his public reputation. In 1958 he received Holsten from Baron Berner Schilden, his first significant order for an architectural and furnishing project.
Cone Chair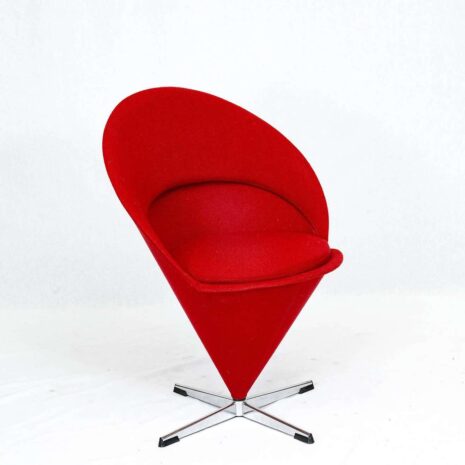 Panton broke up all conventions and designed one throughout the red interior, including his famous Cone chair in 1958. Its striking ice cream cone shape was so unusual, that Panton quickly became internationally famous. The chair was placed in New York in a shop window on a street corner. But it distracted the passing motorists so much that the traffic police prohibited displaying the unusual furniture this on this place, for fear of further accidents. The Cone and the Heart (1959)were quickly very famous.
His first architectural designs were quite controversial and included a collapsible house, a cardboard house, and a house-made out of plastic. He extended this boundless creativity to his furniture design, creating pieces with unconventional shapes, or which seemed to be missing traditional elements.
The "Cone chair", for example, has no discernible legs or backrest, and seems almost to float, unsupported, in space. Rejecting traditional functionalism, Panton saw a set of furniture as a landscape, which should be able to exist for its own sake and "interact with itself."
psychedelic circular patterns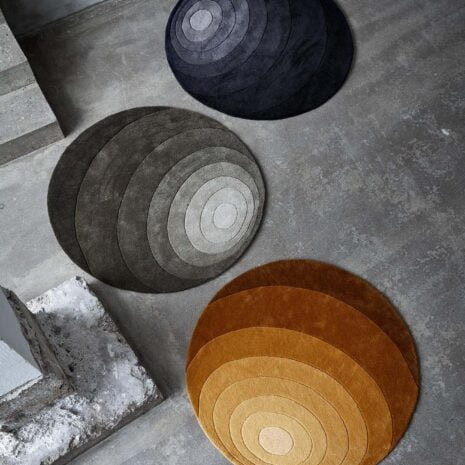 In the 1960s and 1970s, he went on to design entire environments, furnished entirely with his own curved furniture and decorated with psychedelic circular patterns.
His bold designs, with their fantastical forms and beautiful colors, remain very popular today.

Verner Panton Original and Replica Products