Birth: February 11, 1902
Died: March 24, 1971
Nationality: Danish
Arne Jacobsen was a Danish architect and designer who contributed extensively to both the Danish Modern style and architectural functionalism. Jacobsen studied architecture at the Royal Danish Academy of Fine Arts in Copenhagen and won a silver medal in chair design at the Paris Art Deco Fair in 1925 before he even graduated. His early work drew inspiration from Le Corbusier as well as Ludwig Mies van der Rohe, but he soon developed his own, recognizable style.
In 1930, he set up his own architectural office and approached his first few projects with all-encompassing attention to detail.
When he was commissioned to design a seaside resort on the Danish coast, he created everything from the building to the uniforms of the employees, the tickets, and seasonal passes.
Ant, Swan, and Egg Chair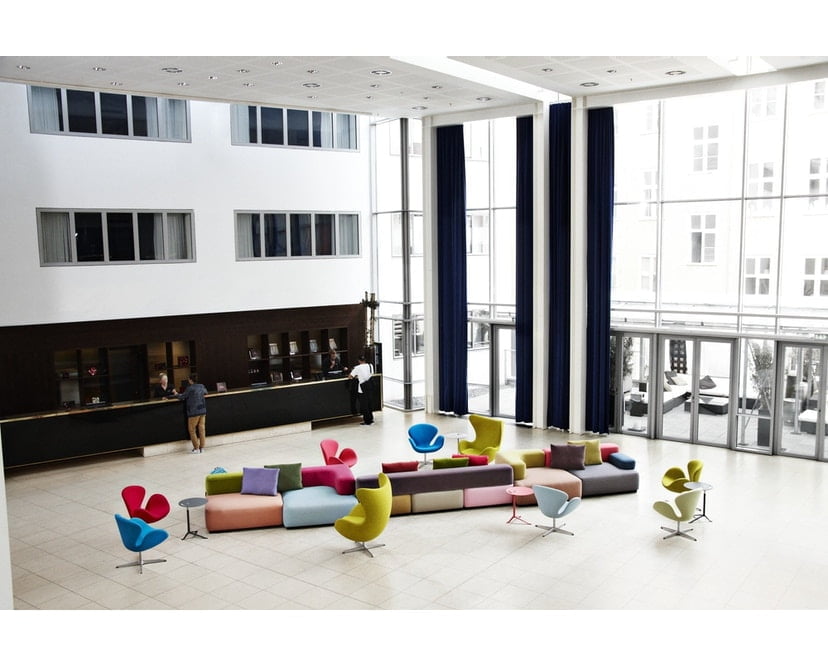 In 1934, Jacobsen first started his collaboration with the Fritz Hansen furniture house, and their first major success was the "Ant" chair, in 1952.
In 1955, "Series 7" enjoyed similar acclaim, cementing Jacobsen's status in the furniture world. At the end of the 1950s, he designed the Royal Hotel in Copenhagen, for which he developed three more of his most famous chairs and sofas the "Egg", the "Swan", and "Series 3300".
Today, Jacobsen's elegant furniture is still regarded as a great part of Danish cultural heritage.
Arne Jacobsen Original and Replica Products