Birth:
Died on 4 April 2016.
Nationality: American
Doug Kraner, a renowned production designer known for his work on films such as "Sleeping with the Enemy" and "Uncle Buck," passed away on April 4th at the age of 65. He had been battling cancer and died in West Hollywood, California. He had a long-standing collaboration with director Danny Cannon, working together on projects such as "The Forgotten," "Nikita," "The Tomorrow People," and "Gotham" for which he received Emmy and Art Directors Guild nominations.
Kraner's Work on Gotham
In Gotham, the new Fox comic-book drama, we watch a young pre-Batman Bruce Wayne and a slew of villains coexist and form their identities in a crime-ridden and corrupt Gotham City. The city is a dramatic, timeless, gloomy place drained of its goodness and sun.
Production designer Doug Kraner explains the process of creating the look of Gotham, and how the city is a composite of New York City and other locations. He and the director, Danny Cannon, looked at a lot of films and comics to create a new vision of Gotham. They believe Gotham is like New York City in the late 1970s and early 1980s when the city was at its roughest. They scout for locations that fit this vision and sometimes have to remove modern elements and replace them with abandoned warehouses or other gritty elements. They also use post-production to enhance the look of the city.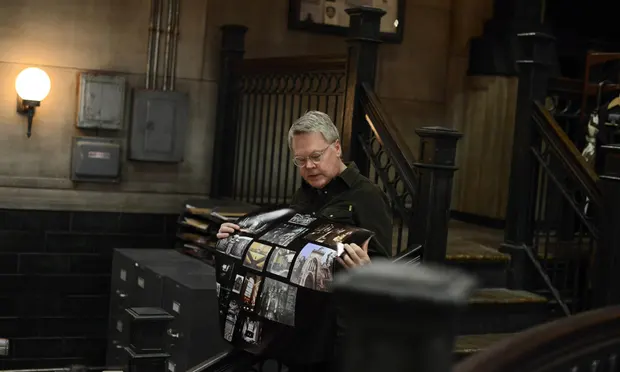 Kraner held an MFA degree from the University of Massachusetts Amherst in Scene Design.
He was nominated for an Emmy for his set decoration on the 1983 limited series "Little Gloria…Happy at Last". He was also recognized by the Art Directors Guild for his contributions to the industry.
He passed away on April 4, 2016, and was honored by the Oscars in Memoriam in 2017.