Birth : 1945 in Lenno Tremezzina
Nationality: Italian
Alberto Meda was trained as a mechanical engineer at the Polytechnic Institute of Milan. His career began with developing plastic laboratory equipment. Starting in 1979, he began working as a freelance industrial designer for a number of companies, including Alias, Vitra, Kartell and Olivetti.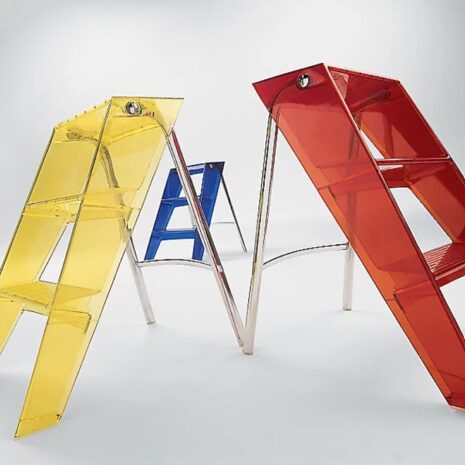 His collaboration with Vitra has lasted more than 20 years and continues to this day, producing a renowned series of chairs and seating systems, including the "MedaPal" office chair.
OFFICE CHAIR BY Alberto Meda
His engineering background, and the pragmatic mindset and attention to detail that come with it, is reflected in his simple, elegant designs and high-tech production techniques. Since 1983, he has also given lectures in industrial technology and design at universities in Italy and abroad.
Some of his work is part of the permanent collections of the Museum of Modern Art in Toyama and New York. He has also received a number of international design awards, including three Compasso d'Oro awards.
Awards (selection from many):
Compasso d'oro: in 1989, 1994 and 2008 with the lamps Lola, Metropoli, Mix by Luceplan, in 2011 with the Teak table by Alias, in 2016 with Flap, soundproofing panels by Caimi Brevetti, in 2018 with Origami Screen- Radiator by Tubes
1992 Design Plus Award for the Titania lamp for Luceplan
1999 Createur de l'année, Paris
2000–2001 design award of the Federal Republic of Germany for the Meda armchair (Vitra)
Honorary Royal Designer for Industry, – RSA London 2005
INDEX: award 2007 with Solar Bottle
Alberto Meda works and lives in Milan.
Alberto Meda Original and Replica Products