Dress Up Like Three Finger from Wrong Turn
If you are looking for a good Three Finger costume for Halloween or a big cosplay event, here's the winning formula for creating the most exciting outfit of the party! Let's see how to dress up as Three Finger from Wrong Turn.
Costume Guide For COSPLAY & HALLOWEEN
Three Finger from Wrong Turn Costume Guide
Shopping List for Three Finger from Wrong Turn Costume & Outfit
The 2003 slasher film Wrong Turn was written and directed by Rob Schmidt. The film centers on a group of six people who are being stalked by a family of cannibals in the woods. The costumes were designed by Gina Ruiz and the makeup prosthetic effects by Stan Winston Studio. In this article we'll focus on the Three Finger costume, but first let's take a look at the background.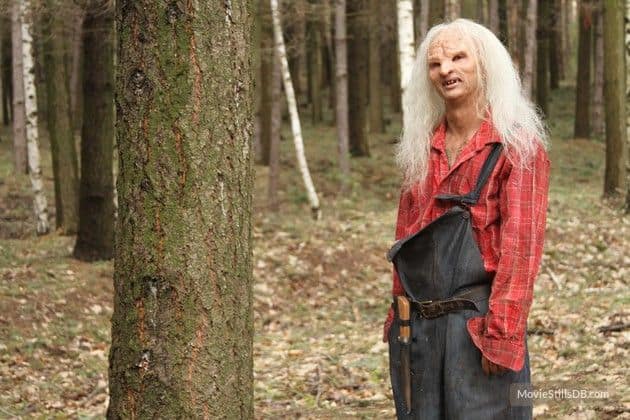 Who is Three Fingers
The main antagonist of the "Wrong Turn" movie series is Three Finger. He is a key character in the series and one of the mutant cannibals with disfigured bodies. He is one of the three original cannibal brothers, along with Saw Tooth and One Eye, who are also related to him. Out of his brothers, Three Finger is thought to be the craziest. He frequently makes clicking noises and frightening cackles of laughter as he plays with his prey. He regularly eats human flesh, just like all cannibals, and has no regard for anyone who is not a member of his family.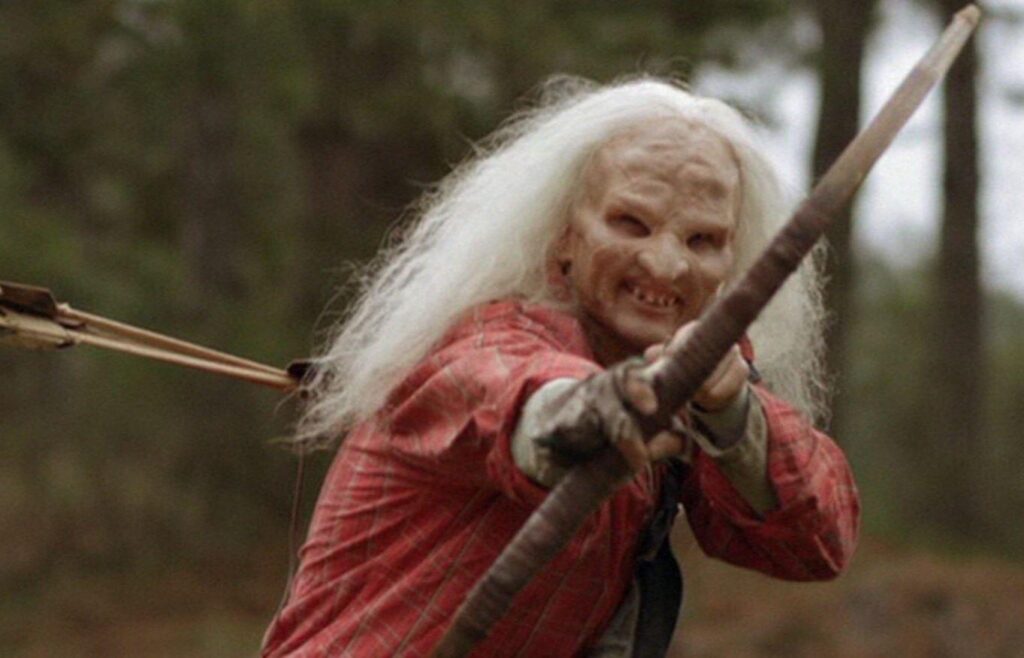 It is evident that Three Finger is a very inventive and accomplished trapper. The great bulk of the traps used in the series that is intended to kill his game is all his doing. In addition to remarkable regenerating abilities that have allowed him to survive all the lethal ways he has been "killed" in the past, the mutations within his body give him, like his siblings, the capacity to be numb to pain.
Three Finger has slain numerous members of his family in addition to himself, and despite temporarily appearing to be killed off at the conclusion of the first movie, he keeps coming back for more.
If you're into vicious horror costumes, check out our crafting tutorials:
How to get Three Finger's costume
Three Finger's costume comprises of a dark blue colored denim pair of overalls with one strap hanging down, a red loosely plaid shirt with long sleeves folded up, a thick dark brown leather belt with a knife strap for his long dagger knife with a wooden handle (this will also be your prop. He also wears a double layer of beige topped with khaki long-sleeved tops under the red shirt. To finalize this costume, pair it with a set of boots
Finally, the signature piece to complete this outfit would be a Three Finger mask and hair.
The Three Finger mask can be purchased online. Your wig must be long, white and messy. Perhaps a witch's wig might be of service. You can also carry a bow and arrows to make your presence more dramatic. Don't go chasing everyone with your bow and arrow though, because they might just disappear!
Missing an Outfit Inspo? Submit your idea and we'll make it happen!
Monthly Newsletter
Subscribe and get your Halloween costume ideas from us each year.