Dress Up Like Mother from Barbarian
If you are looking for a good Mother costume for Halloween or a big cosplay event, here's the winning formula for creating the most exciting outfit of the party! Let's see how to dress up as Mother from Barbarian.
Costume Guide For COSPLAY & HALLOWEEN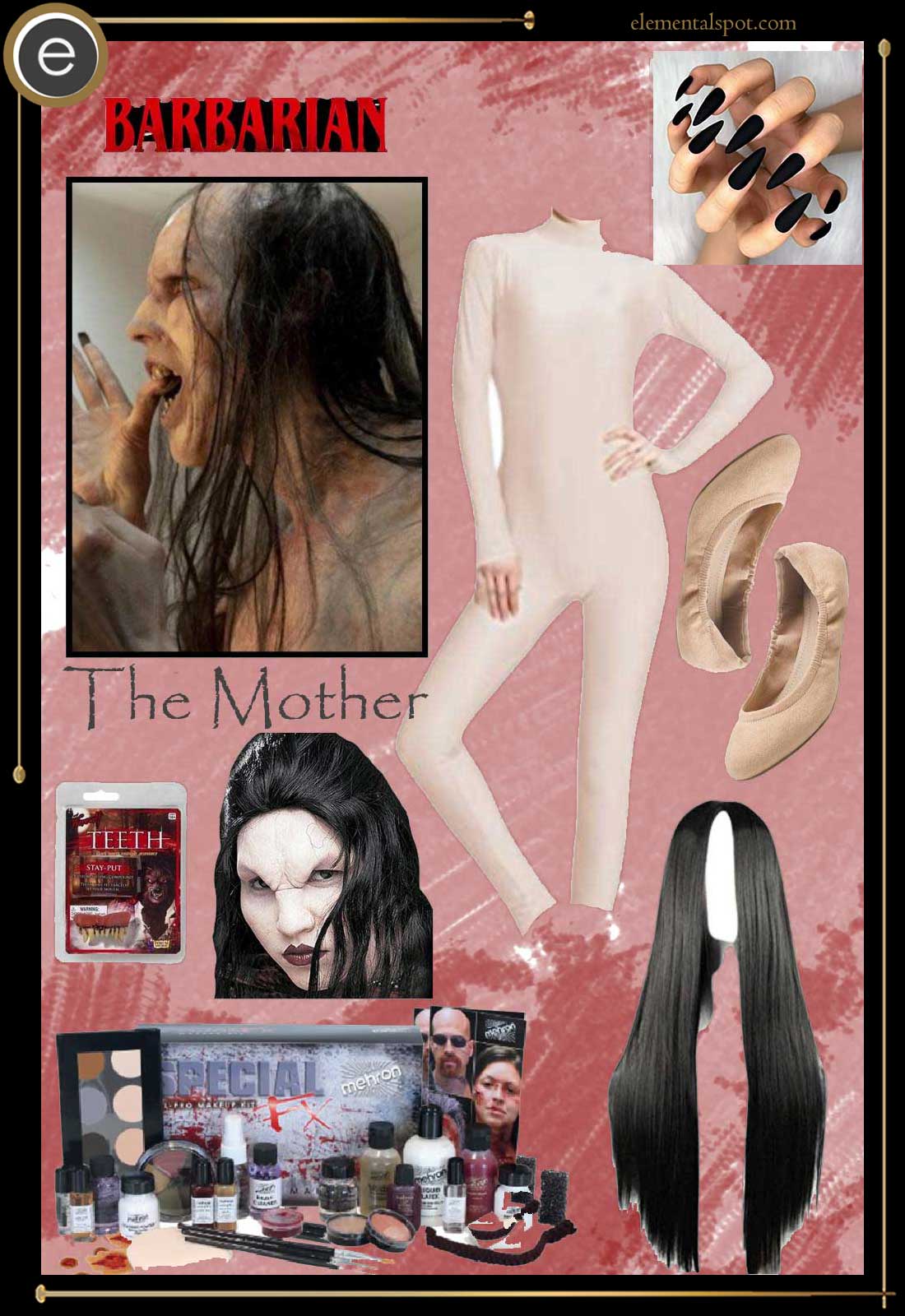 Mother from Barbarian Costume Guide
Shopping List for Mother from Barbarian Costume & Outfit
This Halloween, take your inspiration from one of 2022's most terrifying new horror films and recreate the look of The Mother from Barbarian. The character who is terrifyingly embodied in the movie by actor Matthew Patrick Davis will definitely send a shiver down the most hardened horror fans spine. Creating your own Mother costume will take some serious make-up skill, but why not get inspired with this Variety interview with Patrick, on how he was transformed into The Mother.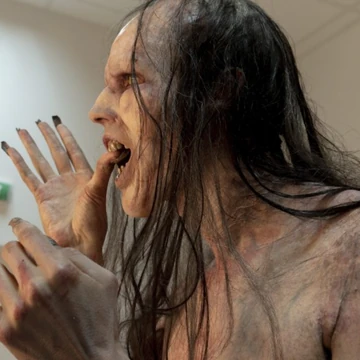 The American horror movie, Barbarian (2022) is almost completely set within an Airbnb. Tess, the latest occupant, thinks the only thing to be scared of in the house is the man already staying there, when the owners double book them. But soon, she finds that going down into the basement brings a whole new level of horror, and brings her face to face with The Mother.
How to transform into The Mother from Barbarian
Although the whole look for the mother in the film is made from body paints and prosthetics, that is not going to be the easiest way for you to recreate the look. Instead start with a flesh colored bodysuit, something slim fitting that will make you seem naked like the character. Add a pair of flat shoes in a nude color, such as a pair of ballet flats, so that you don't have to go barefooted.
Now that the outfit is sorted, it is time to add the touches that will make this Mother costume realistic. To do that you want to buy some foam prosthetics to attach to your face to make it look deformed. Focus on the areas around your forehead and nose, as well as your cheeks to make all of these more prominent. It will take a little bit of practise to get it looking good, but remember it doesnt need to be perfect especially considering the Mother costume you are recreating.
Once you are happy with your prosthetic work on your face, it's time to use special effects make-up to really bring it to life. First work over your face and neck and create a really pale complexion, going in afterwards and making areas that could be scars and other damage to the skin. Add a layer of 'dirt' the kind that has that green/brown color and is ingrained into the skin. Pop in some monster teeth to make your mouth look misshapen, as well as just plain terrifying.
Finish the look off with a long black wig and painted black fingernails. If the wig looks a little bit too sleek and pristine, maybe tease it and backcomb it a bit to give it a tangled and straggly look. The Mother costume isn't meant to look neatly finished, instead you want to look like you've lived in your basement all your life and have never heard of a shower or a hair brush. Add in that killer vibe and you definitely might just be the most horrific sight anyone will see all night.
Missing an Outfit Inspo? Submit your idea and we'll make it happen!
Monthly Newsletter
Subscribe and get your Halloween costume ideas from us each year.