Dress Up Like Pinhead from Hellraiser
If you are looking for a good Pinhead costume for Halloween or a big cosplay event, here's the winning formula for creating the most exciting outfit of the party! Let's see how to dress up as Pinhead from Hellraiser.
Costume Guide For COSPLAY & HALLOWEEN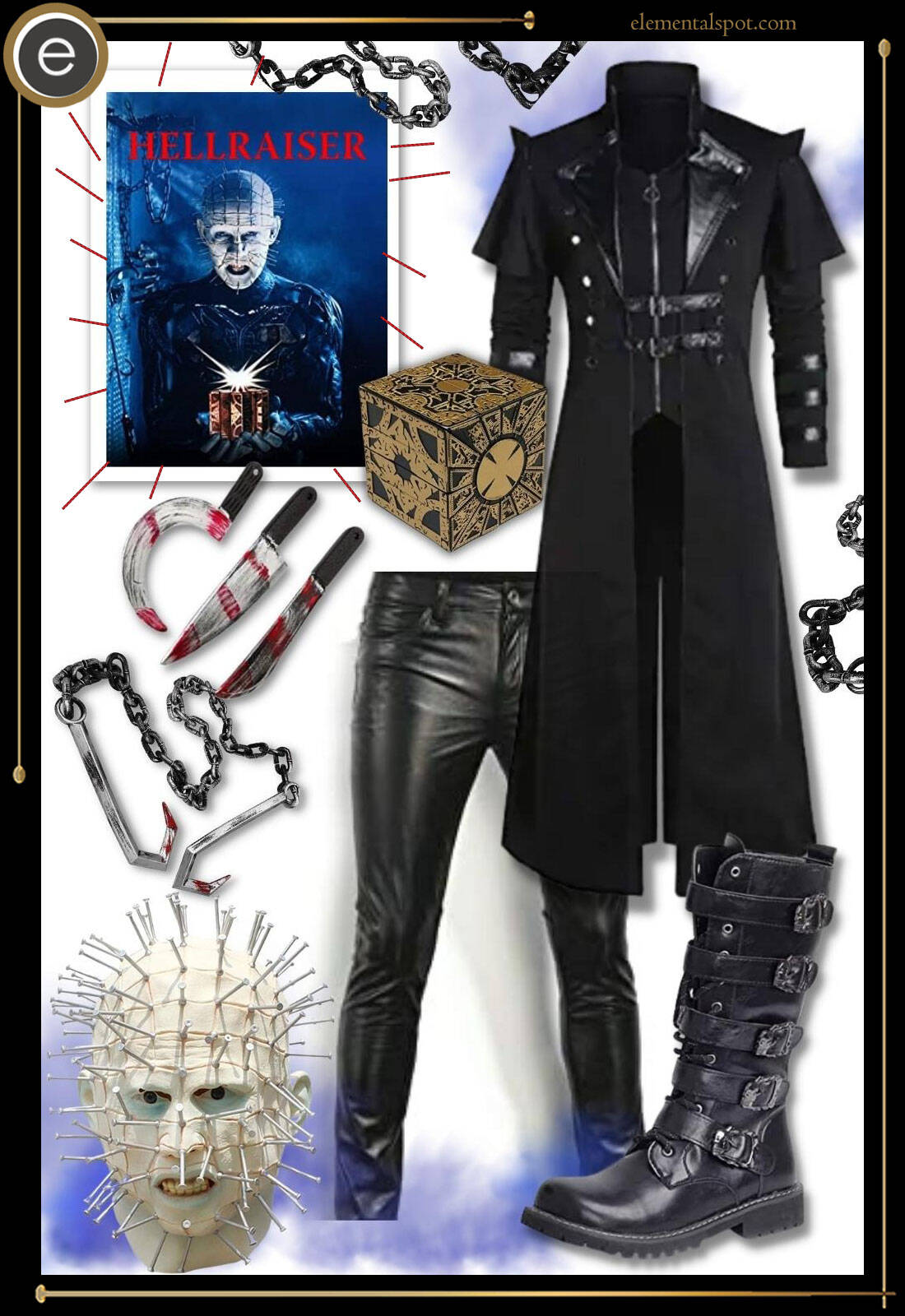 Pinhead from Hellraiser Costume Guide
Shopping List for Pinhead from Hellraiser Costume & Outfit
Clive Barker's The Hellbound Heart served as the inspiration for the 1987 horror film Hellraiser, which Barker also authored the screenplay for and directed. Hellraiser is directed by Clive Barker and the costumes are designed by Joanna Johnston. Johnston is an English designer who has worked extensively in America. She holds the award for Costume Designers Guild for Career Achievement in Film Award.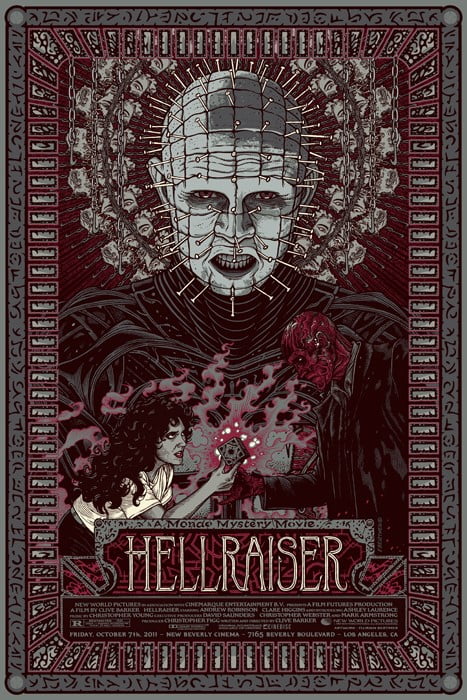 The movie is essentially a play on sexuality and Gothic terror. In fact, the movie blurs the lines between the sexual and the gothic, effectively putting them in the same realm of existence, at its best. In an interview with Barker, he states "Sex is a great leveler. It made me want to tell a story about good and evil in which sexuality was the connective tissue."
Hellraiser has a far more perverted notion of sexuality since it is the tale of a man who is driven to seek the ultimate physical sensation. This sadomasochistic essence presented by Pinhead is largely complimented by his makeup prosthetics and costume.
His head should be the focal point of the costume, as it is his signature look, diversifying him from any other horror movie antihero.
---
If you're into vicious horror costumes, check out our tutorials:
In the following, we will show you how to create a convincing Three Finger's look. Have fun!
How to Create Pinhead from Hellraiser Costume?
Pinhead's costume can be categorized in the Neo-Steampunk group. The fact that his face is covered in long needles, equally distributed around his face and head in squares brings out his masochistic features and bonds with Barker's "piercing for fun" club experience.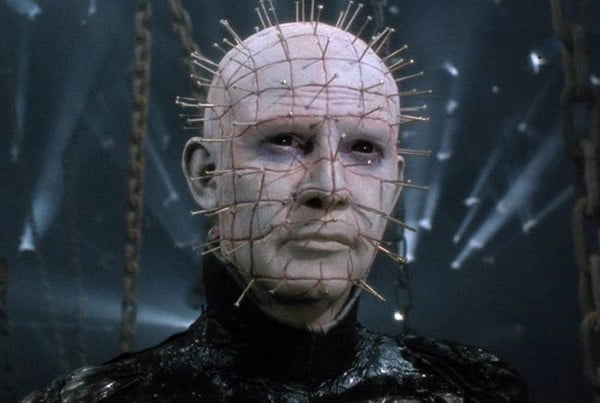 If you were thinking of dressing up as Pinhead from Hellraiser (1987) you might want to consider purchasing your costume online, as this is a rare and more intricate costume that may not be available in your local fancy dress shop. The top piece is a Steampunk Tailcoat Costume which can be purchased online in black. For any pair of black chinos or if you're going for the avant-garde look, I'd suggest leather pants and a set of black boots.
Now, for the signature part of the costume, the headful of pins, designed by Bob Keen. If you are going for the easier option, you might want to look into a pinhead mask, which can be purchased online.
In case you are feeling creative, you may want a bald cap, some pins, glue, and face paint. Here's a video tutorial on how-to Pinhead from Hellraiser (1987) full head DIY:
Missing an Outfit Inspo? Submit your idea and we'll make it happen!
Monthly Newsletter
Subscribe and get your Halloween costume ideas from us each year.