Dress Up Like Creeper from Jeepers Creepers
If you are looking for a good Creeper costume for Halloween or a big cosplay event, here's the winning formula for creating the most exciting outfit of the party! Let's see how to dress up as Creeper from Jeepers Creepers.
Costume Guide For COSPLAY & HALLOWEEN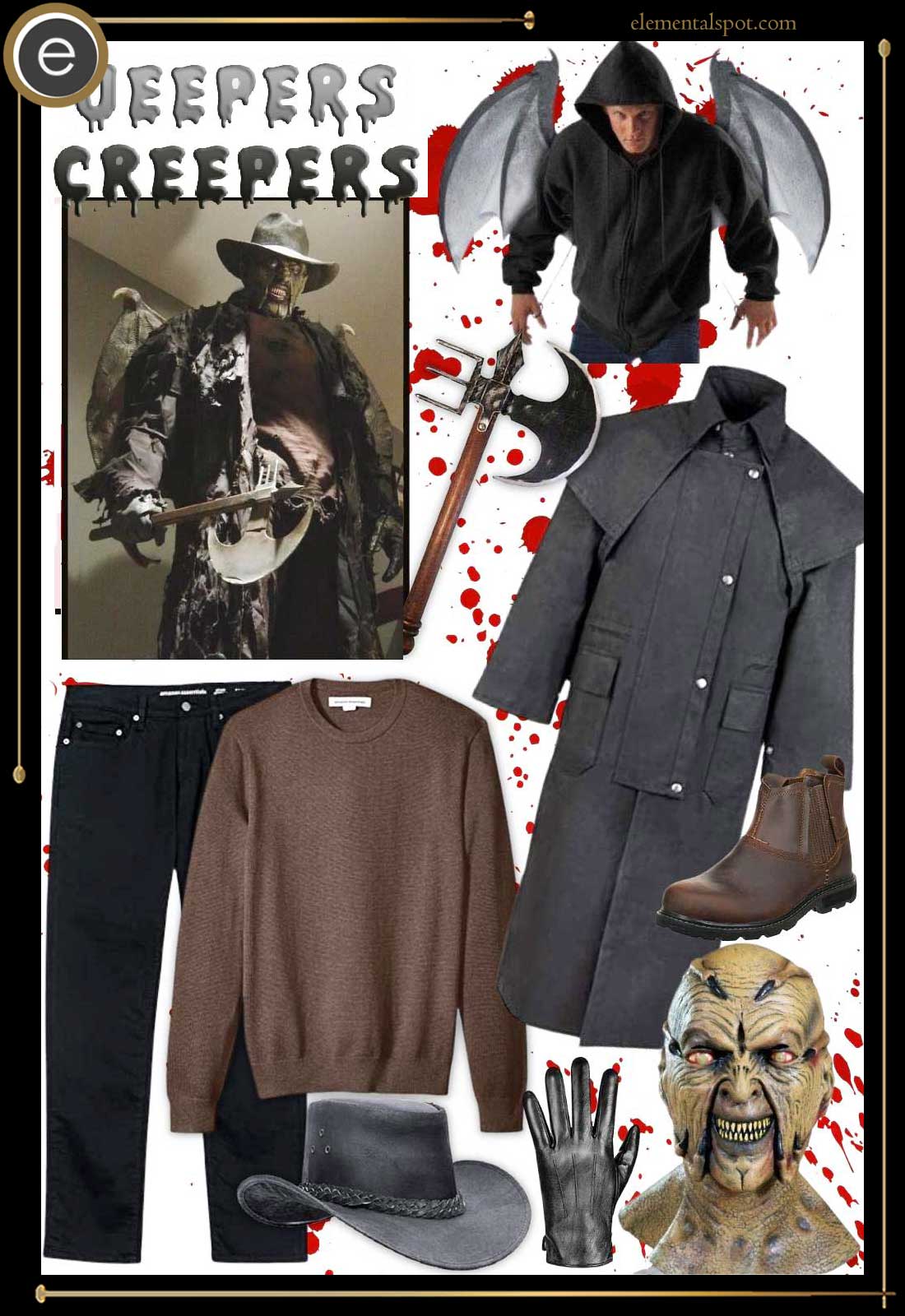 Creeper from Jeepers Creepers Costume Guide
Shopping List for Creeper from Jeepers Creepers Costume & Outfit
Victor Salva wrote and directed the 2001 horror film Jeepers Creepers. Jonathan Breck plays the demonic serial killer known as the Creeper who targets Trish and Darry Jenner, two college-aged siblings. The title of the film is a reference to the 1938 song of the same name by Paul Whiteman, which you can listen to here before we move on to the main part – the Jeepers Creepers costume!
Who is Creeper
In the horror movie Jeepers Creepers, there is a monster called The Creeper that devours people. Every 23 years for 23 days in the spring, the creature goes hunting. The Creeper then goes into hibernation until it's time to kill once more. The costumes were designed by Emae Villalobos and Makeup prosthetics by artist Brian Penikas, also known for Guardians of the Galaxy (2014).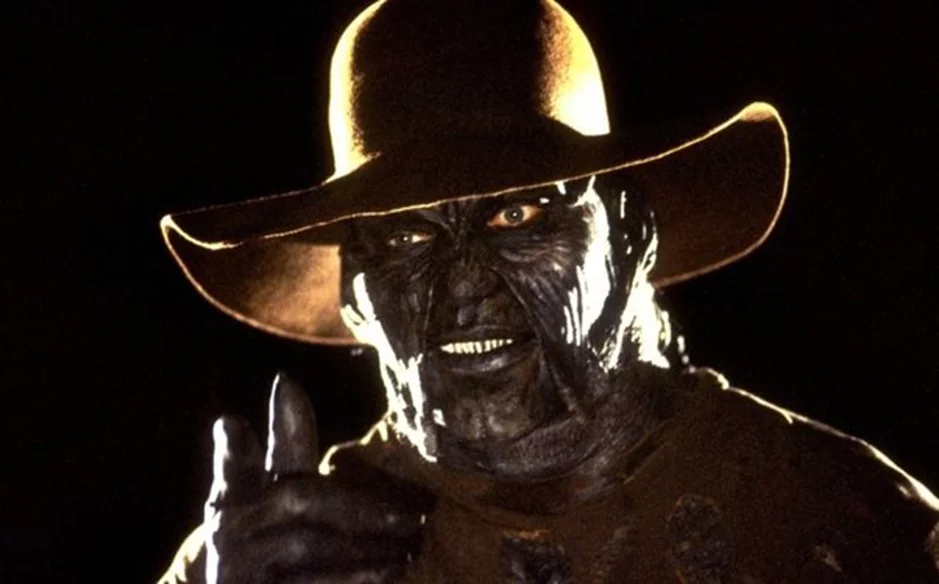 The Creeper was shown as intelligent in the Jeepers Creepers film series. He uses tricks to frighten his victims more, which makes it simpler for him to detect their concerns. The creature also shown a sick sense of creativity, sewing together skins and bodies to create hideous works of art that he hangs from his walls and ceilings.
In order to portray The Creeper, actor Jonathan Breck terrified the movie makers to death. In order to choose which body part he wanted to eat, the creature would get in the face of its victims and sniff them, an act Breck incorporated into his audition, and finally handing him the role.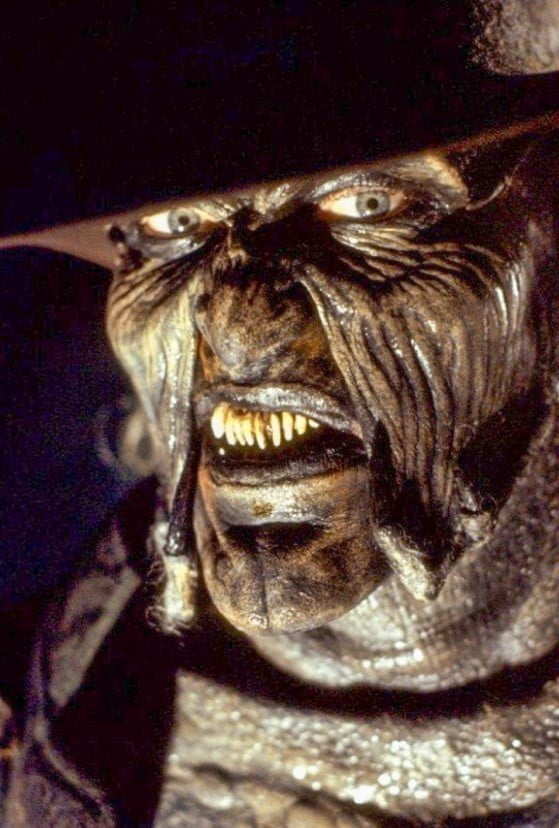 If you're into vicious horror costumes, check out our tutorials:
In the following, we will show you how to create a convincing Three Finger's look. Have fun!
Getting The Creeper's look
This Halloween, do you want to have the spookiest face? If you desire it, the Creeper costume is what you need. To complete the look, you'll also need The Creeper mask, The Creeper ax, a red long-sleeved shirt, tactical pants, a full-length coat, and a brown cowboy hat.
The Creeper has pronounced jowls that give his face the appearance of being stretched downward, and his body is covered in dark green scales. He has a set of pointed, razor-sharp fangs that are incredibly helpful for biting on his human prey.
His arms feature bat-like wings that can be folded and concealed under his coat, while his hands and feet stick out with bird-like claws. Except for a white thatch sticking to the back of his neck, he is virtually bald. He wears a trench coat, a hat with a large brim, and heavy boots to conceal his horrific visage.
The mask can be purchased online, otherwise, can also be done with makeup prosthetics, for those of you who are interested in putting a little more creative effort into the costume. Here is a video tutorial for the terrific Creeper face!
Once you've got it all together, it's time to go out for a sniff.
Missing an Outfit Inspo? Submit your idea and we'll make it happen!
Monthly Newsletter
Subscribe and get your Halloween costume ideas from us each year.