Dress Up Like Professor McGonagall from Harry Potter
If you are looking for a good Professor McGonagall costume for Halloween or a big cosplay event, here's the winning formula for creating the most exciting outfit of the party! Let's see how to dress up as Professor McGonagall from Harry Potter.
Costume Guide For COSPLAY & HALLOWEEN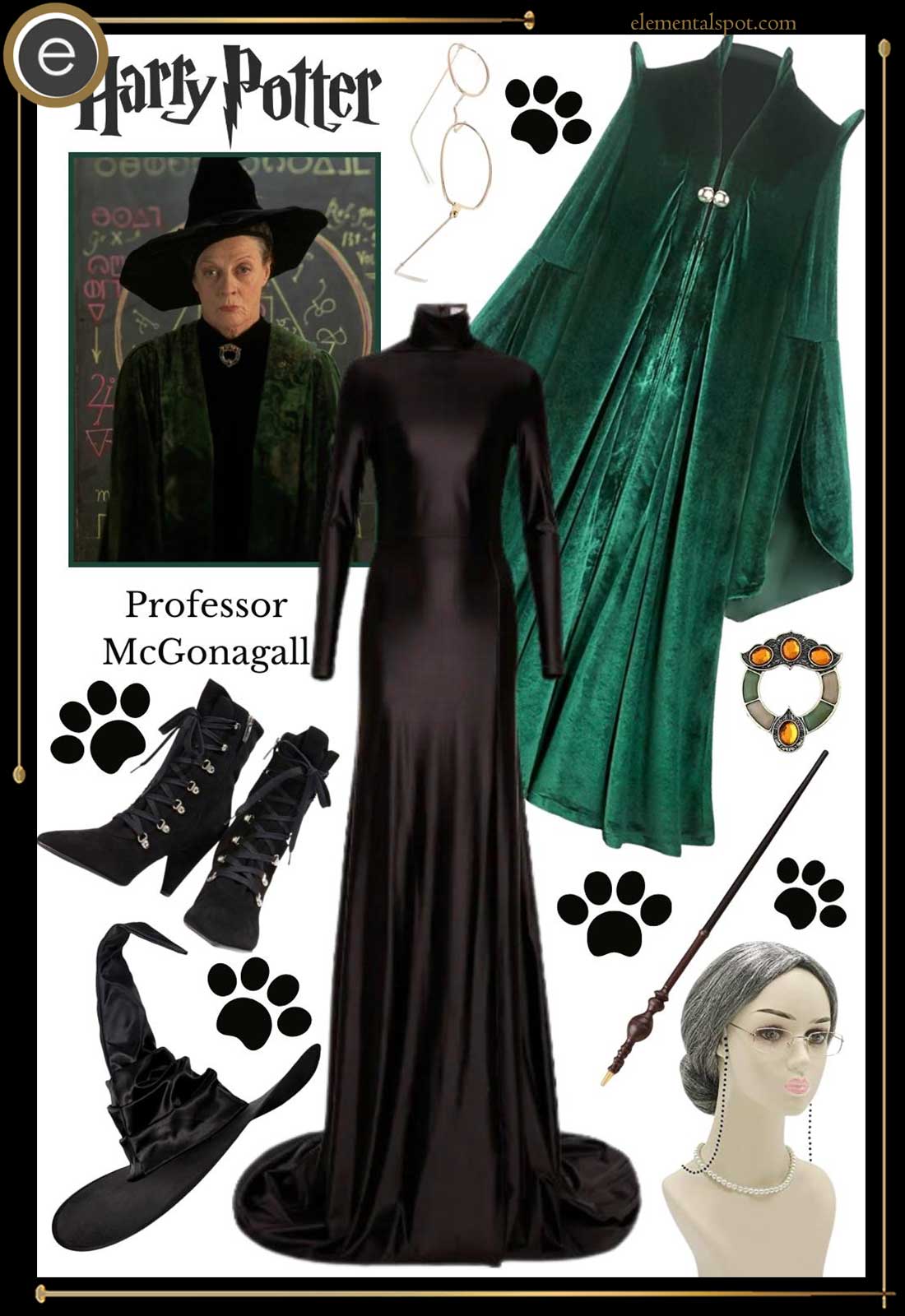 Professor McGonagall from Harry Potter Costume Guide
Shopping List for Professor McGonagall from Harry Potter Costume & Outfit
The world of Harry Potter has so many great characters that it wouldn't be a dress up party or cos-play event without one. Costume designer Jany Temime, who came on board the franchise from the third movie the Prisoner of Azkaban, describes to Fashionista why she gave the costumes a more grown up, darker feel. So for something a bit different for your next dress-up occasion, why not embrace your stern teacher vibes with a Professor McGonagall costume.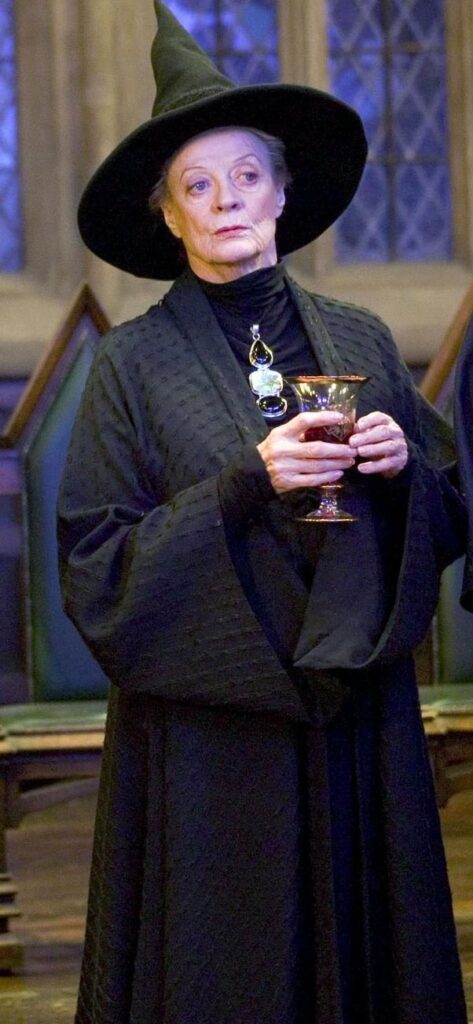 Let's first look at Professor McGonagall's origins before we move on to the costume
Just as Professor Dumbledore was the heart of Hogwarts, Professor McGonagall could quite easily be described as the backbone of the school. The stern and dry-humored Professor, held many jobs throughout her time at Hogwarts but will mostly be remembered as the Transfiguration teacher and Head of Gryffindor House. The house she herself was eventually sorted into as a young girl of 11, after the sorting hat was stalled between Gryffindor and Ravenclaw.
We have already explained in detail how to
In the following, we will show you how to create a convincing Professor McGonagall look. Have fun!
Getting the Professor McGonagall Look
Professor McGonagall Clothes
To start your Professor McGonagall costume you will need to get a black dress suitable for a witch. Go for one that is floor length and has long sleeves, as well as a high neckline such as a mock turtleneck. Pin a round jeweled brooch on the collar of your dress, right at the center of your neck. Then add a pair of old fashioned lace up ankle boots, either with or without a heel, to your costume.
Like all witches and wizards at Hogwarts Professor McGonagall is most often seen wearing a set of robes, particularly when teaching. To accurately recreate Professor McGonagalls look, go for a set of dark green robes in velvet and look for something quite elaborate. Search online and see if you can find robes in the right color and material that are floor length and have large draped sleeves.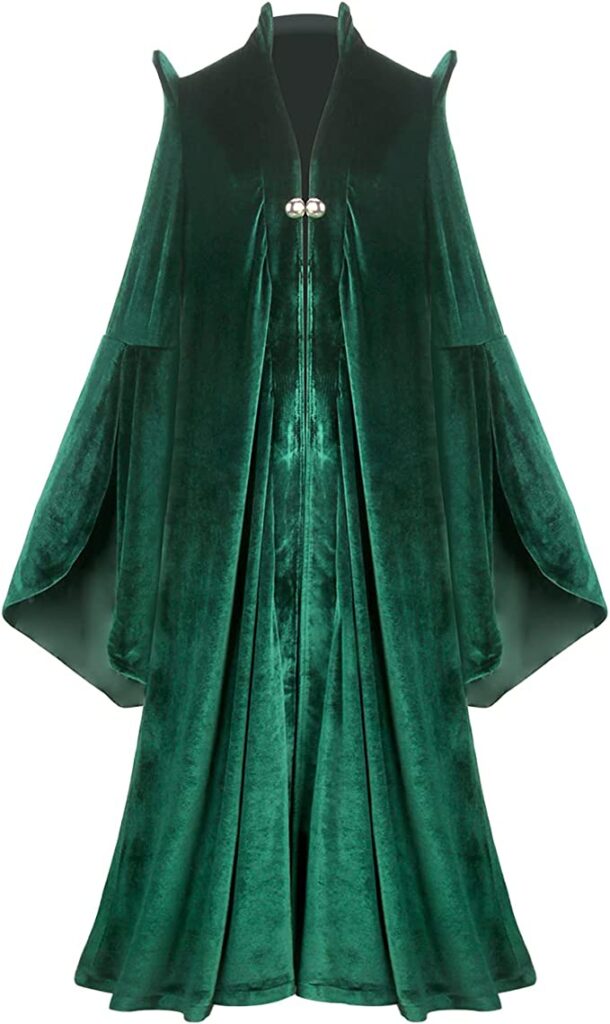 Professor McGonagall's Makeup, hair and wand
Creating the make-up look for Professor McGonagall won't require too much fuss. Unless you are an expert at make-up and would be able to use it to age yourself to look more like the wizened witch, I wouldn't bother and instead would stick to something more simple. Go for something plain, with no bright colors, instead using brown and cream tones on your eyes and lips. But add a few layers of mascara on your eyelashes to highlight your eyes, for when you put on your pair of fake delicate gold wire-rimmed glasses.
For the most part Professor McGonagall keeps her long gray hair tucked up neatly out of the way. To really commit fully to the look and color of her hair without having to dye your own, buy yourself a gray wig. Either get a wig with long straight hair that you would be able to style into a center parted low bun yourself. Or save time and buy one that already comes styled as described with the low bun hairstyle.
Finish your costume with a black witches hat to place on top of your gray wig, and a Professor McGonagall wand. You can buy the appropriate wands for each Harry Potter character online, but if you are arty and are feeling creative you could attempt to make your own version of the wand, to add the perfect final touch to your Professor McGonagall costume.
Missing an Outfit Inspo? Submit your idea and we'll make it happen!
Monthly Newsletter
Subscribe and get your Halloween costume ideas from us each year.