Dress Up Like Bellatrix Lestrange from Harry Potter
If you are looking for a good Bellatrix Lestrange costume for Halloween or a big cosplay event, here's the winning formula for creating the most exciting outfit of the party! Let's see how to dress up as Bellatrix Lestrange from Harry Potter.
Costume Guide For COSPLAY & HALLOWEEN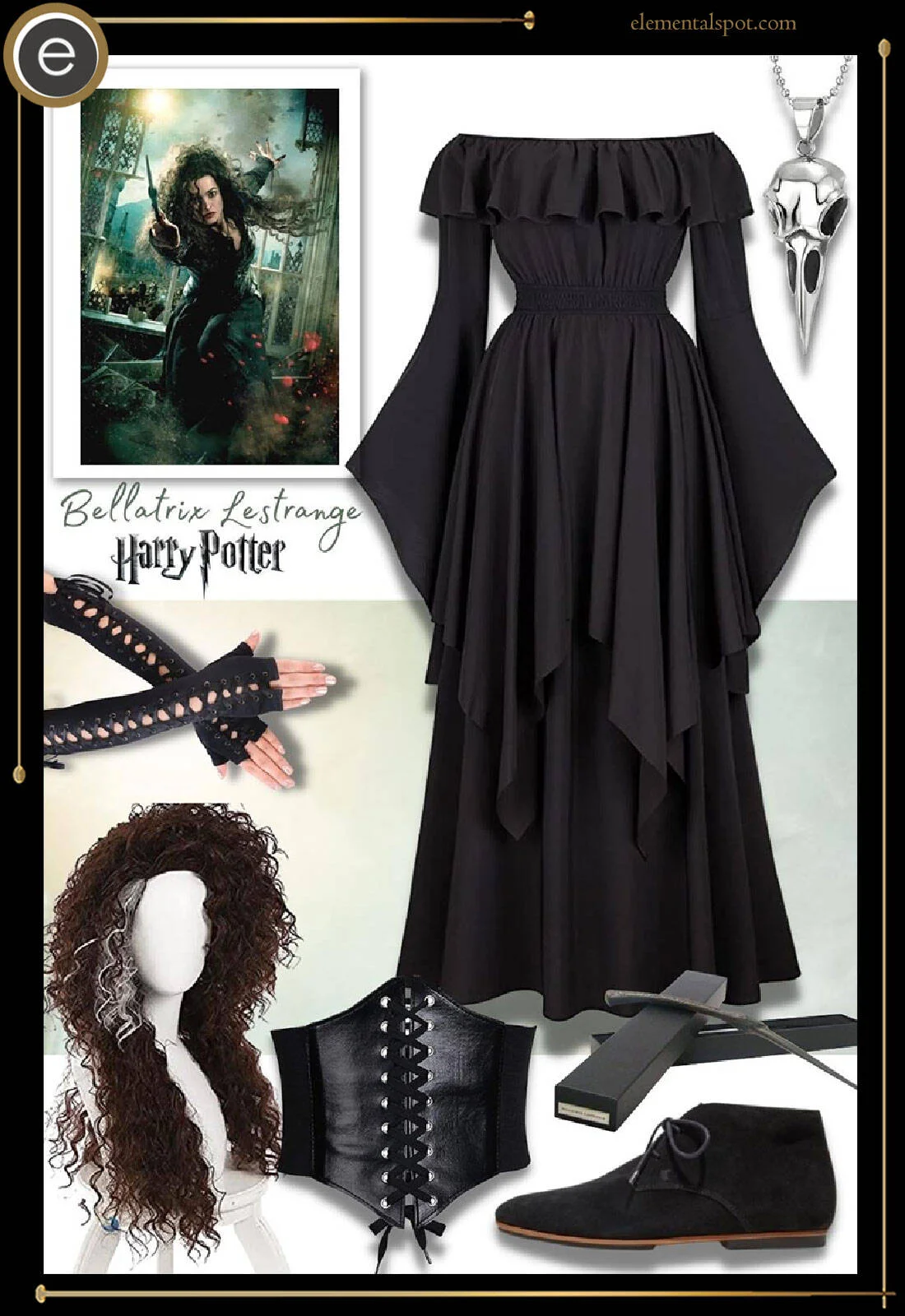 Bellatrix Lestrange from Harry Potter Costume Guide
Shopping List for Bellatrix Lestrange from Harry Potter Costume & Outfit
No dress-up party or event is complete without at least one character from the world of Harry Potter, but why not embrace your dark side and create a Bellatrix Lestrange costume. This Pureblood Slytherins look, created in the movies by costume designer Jany Temime, fully encompasses her evil spirit.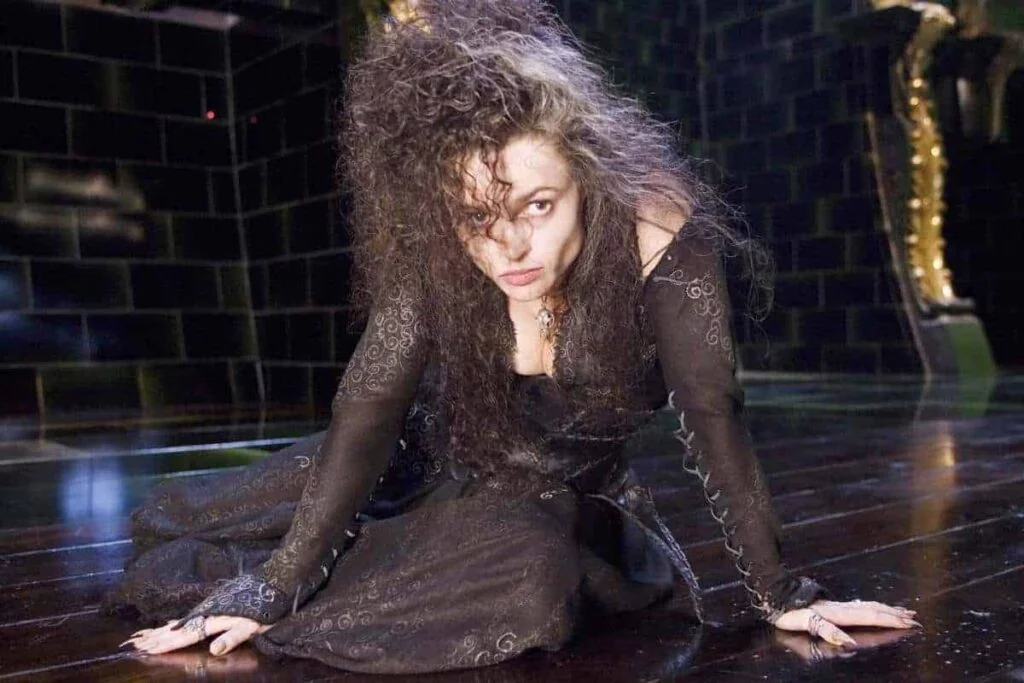 Bellatrix Lestrange is a cruel and dangerous tempered Death Eater, who is fanatically loyal to her master Lord Voldermort. After her introduction in the Harry Potter series, and her escape from Azkaban she became the character that everybody loved to hate.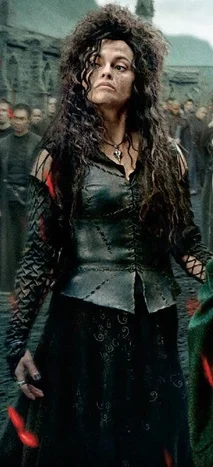 How to get the Bellatrix Lestrange's look
Start your Bellatrix Lestrange costume off with a black maxi dress. The fabric and style aren't important, anything would work from lace or gathers to layers. The key to this look is taking something soft and feminine and accessorizing to give it that hard edge.
Embrace that darkness and add a leather lace up corset to your look, placing it around your waist on top of your dress.
Pair the corset with matching lace up gloves. You are looking for a style that is fingerless and goes up to your elbow, something similar to a lace up arm warmer.
Already you can see your Bellatrix Lestrange costume starting to take shape, so all you need now is some black flat ankle boots as the last piece of the main outfit.
Bellatrix Lestrange's make-up and accessories
Turn your focus to getting her hair and make-up correct. It might be worthwhile investing in a wig to do the Bellatrix hair style, considering her hair would be best described as frizzy curls.
Pile some of the hair at the back, up on the top of your head so that it cascades down in all directions haphazardly, and remember her silvery white streak in her hair just above her left ear.
Like much of your Bellatrix Lestrange outfit the make-up is quite simple but has impact when the whole look comes together. Keep your complexion pale and use eyeshadow and eyeliner to create dark smokey eyes and dark blunt eyebrows. Add a touch of a dark, brown toned lipstick and don't forget a sneering evil smile.
Finish your Bellatrix Lestrange costume with a raven skull necklace and a wand. Don't forget her undying loyalty to her master and her time spent in Azkaban has made her a little bit insane. So notch up your acting skills and really sell that unhinged crazy vibe, maybe even throw in a couple of oddly timed cackles.
Want to go to a dress up party with someone as a couple? Then check out Draco Malfoy's Costume Inspo.
Missing an Outfit Inspo? Submit your idea and we'll make it happen!
Monthly Newsletter
Subscribe and get your Halloween costume ideas from us each year.