Dress Up Like Luna Lovegood from Harry Potter
If you are looking for a good Luna Lovegood costume for Halloween or a big cosplay event, here's the winning formula for creating the most exciting outfit of the party! Let's see how to dress up as Luna Lovegood from Harry Potter.
Outfit Guide For COSPLAY & HALLOWEEN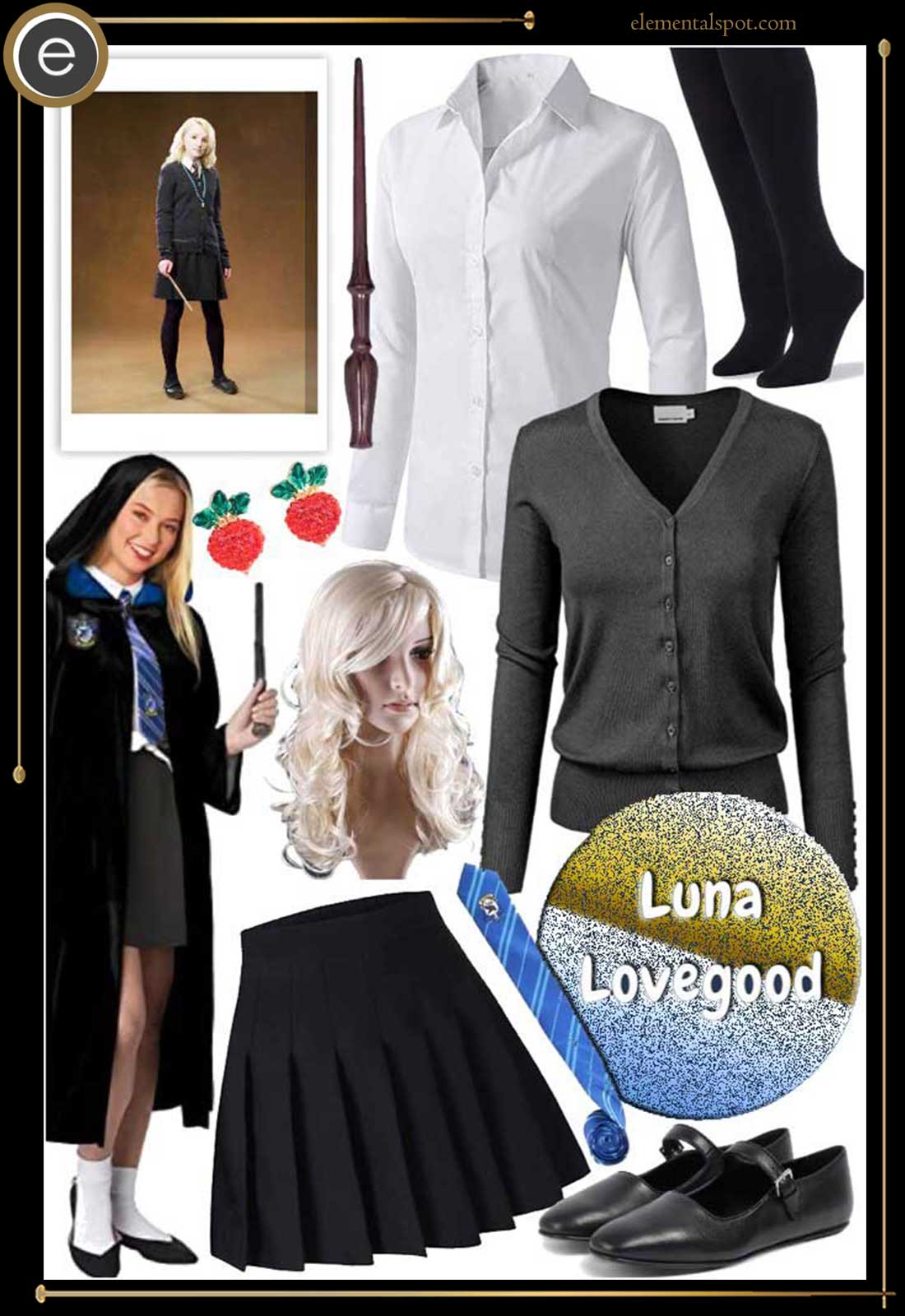 Luna Lovegood from Harry Potter Outfit Guide
Shopping List for Luna Lovegood from Harry Potter Costume & Outfit
No dress-up party or event is complete without at least one character from the world of Harry Potter, but why not avoid the obvious choices and instead create a Luna Lovegood costume. The Ravenclaw alums look, created in the movies by costume designer Jany Temime, takes the Hogwarts uniform and elevates it by adding an eclectic mix of accessories, and that trademark dreamy expression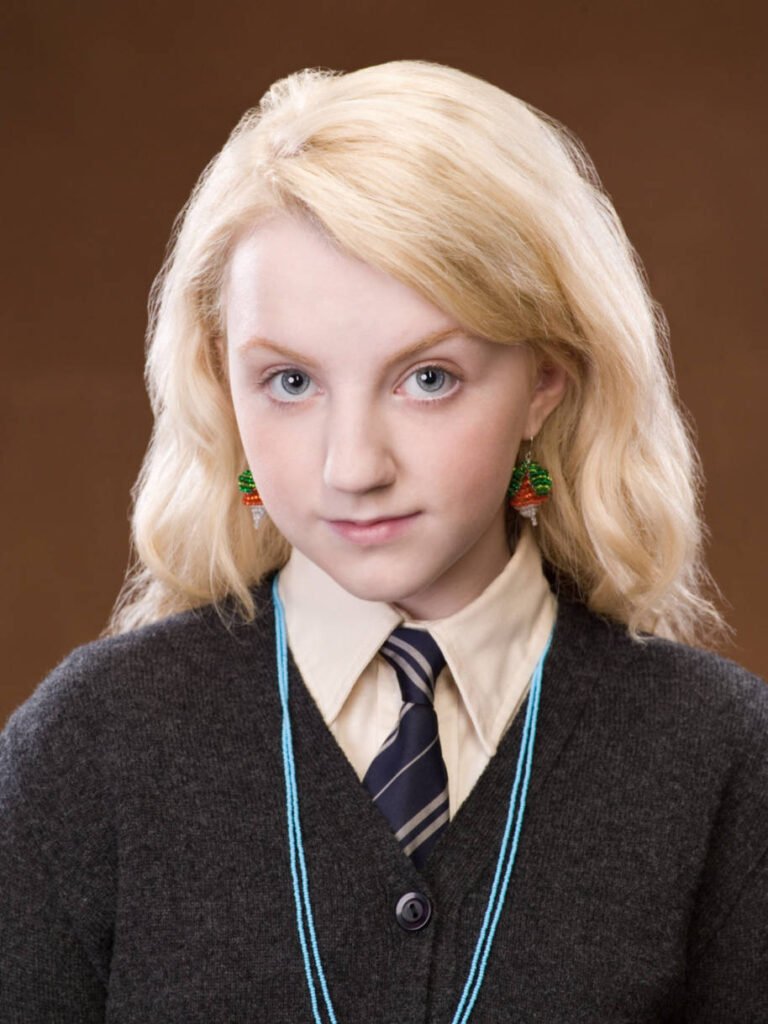 About Luna Lovegood
Although the character of Luna didn't get introduced to us until later in the Harry Potter series she quickly became a fan favourite. With her relaxed attitude, especially when all her belongings go missing at the end of term, and her fierce affection and support for anyone lucky enough to be called a friend you can see why people love her.
We have already explained in detail how to :
In the following, we will show you how to create a convincing Luna Lovegood look. Have fun!
How do you create Luna's costume?
The Luna Lovegood costume is easy enough to get started as all you need is a school uniform. Begin with a white long sleeved shirt, a black pleated school skirt and a v-neck button up cardigan to get the basic school girl look. Complete the school uniform with a pair of thick black tights and flat Mary Jane shoes.
Like any Hogwarts student would tell you, the House you are sorted into is your family and you will always be associated with it, so the same applies to Luna. To really make the Luna Lovegood costume representative of the character you will need to buy a striped blue Ravenclaw tie and Black wizard robes.
With a father like Xenophilius Lovegood it isn't hard to see where Luna got her quirkiness from, and how she translated that into her fun loving sense of style. One of the best ways to really nod to this in your Luna Lovegood costume is with a pair of radish earrings. The beautifully red tones of the radishes will be highlighted further when paired with a loosely curled blonde wig.
Remember you aren't really a wizard so getting that easy, I barely styled my hair look will take longer than a flick of a wand but those simple loose curls will really finish off your Luna outfit.
Without a doubt the toughest part of being Luna will be creating her dazed and very dreamy look that are trademarks of the character. But whatever you do don't forget your wand to perfectly finish off your Luna Lovegood costume.
Missing an Outfit Inspo? Submit your idea and we'll make it happen!
Monthly Newsletter
Subscribe and get your Halloween costume ideas from us each year.