Dress Up Like Draco Malfoy from Harry Potter
If you are looking for a good Draco Malfoy costume for Halloween or a big cosplay event, here's the winning formula for creating the most exciting outfit of the party! Let's see how to dress up as Draco Malfoy from Harry Potter.
Costume Guide For COSPLAY & HALLOWEEN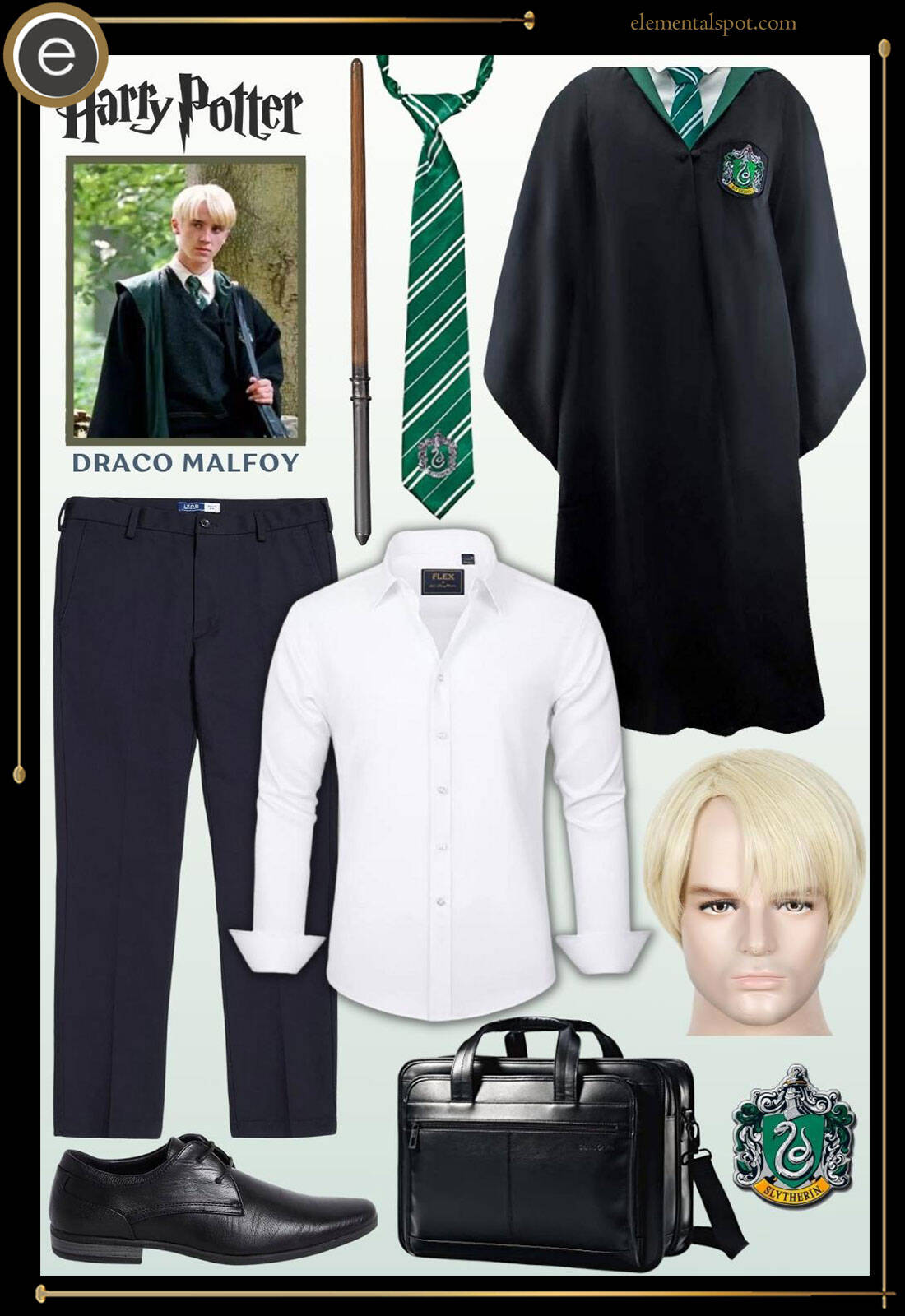 Draco Malfoy from Harry Potter Costume Guide
Shopping List for Draco Malfoy from Harry Potter Costume & Outfit
No dress-up party or event is complete without at least one character from the Harry Potter universe, but why not grasp your chance to be the bully this year and create a Draco Malfoy costume. This Pureblood Slytherin, whose look was created in the later movies by costume designer Jany Temime, fully embraces his destiny with a smug smile on his face.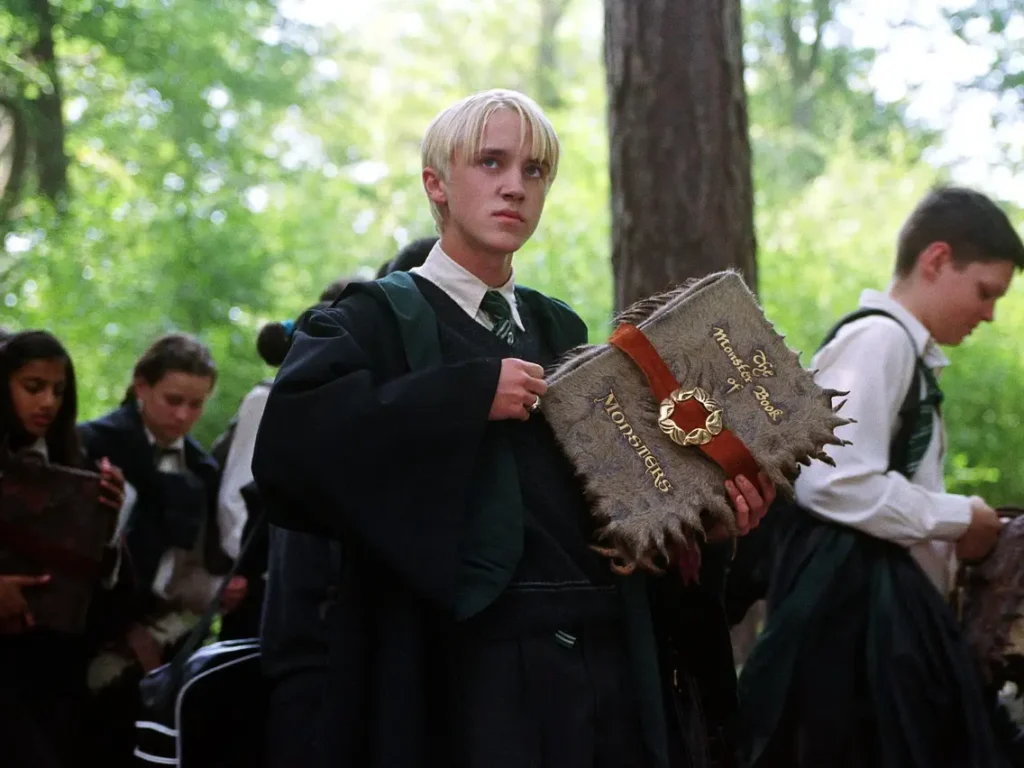 From the minute readers met the arrogant bullying character of Draco Malfoy, he has been the anti-hero to Harry Potter's pure innocence and kindness. Always destined to attend Hogwarts and be sorted into Slytherin, the only child of Lucius and Narcissa Malfoy , younger sister of Bellatrix Lestrange (have a look an Bellatrix's Lestrange costume here) continued the family legacy and never let anyone forget he was from a longline of pureblood wizards.
Hot to get Draco Malfoy's look ?
Like many of the Harry Potter costumes, to recreate Draco Malfoy's look is easy enough, all you need is a school uniform. Begin with a white long sleeved shirt, black trousers and a v-neck jumper to get the basic school uniform look. Complete the uniform with some black socks and a pair of black dress shoes.
Remember, being a member of Slytherin house is of great importance to Draco, and is part of his family's history. To make sure your Draco Malfoy costume fully represents the character you will need to buy a striped green Slytherin tie and Black wizard robes.
Draco's white-blond hair had its own journey throughout the Harry Potter series. Starting as a first year at Hogwarts with it all slicked back, which did nothing to deter the belief he was spoiled and arrogant. To a much more refined look in the later movies. Buy yourself a blonde wig similar to one of his more grown up haircuts, to make sure you can accurately recreate the white-blond color of his hair.
Draco Malfoy 's costume make-up and accessories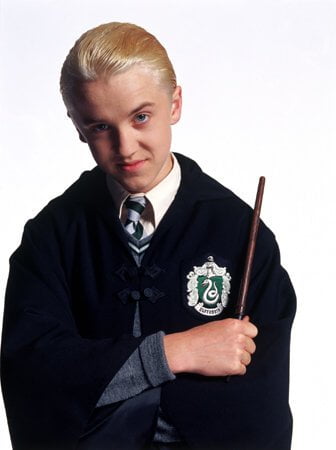 Accessorize your school boy Draco Malfoy look with an over the shoulder briefcase to effortlessly carry all your Hogwarts books. Make sure your bag looks expensive and is in great condition as we all know, Draco only ever had the best. If you can get a Slytherian house ring to add to your look that would be perfect. Wear it proudly just like Draco did and feel the power of being a member of Slytherian.
As the son of a Death Eater, Draco Malfoy was indoctrinated early in his life by his parents' views. So don't forget to take your wand to finish off your Draco Malfoy costume, and remember even though he gives off an air of superiority when cornered he would hex anyone to their back to protect himself.
When it comes down to it he was often cowardly and backed away from challenges that brought danger, but remember to try to hide that behind a smug and arrogant smile.
Missing an Outfit Inspo? Submit your idea and we'll make it happen!
Monthly Newsletter
Subscribe and get your Halloween costume ideas from us each year.