Birth: January 2, 1923
Died: January 23, 2001, Denmark
Nationality: Danish

The architect and furniture designer Poul Volther worked as a carpenter before studying at the Kunsthåndværkerskolen (arts and crafts school) in Copenhagen. He belonged to a generation of designers who still had a manual background.
After graduating in 1949, he opened his own architecture and design studio, which he ran until 1985.
Corona Armchair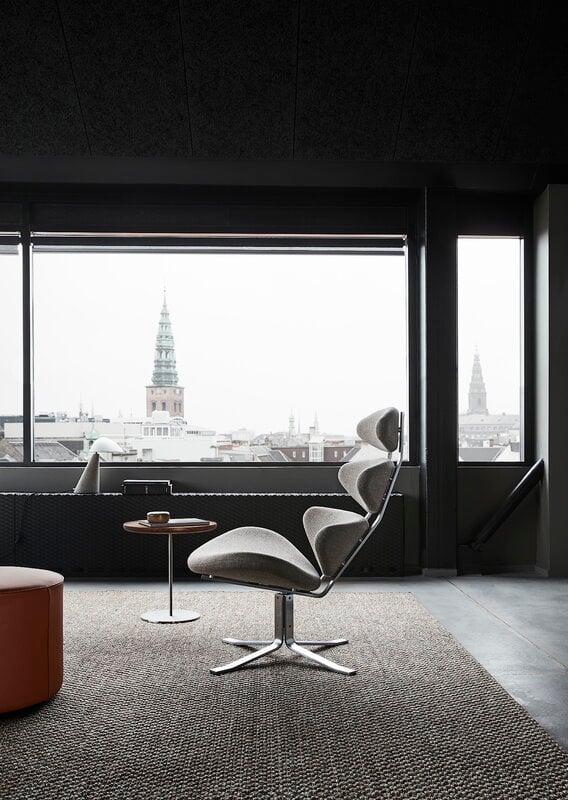 Among the numerous pieces of furniture that Volther designed during his career, there is an elegant dining chair made of teak (1951). He created this chair for the Danish cooperative association FDB (Föreningen af ​​Danske Brugsforeninger) and presented a radical reinterpretation of the traditional chair model with a ladder-shaped backrest.
Ten years later, he created the well-known Corona armchair (1961), using similar flowing elements that reminded us of the visible shapes of the sun during a solar eclipse. The elliptical seat cushions of the armchair made of moulded plywood and upholstered with cold-vulcanized cellular polyurethane could also be used as armrests. The frame to which they were attached initially consisted of solid oak, from 1962 chrome-plated spring steel.
Similar to the upholstered furniture by Arne Jacobsen and Verner Panton, Corona made clear the trend of the Danish avant-garde towards a more plastic and "synthetic" design language, as well as the gradual departure from the revision of traditional furniture forms. Erik Jørgensen still manufactures the Corona armchair.
Even though progressive designs of this kind embodied the optimistic mindset of the time, they are still far from committed to a pop culture ethos of short-liveness and disposable philosophy. On the contrary, they were high-quality products that were designed to withstand the changes in time and fashion.
Relatively inexpensive Design Furniture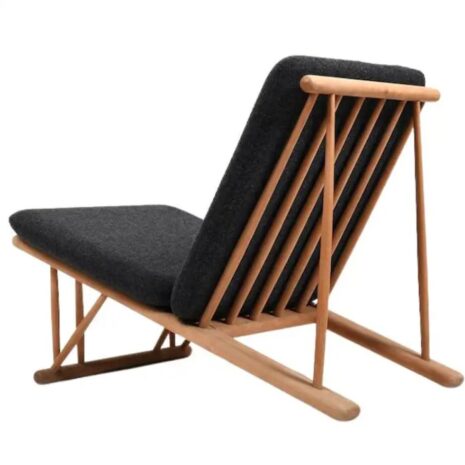 Since Volther was convinced that good design had to be simple and democratic, many of his pieces of furniture were relatively inexpensive thanks to smart construction and manufacturing methods. For this reason, countless households, hotels, and public buildings, especially in Scandinavia, are furnished with Volther's furniture.
Volther taught at the Kunsthåndværkerskolen (until 1953), and from 1955 to 1980 at the Copenhagen Furniture School and the Technical University. As a leading Danish architect, he was a member of the Society of Academic Architects from 1955.
Volther, who combined traditional handicrafts with modern technologies, created furniture that was not only durable and comfortable but also visually stimulating.
Many design companies implemented Volther's designs; these included Munch Furniture and Frem Røjle. In most people's minds, however, the Corona Chair remains its best-known design. It can be found in countless films, fashion photo series, and music videos.

Poul Volther Original and Replica Products