Birth: 6. Oktober 1923
Died: 17. Juni 2005
Nationality: Danish
Nanna Ditzel (Hauberg) studied artistic carpentry at the Richards School in Copenhagen, with Grete Jalk and Kristian Vedel. Later she was a student of Kaare Klint at Kongelige Danske Kunstakademi (Royal Art Academy) and continued her education in furniture design at the Kunsthandværkerskolan (handicraft school) in Copenhagen, where Orla Mølgaard-Nielsen, Peter Hvidt, Aksel Bender Madsen (1916-2000) , Peter Koch, Ejner Larsen (1917 to 1927) and the painter Victor Isbrand were among her teachers.
At the arts and crafts school she met her later husband Jørgen Ditzel (1921-61), who had previously completed an apprenticeship as a decorator and upholsterer. In 1944 they exhibited their jointly designed living room furniture at the annual cabinetmaker exhibition in Copenhagen. Her furnishings, including a tea table with a removable tray that she designed for Louis G. Thiersen, caused quite a stir. The couple married two years later and set up their own design studio in Hellerup.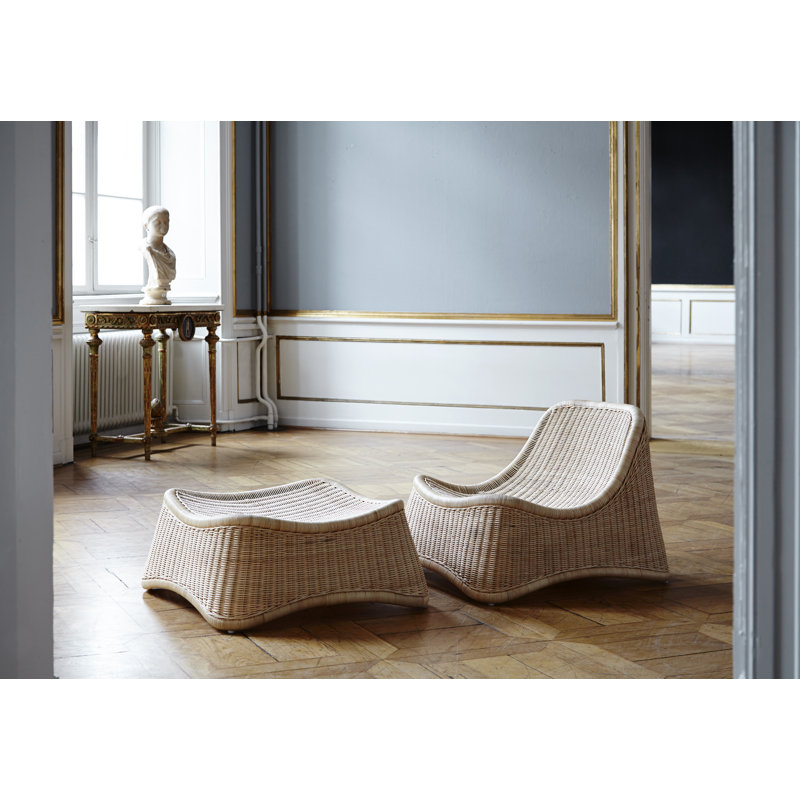 In the beginning, the focus of her work was on furnishing small living rooms, whereby Nanna came up with the idea of ​​using kitchen cupboards as partitions. In the early 1950s she designed furniture for the architect Fritz Schlegel (1896-1965), but continued to design and exhibit with her husband. In 1952, for example, they developed children's furniture made of plywood for Knud Willadsen Møbelsnedkeri and designed a stand for the exhibition of cabinetmakers with Gunnar Aagaard Andersen (1919-82). During this time, Nanna also designed silver jewelry for Georg Jensen, which had remarkably avantgarde organic shapes. In 1954, she and her husband published a book entitled Danish Chairs, and when they were both awarded the Lunning Prize in 1956, they were able to travel extensively to Greece, Mexico, and the United States.
From 1957 they designed wicker furniture for R. Wengler, including the well-known egg-shaped hanging basket chair. They also began to design children's furniture made of solid wood for Kolds Savværk and created the high chair, which is still ubiquitous in Scandinavia, as well as the simple yet elegant children's high chair Toadstool.
With Jørgen's early death in 1961, this creative collaboration came to an abrupt end. After designing several children's playgrounds, Nanna was asked by Søren Georg Jensen to design jewelry with semi-precious stones such as agates and tourmalines for his family's silversmiths. Nanna married Kurt Heide in 1968 and lived in London for 15 years. After his death, she returned to Copenhagen in 1986, where she set up a workshop, studio, and apartment in one of the city's oldest quarters.
Driven by her curiosity and her "appetite for change", Nanna Ditzel designed innovative furniture, metal goods, tableware, jewelry and textiles characterized by an artisan approach. Her work for Fredericia butterfly-shaped Model no. 2600. Bench for Two from 1989 shows an amazing sense of lightness and structure and exude movement and beauty.
The Scandinavian Furniture Fair gave Ditzel the nickname "First Lady of Danish Furniture Design" and her works have been exhibited worldwide. In 1998 the Danish Ministry of Culture granted her a lifelong grant for artists. In 1996 she was awarded the title "Honorable Royal Designer" by the London Royal Society of Arts. Her customers included George Jensen, Kvadrat, Kvist, Frederica Furniture. Ditzel continued her work until shortly before her death in Copenhagen in 2005.

Nanna Ditzel Original and Replica Products