Birth: 1888 in Frederiksberg
Died: 1954 in Copenhagen, Denmark
Nationality: Danish

The architect, designer, and teacher Kaare Klint, born in Frederiksberg in Denmark in 1888, initially trained as a painter at private art schools before studying architecture with his father.
Kaare Klint, son of the influential Danish architect Peder Vilhelm Jensen-Klint (1853 to 1913), studied painting at the Technical University in Frederiksberg from 1903. Then he was apprenticed to his father. In his own work, his father always strived to strike a balance between 19th-century historicism and 20th-century expressionism. He was convinced of the importance of studying earlier styles and traditional materials.
Kaare Klint furniture
From 1911 to 1912, Kaare Klint worked in the office of the Copenhagen architect Kai Nielsen and from 1914 to 1917 with Carl Petersen (1874 to 1923). From 1917 he worked as a freelance furniture designer and founded his own studio in 1920, which among other things for the manufacturers Fritz Hansen and Rud. Rasmussen was active. Klint's furniture designs, such as for Rud. Rasmussen's designed deck chair (1933) was mainly a revision of older models that were influenced by a variety of styles such as Scandinavian folk art, shaker design, Regency furniture, or oriental carpentry. His designs were mainly characterized by the high quality of the woodworking and their well-thought-out proportions.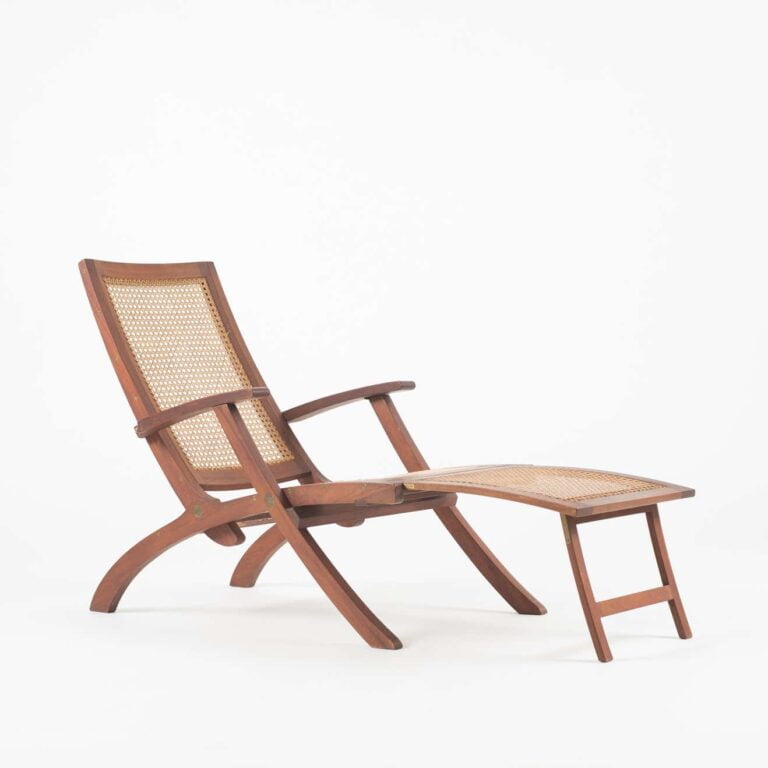 Klint's work was characterized by excellent craftsmanship, functionalism, and love for fine wood. His work was based on research and attributed great importance to the full understanding of classic furniture and the evolution of furniture types to be used as the basis for new designs.
In 1924 he set up the department of furniture design at the Copenhagen Kongelige Danske Art Academy (Royal Danish Art Academy). He undertook groundbreaking research with his students in the field of anthropometry, i.e., the systematic recording and evaluation of the interplay of human body dimensions and proportions. With the help of these scientific studies, furniture should be developed that better suits the physical characteristics of the users.
As an influential design theorist and critic, Klint also advocated combining the essential characteristics of traditional craftsmanship, such as attention to detail and thorough knowledge of the materials, with rational design principles. Like his father, he emphasized studying past styles. He advised his students to take "classic" furniture shapes – such as the traditional English Windsor chair – with precise measurements to better understand the principles of proportion, construction, and function.
In 1944 he was appointed architecture professor at Kongelige Danske Art Academy. In the same year, he designed his Fruit lamp, which was made of folded paper. An inexpensive paper lamp that was produced in series by Le Klint, a company that ran from a company operated by his father Heimwerkstatt, had emerged and had previously made paper lamps. Klint believed that design should be in the service of the public and that this could best be achieved by adopting rational design principles and studying anthropometry.
After World War II, his teachings formed the basis for the renewal of Danish design. They inspired numerous furniture designers, especially Hans Wegner and Borge Mogensen, to design "classic" modern pieces, which were essentially redesigns of historical furniture shapes.

Kaare Klint Original and Replica Products