Birth: January 30, 1912, Frederiksberg, Denmark
Died: May 17th, 1989, Gentofte Kommune, Denmark
Nationality: Danish

Finn Juhl was a Danish designer. He significantly influenced Scandinavian design and was one of the first to receive international recognition.
When Finn Juhl visited the pioneering Stockholm exhibition in 1930 at the age of 18, he was especially impressed by the steel and glass structures designed by the grandmaster of Swedish modernism, Erik Gunnar Asplund. In the same year, Juhl enrolled at the Kongolige Danske Art Academy (Royal Danish Art Academy) in Copenhagen, where he studied architecture with Kay Fisker, who was famous for his captivating lectures.
Finn Juhl Furniture
In 1934, Juhl began working as an architect in the office of Vilhelm Launtzen (1894-1984), also a prominent teacher at the academy. Originally, there was supposed to be a holiday job, but it developed into an 11-year partnership, and Juhl never completed his studies at the academy. Nonetheless, the professional association of Danish architects accepted him as a member in 1942.
Pelikan Chair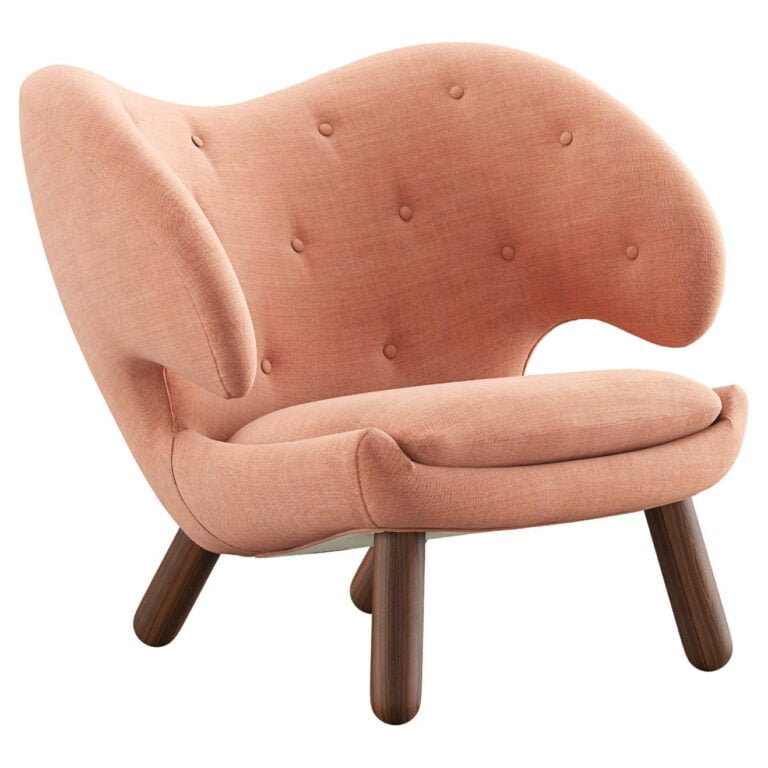 During his time with Lauritzen, he also designed several pieces of furniture that were first shown at the annual exhibition of the Copenhagen cabinetmakers in 1937. Many of these objects were created in collaboration with the master carpenter Niels Vodder. Its engineering virtuosity characterized them. Juhl's furniture, such as the Pelikan chair from 1940, differed significantly from the modern revisions of traditional models, as propagated by Kaare Klint and his followers. This heralded a new direction in Danish design, which led to more sculptural and abstract organic forms.
If there was a prize for the most impressive comeback of a furniture designer, Finn Juhl would have to get it. The new and at the same time somewhat nostalgic attention to the Scandinavian feeling of living gives him many admirers. In the 1940s he created a relaxed, never-before-seen mix of modern construction, new techniques, and free forms in Denmark, which are somewhat reminiscent of abstract painting and anticipate the soft post-war kidney aesthetics. Juhl had wanted to become an art historian but was inspired by his teachers Jacobsen and Utzon for architecture. Finn Juhl's most significant innovation was the use of teak.
Baker Sofa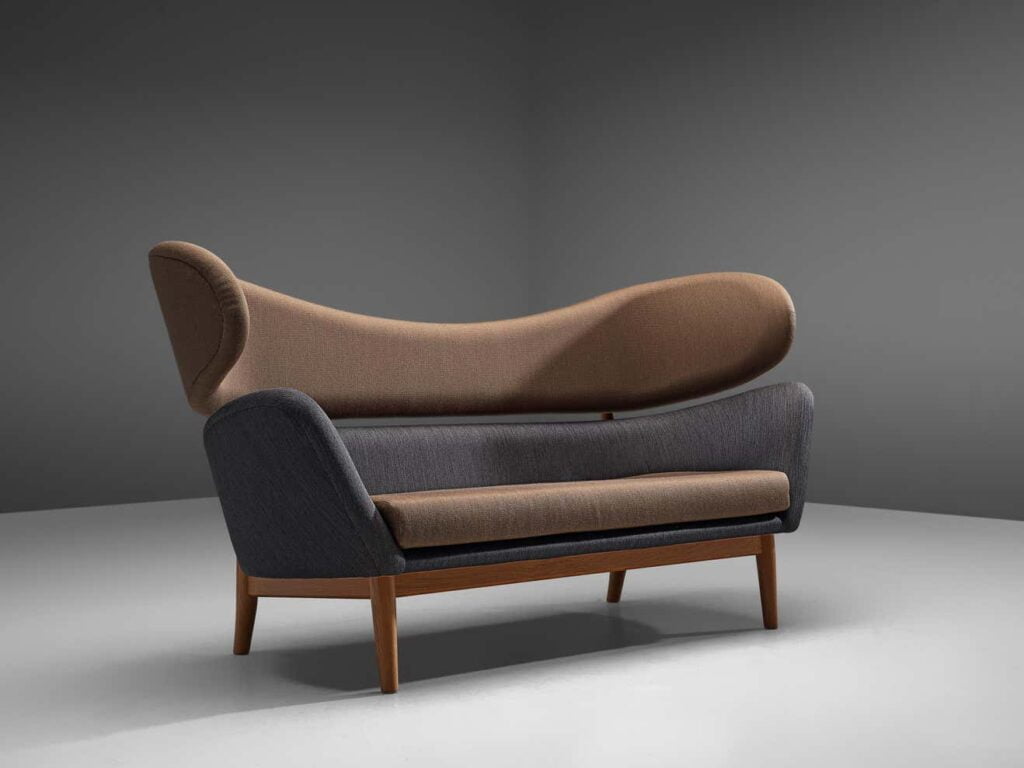 In 1945 Juhl opened his own office and concentrated on the design of chairs, tables and sofas made of solid wood. He designed them in the visually appealing design language that earned him great prestige. He received six gold medals and 14 prizes at the Milan Triennial Copenhagen cabinetmaker guild.
What made his designs so remarkable, including chairs No. 45 (1945) and No. 48 (1948) as well as the famous chair chief (1949), were a high level of craftsmanship and their extraordinarily expressive, almost floating shapes. Some elements of his furniture, such as the backrest of model No. 48, testified to the influence of contemporary abstract sculptors such as Alexander Calder (1898 to 1976) and Hans Arp (1887-1966). Juhl also developed numerous construction methods for teak, which contributed to the fact that this material became so popular in Danish furniture design that one could almost speak of a "teak style".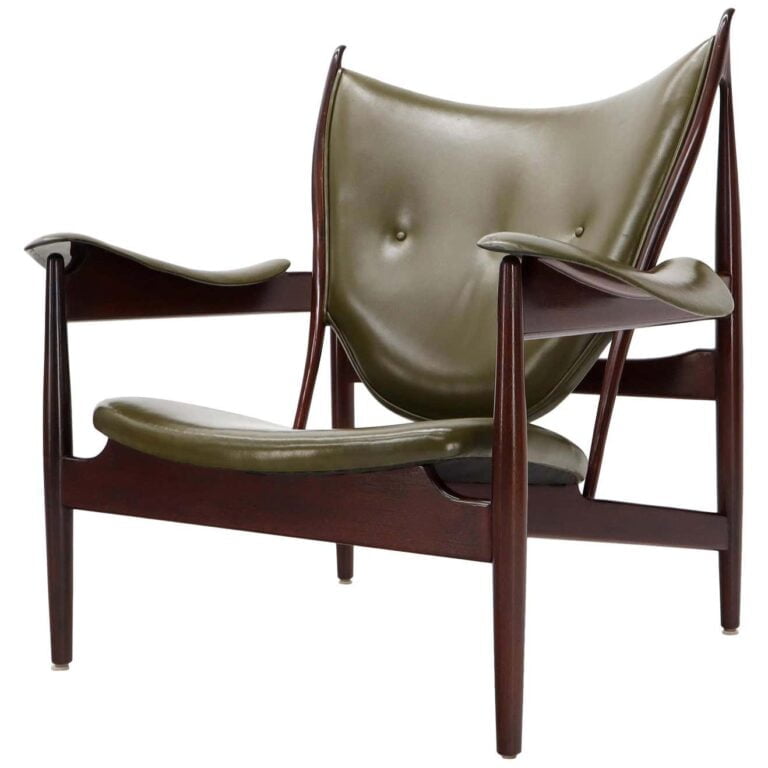 From 1945 Juhl taught at the Copenhagen School of Interior Architecture and in this function had a significant influence on the further development of Danish design.
At the beginning of the 1950s, Juhl's exclusive, mainly handcrafted furniture in the USA was adapted by Baker Furniture for industrial production. Juhl not only designed furniture but also designed exhibitions, interiors, wooden bowls for the company by Kay Bojesen, household appliances for General Electric, carpets for Unika-Væv, ceramics for Bing & Grøndahl and glassware for Georg Jensen. Finn Juhl, described by the architecture critic Henrik Sten Moller as the "dandy par excellence", had a significant influence on the following generation of Scandinavian designers with his use of bold, sculptural forms and his extremely refined detail.

Finn Juhl Original and Replica Products